Jasmy Price Prediction 2023, 2025 And 2030. Will Jasmy Hit $100?
tl;dr
Jasmy price prediction 2023, 2025 and 2030 estimates how this coin will perform and if this tech token should have a place in your portfolio or is Jasmy coin a good investment for 2023? Jasmy is the first legal cryptocurrency in Japan, which can be ideal for investors looking forward to long-term investments in crypto projects run by well-known people in the tech industry.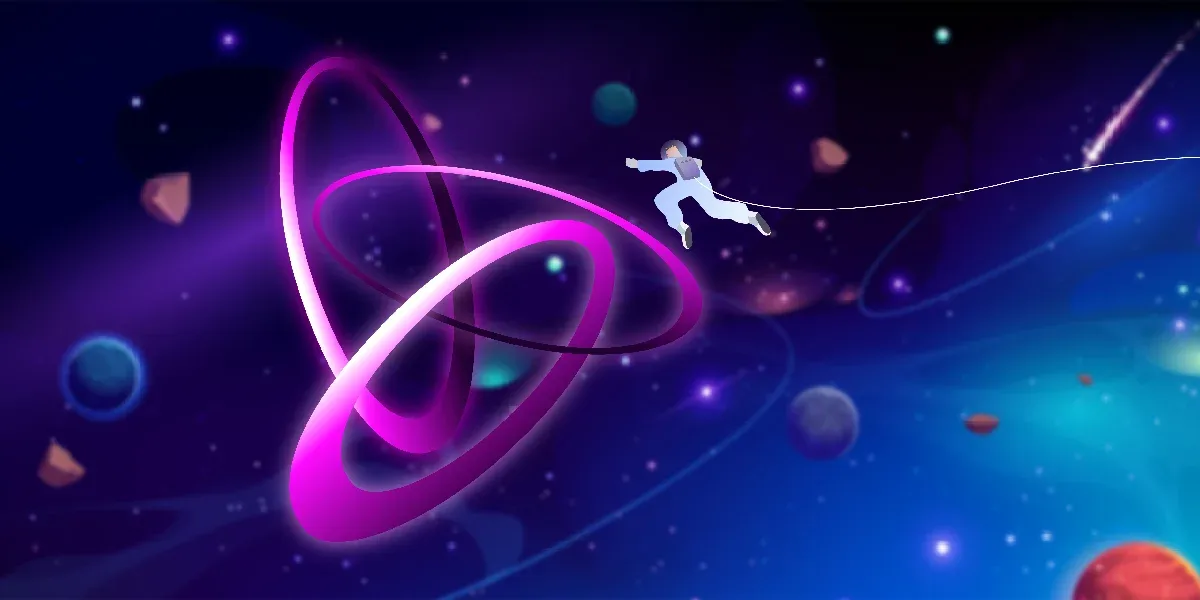 How do you rate this post?
What Is Jasmy?
Jasmy is a blockchain platform that focuses on developing data-sharing services and data security with the help of IoT. Jasmy's services allow Metaverse applications to establish direct bridges for data exchange among themselves.
It creates a decentralised storage solution, which is well-suited for Metaverse and the apps built on it. Jasmy is also the first legal cryptocurrency in Japan. Next, we talk about Jasmy price prediction for 2023, 2025, and 2030, and is jammy coin a good investment or not?
What Is Jasmy Coin?
Before going to Jasmy price prediction, we need to learn the basics of the coin. Jasmy coin is an ERC-20 token on the Ethereum blockchain and is used as a medium of exchange throughout the Jasmy platform. The Jasmy coin's use cases are:
paying services' fees,
paying to use personal information or other corporate information,
paying for the disclosure of personal information to enterprises, and
exchanging for services on Jasmy's co-operator platforms.
Jasmy Price History
Before discussing Jasmy price prediction for 2023, 2025, and 2030, we analyze Jasmy coin's price history as an interesting yet familiar one.
During the first week of Jasmy going live in February 2021, after only four days, its price saw a 323% pump and reached an All-Time High of $4.2.
Its price continued to have highly volatile trends during the first four months and began to have a stable yet downward trend, fluctuating around $0.01 since July 2021. Below is the chart of Jasmy's price performance since its launch.
Read more: QNT Price Prediction 2023 and 2025: Is Quant A Good Investment?
Jasmy Coin Financial Analysis
JasmyCoin, with the symbol JASMY, is a cryptocurrency project or a kind of crypto asset holding the current market cap rank #178 and a live market cap of $208,346,815.
JasmyCoin has a Circulating Supply of about 4,754,930,780 and a Total Supply of undefined. Today, the JasmyCoin price is $0.004011 with a 24hr trading volume of $109,311,125.56 indicating a -5.23% decrease in JASMY price.
The current price of JasmyCoin is 99.91% lower than its All-Time High of $4.79 on 16 Feb. 2021.
Jasmy has a maximum supply of 50 billion, of which 9.4% (4.7 billion) is in circulation. It has a liquidity score of 61%, meaning it wouldn't be too challenging to sell during a bear market. Below is a chart of Jasmy's token distribution and portions.
Institutional Investors & Foreign Companies - 13%
Business Operating Funds - 14%
Rewards For Individual Users - 30%
Distribution of Jasmy Tokens
Jasmy ROI
Jasmy's annual ROI is -97.64%, i.e., it has underperformed similar projects in the same categories, which hit an average ROI of 1,523% over the same period.
It has also underperformed the crypto market, in general, which had an average ROI of 1000% throughout the past year. Jasmy's 30-day ROI is -16.67% and still suggests a downward trend in the token's price and return on investment.
Market Cap
Jasmy's financial analysis is as follows: Jasmy has a market cap of $18 million and sits on the 642nd rank in market cap rankings. Its fully diluted market cap is $178 million. The fully diluted market cap indicates the maximum growth potential of Jasmy at this time.
ATH and ATL
Jasmy's current price is $0.0036, which is 99% lower than its All-Time High of 4.79 on Feb 16, 2021. It is also 8.5% higher than its All-Time Low of $0.003, which happened recently on Nov 9, 2022. Below is the chart of Jasmy's price performance since its launch.
Jasmy Token Fundamental Analysis
We'll now read more about Jasmy token's fundamentals; who is behind Jasmy? How popular is Jasmy? Who are Jasmy's investors?
Read more: Ultra (UOS) Price Prediction 2023, 2025 and 2030
Team
Jasmy's team consists of former Sony executives who have rich experiences in the tech and IoT industry. Representative Director Kunitake Ando has always had an entrepreneurial mindset and driven innovation since his days at Sony.
Jasmy's Representative Director is Kunitake Ando, who is well-experienced in establishing innovative business models. It includes launching Personal Computers for the brand VAIO and Sony's life insurance business.
CEO and President Kazumasa Sato is an expert in identifying and scaling businesses towards the market needs in the current industry.
Masanobu Yoshida, the Executive Vice President, has many years of experience in technology R&D at tech giant companies and has previously held senior executive roles.
Popularity
Jasmy's popularity on social media platforms has had a declining trend during the past six months. According to Cryptologist social media tracker, it decreased by 12% on Twitter and 17% on Telegram. Below is the chart of Jasmy's popularity over the past six months.
Investors
Jasmy's lead investor company is UneMeta, a social and NFT marketplace for IPs. It aims to bring high-quality NFT projects all in one place. UneMeta also has a DAO, and decisions regarding the platform are made and overseen by the DAO.
Jasmy Price Prediction 2022
Jasmy token's price throughout 2022 is expected to fluctuate in the $0.004 range and can be $0.005 at maximum.
Jasmy Price Prediction 2023
According to crypto experts, the Jasmy coin is expected to cost $0.007 on average in 2023. Its price can hit a maximum of $0.008 and can be as low as $0.006.
Jasmy Price Prediction 2024
In 2024, it is estimated that the price of Jasmy would fluctuate around $0.010 on average. Jasmy's price could reach $0.012 at the maximum and $0.009 at the minimum.
Jasmy Price Prediction 2025
Jasmy's price prediction for 2025 shows that each Jasmy token would cost $0.013 on average. Jasmy's price could hit a maximum of $0.015 throughout 2025. If the market welcomes a bull run in 2025, Jasmy could also go up to $0.018.
Jasmy Price Prediction 2030
Crypto experts estimate that the price of Jasmy in 2030 would be $0.083 at minimum. Jasmy could cost $0.086 on average; at maximum, it could potentially hit one cent.
Is Jasmy Coin A Good Investment?
Jasmy coin may not make a short-term investment, based on its price performance up until today. It may have growth potential in the future, but Jasmy is still on the riskier side of investments.
The project offers token utility and a high transaction volume, so you can easily trade this token. The Jasmy token is suitable for its main purpose and is not recommended for holding, as its price is estimated to diminish.
FAQ
After learning all about Jasmy's financial analyses and economic aspects, let's answer some FAQs.
Who Owns Jasmy Coin?
Jasmy was founded and owned by Kazumasa Sato, a Japanese former Sony employee.
Will Jasmy Go To A Dollar?
It isn't possible for Jasmy to reach $1. Having the price of one dollar for a token with a maximum supply of 50 billion would make the market cap $50 billion, which is not logical and possible!
How do you rate this post?