Is Baby Doge A Good Investment In 2022?
tl;dr
Baby Doge Coin is a deflationary meme cryptocurrency that will become more scarce over time. Every on-chain transaction pays a 5% fee to BabyDoge currency holders automatically. Baby Doge is on a mission to make cryptocurrency accessible to the general public while simultaneously assisting in rescuing dogs in need. What is interesting about the Baby Doge is its eye-catching community growth, where the number of Twitter followers over the last six months raised 267%! Currently, Baby Doge has an aggressive plan that includes additional efforts for pet charity, GameFi, NFT production, etc. Let's discover Baby Doge from A to Z.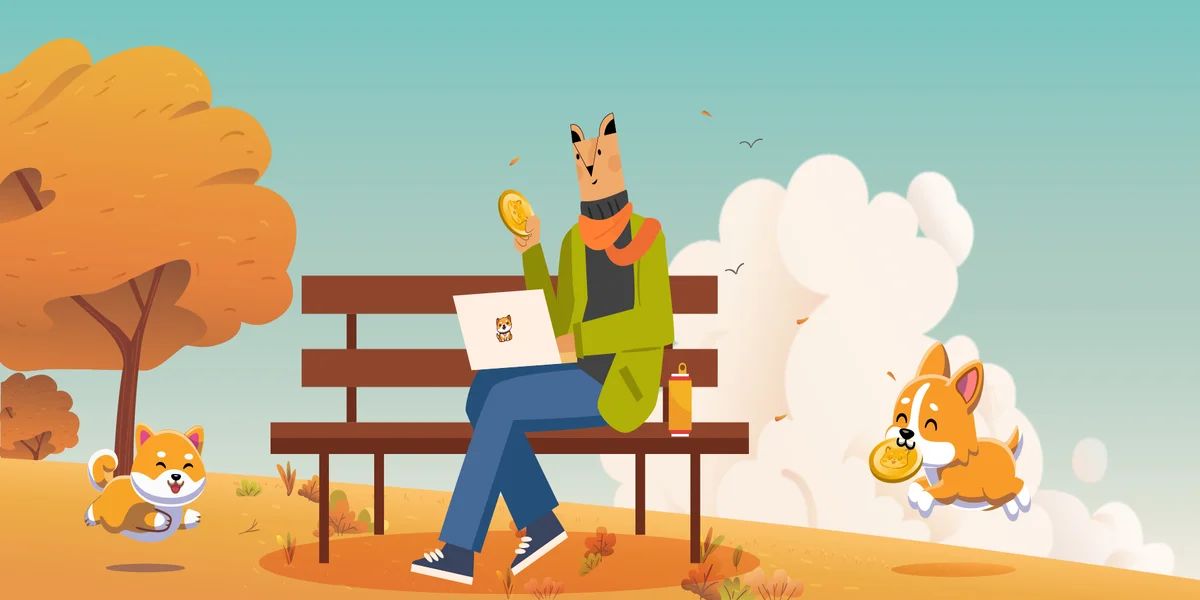 How do you rate this post?
What Is Baby Doge (BabyDoge)?
Baby Doge coin, launched in June 2021, is one of the fastest-growing crypto meme communities. Baby Doge is based on the Binance smart chain, with incredibly quick block times of 5 seconds and lower gas fees than Ethereum. Baby Doge wants to impress his father, Doge, by demonstrating his enhanced transaction speeds and adorableness. He's hyper-deflationary with a static reflection that rewards holders, so each transaction adds extra Baby Doge coins to the wallet. You just need to love pets and hold the coin, so 5% of every transaction automatically goes to holders like you!
Who Are the Founders of Baby Doge?
Baby Doge's creators and primary team are unknown, like many other meme cryptocurrencies. Baby Doge was created by these developers using the Binance smart chain to create an Ethereum-compatible ecosystem.
What Makes Baby Doge So Special?
Baby Doge (BabyDoge) is a deflationary token that will grow scarcer over time. By just keeping Baby Doge coins in your wallet, you will earn more Baby Doge, which will immediately be sent to your wallet. Each transaction increases the number of Baby Doge coins in your wallet since Baby Doge coin holders automatically earn a 5% fee from all transactions on the Baby Doge ecosystem. The community obtains extra Baby Doge coins coming from the transaction fees. Baby Doge also has real-world applications, including a Baby Doge card and mobile app, partnerships with Coinpayments to integrate Baby Doge with top e-commerce platforms like Shopify, WooCommerce, and Magento. It also cooperated with charitable donations to animal rescue and shelters, such as Furkids, Paws with Cause, Best Friends, ASPCA, and Humane Society.
What Does Baby Doge Consist Of?
Here is a list of features that Baby Doge includes:
🔅Baby Doge Swap
Baby Doge was one of the first meme coins to provide a live decentralised swap right after launch on their website.
🔅Baby Doge Card Pay
Baby Doge coin is one of the first meme coins to accept credit card payments for crypto.
🔅Baby Doge Paw Wallet
In their roadmap, aka paw wallet, users will track their rewards gained from wallet balance, reflections, coin valuation, etc.
🔅Baby Doge NFTs
The NFT marketplace is currently Baby Doge's most ambitious project. Users will be able to produce, buy, and sell their own NFTs and give a percentage of their profits to help preserve dogs. Learn pro tips on NFT buying and holding.
🔅Baby Doge Swag
It is a store where Baby Doge holders may proudly support their favourite meme in the real world, with earnings going to benefit the project and help additional dogs in need.
What Are the Main Values of Baby Doge?
Apart from the mentioned features, transparency, supportive community, trust, and longevity are the main values of Babe Doge.
TRANSPARENCY: Baby Doge believes transparency, trust, and community are the three pillars to building longevity.
COMMUNITY: Baby Doge has a popular and fast-growing community. It has a number of Telegram channels set up for worldwide communities.
TRUST: The importance of trust in the cryptocurrency market cannot be neglected. It includes complete transparency in all aspects of the community and development and security operations. A third-party dessert finance firm has audited baby Doge, and the majority of the LP tokens have been burnt and locked.
LONGEVITY: Baby Doge has decided to stay for the long haul. To drive practical use cases, the decentralised community is promoting and adopting long-term ecosystem and foundation development.
Baby Doge Financial Analysis
BabyDoge's trading price started at around $0.00000000027 in July 2021. Then the price began to rise and peaked in August at $0.00000000080. Then, this coin experienced a decreasing trend. Currently, on Feb 27, 2022, the BabyDoge's price is about $0.0000000030, which is 51.4% lower than its ATH (all-time high) price.
BabyDoge's ROI And Popularity
BabyDoge's ROI over the past month was -25%, but it is too soon to talk about its long-term performance. BabyDoge has a liquidity score of -42%, and it holds the 143rd rank of market capitalisation. BabyDoge experienced significant growth in popularity over the last six months. Its Twitter account followers increased by 267%; the Telegram channel growth rate and the Reddit users increased by 56% and 0%, respectively.
In Conclusion
There are several factors to consider before investing in any crypto project. By facilitating the process of comparing thousands of coins, we at Cryptologi.st make it easier for you to make confident crypto decisions. We strive to provide you with the most up-to-date coin reviews and news at your fingertips!
How do you rate this post?