IoTeX Price Prediction: Is It A Good Investment?
tl;dr
Integrating IoT and blockchain opens many doors to new possibilities to integrate everyday 'things' with the Internet in a decentralised way. One of the platforms that aim to connect IoT devices with human life in a decentralised fashion is known as IoTeX. This article will offer a deep dive into the IoTeX platform to see how people can control their own data rather than giant corporations gaining ownership. We'll also learn about IoTeX price prediction and see if IoTeX is a good investment. Keep scrolling!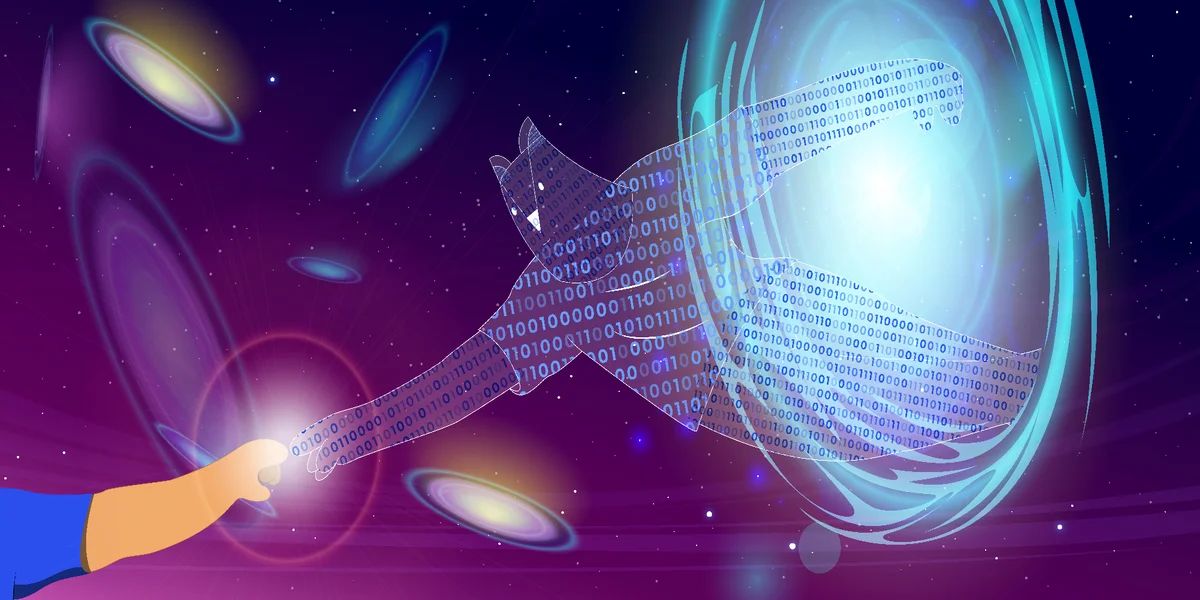 How do you rate this post?
IoTeX Price Prediction Directly Relates To How IoTeX Performs!
To start things off, let's learn what IoTeX is and how it works. Then, you can hop on the train to explore the IoTeX price prediction and all you need to make sure it is a good investment. In simple words, IoTeX combines secure blockchain tech with the Internet of Things (IoT). To proceed, you need to know the basics of IoT. Here is your free ticket to delve into it!
IoTeX is the lightning-fast, ultra-secure, and highly scalable blockchain platform that makes a bridge between real-world data and on-chain dApps. It started its journey in 2017 with a vision for the Internet of Trusted Things, a decentralised ecosystem where humans and machines can interact with guaranteed security and trust. IoTeX platform owns its unique token, IOTX, the 117th largest cryptocurrency by market cap with a circulating supply of 9,540,779,324 IOTX coins and a Maximum supply of 10,000,000,000 IOTX coins; at the time of writing this post on Sep 12, 2022.
IoTeX Products Affect IoTeX Price Prediction!
Yes! The products affect the IoTeX price prediction! As we learned from the above section, IoTeX is a decentralised, EVM-compatible blockchain in which people control their own data rather than giant corporations. IoTeX aims to connect IoT devices (such as cameras, sensors, and other devices connected to the Internet) to decentralised applications. To achieve this goal, IoTeX applies several devices and projects, including Ucam, Pebble Tracker, and their newborn project, MachineFi. Let's learn more about them in detail.
IoTeX Price Prediction depends On Its Devices: Ucam
Ucam is the world's first home security camera with 100% privacy and user data ownership powered by the IoTeX blockchain. It offers 1080p HD live stream, Cloud/MicroSD storage, motion detection alerts, night vision, two-way audio, and in-app pan/tilt/zoom features, and it is designed to protect your personal videos with end-to-end encryption.
IoTeX Price Prediction depends On Its Devices: Pebble Tracker
Another product that is powered by IoTeX is known as Pebble Tracker. Pebble Tracker is a gadget that verifies real-world data, such as location, motion, light, and temperature and allows you to take real-time control of the data from physical objects and securely track any object on the IoTeX blockchain.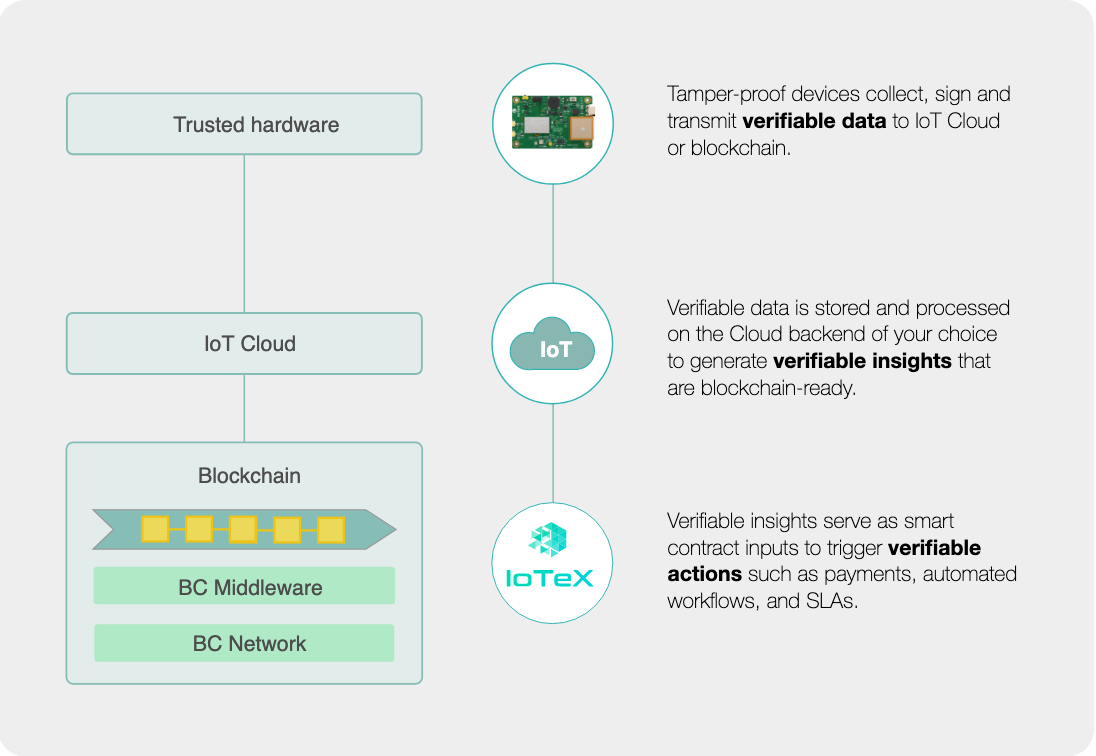 ioPay 2.0
ioPay wallet allows you seamlessly switch between IoTeX, Ethereum, BSC, and Polygon networks.
MachineFi
MachineFi is a Web3 Machine Economy powered by IoTeX, making a bridge between the real world and the Metaverse. It is a space where you are the owner and beneficiary of your data, privacy, and money.
IoTeX Price Prediction: Unique Token (IOTX) And Its Use Cases
IoTeX blockchain is powered by its own token, IOTX, an Ethereum token that fuels the IoTeX network. It can be used to pay for transactions, staking and governance. It can also be used to register new devices on the IoTeX network. How can each user group make use of the IOTX token? Here are the use cases:
Service providers can offer services/ DApps.
Users can pay for these services/ DApps and stake/ vote for delegates.
Delegates can stake it and produce new blocks.
Developers can power their DApps and incentives.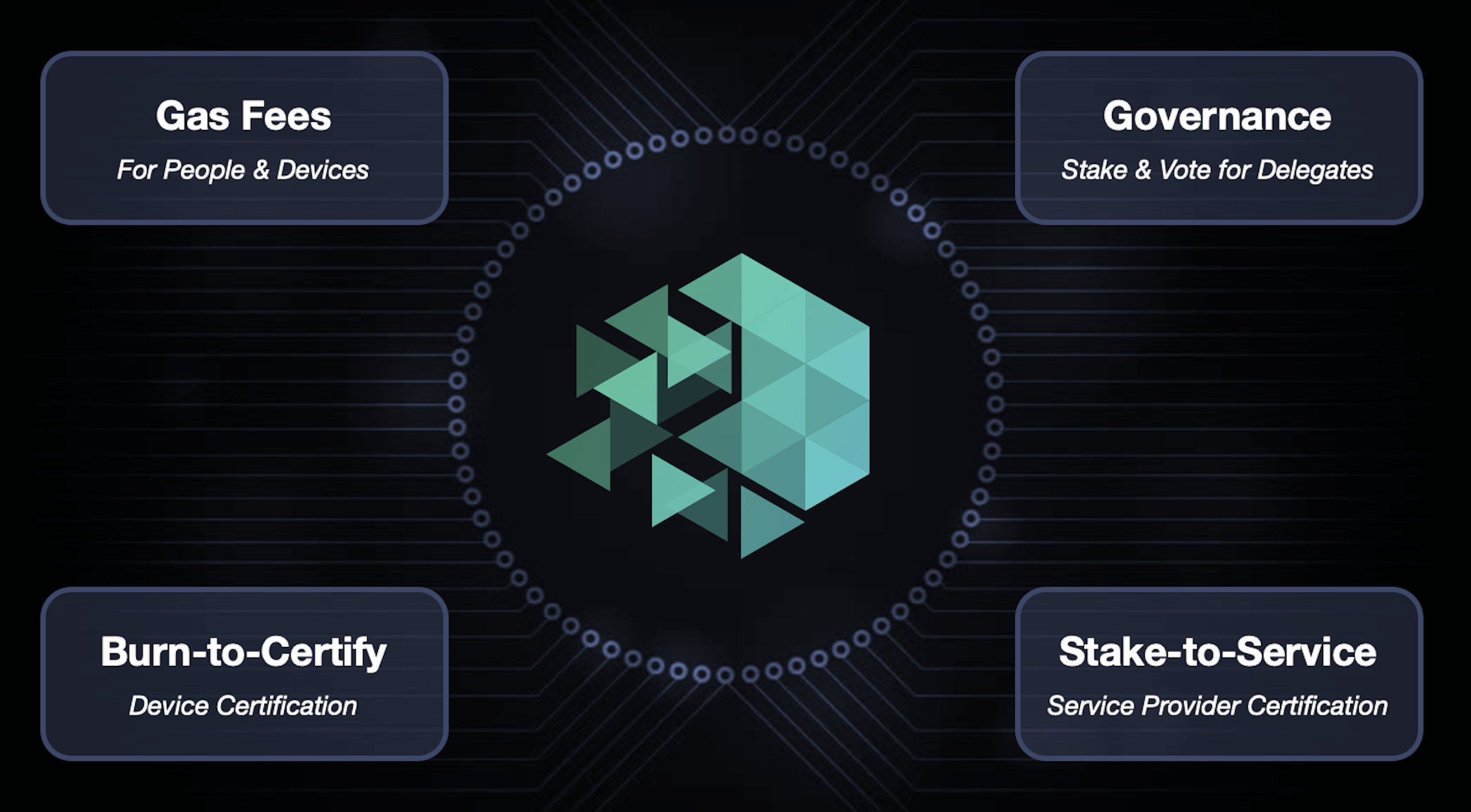 IoTeX Price Prediction And Tokenomics
Data from CoinMarketCap shows that the IoTeX token trade started on May 27, 2018, at $0.025. On Nov 13, 2021, the IoTeX token saw a considerable price increase and reached its all-time high at $0.26. Within the last year, the price of IoTeX has dramatically dropped by 50%, i.e., if you invested $100 in IoTeX, you would have $50 left. However, recently the crypto market has been experiencing its worst days ever with tremendous ups and downs. In this situation, IoTeX's price has seen a nearly 30% drop in value over the past month. And now, on Sep 12, 2022, each IoTeX token is being traded at the range of $0.03, which is %2422 higher than its lowest level, but %88 lower than its peak.
Disclaimer: Don't take this article as financial advice. You need to DYOR (Do Your Own Research) before investment.
IoTeX Price Prediction
The crypto market is highly volatile, with the potential for significant upward and downward movements over shorter periods. However, according to priceprediction.net, considering some mathematical algorithms and if other major factors affecting the market remain unchanged, experts can analyse the IoTeX price prediction.
IoTeX Price Prediction For 2022
Some experts predict that the IoTeX token can reach a maximum level of $0.045 with an average trading price of $0.042 throughout 2022.
IoTeX Price Prediction For 2023
In 2023, the token can hit the maximum price of $0.072, with an average price of $0.061.
IoTeX Price Prediction For 2024-2025
In 2024, It is predicted that the price of each IoTeX token will be traded at the maximum level of $0.10, with an average trading price of $0.086.
By the end of 2025, the IoTeX token could reach a maximum level of $0.15, with an average price of $0.12.
IoTeX Price Prediction Depends On How It's Done So Far!
Looking back on 2021, we easily understand that it's been a busy and great year for IoTeX with major milestones. The project has jumped from the market cap rank of #200 well into the top #100 on Coin Market Cap, with more than 15 million transactions alone coming in the last three months of 2021.
Here you can see what IOTEX went through in 2021.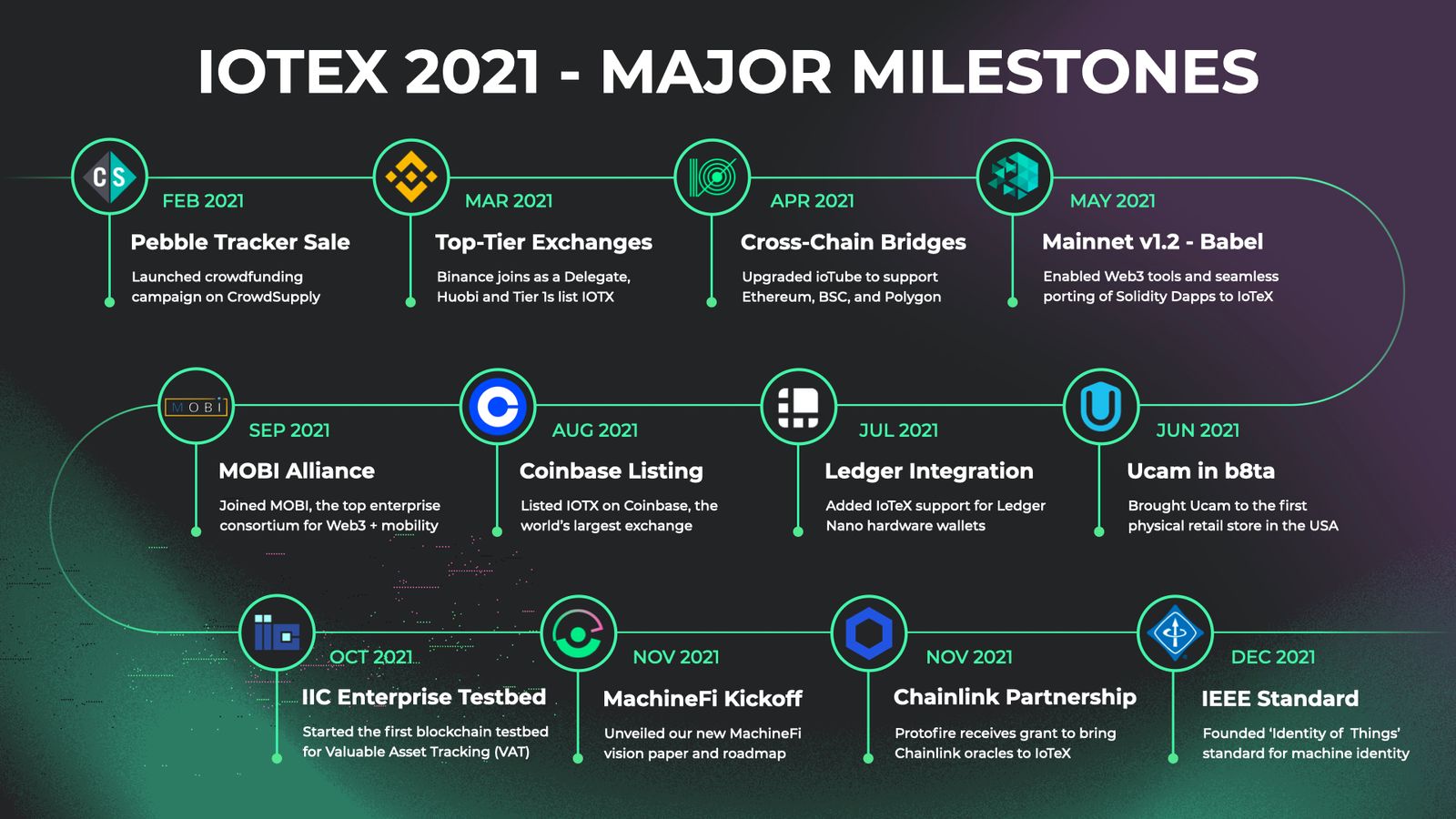 IoTeX Price Prediction Depends On Its Journey Ahead!
2022 is about to end, and here you can see IOTEX 2022 roadmap. However, the IoTeX team has not yet published any roadmap for 2023. As soon as they announce their 2023 plan, you will be updated on what is next for the platform and the resulting IoTeX price prediction!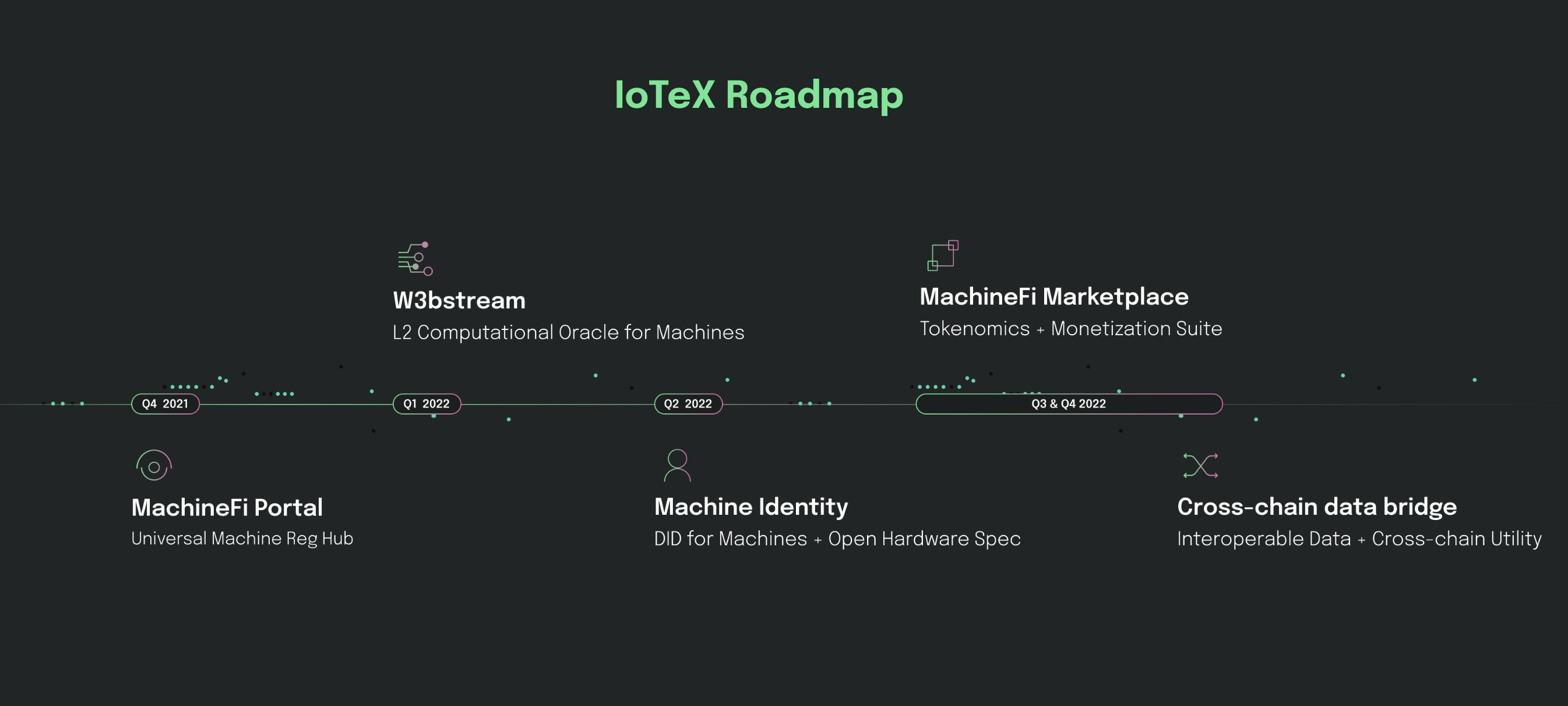 Considering IoTeX Price Prediction, Should I Invest In IOTX?
Putting it all together, we see that the IoTeX platform is a canvas for builders, service providers, and consumers to interact in a decentralised manner and inject blockchain technology into all IoT devices. Considering popularity over the last six months, we've witnessed IoTeX's Reddit growth rate was about 3%, with a 6% growth on Twitter. Another key aspect of IoTeX that affects IoTeX price prediction is the liquidity score, which is 45%. It means it's not easy for you to convert your IoTeX into cash or other coins.
However, it's not the whole story! With the future IoTex version 2 and the other projects and devices, the team can deliver more value and ownership to the people, not centralised corporations. To be updated about IoTeX changes and the latest news and updates around the top 1500 crypto projects, follow Cryptologi.st and stay on top of your crypto game!
How do you rate this post?