HUNT Token to Empower Remote Workers!
#investment
#dapp
#blockchain
#gaming
#gamefi
#hunt
tl;dr
HUNT Network introduces various products by using blockchain technology and the potential of cryptocurrencies. HUNT Token, the utility token of the project, has multiple use-cases in the platform and the DApps. HUNT Network aims to build a world of DApp to allow digital nomads to access the product they wish quickly and efficiently and earn cryptocurrencies. Using blockchain technology and gamification, HUNT strives to provide this DApp world. Read the article to see how this amazing project performs!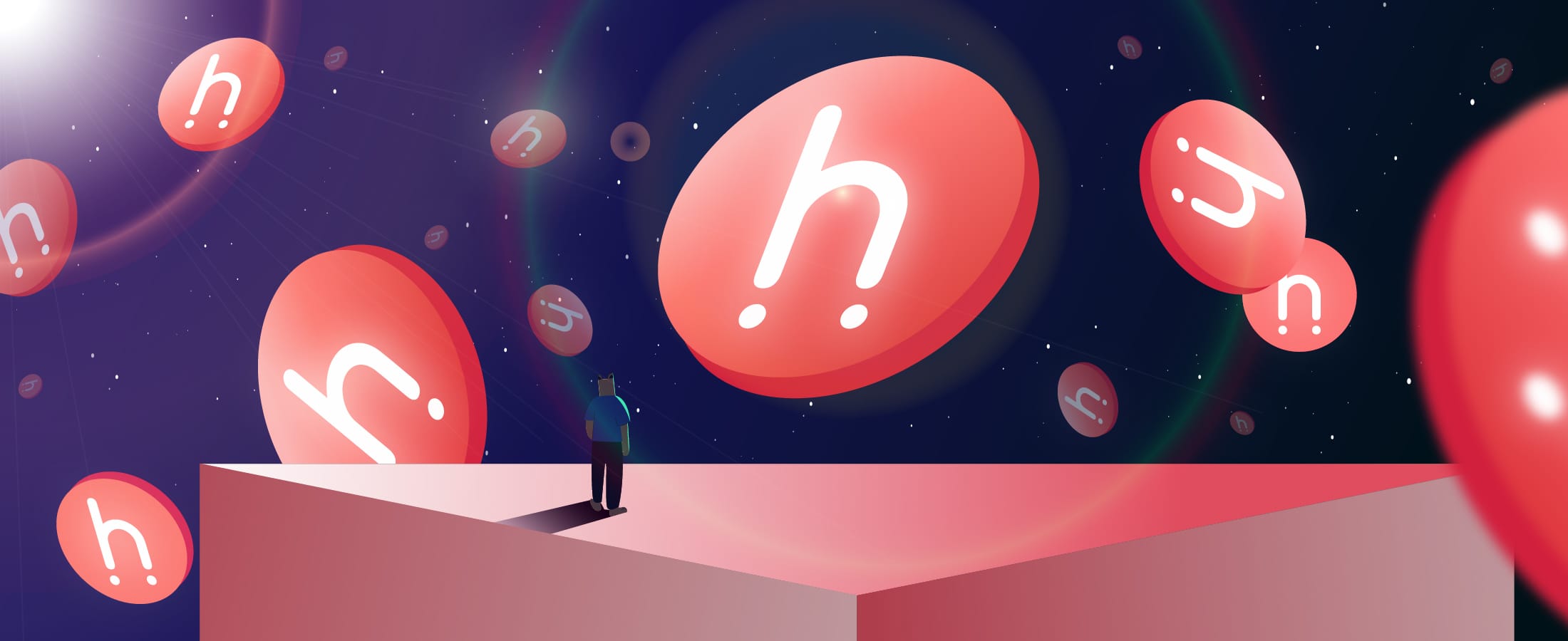 How do you rate this post?
Where Does HUNT Token Come From?
HUNT token comes from HUNT Network, which focuses on a fast-growing concept called digital nomads, who, in simple terms, are remote workers. Some of these digital nomads are truly nomads, i.e., they travel and work remotely from other countries/ cities, and some are those working from home. Unlike traditional nomads, digital nomads are equipped with the Internet, blockchain, cryptocurrency, Artificial Intelligence (AI) and automation.
HUNT Token Born From A Smart Network!
HUNT Token that we'll elaborate on in the following is from a Network that understands the importance of Artificial Intelligence and automation in today's workspace. Thanks to AI and automation, employees no longer have to be chained to their desks in tiny offices; rather, they can work efficiently and more productively wherever they are. The world is a giant office now!
Roots of The HUNT Token Creator!
Two other key concepts that form the backbone of the HUNT Network, the creator of the HUNT token, are blockchain and gamification. The creation of blockchain technology empowered Decentralised Finance, and coins like Bitcoin served as decentralised transaction systems. Since Bitcoin came into play, a wide range of other players has emerged, from miners and investors to crypto wallets, exchanges, etc. Also, DApps (Decentralised Applications) appeared as apps on blockchain, which started to work after the inception of Ethereum Blockchain. HUNT Network believes that DApps enable the gamified experiences in various forms and fit in today's nomadic life and also change it.
What Does The HUNT Token Creator, HUNT Network, Offer?
HUNT token creator, HUNT Network is a collection of DApps created for the digital nomads worldwide. It aims to build a DApp world to empower this new digital generation by offering gamified blockchain and cryptocurrency mechanisms, where these DApps on HUNT Network strive to expand their influence on communities and reorganise their financial abilities.
HUNT Token Creator's Core Products
HUNT Token creator or HUNT Network has offered some products, each of which benefits the users in a special way. These products are Steemhunt, Nomadtask, LOL Hunt, Neverlose.money, Mint Club, Dixel Club, and some DApps. Let's see what each one is and does.
Steemhunt
Steemhunt was released on Mar 5, 2018, to be a Steem-fueled community to hunt new products by tech early adopters, also known as hunters by the HUNT Network! Hunters compete with each other to introduce high-tech, efficient products and win crypto rewards. Steemhunt is designed to be an ad-free, self-sustainable tech community to serve as a new market for tech product launches.
Nomadtask
Nomadtask is a marketing task marketplace that allows individuals and businesses to use workers to carry out their marketing tasks. Nomadtask helps its users to promote content or social media channels, increase downloads or users, produce review content about their products or services, run surveys, and perform a beta test.
LOL Hunt
LOL Hunt is a community to rank the funny videos shared on Youtube. The community users can share and upvote videos, and the user data collected will be stored privately using the Blockstack blockchain. It also intends to make a media channel that honours the users' privacy by not accumulating or using their activities for targeted ads. LOL Hunt achieves this aim using Blockstack, a decentralised storage system to authenticate users, letting users be in complete control of their data. The users' activity data (user information, voting/ posting history) is privately kept on Gaia Storage, ensuring data encryption.
Neverlose.money
Neverlose.money is a decentralised and gamified saving/ investment asset enhancer for the long-term. Using the value investment strategy, Neverlose.money allows users to use smart contracts, create a locked-up asset, and spread the earnings among the asset holders. Neverlose.money includes the following three elements.
Long-term locked-up asset
Breaching penalty fund
WARREN governance token
Mint Club
Mint Club is a platform for building smart tokens, which does not require the users to have coding knowledge and provides instant liquidity. Launching a smart token is quite simple in Mint Club and can be done with just a few clicks.
Dixel Club
Dixel Club is a platform for creating non-programmed and user-generated pixel art NFT collectables. It has also made it possible for the users to earn DIXEL rewards on their PixelFi activities.
HUNT Network DApps To Come
To create a DApp world for the digital nomads, the HUNT Network aims to launch new DApps and invite 3rd-party services to join. These 3rd party services or apps need to be related to the core of HUNT Network. Even if they are not directly related, they can join the network as long as they leverage the HUNT token economy and provide synergy.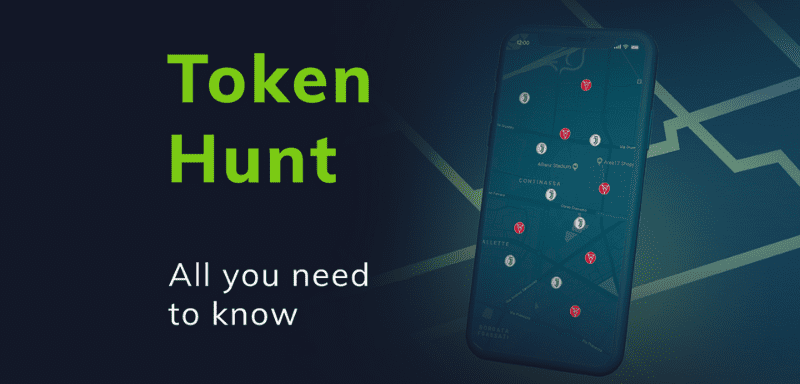 HUNT Token
HUNT token, an ERC-20 cryptocurrency, is the main currency for HUNT DApp users to expand their digital experience. It can be used for many different purposes, including in the DApps. The HUNT Network DApps can use their own tokens if they need. The HUNT token is the utility token of the HUNT Network and can be held or consumed in the platform and produce value from DApps and services provided by the HUNT Platform. HUTN tokens can also be used to pay for services or products in the HUNT DApps.
How Does HUNT Token Work?
When users make a task, they need to set the reward fund for their task and pay HUNT token, ETH /BTC/ STEEM or use credit card. The good point is that the conversion fee for the HUNT token is less than other methods. Also, Hunters are rewarded in USD points that can be transferred into HUNT, ETH, XRP tokens or a Nomadtask coupon. Because HUNT tokens have lower conversion costs than other tokens on this platform, more than 35% of the withdrawal requests are made using HUNT tokens.
HUNT Token Burning Mechanism
To increase the user base, HUNT DApps use various token systems like BTC, ETH, STEEM and fiat currencies (USD and KRW), and of course, HUNT tokens. To promote the utility of the HUNT token and share the earnings with the token holders, the platform converts all the revenues not made by HUNT tokens on the platform's DApps to HUNT tokens and burns them every quarter. Each DApp has a specific burning model, and some DApps deduct the operation fees before the burning fund. This burning system benefits the token holders when HUNT Dapps have more users or increases revenue.
HUNT Token Distribution
Since May 2020, the main model of the HUNT token has shifted into the burning system. To optimise the burning model and decrease the token leakage into the market, the team has burnt many tokens, making the current token supply drastically different from the initial one.
HUNT Token Initial Supply
Totally, 500 million HUNT tokens were issued on the Ethereum network, and the distribution is as follows.
50% (250M) for ecosystem and community building airdrops
20% (100M) reserved for business development
10% (50M) for team members (2-year vesting)
10% (50M) for the first round of funding
10% (50M) for the second round of funding
The HUNT Token Supply and Vesting Schedule Changed!
The first round of funding was completed in March 2019.
As part of the Q1 fee-based revenue burning system, 1,311,205 tokens were burnt on May 27, 2020.
The ecosystem and community building airdrops, which amounted to 63,421,330 tokens, were completed from March 2018 to May 2020. The 186,578,670 left-over tokens from airdrop making were burnt on Jun 11, 2020.
1,868,664 tokens were burnt as part of the Q2-2020 fee-based revenue burning system on Jul 1, 2020.
On Sep 18, 2020, tokens allocated to the team members and the second round of funding (a total of 100,000,000 tokens) were scheduled to be burnt. Additionally, 90,000,000 tokens from the business development fund were locked by Mar 1, 2021, and daily vesting began.
HUNT Token Distribution After Sep 18, 2020
After Sep 18, 2020, there were 210,241,461 HUNT tokens in supply.
Market circulating: 120,241,461 HUNT tokens
Reserve for business development (locked until Mar 1, 2021): 90,000,000 HUNT
Disclaimer: Don't take this article as financial advice. You need to DYOR (Do Your Own Research) before investment.
HUNT Token Financial Analysis
Data provided at Cryptologi.st indicate that the HUNT token is currently held in over 2,300 wallets, which have conducted over 49,700 transactions. Its ROI is very promising in the current bear market with 57% growth, meaning that a $100 investment in HUNT tokens a year ago would increase the money to $157. This ROI is way better than similar projects with -48% growth. However, the number is much lower than the growth of the top 1500 crypto projects, with 4,641% growth over the last year.
HUNT Token Market Cap and Liquidity Score
Today, on May 24, 2022, HUNT holds a market cap rank of #434 among all crypto projects. The price of each HUNT token is $0.495895 today, with a 24-hour trading volume of $6,764,139. In the previous 24 hours, its price has been down by -3.6%. HUNT has a circulating supply of 110 Million HUNT tokens and a total supply of 199 Million. Currently, Ubpit is one of the active exchanges to trade HUNT tokens. The current liquidity score of HUNT tokens is 50%, making it a not-so-hard sell in a bear market.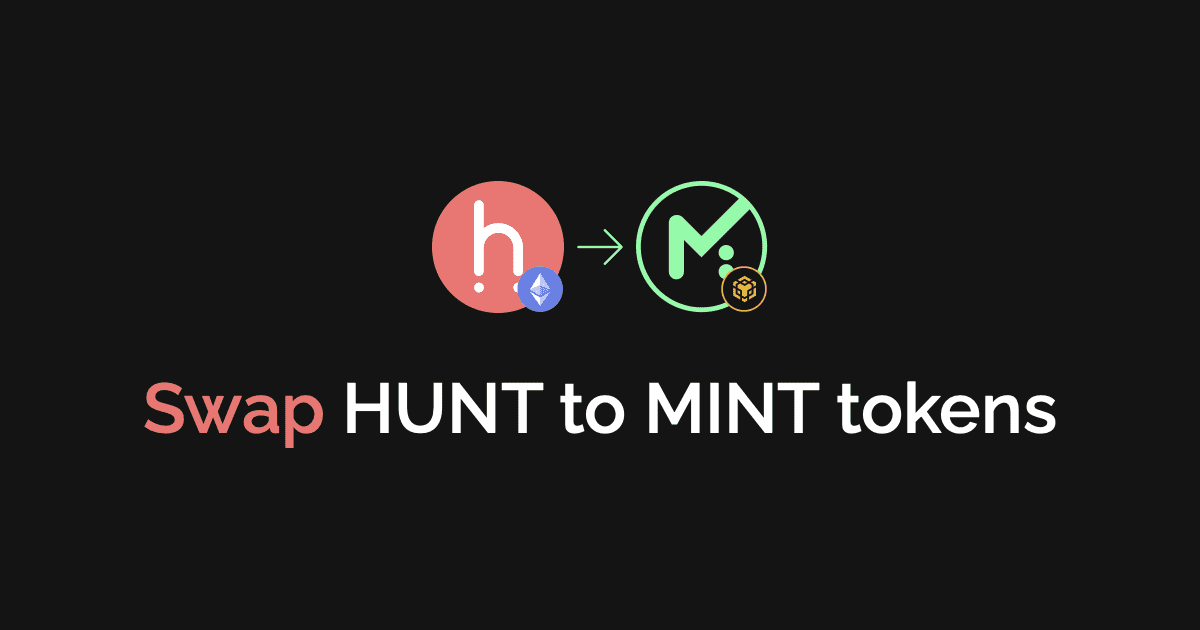 HUNT Token Popularity
The popularity chart at Cryptologi.st shows that the HUNT token has been liked by many people on Telegram since it had a 38% growth in the number of Telegram followers in the recent year. HUNT Network's Twitter account also saw a 9% growth in the same period. However, its performance on Reddit has not been satisfactory, with a -3% growth.
Should I Invest In HUNT Token?
Cryptologi.st is no financial advisor, but to paint a picture of the HUNT token general performance, we can say that its ROI and liquidity score is fine in this falling market. The idea behind creating it can attract many users, and the market cap rank is acceptable. However, there is not much about the recent performance regarding the roadmap, and its activity on social media does not equal its financial growth. What should you do? Should you invest in it or not? Well, that is the question you can answer by putting the HUNT token on your watchlist to check its changes regularly, compare it with similar coins using the free screener tool, and read the news and articles about it and the top 1500 crypto projects in the market to evaluate the situation. We provide all you need to know in one place; check us out!
How do you rate this post?