Hot Crypto News of The Second Week of 2022!
The crypto markets have had a bad start to the year.
In the new year, all other major coins have experienced double-digit percentage losses except Chainlink.
Ethereum devs dismiss JPMorgan warning about the end of DeFi dominance
El Salvador plans raft of legislation to cover bitcoin bond Issue
China releases "Digital Yuan Wallet", as bitcoin crackdown continues
Samsung reveals virtual store 837X in Decentraland metaverse with NFT badges and theater.
Andreessen Horowitz calls for 'targeted' regulations for DeFi, Stablecoins, and Web3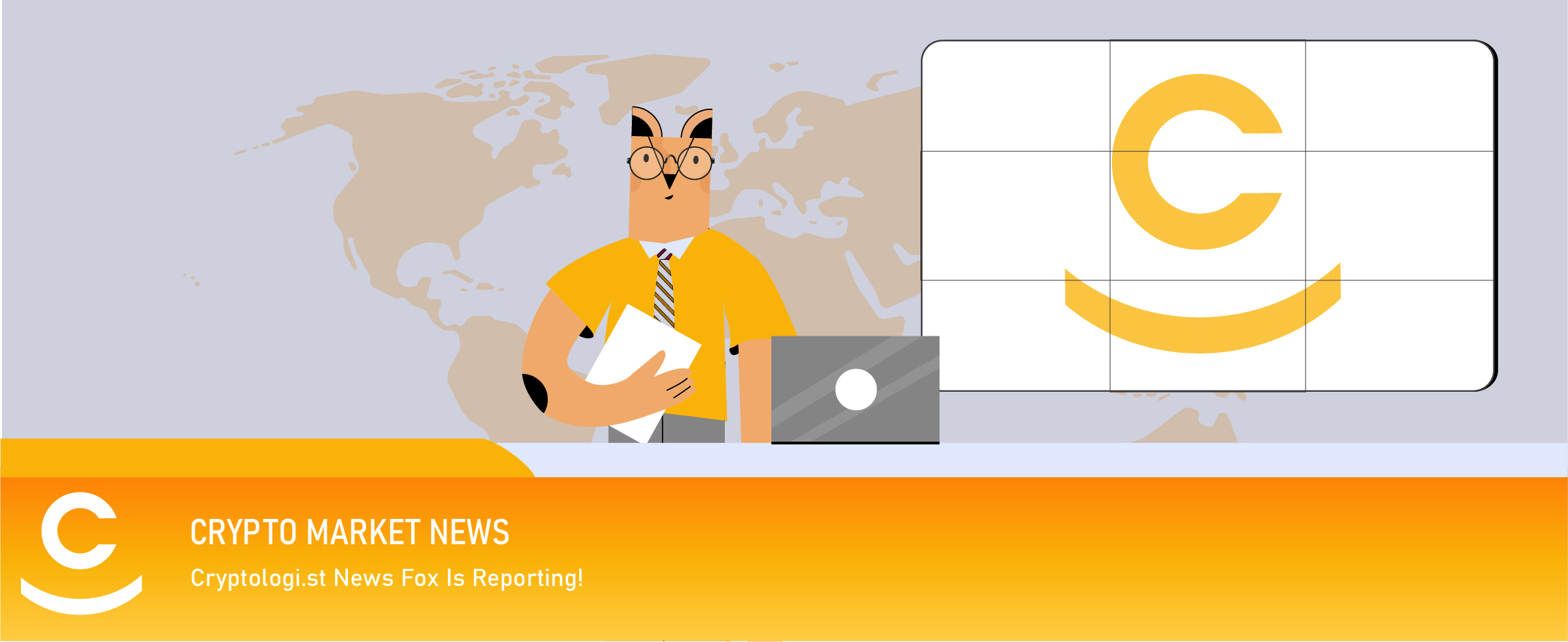 How do you rate this post?
Before You Read
The cryptocurrency markets have had a terrible start to the new year! Despite this, NFT sales are on the rise, and Crypto Twitter is as lively as ever. Crypto investors have been disappointed by the start of the new year. Only one of the top 20 cryptocurrencies by market capitalisation has increased in value in the last seven days was Chainlink, with a 20% gain.
In the new year, all other leading coins have lost double-digit percentages. Bitcoin, the market leader, has had one of the more minor drops this week. The explanation for the steep reduction is simple: investors are attempting to diversify their portfolios and invest in altcoins or cryptocurrencies other than Bitcoin. It's currently trading at roughly $41,000, down 13% from the beginning of the year. Despite the downturn, the Bitcoin network struck a new peak last Sunday, when its hash rate reached 203.5 EH/s before falling a few days later.
In the following, we will overview top crypto news in the second week of January 2022. Stay tuned!
1. Ethereum Devs Dismiss JPMorgan Warning About End of DeFi Dominance
According to JPMorgan, Ethereum's inability to compete with competing chains for DeFi market share in the future may be due to the sharding delay. Ethereum developers and contributors claim that their focus on security provides a solid basis for the network to grow. Ethereum popularised decentralised finance, which has now grown into a $250 billion industry, thanks to the network's app developers. However, by 2022, its share of the pie may have shrunk.
Nikolaos Panigirtzoglou Warnings
Team head Nikolaos Panigirtzoglou warned in an investment note on Wednesday that sharding - a strategy for dramatically increasing the number of transactions that can be completed on a blockchain - "might arrive too late" for Ethereum to fend off rising market competition from rival blockchains. With greater speeds and lower fees, Avalanche, Binance Smart Chain, Solana, and Terra have been able to deliver many of the same types of applications as Ethereum.
Panigirtzoglou said, "Ethereum is currently in an intense race to maintain its dominance in the application space with the outcome of that race far from given, in our opinion". But several Ethereum developers and contributors stated that reports of the network's demise are greatly exaggerated.
2. El Salvador Plans Raft of Legislation to Cover Bitcoin Bond Issue
El Salvador declared last month that the government would issue bonds backed by Bitcoin. The country's finance minister announced today that the legislation is in the works to do so. El Salvador is nearing the completion of its Bitcoin bond issuance. The country's finance minister announced on Jan 5, 2022, that the administration would send Congress roughly 20 laws to begin the process. Then, on Twitter, President Nayib Bukele verified it.
The Plan to Issue $1 Billion in Bonds
In a Tuesday interview with local media, El Salvador's finance minister, Alejandro Zelaya, said the laws would "give legal structure and legal certainty to everyone who buys the Bitcoin bond." The plan is to issue $1 billion in bonds this year, with half of the proceeds converted to Bitcoin and the other half toward infrastructure and Bitcoin mining. The government expects that the issuance will aid in developing Bitcoin City, a tax-free enclave in the country's east powered by geothermal energy from neighbouring volcanoes.
"We are the first country to issue a Bitcoin bond," Zelaya remarked. Because we are the first country to do so, it must be regulated, and the government is currently preparing the necessary legislation to allow the bonds to be released.
3. China Releases Digital Yuan Wallet as Bitcoin Crackdown Continues
China's central bank is moving forward with a digital currency pilot as the country moves away from bitcoin. China's e-CNY (Electric Chinese Yuan) network is currently being tested, and the e-CNY wallet is now available to the public for the first time. According to the Cambridge Centre for Alternative Finance, China dominated the Bitcoin mining sector at the beginning of 2021, producing more than half of all new BTCs. However, Bitcoin mining growth vanished by the middle of the year after the government banned it.
China Accelerates the Central Bak Digital Currency!
Despite the crackdown on cryptocurrency, China accelerated its plans for a central bank digital currency - an electronic version of the Yuan that will eventually replace bills and coins - and began piloting the project in various parts of the nation.
According to the South China Morning Post, the government made its e-CNY wallet publicly available for download via China's Apple and Android app stores today. (It was previously only available through a private link.) Citizens in the test cities, like Shanghai and Shenzhen, can sign up for the trial version. Foreigners will be permitted to use the app at the Winter Olympics activities next month.
However, with a population of 1.4 billion people, China provides the most significant test of state-issued digital currencies to date. By late October, the project's developer, the Digital Currency Research Institute, claimed that over 140 million citizens had established accounts.
4. Samsung Reveals Virtual Store 837X in Decentraland Metaverse With NFT Badges and Theater.
Samsung has opened 837X, a virtual copy of its flagship 837 store, in the Decentraland metaverse platform. According to a press statement from Samsung, the Samsung 837X virtual store, named after the company's flagship 837 store in New York, will open for business for a short time starting from Jan 6, 2022. The users of Decentraland will be invited to explore an "experiential playground" where they can complete tasks and earn NFT rewards.
The Connectivity Theater (which will feature news from Samsung's stage at CES 2022), the Sustainability Forest (which will have a "journey through millions of trees" to represent the company's sustainability objectives), and the Customization Stage will make up the metaverse experience. The next plan will feature a live dance party in-metaverse led by DJ Gamma Vibes from the real 837 shop and a raffle for NFT badge holders to win Samsung-branded Decentraland stuff for their avatars. Following its debut in Decentraland, the startup intends to expand 837X to additional metaverse platforms.
5. Andreessen Horowitz Calls For 'Targeted' Regulations for DeFi, Stablecoins and Web3
Andreessen Horowitz proposed their own regulatory recommendations for cryptocurrencies, following in the footsteps of Coinbase and others. Andreessen Horowitz is a notable cryptocurrency venture capital firm, and it is pointing national governments in the direction of how crypto should be governed. Everyone has a different opinion on how crypto rules should be structured. Following the announcements of cryptocurrency exchanges like Coinbase, FTX, and Binance; the venture capital company that has backed many of the space's companies and unicorns has issued its own recommendations.
Andreessen Horowitz's Multi-Stakeholder Model
Andreessen Horowitz, or a16z, argues for a multi-stakeholder model to regulation that involves governments, industry, and civil society groups in a document titled "How to Build a Better Internet: 10 Principles for World Leaders Shaping the Future of Web3." It also says that stablecoins - fiat-pegged cryptocurrencies that allow easy entrance into decentralised protocols but are being scrutinised by US officials - should be "well-regulated" before being put to work fixing the financial system.
Inter-country collaboration on crypto standards, more transparent tax codes, and "tailored" regulatory regimes that reflect the diversity of Web3 technologies are also among Andreessen's recommendations. "Having a single legal regime to cover stocks, real estate, vehicles, art, watches, and trading cards is equivalent to having a single legal regime to cover all digital assets," he says.
Final Remarks
The crypto world had another hot week in the beginning weeks of the new year. The crypto sector and its unique side stories are gaining popularity, so that the coming year will be full of surprises. Keep an eye on Cryptologi.st for the most up-to-date weekly news, as well as assessments of the top 1500 currencies and many educational courses. We'll keep you posted!
How do you rate this post?