Hot Crypto News of The Final Week of 2021
The start of the new year implies an upcoming, surprising crypto market
Global searches for the word "NFT" surpassed "Crypto" for the first time
Stolen Bored Apes worth $2.2 million have been frozen by OpenSea
Elon Musk discloses who he thinks the mysterious Satoshi Nakamoto is
The number of non-zero Ethereum addresses has surpassed 71 million
Charles Hoskinson, the founder of Cardano, lays out his plans for 2022
SHIB Devs announce the first phase of Doggy DAO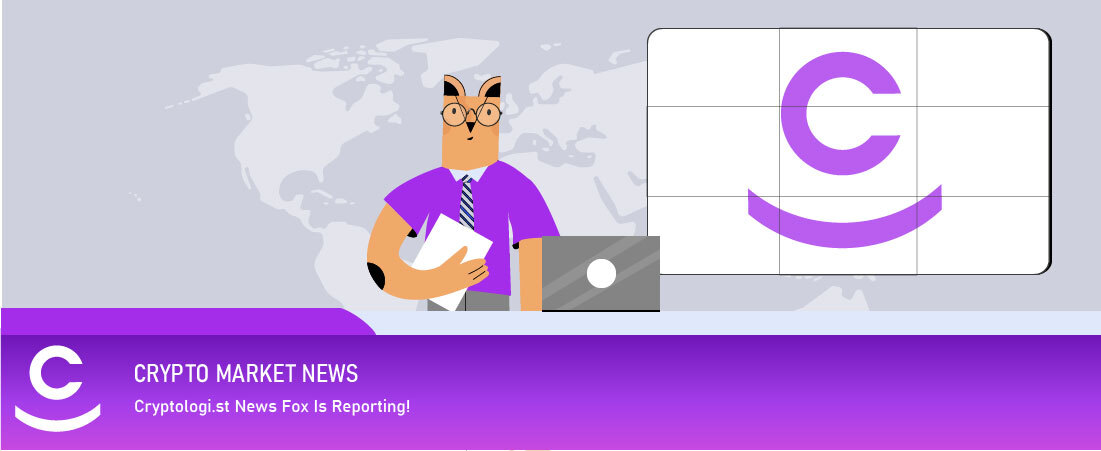 How do you rate this post?
Before You Read
Bitcoin (BTC) is trading in familiar territory below $50,000 in the first whole week of 2022. The largest cryptocurrency has a lot to live up to after closing December at $47,200, with no signs of a halving cycle high insight. With Wall Street preparing to reopen after equities ended the year on a high note, inflation on the rise, and interest rate hikes on the horizon, many predict that 2022 will be an exciting market year. But so far, everything has been peaceful – BTC/ USD hasn't given us any eye-catching surprises in weeks. Let's take a closer look at the top news in the first week of the new year of 2022.
1. The Interest in 'NFT' is Burning Hot: Eminem Buys NFT for $450K
Google users were searching for 'NFT' more than ever in 2021, and "crypto" is no longer the most popular search term on Google's search engine. According to Google Trends, global searches for the word "NFT" appear to have surpassed those for "Crypto" for the first time. Thousands of people are bidding on these collectables, with some selling for millions of dollars. According to the Google Trends report, NFT sales increased by 60 times in three and a half years, from $41 million in 2018 to $2.5 billion in the first half of 2021. The growth is astonishing when compared to 2020. According to data from NonFungible.com on NFTs, total sales in 2020 were $340 million, while sales in 2021 have already crossed $9 billion, a 25-fold increase.
Early sales were dominated by collectables, such as CryptoKitties and CryptoPunks, according to a breakdown of transactions by popular NFT categories addressed in the study. It can be easily addressed with the latest news about Eminem!
🔅How Is Eminem Involved in NFTs?
Eminem, the famed Detroit rapper, has joined the Bored Ape Yacht Club. On Thursday night, he paid 123.45 ETH ($452,000) to buy one of the Ethereum-based Apes and has since changed his Twitter profile photo to an ape. Meanwhile, using the moniker Shady Holdings, he appears to have amassed at least 15 NFTs on OpenSea. GeeGazza, a fellow BAYC member who sold the blonde ape to Eminem, said today that the deal going through is "madness" and that "I'm living in a simulation."
2. OpenSea Freezes $2.2M of Stolen Bored Apes
OpenSea, a non-fungible tokens (NFT) marketplace, has frozen 16 Bored Ape and Mutant Ape non-fungible tokens (NFT) after allegedly being stolen from a New York art gallery operator. Todd Kramer, the proprietor of an art gallery, had his precious NFT collection stolen from his hot wallet yesterday, so OpenSea froze the $2.2 million in stolen assets. One Clonex, seven Mutant Ape Yacht Club, and eight Bored Ape Yacht Club NFTs were taken in total, with a total value of 615 ETH ($2.28 million) and are no longer available for trading on OpenSea.
The toddkramer.eth account, which is linked to the Ross+Kramer Art Gallery in New York, sent out a series of tweets revealing the 16 NFTs stolen from his hot wallet and begging for assistance from OpenSea and the NFT community. While the NFT community was generally unsupportive of the trader, OpenSea halted trading on the stolen items. Some traders criticise the absence of decentralisation, one of the most cherished elements of the crypto business, as a result of the freeze on purchasing and selling NFTs.
3. Elon Musk Reveals Who He Thinks The Mysterious Satoshi Nakamoto Is!
Nick Szabo is a cryptographer and computer scientist who is well-known for his work in digital currency and smart contracts. He also used the phrase "smart contracts" for the first time. The person behind Satoshi Nakamoto, the enigmatic and elusive founder of Bitcoin, might be none other than well-known crypto specialist Nick Szabo, according to Elon Musk, the founder of Tesla and a prominent crypto proponent. "He looks to be the guy who is mainly responsible for the Bitcoin principles. He swears he isn't Nakamoto, but I'm not so sure that's irrelevant", according to reports, Musk stated.
Despite not knowing who created the pioneering digital money, the billionaire feels that the theories of the notoriously secretive crypto expert were key to its formation, according to a podcast with AI researcher Lex Fridman. Despite having talked and published extensively on the history of digital currency, Szabo has repeatedly refuted the claim that he is really Nakamoto. He addressed the issue in 2014, saying, "I'm afraid you got it wrong doxing me as Satoshi, but I'm used to it."
4. The Number of Non-zero Ethereum Addresses Surpassed 71M, A New High!
Last year on this date, the number of Ethereum addresses with a non-zero balance reached a new all-time high. According to blockchain analytics portal Glassnode, there are now 71,364,788 addresses holding some amount of the second-largest cryptocurrency by market cap. Likewise, that number reached a new high of 51,491,730 on December 30 of last year. Since then, it's risen by 38%. We attributed this to a healthy market fueled by institutional investors and the formidable rise of DeFi (Decentralised Finance) at the time. However, the non-fungible token (NFT) market is anticipated to play a significant role this time. This year, NFTs have grown in popularity as they have become more mainstream, particularly in the art community.
5. Cardano Founder Charles Hoskinson Lays Out 2022 Plans
In a 30-minute Christmas Eve lecture on YouTube from his home, Charles Hoskinson, the founder of Cardano and IOG, the network's development foundation, detailed some of the network's ambitions for expansion in 2022. "My objective for the second half of 2022 is to find out how to put all the pieces together to have an end-to-end microfinance transaction on Cardano," Hoskinson stated.
The founder of Cardano stated that a mechanism would be established to govern the creation of decentralised products on the network. "A formal open-source project structure will be developed," Hoskinson added, comparing it to Hyperledger for Linux. Cardano has been criticised for failing to achieve its stated goal of being entirely decentralised. IOG produced a document in 2020 outlining how it planned to decentralise its block production; however, this goal was achieved in April 2021. In April of this year, the network became entirely community-governed, and in September, smart contracts on Cardano were made public, allowing the network to accommodate decentralised finance (DeFi) applications.
6. SHIB Devs Announce First Phase of Doggy DAO
Shiba Inu (SHIB) developers have revealed the first iteration of Doggy DAO, a decentralised autonomous organisation intended at giving the meme coin's community power over the project's ShibaSwap DEX. The Shiba Inu community will be able to vote on which crypto projects and pairs be added to ShibaSwap's WOOF liquidity pools, as well as how incentives in the DEX's BONE governance token will be awarded.
During a recent Twitter Spaces AMA, ShibaSwap's Discord moderator Queenie explained: "It's arisen because we believe in minimising the level of accountability that our team has to place. It prevents us from exerting authority and control over certain areas; it's about decentralisation." According to Hoskinson, developers are also working on Cardano Improvement Proposals, a set of community-driven network updates planned to launch in 2022. Human-readable information for Cardano assets and a native web wallet for dealing with DeFi protocols are just a few of these features. According to Hoskinson, a recent testnet launch will help the network. "With the creation of a new peer-to-peer (P2P) testnet, we have kicked off a significant new endeavour to help our continued drive toward full decentralisation," IOG noted in a December 2021 blog post.
Final Remarks
The last week of 2021 and the start of the new year was yet another sizzling week for the crypto world. The interest in the crypto industry and its fascinating side stories is increasing, so the new year will be full of surprises. Keep an eye on Cryptologi.st for the biggest weekly news, as well as analyses of the top 1500 currencies and more. We'll keep you posted!
How do you rate this post?