Horizen Price Prediction: Is It A Worthy Investment?
tl;dr
It goes without saying that blockchains are either very public, too slow, or overly centralised. With their mix of privacy mechanisms, nodes, and sidechains, Horizen seeks to overcome all three problems. The platform's main goal is to give developers and businesses a fast and inexpensive option to build their own public or private blockchains. Let's explore this project more closely, evaluate what it offers, and then analyse the Horizen price prediction.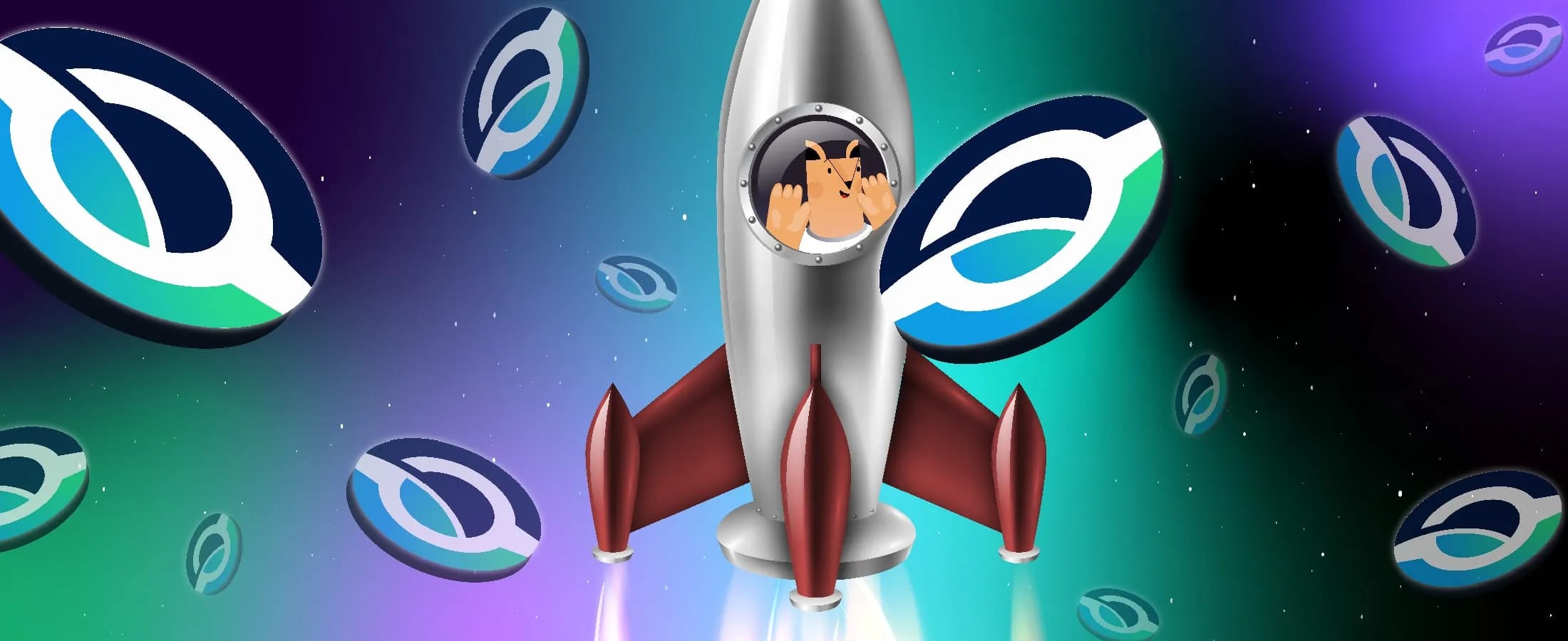 How do you rate this post?
Horizen Price Prediction 101: What Is Horizen?
Before going for Horizen price prediction, we need to know all about the project, the technology, vision, and plans. Horizen is a network of blockchains that supports zero-knowledge and is backed by the largest node infrastructure in the industry. The Zendoo system enables blockchain interoperability, which leverages SNARK-verification and offers complete flexibility in sidechain type, speed, consensus, and privacy. With a throughput limit of 10,000,000 TPS, the network now supports up to 10,000 sidechains, enabling huge cryptographic chain verification scalability.
Horizen Price Prediction Heavily Depends on Project Background!
Knowing the background of the project can help us have a better Horizen price prediction. Horizen, formerly known as ZenCash, joined the crypto industry at the end of May 2017 (no ICO and no pre-mine). This digital currency is the outcome of the hard fork of ZClassic, which itself resulted from the Zcash fork. As part of the brand renovation, ZenCash was renamed Horizen in August 2018. ZEN's founders and team are international individuals with a wide range of related experience. The company strives to make the Horizen platform accessible to everyone so that anybody creates privacy-based applications with the potential of making money out of them. Thanks to this effort, Horizen may be able to serve the mass market with actual services.
Zendo As a Use Case for Horizen Price Prediction
All features of the ecosystem can directly affect the Horizen price prediction. Zendoo is one of the features that directly influence the Horizen price trend. Horizen is transformed into a permissionless blockchain network by Zendoo. Using a number of SDKs, developers can integrate their blockchains into the ecosystem. IOHK's provably secure Ouroboros Proof-of-Stake protocol is used by the initial set of SDKs, Blaze and Latus, to deploy blockchains. While Latus employs a recursive SNARK composition for complete decentralisation, Blaze enables high-speed chains that can run up to 1,000 TPS and declare their own certifiers. The following batch of SDKs will support Ethereum-inspired smart contracts by integrating EVM.
Horizen Price Prediction Is Affected By Its Unique Features!
Blockchain technology based on zero-knowledge is Horizen's expertise. The team has made numerous strides in the field of cryptography, including introducing one of the first zero-knowledge-based scaling solutions and their Ginger-Lib zero-knowledge privacy tool library. In the following, several features that can affect Horizen price prediction are mentioned.
With the help of a unique sidechain solution offered by the Horizen blockchain network, developers can create their own scalable blockchains that support tens of thousands of transactions per second while preserving full decentralisation over tens of thousands of nodes.
Horizen provides unique privacy capabilities.
Horizen's features like sidechain architecture called Zendoo make it possible to deploy hundreds of separate sidechains that communicate with the mainchain and each other.
With programs like Zen Improvement Proposals and the Horizen Community Council, Horizen is working toward becoming fully decentralised on a governance level. To standardise the process of suggesting significant modifications to the Horizen ecosystem and code base, Horizen employs the ZenIP process.
The "Horizen Academy" is a unique educational initiative by Horizen. Its primary objective is to spread awareness of cryptocurrencies and blockchain technology among all people.
The ZEN network contains tools that allow users to send messages to other users and conduct private or public transactions. These tools are Sphere and ZenChat by Horizen.
Horizen Network Security As A Indicator of Horozen Price Prediction
Security is the main parameter that directly influences Horizen price prediction. Horizen uses a hybrid of Proof-of-Work and Proof-of-Stake. On the Horizen network, each PoS sidechain is tied to the mainchain and operates simultaneously. All blockchains created on the network use the mainchain as a "truth engine." For secure inter-node communication, the Horizen blockchain network employs secure nodes that are TLS encrypted. The consensus method used by ZEN, Equihash, enables ASIC mining and provides shielded transactions, which can hide the sender, receiver, and value being sent.
Horizen Price Prediction Depends on the Mission of the Ecosystem!
Supporting real use cases with the most secure interoperable blockchain ecosystem to ensure data integrity and privacy freedom is the main mission, which can influence Horizen price prediction. Also, utilising its unique sidechain technology, Zendoo, Horizen's sidechain platform, focuses on scalable data privacy and allows developers to create custom public or private blockchains.

Disclaimer: Don't take this article as financial advice. You need to DYOR (Do Your Own Research) before investment.
Horizen Price Prediction And Financial Analysis
Now that we have reviewed various aspects of Horizen and familiarised ourselves with the ecosystem, we can proceed to talk about Horizen price prediction. ZEN, the native cryptocurrency of Horizen, is a mineable PoW coin that can be traded on major platforms, including Coinbase, Bittrex, and Binance. ZEN can be staked to participate in Horizen's nearly 50,000 full node network.
Horizen Price Prediction Based on Its Trend
To understand the factors affecting the Horizen price prediction, we checked the financial reports from Cryptologi.st charts, which indicate that the ZEN coin trade started on May 31, 2017, at $9.0. On May 08, 2021, the ZEN coin reached its All-Time-High (ATH) price of $165.92, which was impressive. However, within the last year, the Return on Investment (ROI) of the ZEN coin has been -75%. It means that if you invested $100 in ZEN, you would have only $25 left! However, these days are the worst times ever for the cryptocurrency industry, and Horizen's price has seen a nearly 9% drop in value over the past month. Today, on Jul 12, 2022, the ZEN coin is being traded at the range of $15, which is 91.0% lower than its ATH and 357.6% higher than its all-time low.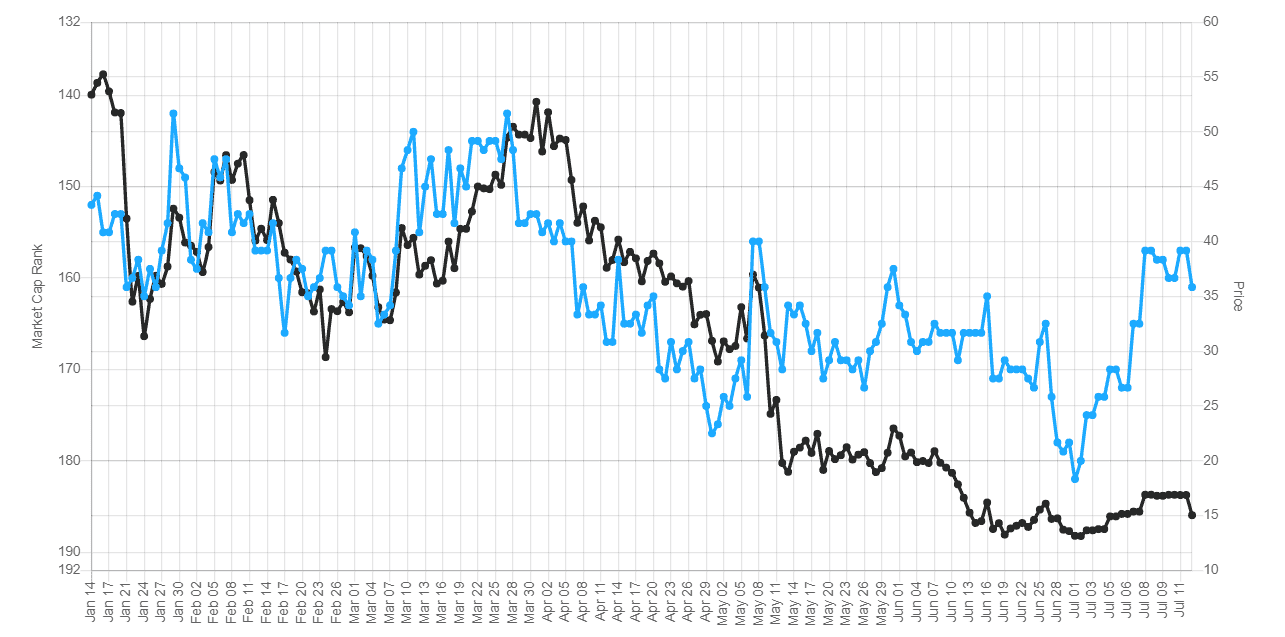 Horizen Price Prediction Depends On Its Popularity!
The other variable that influences Horzen coin price is the project performance and popularity on social media and how big the community is. Over the last six months, the Horizen official Twitter account has seen only 5% growth, and Reddit has had only 3% growth, indicating that over the previous six months, ZEN could not gather the attention of the crypto market.
Horizen Ecosystem Disadvantages Affecting The Horizen Price Prediction!
Volatility and regular exchange rate drops
Some people believe the ZEN roadmap needs to be clearer and more precise.
Horizen Price Prediction For 2023-2025
It goes without saying that the cryptocurrency market is dreadfully volatile, and it is nearly impossible to predict the market for a long time. However, we believe that based on Horizen price action, in case other major factors that affect the market remain unchanged, we can achieve a reliable prediction for the next years. Following the recent performance of this coin, it is predicted that the price of each ZEN can reach $28.6 throughout 2023. In 2024, each ZEN coin can be traded at $61.5, and ZEN can reach $109 by December 2025.
That's all there is to say about the Horizen platform, features and price prediction. Everything we've put together is meant to help you think clearly and invest wisely. When the bear market remains strong, as it is right now, it is a great opportunity to level up your knowledge and understand the technical details of the top 1500 crypto projects. You can find worthy projects and invest more confidently with the Cryptologi.st free Screener tool and its easy-to-use Watchlist. Check us out for more high-tech tools to streamline your coin hunt!
How do you rate this post?