HBAR Price Prediction 2023, 2025 and 2030: Is HBAR A Good Investment?
#blockchain
#decentralized
#dapp
#investment
#hbar
tl;dr
Buckle up and be ready to make 1000x gains as HBAR price prediction sees that HBAR coin can pull off a surprising comeback, and its value has a monster upside potential to jump 1000% by 2030! So, without further ado, we'll go through the HBAR price prediction to evaluate the protocol's future.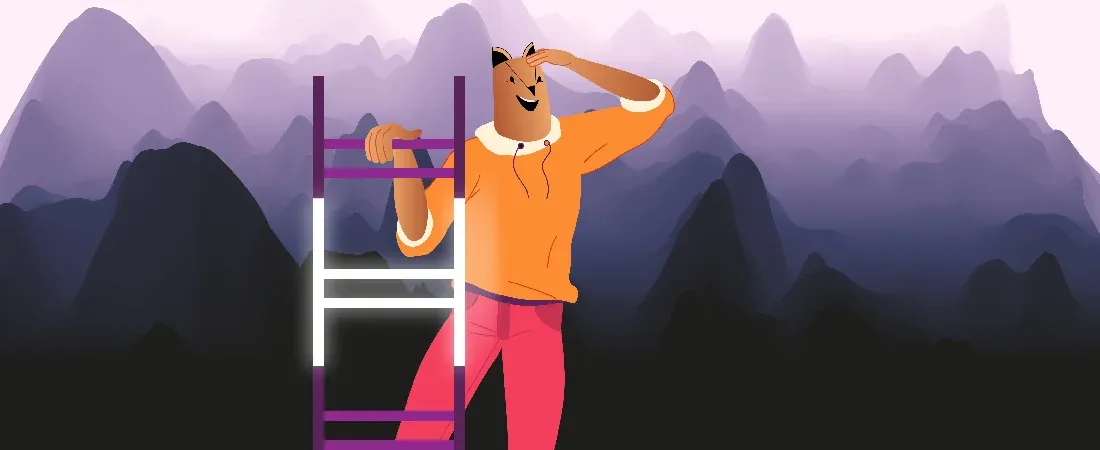 How do you rate this post?
Latest Update on Hedera coin (HBAR)
Hedera Hashgraph is a decentralized platform that uses its own proprietary technology to power its smart contract capabilities.
As more projects look to build on top of the network, Hedera has seen a surge in interest from investors. This increase in adoption is reflected by the massive Total Value Locked in the project - exceeding $137 million, according to DefiLlama.
This week marked a series of promising developments for the Hedera Network, from the launch of a $1 million metaverse fund with AfroFuture DAO to the release of a new NFT campaign, "Ashfall".
The events have been favourably received by investors, with the token's price reflecting this sentiment.
Hedera is a network of projects which the metaverse fund aims to build on by targeting the African market.
This is already underway, with initiatives launched to allow high-profile musicians to benefit from HBAR NFTs and the Ashfall NFT, an acclaimed project developed by John Garvin of "Days Gone" fame.
The Hedera community has welcomed these developments wholeheartedly.
What Is Hedera?
Hedera coin (HBAR) is a cryptocurrency on the Hedera Hashgraph, a fully open-source network which strived to build and deploy decentralised applications (dApps).
Developed by the world's leading organisations like Google, LG and IBM, the Hedera blockchain with its distributed ledger aimed to run fast, provide greater decentralisation, ease environmental concerns, reduce costs and make smart contracts smarter!
The platform is fueled and powered by the HBAR, the native and energy-efficient cryptocurrency of the Hedera Hashgraph. Keep reading to learn more about the HABR token, which plays an essential role in the platform.
What Is HBAR Coin?
Powering the Hedera decentralised economy, HBAR is the native token with several use cases as follows.
HBAR is used to pay transaction fees.
It protects the network from attacks.
It can also be utilised to call smart contracts and log data.
As mentioned above, one of the main utilities of the HBAR coin is to verify transactions while ensuring the highest standard of security to prevent malicious attacks. Keep reading to find out how this will be possible with Hedera Hashgraph and HBAR coin!
Read more: Shiba Inu Price Prediction 2025: Will Shiba Inu Reach 1 Cent?
Hedera Hashgraph Features
Powering cryptocurrencies, smart contracts, and decentralised applications (DApps), the Hedera Hashgraph is the only public ledger with a new form of distributed consensus mechanism known as Hashgraph.
The Hashgraph consensus mechanism is a faster and more secure alternative to other blockchain consensus mechanisms. It processes 10,000 transactions and over one million signatures per second while providing transparency.
Apart from Hedera's features and mechanism, you must know more factors before considering HBAR price prediction.
So, let's go through the following section to read some jaw-dropping statistics in detail and see how the HBAR coin has performed financially so far.
Read more: Retreeb price prediction 2023, 2025 and 2030
HBAR Coin Pros
Fast transaction speed: HBAR's consensus mechanism, called the Hashgraph algorithm, can process thousands of transactions per second, making it faster than many other cryptocurrencies like Bitcoin and Ethereum.
Low transaction fees: Due to its fast transaction speed, HBAR has lower transaction fees than many other cryptocurrencies.
Strong partnerships: Hedera Hashgraph has established partnerships with several large companies and organizations, including Google Cloud, IBM, and the National Football League (NFL).
Strong community: HBAR has a dedicated and growing community of supporters who are working to promote the adoption and development of cryptocurrency.
Energy efficiency: HBAR's consensus mechanism is more energy-efficient than the proof-of-work mechanism used by Bitcoin and some other cryptocurrencies.
HBAR Coin Cons
Centralized governance: Hedera Hashgraph's governance is centralized, with a council of companies making decisions about the cryptocurrency's future development. This may concern some investors who prioritize decentralization and community governance.
Limited adoption: While HBAR has some high-profile partnerships, it is still relatively new and has yet to be widely adopted by businesses and individuals.
Competition: Many other cryptocurrencies, such as Ripple and Stellar Lumens, are competing in the fast and low-cost transaction space, which may limit HBAR's potential market share.
Volatility: Like all cryptocurrencies, HBAR's value is highly volatile and subject to rapid changes in response to market conditions and news events.
Regulatory uncertainty: The regulatory environment for cryptocurrencies is constantly evolving and uncertain, which may affect the long-term viability and growth of HBAR and other cryptocurrencies.
Price History
The HBAR token entered the crypto space on Sep 18, 2022, and was traded at $0.11.
Ten days after HBAR's initial trade, its price dropped to 0.028 and had a steady flow for almost a year.
From March 2021 to April 2022, it experienced several ups and downs, and its value peaked at $0.569229 on September 2021, recording it's All-Time High (ATH).
In March 2022, HBAR's price dropped sharply, and it hasn't seen any upside trend so far.
Today, on Jan 10, 2023, each HBAR coin is worth about $0.043, with a circulation supply of 25,202,289,733 coins.
The following price chart shows HBAR's price changes over the last year. Let's closely examine it as the next section will focus on HBAR's financial analysis.
Read more: Dogelon Mars Price Prediction 2023, 2025 And 2030
HBAR Coin Financial Analysis
Hedera, with the symbol HBAR, is a cryptocurrency project or a kind of crypto asset holding the current market cap rank #34 and a live market cap of $1,777,194,511.
Hedera has a Circulating Supply of about 26,051,470,158.89 and a Total Supply of 50,000,000,000. Today, the Hedera price is $0.0504 with a 24hr trading volume of $114,882,786.81, indicating a -5.06% decrease in HBAR price.
The current price of Hedera is 89.66% lower than its All-Time High of $0.569229 on 15 Sep. 2021HBAR Tokenomics.
The initial token launch for HBAR took place in Sep 2019, and after some fluctuations we mentioned above, it reached a live price of about $0.043 today, on Jan 10, 2023.
Its 24-hour trading volume is $31,621,290, with a circulating supply of 25,202,289,733 HBAR coins and a total supply of 50,000,000,000 coins.
Currently, its liquidity score revolves around 51%, meaning that the token is relatively hard to sell during the crypto winter, like now.
However, the numbers of its transactions and wallets are unavailable.
HBAR's token distribution is as follows.
Hedera Pre-Minted Treasury - 32.41%
SAFTs (Simple Agreement for Future Tokens) - 17.4%
Ecosystem Development - 23.99%
HBAR's token distribution
ROI
Speaking about ROI in the crypto sphere, we analyse how a token's price and growth rate changed during a specific time frame. ROI is also a main factor affecting any cryptocurrency's price prediction. That's why we need to analyse how HBAR's ROI has changed.
1 month ROI: Over the last month, HBAR's price has been volatile and has seen both increases and decreases in value. As of March 30, 2023, the price of HBAR is $0.43 USD, an increase of approximately 16.2% from a month ago.
3 months ROI: Over the past three months, HBAR has seen significant growth in value. On December 30, 2022, the price of HBAR was $0.13 USD; as of March 30, 2023, the price has increased by approximately 230.8% to $0.43 USD.
6 months ROI: Over the past six months, HBAR has seen significant growth in value. On October 1, 2022, the price of HBAR was $0.08 USD; as of March 30, 2023, the price has increased by approximately 437.5% to $0.43 USD.
12 months ROI: Over the past year, HBAR has seen significant growth in value. On March 30, 2022, the price of HBAR was $0.04 USD; as of March 30, 2023, the price has increased by approximately 975% to $0.43 USD.
Read more: Chess price prediction 2023, 2025 and 2030
Market Cap
In the blockchain industry, market capitalisation (market cap) shows a cryptocurrency's size and value. On Jan 10, 2023, HBAR's live market cap was $1,103,417,538, and its market cap ranking is #39 among all the crypto projects.
ATH and ATL
The HBAR coin hit its All-Time Low (ATL) at $0.00986111 on Jan 02, 2020.
Two years later, on Sep 15, 2022, the Hedera coin (HBAR) touched its All-Time High (ATH) at $0.56.
The current value of each HBAR coin is about $0.043, which is 92.3% lower than its ATH and 345.6% higher than its ATL.
After learning all the financial information about HBAR, you might ask yourself who developed the HBAR coin, how much funds the HBAR token has received, and how much it gained a reputation through social media. To find your answers, you need to follow the HBAR coin fundamental analysis below.
HBAR Coin Fundamental Analysis
Rarely does a crypto project have a chance to explode without leading by professional team members behind, having a solid community, and big investors. So, let's read about all these factors affecting HBAR coin price prediction.
Team Members
Leemon Baird, a computer scientist, and Mance Harmon, a technology executive, developed Hedera Hashgraph. Brett McDowell, the head of the Hedera board of directors, oversees the project. Hedera Hashgraph also has four board members and advisors, as follows.
Board Member: Slava Rubin
Board Member: Aaron Moore
Advisor: David Cohen
​​Advisor: Anthony Day
Popularity
Cryptologist's popularity chart displays that HBAR's Twitter account has grown by 263%, i.e., it's been followed by more than 260K users over the last six months. Its Telegram and Reddit account followers also rose by 68% and 107%, respectively, during the same time frame.
Investors
Hedera Hashgraph has a total funding amount of $125.5 million and is funded by several projects as follows.
Boeing HorizonX Ventures
Tata Communications
Kosmos Ventures
Eterna Capital
Blockwall
Reviewing HBAR's features and HBAR's financial and fundamental information, we are now ready to discover how high HBAR can go and how the HBAR price prediction will be from 2023 to 2030.
Read more: AURY price prediction 2023, 2025 and 2030
HBAR Price Prediction 2023 to 2030
To consider HBAR price prediction 2023 to 2030 all in one place, we have summarised each HBAR token's minimum, average, and maximum prices for the coming years in the following table. The details and growth percentages for each year are provided below the table.

HBAR Price Prediction 2023
The HBAR price prediction 2023 sees that HBAR's average price has the potential to rise by about 111%, hitting $0.0935 for the first time. It is predicted that the HBAR's maximum price can soar by about 120%, while its minimum price might drop by 11% throughout 2023.
HBAR Price Prediction 2024
On Jan 10, 2023, each HABR coin is traded at $0.043, which has the potential to grow by about 155% on average in 2024. Also, its minimum and maximum prices might go up by 116% and 155%, respectively, during 2024.
HBAR Price Prediction 2025
In 2025, HBAR's minimum price can reach a 202% growth rate, amounting to $0.13. Its average and maximum prices can rise by about 248% and 250%, respectively.
HBAR Price Prediction 2030
Looking at the HBAR price prediction for 2030, we realise that the HBAR can explode with a 923% growth rate, breaking the $0.44 level.
During 2030, the HBAR token's minimum and maximum prices can see massive growth in value and rise by about 876% and 946%, respectively.
Is HBAR Coin A Good Investment?
Hedera Hashgraph aimed to be a faster, cheaper, energy-efficient alternative to both Bitcoin and Ethereum blockchains. It can process 10,000 transactions per second, dramatically better than both Bitcoin (3tps) and Ethereum 1.0 (12tps).
Regarding HBAR's transaction fees, its average fee is about $0.0001, which is way lower than Ethereum and Bitcoin.
In fact, some experts believe that the HBAR token has a monster potential to provide 1000x returns by 2030, but it's clear that the overall crypto market has been in a downturn lately, and there is no guarantee of HBAR coin's short-term results.
Summary
All things considered, you should not become reliant only on HBAR price prediction. When investing in Hedera coin or any other crypto assets, you have to do your own research and stay up-to-date with any developments within the token's ecosystem.
One of the best ways to have a clear picture of your favourite coins is to use Cryptologist's unique tools to track your coins and make your own portfolio! However, bear in mind that the whole crypto sphere is volatile. Some cryptos are investments, while others are only bills, and you should never invest more than you can afford to lose.
FAQ
The following answers to the most frequently asked questions about HBAR price prediction will help you have a better picture of Hedera Hashgraph and HBAR's future.
Can Hedera Reach $100?
Although the impossible is possible in the crypto world, the Hedera Hashgraph price doesn't have the potential to reach $100 in the near future.
How Much Is HBAR Worth In 2025?
Some experts predict that each HBAR coin can reach $0.15 in 2025.
What Was HBAR Highest Price?
The HBAR coin reached its highest price at $0.569229 on Sep 19, 2021.
How do you rate this post?