Guild of Guardians: Gaming Industries In A Row To Grow!
tl;dr
Blockchain technology has tremendously diversified into various fields and has offered many new booming ideas and money-making projects in recent years. Earning rewards and money are much admired by players, and gaming platforms created an alternative spectrum for financial opportunities. This article provides a detailed view of Guild of Guardians, a Play-to-Earn game that incentivises players to earn in-game rewards. Let's see if it is a good investment!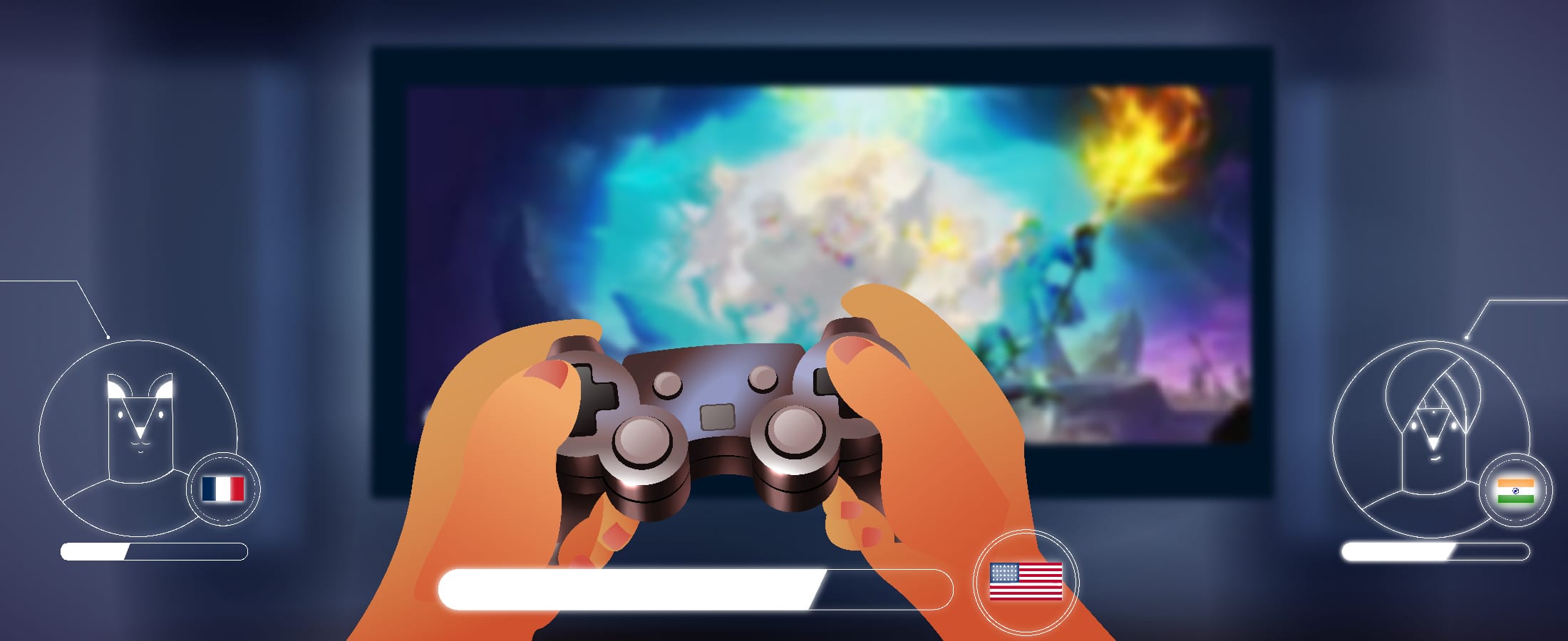 How do you rate this post?
What Is Guild of Guardians Gameplay?
Guild of Guardians is a multiplayer mobile role-playing game (RPG) helping users turn their passion into assets. Everyone using a smartphone can play for free by building their dream team of guardians and competing in a guild to make their in-game currency tradable and earn heroes, NFTs, and items without spending any money. The platform has an ERC-20 token, GOG, aka Gems, which ranks #1081 among all the crypto projects. Keep reading to learn more about this token and its utility.
How Does Guild of Guardians Work?
Guild of Guardians gameplay is a Play-to-Earn (P2E) platform using blockchain technology based on heroes called 'Guardians' with which players collect, earn, and fight. Players implement these heroes to gather resources, then use the resources to create rare items and turn their heroes into real money. However, the game is not released yet, and you can't play it and can join more than 200K users on the waitlist!
Guild of Guardians Universe
Guild of Guardians is comprised of some elements making its universe. Let's learn about the universe of this gameplay.
Guild of Guardians Heroes
Heroes are the main game characters in Guild of Guardians, which you can use in dungeons to defeat monsters and collect rewards.
Guilds In Guild of Guardians
Anyone who wants to earn items and epic rewards should join the guilds. Technically, guilds do play an important role in bringing players together in a multiplayer setting and are the only way to create NFT items in the game.
Energy Boosters In Guild of Guardians
Guild of Guardians is a game that uses an energy boosters system. In traditional P2E games, players had to buy currency to increase their energy. But this energy booster system in this platform replenishes over time and depletes whenever a player enters a dungeon.
Pets In Guild of Guardians
Pets are creatures offering interesting options such as increased crafting resources, increased item drop chances, or dungeon rewards in the gameplay.
Guild of Guardians NFTs
All the assets in Guild of Guardians, including heroes and pets, are issued as ERC-721 assets, known as Non-Fungible Tokens (NFTs). Players can choose to buy NFTs for the heroes, pets, or energy boosters and provide a permanent boost to their energy.
Guild of Guardians Token Goals
Gem tokens are in-game Guild of Guardians tokens created and distributed among all players and come with the following goals.
Gems are tradable in-game currency given as gameplay rewards to improve player retention and provide an avenue to play and earn.
Gems are distributed to all community members (developers, content creators, etc.) as an incentive to grow the game and community, which ultimately results in a better experience for all players.
Gems form a critical part of helping build a sustainable P2E economy and protect against bots. Gems are required to mint any NFT, and fixed distribution of Gems for player rewards will prevent unsustainable growth.
Guild of Guardians Token Utility
The main utility of the Guild of Guardians token is that it serves as an in-game currency that players need to spend whenever they want to mint a new asset to the blockchain. However, the platform comes with further use-cases such as voting and governance, staking, and minting NFTs.
Guild of Guardians Token Distribution
There will be a maximum of 1 billion GOG tokens, which will be distributed as follows.
Player Rewards: 35%
Community Rewards: 28%
Developers: 20%
Guild of Guardians Limited: 6%
Public Sale: 6%
Private Sale: 5%
Guild of Guardians Financial Analysis
Guild of Guardians token (GOG), also called Gem, is ranked as the #1080 largest cryptocurrency by market cap among all cryptocurrency projects. When writing this post, on May 15, 2022, each GOG token is traded for $0.18 with a 24-hour trading volume of $2,072,792, a circulating supply of 34 Million GOG tokens, a total supply of 1 Billion. According to our recent data from Cryptologi.st, GOG wasn't a lucrative token within the last year, and if you had invested $100 in the GOG token, you would lose %59 of your money! GOG token's current price is 92% less than its highest price of $2.78 on Dec 22, 2021, and is trading 22% higher than its lowest price of $0.14 on May 12, 2022.
Should I Invest In Guild of Guardians Token?
According to the official FAQ on the Guild of Guardians website, the game is expected to be released at some point in early 2022. However, the game is not released yet, and more than 200k players are waiting in line. Financially, the token has performed poorly over the last year, and its liquidity score is 37%, which may be a risky investment. Regarding popularity, its Twitter account experienced 19% growth with 123K followers, while data from Cryptologi.st shows that their Reddit accounts didn't have any growth. In my opinion, this project could be considered a long-term investment, and we expected the team to release the game to discover more details and functionality around it and the GOG token.
Projects Similar to Guild of Guardians
If you're interested in investing in gaming tokens, you need to check out the following list of some hot gaming projects in crypto. The articles contain detailed analyses of each project, and you can learn all about each one. Also, you can check this free crypto screening tool to compare the projects and see their technical and financial charts.
That's all about Guild of Guardians, where you can turn your passion into NFTs! It's a new money-making project which merged blockchain technology with the gaming industry, and we will update further information as this gameplay comes out! Keep an eye on Cryptologi.st with its latest updates on the top 1500 coins and crypto projects!
How do you rate this post?