Genopets: Move And Earn Crypto!
#investment
#nft
#gaming
#play-to-earn
tl;dr
Good news for Pokemon Go lovers! A similar game is up that also pays you to take care of your pet and have some activities in your daily life! This fascinating new game, which introduces a mind-blowing idea, is called Genopets. Interestingly enough, Genopets is a move-to-earn NFT game on Solana. Genopets integrates your daily movements with blockchain play-to-earn technology to make way for making money out of real-life everyday activities. Your actions turn into NFT gameplay, and you can earn crypto doing so! To learn all about this spicy project, you just need to scroll down!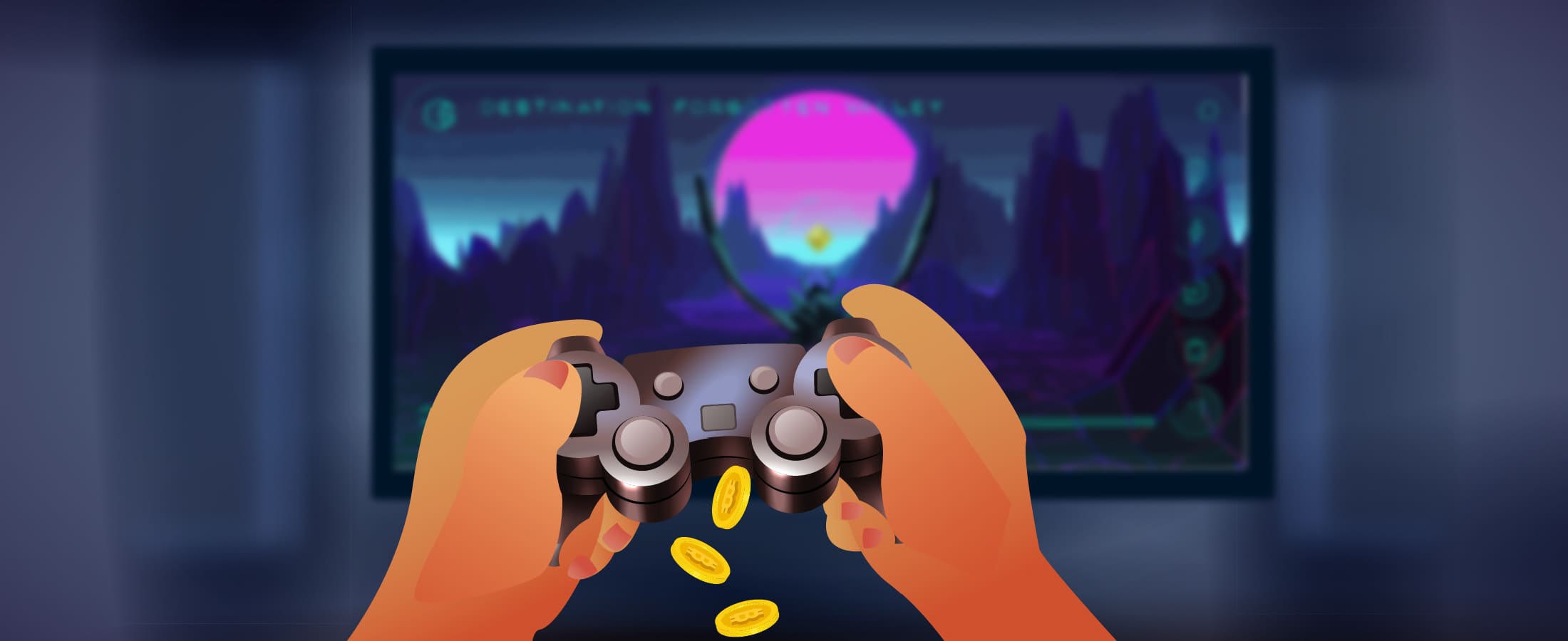 How do you rate this post?
What Is An NFT Game?
NFT games literally revolutionised traditional gaming, which brought no value to the players except the fun. All the accessories and items, from cards to guns, shields, etc., used for traditional games were just money out of your pocket, and there was no return! The revolution of NFT games allowed players to buy and sell the in-game items or earn their tokenised version. These NFT in-game items include lands, characters, weapons, clothes, etc. The great thing about such NFTs is immutability, meaning you own the items in real life and can sell them in NFT marketplaces.
What Is Genopets All About?
Genopets have a reputation for being the world's first move-to-earn NFT game, encouraging activity in everyday life. Like in the old Pokemon Go game, pets in Genopets have their evolution and can grow, but unlike Pokemon, in a non-linear style. This non-linear evolution enables users to customise the pets, resulting in incredible rarity. Additionally, Genopets incentivises the players to stay active in their real daily life to level up their Genopet and earn crypto tokens. Genopets is more than a collectable or breeding game; it's all about evolution and crafting, which provides an opportunity to grow personally alongside your Genopet.
What Is A Genopet?
Simply put, Genopet is designed to be a sort of digital spirit animal connected to the player and acts as a digital representation of them. The game starts with the nurture stage, where players mint a unique baby Genopet NFT free of charge.
How Does Genopet Work?
Upon the inception of the game, the player needs to answer some questions, which will be used later in the nurture stage to add some of the player's personalities to the digital pet. During the game, some fitness data of the player will be used to evolve the Genopet. The more physical activity the player has, the faster the Genopet will grow! In this evolving stage, the player can earn XP Points for their Genopet by taking part in daily challenges.
Genopets Challenges and Rewards
Genopets' daily challenges are mainly fitness challenges, from jogging to dancing and even going to the closest metro station. By taking up these challenges, the players win XP, which is not a token, but an in-game currency used to evolve the Genopet into a fancier or stronger animal. After such evolutions, the Genopet is ready to participate in the next-level challenges, the battle! Players challenge others in the battleground, and winning the battle results in earning more XPs. Totally, there are 77 levels and 12 stages in Genopets.
How to Earn Crypto in Genopets?
It's always possible to trade your Genopet and sell it to beginners or lower-level players since it is an NFT. However, the good point is that it is not the only way to make some crypto! You can craft crystals and habitats, evolve your Genopet, and earn KAI tokens for walking in real life. KAI token is an in-game reward token earned by buying a habitat. KAI token is used to evolve the Genopet, make crystals, create new habitats, and battle other Genopets. You can also stake Genopets' native token, GENE, and increase your earnings.
What Is Genepots' Token (GENE)?
Genopets have introduced GENE as its native and governance token, which represents ownership in Genoverse! Holding this governance token allows the users to vote for the future of the game and earn rewards by staking GENE tokens. Learn how to make millions by staking.
Genopets' Dual Earning Economy
Genopets has introduced an exciting system called Dual Earning Economy, where players can join the game and start minting a Genopet for free. Earning comes from evolving that Genopet and selling it in NFT marketplaces. To gain more, users are allowed to buy a habitat and earn KAI tokens on a daily basis and craft items, which are also tradable in NFT marketplaces. Genopets has set no limits for the earnings from the game.
Why Is Genopets Built on Solana?
Those were the days when Ethereum was the undefiable platform for new projects. However, since too many altcoins rushed to build their projects on Ethereum's blockchain, it has become slower and more expensive. Currently, the closest alternative to Ethereum is Solana, which allows 65,000 transactions every second at $0.0015. Also, Solana is a bit more user-friendly when it comes to minting.
Genopets Token (GENE) Financial Analysis
Today, on Apr 21, 2022, Genopets holds the #571st market cap ranking on Coingecko.com among all crypto projects. Genopets price is $15.80, and its 24-hour trading volume is $4,402,190. In the previous 24 hours, the GENE price has been up 1.3%. Genopets' circulating supply is 3.7 Million GENE coins, and its total supply is 100 Million. Genopets experienced its all-time high around five months ago on Nov 30, 2021, at $37.83. But it hit the all-time low about two months ago, on Feb 24, 2022, at $5.28. Currently, one of the most active exchanges to trade Genopets is PancakeSwap (v2).
Disclaimer: Don't take this article as financial advice. You need to DYOR (Do Your Own Research) before investment.
Genopets Price Prediction
Recent activities of Genopets have given some clues to crypto experts to predict its price in the coming years. Remember that what follows is only predictions, and you need to consult your financial advisor upon making any investment decisions.
Genopets Price Prediction for 2022
2022 is the year when it's predicted that Genopets will see a minimum of $12.88, a maximum of $15.58, and an average trading price of $13.38.
Genopets Price Prediction for 2023
Experts predict that in 2023, Genopets will be traded at $19.48 at minimum. Its maximum trading price is expected to reach $22.59, with an average price of $20.02.
Genopets Price Prediction for 2024
In 2024 the price of each Genopets token (GENE) is predicted to reach a minimum of $27.45, a maximum of $33.14, and an average trading price of $28.25.
Genopets Price Prediction for 2025
The price of Genopets is expected to be at least $38.45 in 2025. The GENE price can reach a maximum of $46.99, with an average price of $39.87 throughout 2025.
Genopets Token Allocation
Genopets is allocated as follows:
32.5% goes to private sales.
1.5% is dedicated to public sales.
8% is allocated to the ecosystem fund.
25% stays with the team and advisors.
33% goes to community and play-to-earn.
Genopets Token Release Schedule
The following graph depicts the token release schedule of Genopets.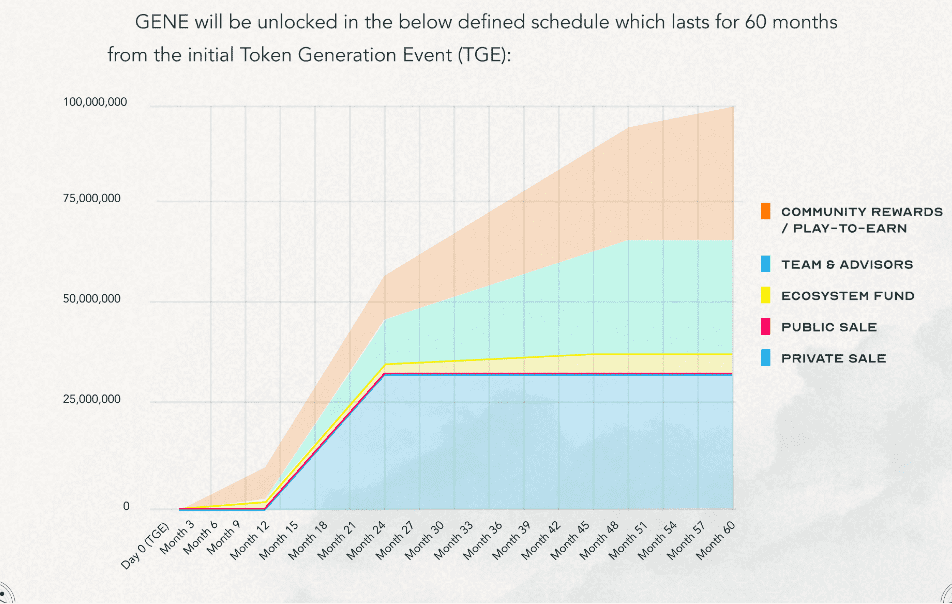 Genopets Founder and Community
Albert Chen is the co-founder and CEO of Genopets, who started his crypto journey back in 2016 as a blockchain engineer. His primary objective was to bring NFT gaming to the masses. To access Genopets' social media community, you can find them on Twitter, Discord, Reddit, and Instagram.
Genopets Roadmap
The following graph shows the roadmap of Genopets.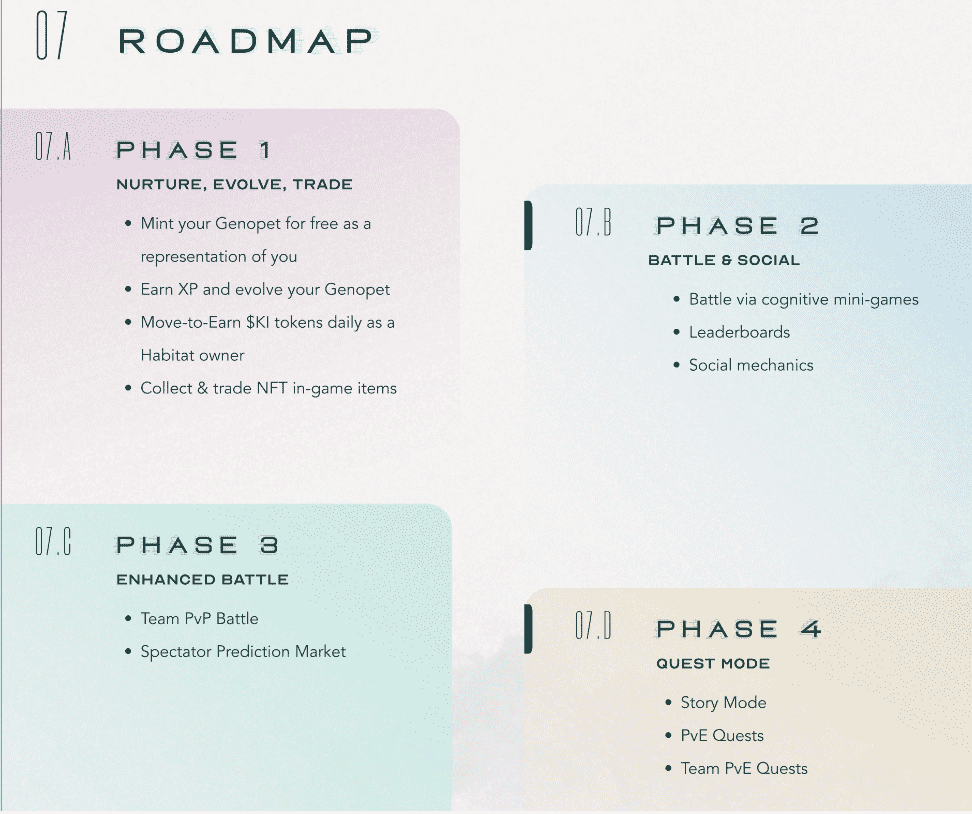 Should I Invest In Genopets?
Genopets has provided various earning options, making it a pleasant platform for gamers and NFT enthusiasts. Time will tell if Genopets can deliver all it has promised on its roadmap. But according to its present performance, Genopets can be a promising project in the world of NFT gaming. The investment decision is yours, but Cryptologi.st is here to help you find out about the top projects as detailed as possible. To have a tour of the top 1500 crypto projects, you know where to check. Yes, Cryptologi.st new section!
How do you rate this post?