Fuse Coin: Is It A Safe Investment In 2022?
#blockchain
#cryptocurrency
#investment
#token
#smart-contract
#defi
#decentralized
#fuse
tl;dr
Expanding its function in so many fields, blockchain technology and its networks shape the future of money and offer fast and cheap payment solutions to boost crypto adoption. One of these solutions comes from the heart of the Fuse Network, a part of the blockchain built upon the Ethereum blockchain to tackle the lack of simple payment methods. In this article, we will learn what Fuse coin is, why we need it, how it works, and whether it's a safe investment in 2022.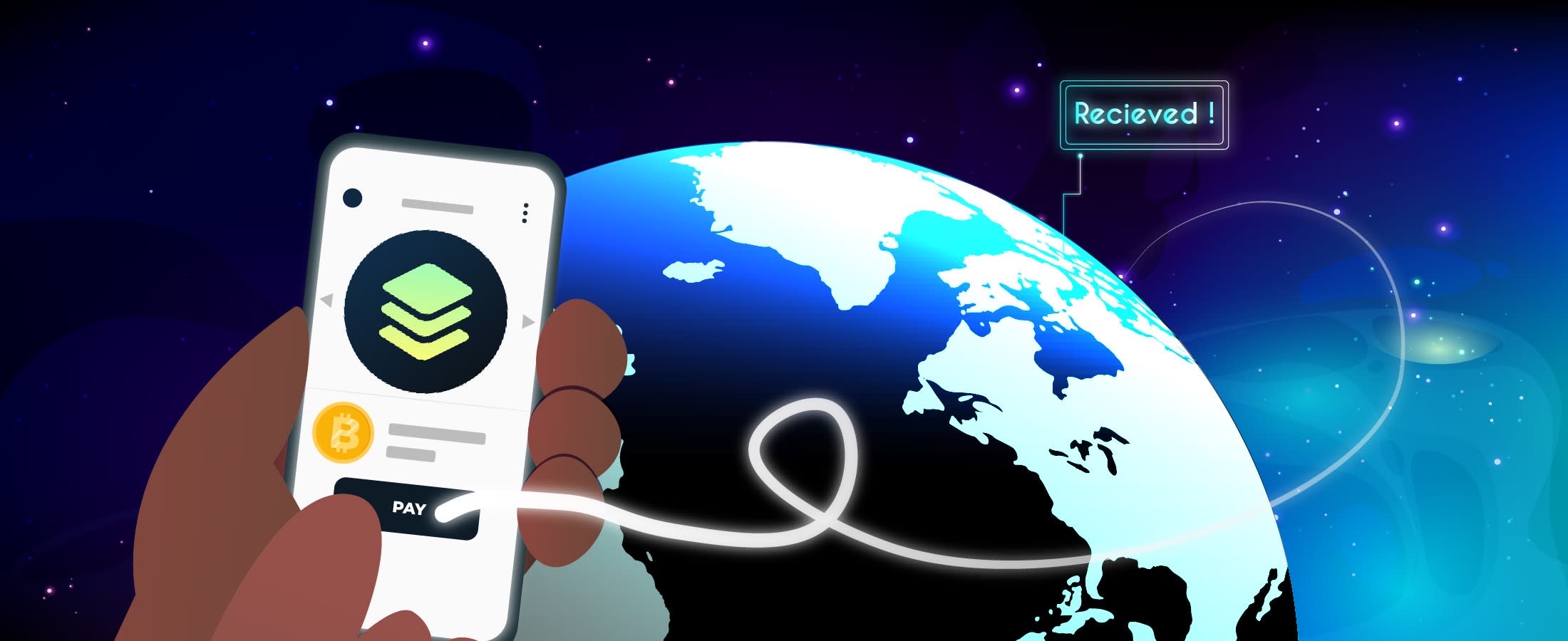 How do you rate this post?
Fuse Coin: The Basics
Fuse Coin (or Fuse Network) is a Decentralised Finance (DeFi) project launched in 2019 by Mark Smargon built upon an Ethereum-compatible Proof of Stake blockchain. See how Proof of Stake solves various problems of centralisation. Entering the world of blockchain, Fuse simplifies daily payment activities without the involvement of a third party and offers fast and low-cost payment solutions. Its mission is to bring the power of mobile payments to communities around the world. The native token of the Fuse, known as FUSE, is the 777th largest cryptocurrency by market cap and is used for paying network fees, voting, staking and delegation. More details and tokenomics data are waiting for you in the following paragraphs.
Why Do We Need The Fuse Coin?
Before delving deeper into the Fuse, first, let's find out why this network came into play! The lack of simple payment solutions is a big issue for individuals, businesses or organisations. If you wish to transfer money, you'll find several mobile applications that lack access to fast and cheap payment methods. Offering affordable mobile payments, Fuse Coin Network has provided businesses and communities with an opportunity to build customised mobile payment solutions (digital tokens and wallets) and embrace DeFi services at a very low cost in terms of money and time.
How Does Fuse Work?
Fuse Network creates a bridge between daily payments and blockchain by leveraging a DeFi infrastructure and using a delegated proof of stake (DPoS) consensus model to validate transactions. With Fuse Network, users would be able to easily build their own DApps to digitise their financial transaction processes and create a platform for entrepreneurs and allow them to turn their communities into valuable economies. Fuse Studio, Fuse Cash, FuseSwap, Fuse Dollar, and Fuse Chain are the main ingredients of the Fuse ecosystem. Scroll down to learn all about them.
Fuse Studio
The Fuse Studio is a Decentralized Application (dApp) and smart contract platform intended for entrepreneurs. Fuse Studio runs on both Ethereum and Fuse Network. With Fuse Studio, all the users can launch and operate their own communities through the help of smart contracts.
Fuse Cash
Fuse Cash is a mobile wallet that allows users to send, receive or store crypto assets. It is similar to another mobile wallet like Apple Pay, but instead of traditional currencies, you go with your cryptocurrencies. It is also non-custodial, so users can feel assured that they do not have to provide their private keys to use it and even more, unlike other crypto wallets, you don't need to pay a network fee.
FuseSwap
FuseSwap is the first native AMM-based decentralised exchange on Fuse that provides fast transactions and low fees. The average block time on Fuse is 5 seconds, and an average transaction costs less than 1 cent to execute.
Fuse Dollar
Fuse Dollar (fUSD) is a US Dollar-pegged stablecoin minted on the Fuse Coin blockchain. It was created to streamline the daily usage of cryptocurrencies and DeFi for all users.
Fuse Chain
Fuse Chain is a side chain on the Ethereum network where transactions take place. The FUSE token is minted on the Ethereum network, and then it is moved to the Fuse Network with the help of the bridge.
Fuse Token (FUSE)
FUSE, an ERC-20 token, is the native token of the Fuse Network. Let's elaborate on its tokenomics and token utility.
Fuse Token (FUSE) Utility
FUSE is required to pay the network fee to approve transactions.
Users can stake their FUSE coins and become validators if they hold at least 100K FUSE tokens.
With FUSE, the token holders will be able to participate in governance activities (network upgrade/ any governance changes). The more tokens a user is holding, the greater their voting power.
Users holding less than 100k can delegate their FUSE tokens to a validator and earn rewards.
Fuse Token (FUSE) Tokenomics
According to CoinMarketCap, FUSE is the 777th largest cryptocurrency by market cap globally. At the time of writing this post, on Mar 17, 2022, the current price of FUSE is in the range of $0.32. Its live market cap is 17,951,206 USD, and it has a circulating supply of 55,045,523 FUSE coins. Integrating with the SUSHI DeFi Protocol, Fuse Network hit an All-Time-High of $2.14 on Jan 19, 2022, and touched its All-time low on July 21, 2021, when FUSE was tarded at $0.04.
Fuse Coin's Development Team
Fuse Coin is formed by Mark Smargon, the VP and Co-Founder of Colu, who has a long history in crypto and blockchain. The rest of the Fuse team consists of 13 core members working in Tel Aviv and remotely from all over the world. Leon Prouger is the Fuse Tech Lead who has been in the industry since 2012. You can easily find more details about the Fuse team members from their social media on Twitter, Medium, Discord, and their official website Fuse.io.
Fuse Coin: The Road Ahead
2021 was a crazy ride for all crypto projects and an exciting year for the Fuse Coin. So far, delivering most of the services promised in its roadmap, Fuse Network has shown high-quality performance. It has surpassed a $200 million market cap and entered into the top 300 crypto assets globally, according to Coingecko, and reached 23 million network transactions to date. But the mission doesn't end here, and in 2022, the Fuse Coin will emphasise real-world applications for payments, mobile adoption and e-commerce. Additionally, bridging and on-ramping, mobile upgrades, more efficient FuseX stablecoin, creating a decentralised app store, raising the platform's scalability are other main areas of their focus in 2022.
Fuse Coin Price Prediction
By covering all the details about FUSE, you may ask yourself whether FUSE is a good investment option in 2022 and how high it can go in future? Partnered with the SUSHI Protocol, the price of Fuse Coin has skyrocketed, hitting an All-Time High of $2.14 on Jan 19, 2022. The coin can reach an average price of $1.36 this year, rising to $2.07 next year. The market is somehow bearish at the time of writing, so you will need to do your own research and keep in mind that we are not financial advisors.
Concluding Points
Investing in crypto projects is a long-term goal, and numerous factors should be considered to make a confident decision. The more details and information you know about the project, the more confident you will be upon investing. Having provided various educational posts and unique analyses of the top 1500 crypto projects and hot topics, Cryptologi.st is one of the best sources to gain valuable info and details about any blockchain project. Introduce us to your crypto lover friends!
How do you rate this post?