Flamingo Finance: DeFi with Neo Blockchain
#blockchain
#cryptocurrency
#decentralized
#defi
#dex
#investment
#smart-contract
#token
tl;dr
In the past few years, Decentralised Finance (DeFi) has managed to bring a sweeping change in the financial world. Blockchain and cryptocurrency are rapidly growing, and DeFi projects have become eye-catching. Flamingo Finance is one of the DiFi projects based on Neo blockchain, which combines various useful tools typical of decentralised finance solutions. It is designed to provide users with an easy way to buy/ sell crypto, invest and earn revenue directly on the blockchain. Keep reading to learn more about Flamingo Finance, the FLM token, and find out whether Flamingo is a good investment or not.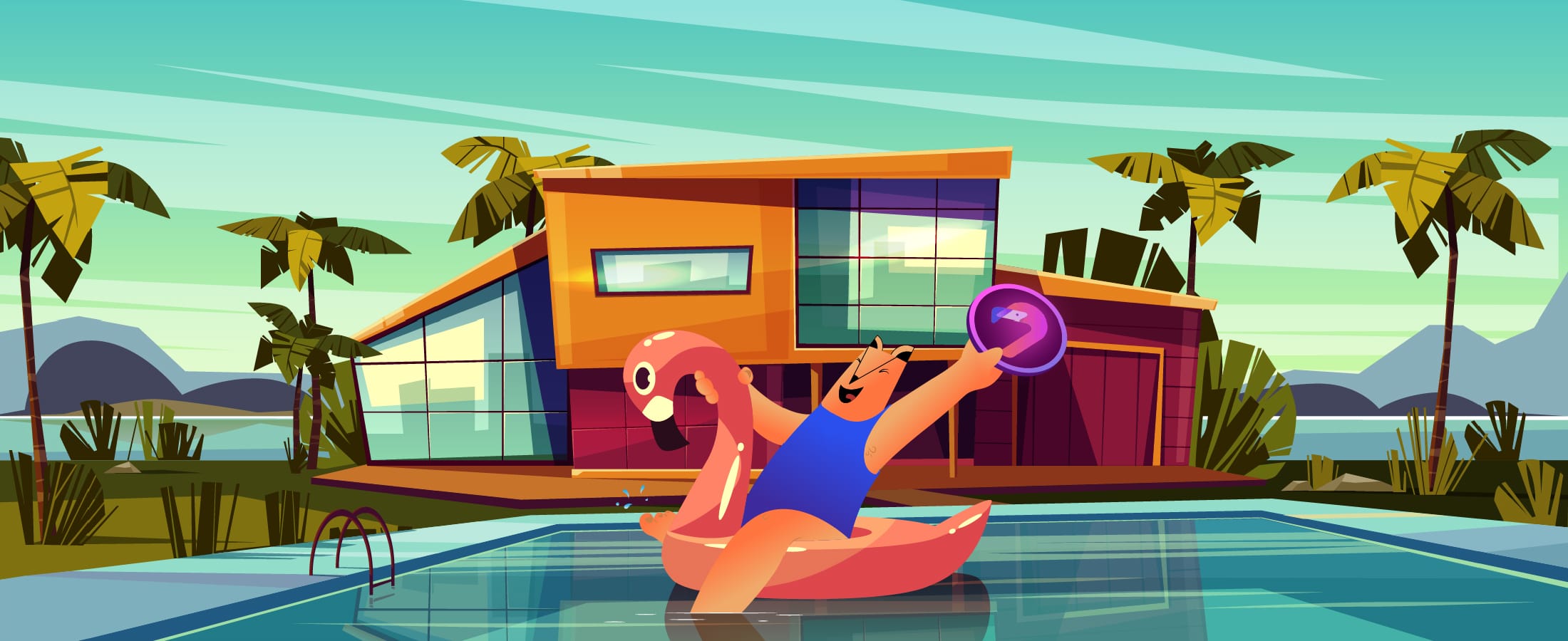 How do you rate this post?
What is Flamingo Finance?
Flamingo Finance, a full-stack decentralised finance protocol, is built on the Neo blockchain and brings DeFi to it. It aids users to convert tokens, be a liquidity provider and earn yield. The primary token of Flamingo Finance is FLM. It ranks #438 in the cryptocurrency ecosystem with a price of $0.25 on April 3, 2022.
How Does Flamingo Finance Work?
With Flamingo Finance, all users provide liquidity (also known as staking) and earn yield by collecting fees, and they can mint FLM as a reward.
In simple words, Flamingo Finance makes it easy to buy/sell crypto, invest and earn revenue directly on the blockchain.
Flamingo's Main Components
Flamingo Finance consists of five main components: swap, wrapper, vault, perp and decentralised autonomous organisation (DAO). Keep reading to learn about each of them.
Flamingo Finance's Swap
Flamingo's Swap is an on-chain automated market maker powered exchange that interacts with wrapped tokens on the parent blockchain to provide a liquidity pool allowing instant swapping between different crypto assets.
Flamingo Finance's Wrapper
Wrap and Unwrap is a cross-chain asset gateway for the Bitcoin, Ethereum, Neo, BNB Chain, and Ontology Network blockchains enabling the trading of digital assets between different blockchains.
Flamingo Finance's Vault
Vault is a One-Stop Asset Manager used for asset staking and collateralised stablecoin issuance.
Flamingo Finance's Perp
Perp is an AMM-based perpetual contract trading platform for virtually any underlying assets with infinite liquidity.
Flamingo Finance's DAO
DAO stands for Decentralised Autonomous Organisation. It lets the community shape the protocol's future and assures that the Flamingo ecosystem will continue to develop in a decentralised, democratic, and community-driven way.
Flamingo Finance's Features
The main difference between Flamingo Finance and other DeFi protocols is that Flamingo Finance is a full-stack decentralised finance protocol built on the Neo blockchain. However, most of the other DeFi protocols are on the Ethereum blockchain. The main advantage of Flamingo is that it combines all the DeFi tools required by blockchain investors into a complete suite of solutions. Keep reading for more features of Flamingo.
Interoperable DeFi
Flamingo Finance is an interoperable full-stack DeFi protocol on Neo blockchain, which provides frictionless access to crypto assets on Neo, Ethereum, Ontology, COSMOS SDK-based Networks and more.
Fair Launch
The project sells tokens to every participant fairly, and all the FLM tokens are 100% distributed based on participation.
Capital Efficiency
To gain your maximum capital, Flamingo Finance provides Harvest Swap and Perp transaction fee, FLM, and credit allowance seamlessly.
What Is FLM Token?
FLM is set to become a key Neo-based asset which will comprise fees, collaterals and governance functions. FLM token enables people to participate in the Flamingo DAO and is 100% distributed to participants based on participation.
FLM Financial Analysis
FLM is the governance token of Flamingo and will be 100% distributed to the community based on participation. On Apr 3, 2022, the current price of FLM token is about $0.28 (79.95% below the all-time high) with a circulating supply of 330 Million FLM and a total supply of 332 Million FLM tokens with the rank of #478. According to Coingecko, the FLM token was tarded at its highest price of $1.59 on Sep 28, 2020. The FLM price fell to an all-time low at $0.12 on Jan 04, 2021. Having been descending in over a year, the FLM's price jumped nearly 33% through last month. Discover FLM tokenomics details here.
Price Prediction For FLM Token in 2022
Flamingo has shown very strong potential and performance lately, and this could be considered a good opportunity to dig right in and invest. The data from Prediction.net, based on the recent performance of FLM, indicates that the FLM token could hit the level of $0.31 by the end of 2022. It can also be traded at $0.45 with an average price of $0.38 throughout 2023.
Where To Buy FLM Token?
You can purchase FLM tokens in exchanges, including eTorox, Binance, Hotbit, and OKK.
Is Flamingo Finance a Good Investment?
With the rise of blockchain and DeFi protocols, projects such as Flamingo Finance, which come with multiple DeFi use-cases, are rapidly expanding in the market. From lending to insurance and asset management, the potential of Flamingo Finance is boundless, and it's safe to say that it will continue to develop. However, remember that the market is unpredictable, and you should do your own research.
Flamingo Finance is a multi-functional Decentralised Finance (DeFi) platform on Neo blockchain with a high potential to expand. However, similar to any investment, there are risks, and market participants should take heed before jumping into Flamingo Finance. DeFi protocols rely on smart contracts, which may have vulnerabilities that scammers can exploit. By and large, the more you know about every detail of crypto projects like Flamingo, the more you can invest confidently. Cryptologi.st with educational posts, top news, and coin analysis will help you learn about crypto projects.
How do you rate this post?