FEG Token: Feed Every Gorilla With DeFi!
tl;dr
Make your voice heard and simultaneously earn passive income! Reshape financial opportunities, put an end to all the CeFi platforms, bring together DeFi, keep your money on track and be the change you want to see in the crypto community! Achieve financial freedom with Feed Every Gorilla (FEG), which intends to expand its presence in the crypto space by launching impressive products. This article is a review to help you know if is it worth investing in FEGtoken and inspect the token's long-term sustainability.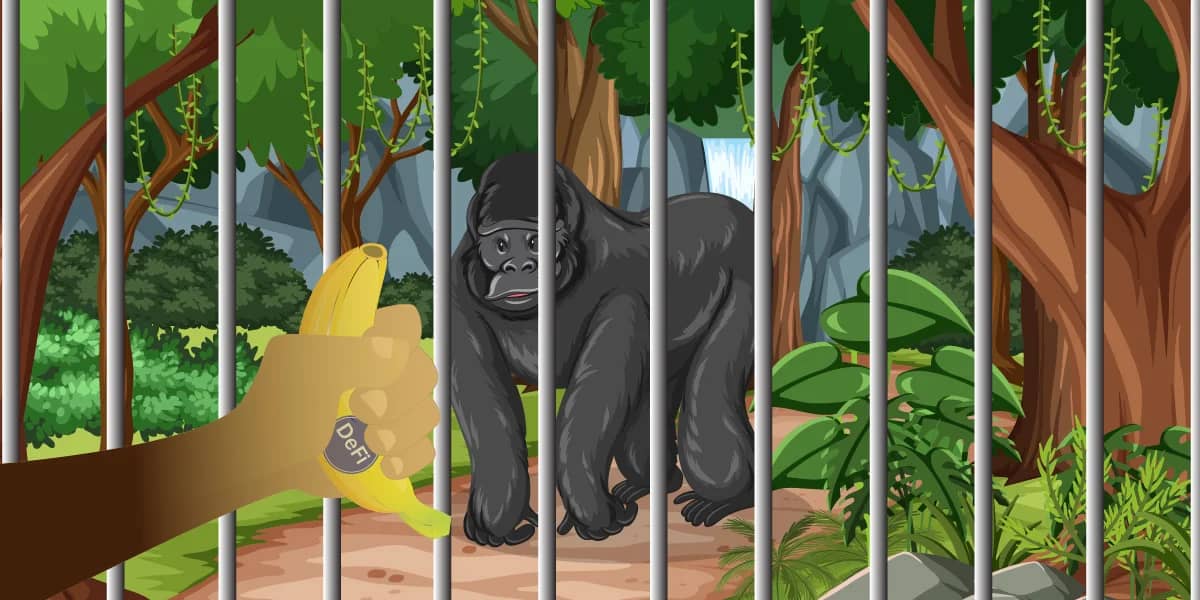 How do you rate this post?
An Introduction To Feg Token
FEG token (Feed Evry Gorilla) is a hyper-deflationary Decentralised Finance (DeFi) token. It provides jaw-dropping services from investing to earning passive income or even creating your own security token. It operates on the Ethereum blockchain and Binance Smart Chain and is driven by its native token, FEG, and there is no owner for the project. The current market cap ranking for FEG token is #697, with a circulating supply of 42 Quadrillion FEG coins and a total supply of 100 Quadrillion.
What Is FEGex In The FEG Token Ecosystem?
At the heart of the FEG Token ecosystem is FEGex, a multi-chain DEX that allows users to buy and sell FEG tokens and includes trading, wrapping, staking and lending from a single interface across five different chains and so much more. In the near future, FEG plans to add more blockchains, including AVAX, MATIC, and FTM. Also, FEGex supports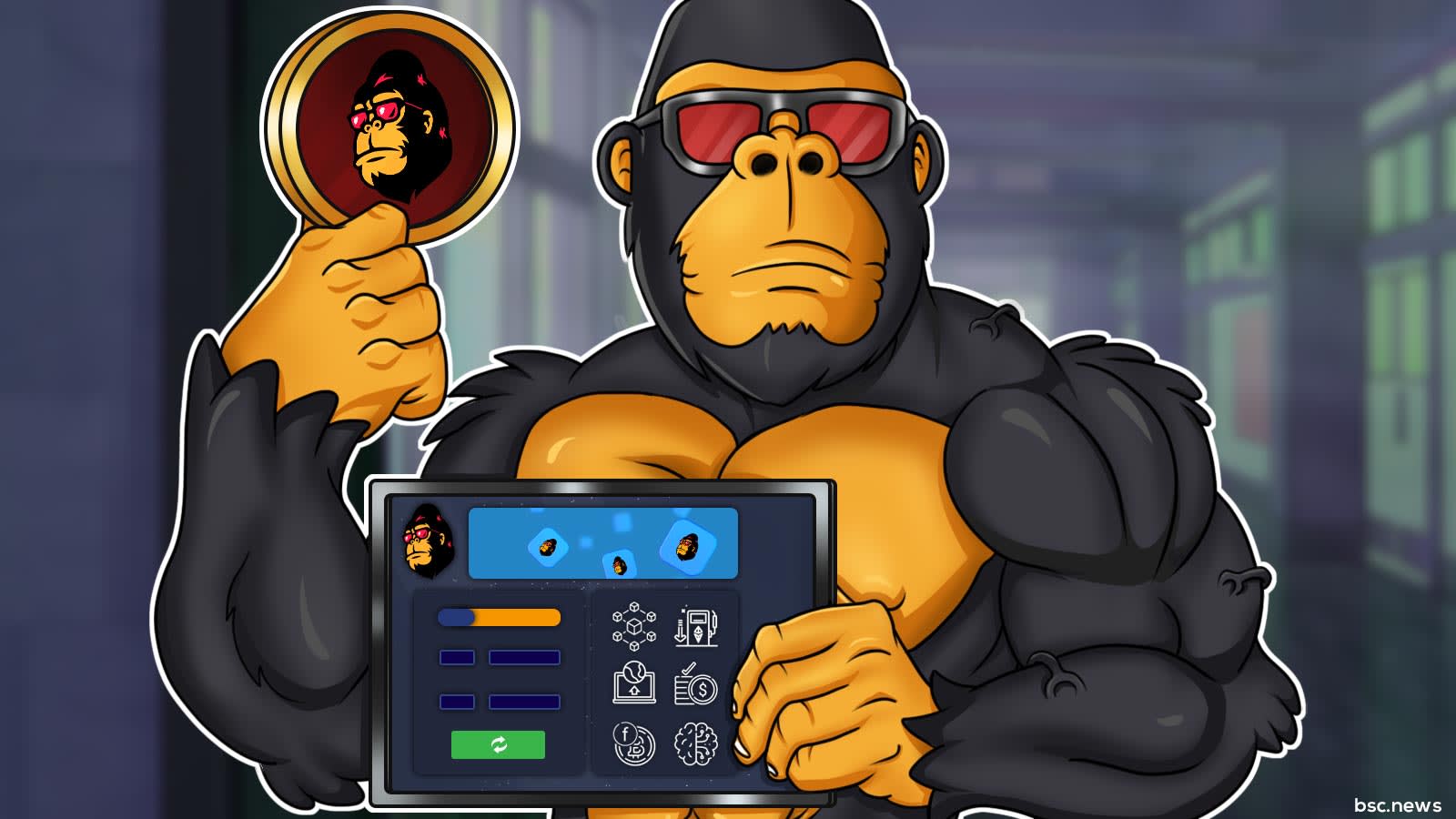 How Does FEG Token Rewarding System Work?
FEG Token ecosystem comprises a rewarding system, including FWrapping, Staking and GASrebate.
What Is FWrapping In FEG Token Platform?
FWrapping allows you to wrap any crypto you have in your wallet and earn 1% of that wrapped currency every time someone else wraps the same currency.
How Is Staking FEG Token?
Staking is one of the ways to benefit from the FEG ecosystem. All the users can stake FEG tokens to start earning several tokens in return. FEG token stakers earn a share of 0.12%-0.15% of all sell volume on FEGex.
What Is GASrebate In The FEG Token Platform?
GASrebate is a rewarding system that rewards traders for using FEGex. According to the FEG token whitepaper, the buyer or seller will receive 1/8th of the total BNBback or ETHback pool at the time of their purchase, depending on the respective chain they're on.
What Is SmartDeFi In The FEG Token Ecosystem?
SmartDeFi is a token template for a new generation of DeFi projects and one of the essential innovations of the FEG token. It autonomously provides the functionality of a complete financial system within a single smart contract. In simple words, SmartDeFi rewrites DeFi to make it more secure and efficient. With the help of the SmartDeFi deployer, everyone can create their very own SmartDeFi token in minutes and contain the exchange, lending protocol, and asset-backed store of value inside the smart contract, creating a safer and more reliable token.
FEG Token Unique Features
FEG is a hyper-deflationary token with a 2% tax on every transaction, sending a 1% split between holders of FEG and 1% to the burn wallet. It's a governance token of FEGex, and you can earn more FEG tokens just by holding FEG in your wallet because a portion of every FEG token transaction is immediately and automatically reflected back to all FEG token holders.
FEG Token Tokenomics
Today, on Jun 14, 2022, the FEG token's price is $0.000000000352 with a 24-hour trading volume of $214,963. It has a circulating supply of 42 Quadrillion FEG coins, a total supply of 100 Quadrillion, and the rank of #699 of the cryptocurrencies by market cap. The current price is %99 lower than its all-time high when each FEG token was traded at $0.000000038308 on May 21, 2021. Thank God if you hadn't invested in FEG back then! Since you would lose all your money if you invested in the FEG token last year! The token's price is more than %96 down over the last year, and its liquidity score is only 15%, which is too low and makes the token hard to sell during a bear market!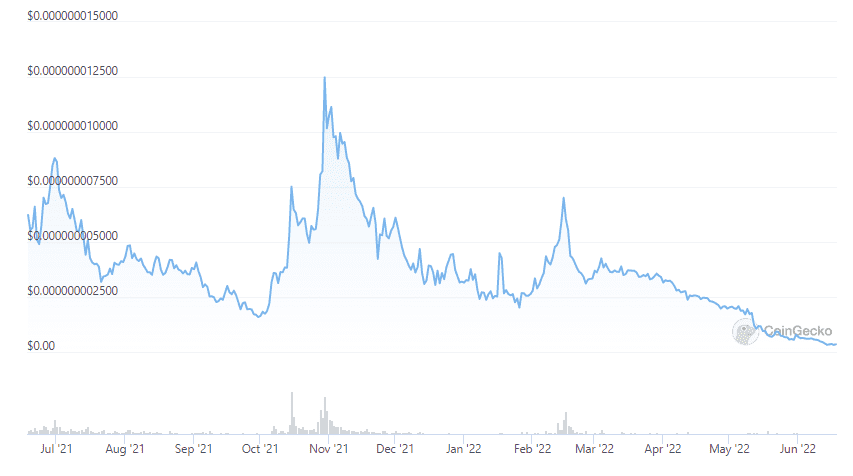 Disclaimer: Don't take this article as financial advice. You need to DYOR (Do Your Own Research) before investment.
FEG Token Price Prediction For 2022-2027
We know that at no time can we predict the exact price of anything, and cryptocurrencies are no exception! However, based on the recent activities of the project and technical data, some experts believe that the FEG token will be traded in the range of 0.00000 and will be remained unchanged by the end of 2026, and FEG token price may cross $0.00000001 if the market sees a good bull run in 2027.
Should I Invest In FEG Token?
FEG token is a multi-chain cryptocurrency deployed on Ethereum and Binance Smart Chain, and no main owner is recorded for this token. The development team's goal is to educate and teach all generations about the benefits of crypto. However, financially speaking, they have performed dreadfully poor over the last year. In terms of popularity, over the past six months, the FEG token's popularity has increased by 23% on Twitter, 8% on Reddit, and 2% on Telegram, which are not promising numbers. In addition, low liquidity scores and the lack of a strong roadmap make the projects risky! However, the social media growth may indicate that people hope the FEG token platform will recover in the coming years.
Conclusion
By reading this article, now you have a clear picture of the FEG token and how it works. There is no secret that the crypto market has been highly volatile lately, and as mentioned earlier, we are not financial advisors, and you need to do your own research. Remember that hardly ever come crypto projects without risk, and all you need to do is educate yourself. Here at Cryptologi.st, we aid you in using our free screener tool and watchlist to make more confident investment decisions.
How do you rate this post?