Everipedia: An Online Encyclopedia On Blockchain
tl;dr
There have been times that we've all doubted the truth of information provided in websites or references. Everipedia has addressed this issue in its platform! Everipedia, the Wikipedia competitor, is the next generation encyclopedia rebuilt for the modern age. This decentralised knowledge base and DeFi platform includes a prediction market, money market, and synthetic asset system. The IQ token powers all applications and is used for the system's governance. Currently, in this bear market, Everipedia was among tokens with positive yields. The annual ROI of this token is currently 25%.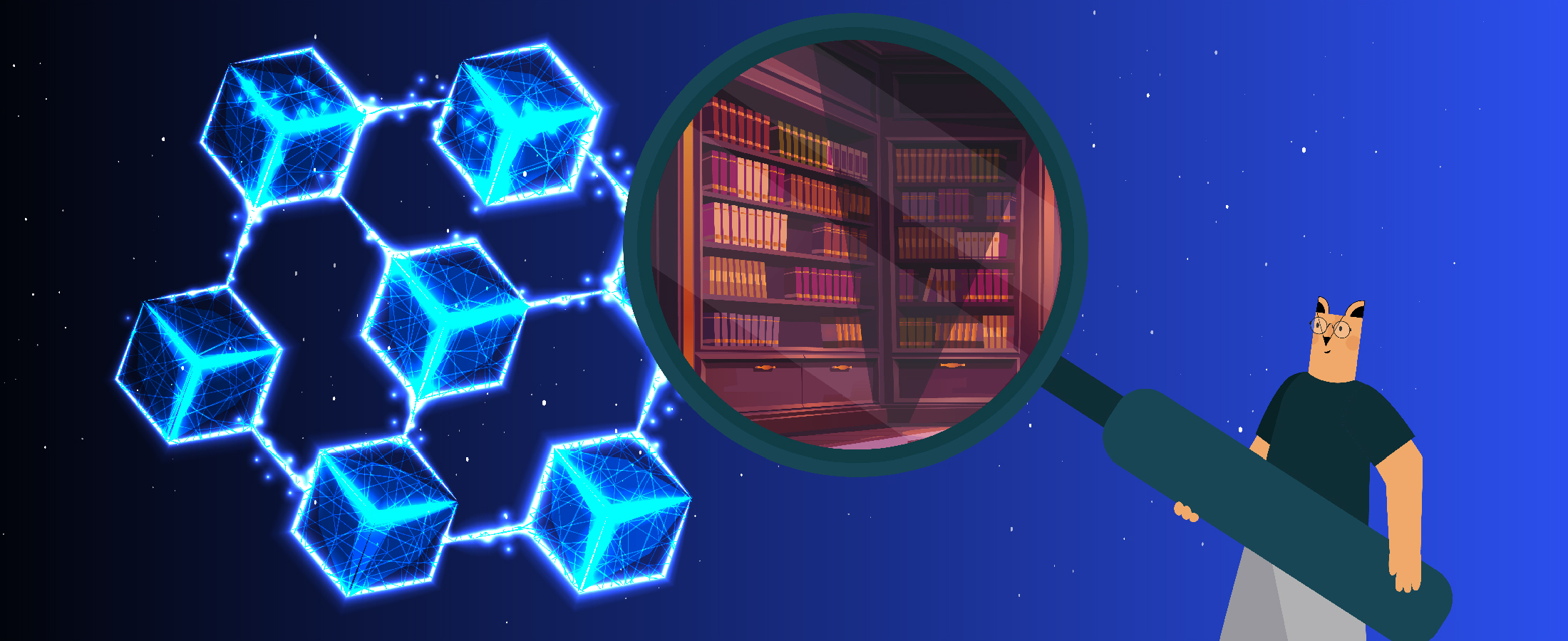 How do you rate this post?
Everipedia in a Nutshell
The use of emerging blockchain technology has enabled the creation of an incentivised peer-to-peer network for submitting, curating, and managing an encyclopedia article database. Everipedia Network (EPN) is a decentralised encyclopedia database controlled by token holders. Simply put, the token holders can approve or reject changes, implement encyclopedia-wide regulations, and purchase and sell services for tokens on the network. It also implies that the tokens play an essential role in the network's consensus procedure for finalising data entry. To learn Consensus Mechanisms from A to Z, check here.
The Road Everipedia Has Paved
Everipedia is a prediction platform created as an alternative to Wikipedia. Actually, Everipedia is similar to Wikipedia, but it is based on the blockchain. The website everipedia.org was first published in 2014. Later, it entered the cryptocurrency market by creating its own IQ token. Initially, the project was built on the Ethereum blockchain. In December 2020, the team moved to EOS. In the Everipedia platform, everybody who has an IQ token is a shareholder in the Everipedia Network. Users vote with their IQ tokens to choose the new articles and edit them to add to the knowledge base.
How Does The Everipedia Network Benefit Users?
The Everipedia Network transforms the non-profit information industry into a knowledge economy, allowing commercial incentives to create knowledge content. The Everipedia network will enable users to connect to the world's largest wiki database directly from any website. According to Everipedia, in the near future, even non-programmers will be able to develop sites that use the Everipedia Network with just a WordPress template.
How Do Participants Earn Tokens?
Participants in the network gain tokens for submitting and curating material to the database. Then they can vote on protocol upgrades and new submissions or modifications to the article database. Businesses, websites, or individuals can create their own user interface to engage with the network or a part of the network. Doing so will enable websites and applications to collaborate on a synchronised database of human knowledge, referred to as a 'greater wiki', and all network members and applications constantly update it.
Everidpedia's Three Modules
Everipedia offers a three-module system, including token, governance, and content submission modules. These elements work together to form a long-term, decentralised, irreversible, and rewarded network of editors that produce high-quality, well-cited encyclopedia articles. Everipedia's value lies in providing credible information and the fact that its database is well-organized, historically recorded, and community-maintained. The token's use and value are derived from its utility and stake in the overall network.
What Is Everipedia's Vision?
Everipedia's mission is to bring blockchain knowledge to the world and enter knowledge to the blockchain, assist in verifying facts in an age of misinformation and enable a new class of blockchain use cases. It is already the world's largest English encyclopedia by content, with over 6 million articles. Everipedia is ad-free and open to the public under the Creative Commons licenses.
Everipedia (IQ) Financial Analysis
IQ's Return On Investment (ROI) over the past year is 23%, which means that if you invested $100 in IQ a year ago, now you would have $125; its short term ROI is also positive. IQ has a liquidity score of -41%, and it holds the 431st rank in market capitalisation on March 2, 2022. According to the social media indicators, this token does not seem to have an active community as its Twitter account followers increased only 3% over the last six months. At the same time frame, its Telegram channel growth rate and the Reddit users increased by 21% and 9%, respectively.
IQ Token Price Trend
In 2018, Everipedia made its most significant breakthrough ever. It struck a partnership deal with Galaxy Digital, which was part of the decentralised finance ecosystem that was just starting in those years. Everipedia has received $30 million in investment due to a partnership with Galaxy Digital. On the Everipedia platform, there are already 50 thousand active users. Everipedia (IQ) coin's placement on the Binance cryptocurrency platform was another plus. It is traded on several top cryptocurrency exchanges. The price of IQ coin is currently less than $0.01 since the start of 2022.
Final Points
There are several factors to consider before investing in any crypto project. By streamlining the process of comparing thousands of coins, we at Cryptologi.st make it easier for you to make confident financial judgments. We provide you with the most up-to-date coin reviews and news at your fingertips!
How do you rate this post?