Ethereum Testnet Merge: Put An End To PoW Mechanism!
#news
#pow
#smart-contract
#pos
#blockchain
#eth
tl;dr
These days, in every public and private crypto gathering, the merge of the Ethereum blockchain is a hot topic. But what is the point of the Ethereum Testnet merge? Although Ethereum is one of the most popular blockchains, it does suffer from several shortcomings. The present Ethereum Mainnet (PoW) will merge with the Beacon Chain (PoS), but what will be the result? Keep reading to find out.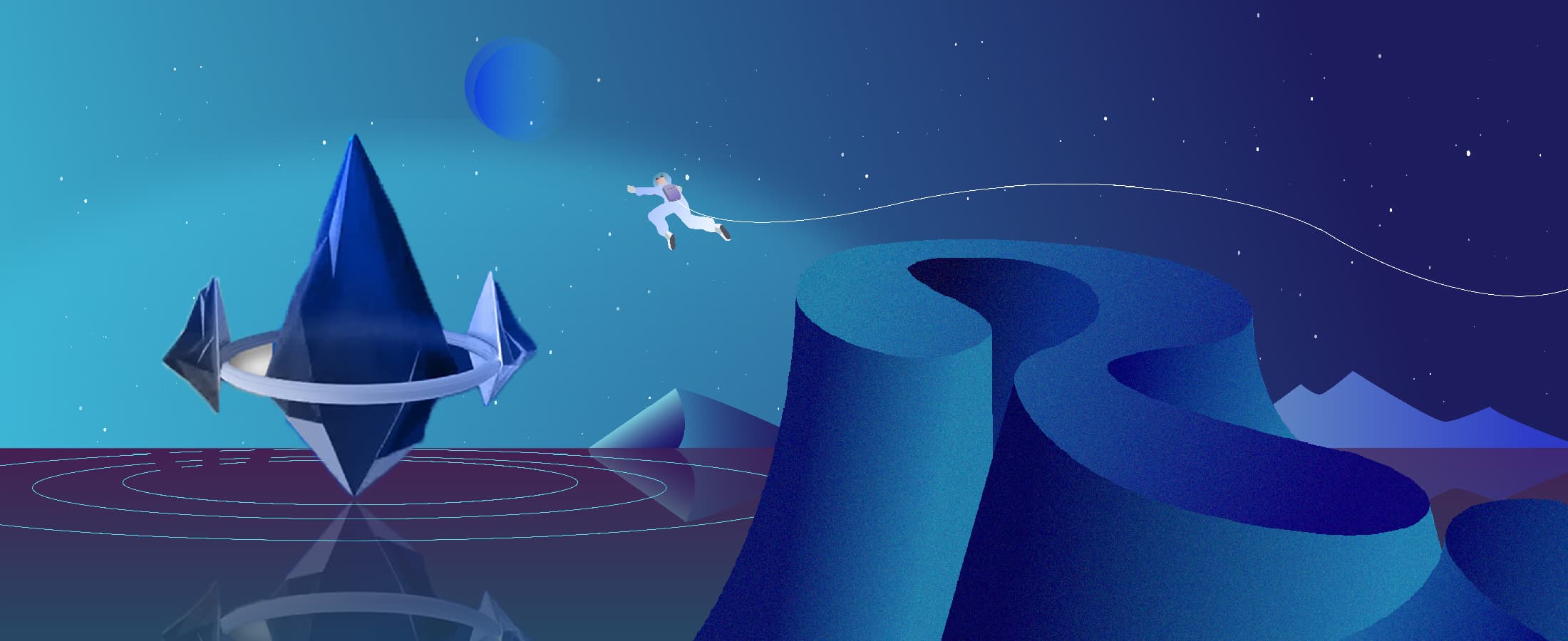 How do you rate this post?
What Is Ethereum Testnet?
The initial consensus mechanism for the Ethereum blockchain was PoW, and currently, the Ethereum blockchain is transitioning to Proof-of-Stake (PoS) consensus with the merge network upgrade. Ethereum blockchain consists of several tenets, including Kovan, Ropsten, Goerli, Sepolia, and Ethereum Testnet that will remain after its merge is Sepolia, Goerli and Ropsten!
What Is Ethereum Testnet: Sepolia?
Sepolia is the latest version of the Ethereum Testnet that works based on the Proof of Work model. On April 16, 2022, core Ethereum developer Tim Beiko announced that "if you are using the network, we recommend moving to either Sepolia or Goerli, both of which are expected to be maintained post-merge. Neither Rinkeby nor Ropsten will be shut down overnight, but they will be deprecated". However, the date of this Ethereum testnet (Sepolia) merge has not yet been determined.
Ethereum Testnet Merge: Ropsten
On Jun 8, 2022, Ethereum Network announced that EthereumTestnet Ropsten's merge was completed. With this great success on Repsten testnet merge, which is a significant milestone in its roadmap towards Proof-of-Stake, they will deploy the chain merge on two more public Ethereum Testnet, including Sepolia and Goerli.
Is Ethereum Testnet Beacon Chain Launched?
We know that the Ethereum Testnet merge is a long-awaited milestone in Ethereum's journey. Recently, Ethereum has taken significant steps towards migrating the blockchain from Proof-of-Work to Proof-of-Stake, and the Ethereum Testnet Sepolia is the next in line after Ropsten to undergo a merge trial. As a result, we will see a drastic improvement in the Ethereum ecosystem's scalability, sustainability, and security and a massive decrease in the energy consumption of Ethereum by 99.9%. Today, on Jun 21, 2022, Sepolia Beacon Chain has been set to be launched, and following this news, Ethereum's price has seen a slight 3.53% upswing over the past 24 hours and now is being traded at $1,126. Keep an eye on Cryptologi.st to read the latest news and analyses on the top 1500 crypto projects!
How do you rate this post?