Enzyme Coin Overview and MLN Price Prediction
tl;dr
Enzyme is a DeFi platform that makes asset management an easy task for anyone without a degree in financial analysis. It aims to provide trading and management services to a broad range of users and make it an easy and hassle-free experience for users. Enzyme coin is what makes it all possible, so keep reading to find out about MLN price prediction and decide if it should have a place in your portfolio!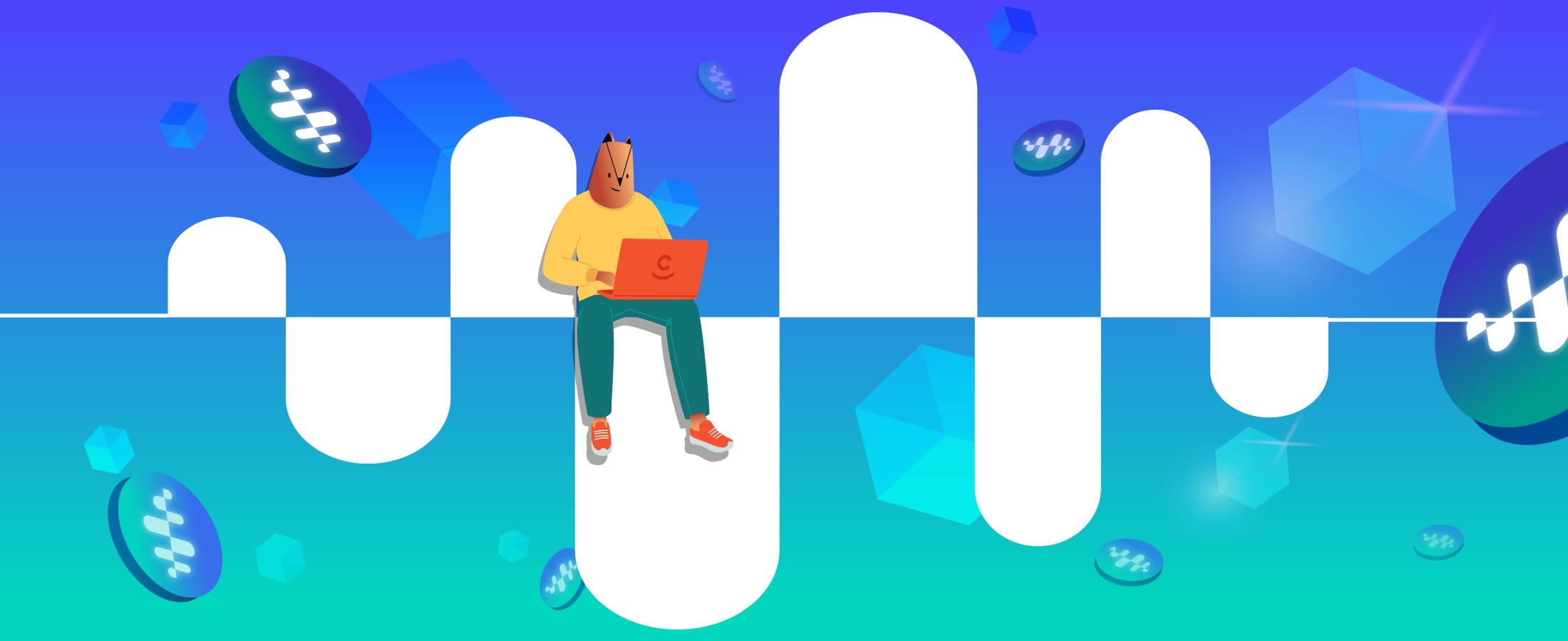 How do you rate this post?
What Is Enzyme Coin?
Previously known as Melon Protocol, Enzyme finance is a DeFi platform that aims to make asset management easy and decentralised. Enzyme finance and its MLN token are built on Ethereum, and its smart contract computations are handled by the Ethereum blockchain. Enzyme's goal is to make asset management - which was previously done by financial professionals - easy to perform and accessible to a broader range of users. It does so through utilising the Enzyme coin.
How Does Enzyme Coin Work?
Enzyme's web app allows users to find portfolios and funds of other users and invest in them or create portfolios for themselves and others to invest in. The operations on this dApp are run with Enzyme coin. Enzyme Finance protocol consists of two main layers: The Fund Layer and The Infrastructure Layer.
Enzyme Coin Fund Layer
In the Enzyme coin Fund layer, the users can launch and control the funds that other users can find and invest in. Every fund created by users has two portions:
The Hub: the core part of this layer, the Hub is responsible for providing all the necessary tools to set up and track the assets of a fund.
The Spokes: this layer uses smart contracts to define the components of a fund that is created by every fund manager. The Spokes provide specific services to the fund. Two examples of these services are Shares, a fund ownership tracker, and Vault, which is used for storing tokens on behalf of funds.
Enzyme Coin Infrastructure Layer
This layer is controlled by Enzyme's DAO, known as the Melon Council. Some of the functions of the infrastructure layer are:
Price Source: provides information regarding actions within the funds.
Adapter Contract: links assets to price feeds for trading.
Enzyme Coin Financial Analysis
At the time of writing this post on Sep 19, 2022, the Enzyme coin is traded at $20.6. It is 92.1% lower than its all-time high of $258 on Jan 4, 2018, and 1044.5% higher than its all-time low of $1.79 on Mar 13, 2020. Enzyme coin has had an ROI of -83% this year, meaning if you had invested $100 in MLN a year ago, you would have lost $83 and left with $17! It's also notable that Enzyme coin has underperformed compared to other projects in similar categories, which had 21,272% growth throughout this year.
Enzyme Coin Tokenomics
Enzyme coin has a market cap of $32 million and ranks #518 in the market cap rankings. It has a maximum supply of 2,070,256; out of this amount, 1,453,963 MLN tokens are in circulation (70%). MLN token's liquidity score is 38%, meaning it might be challenging to trade this token during a bear market. Enzyme coin's trading volume for the past 24 hours has been $8 million.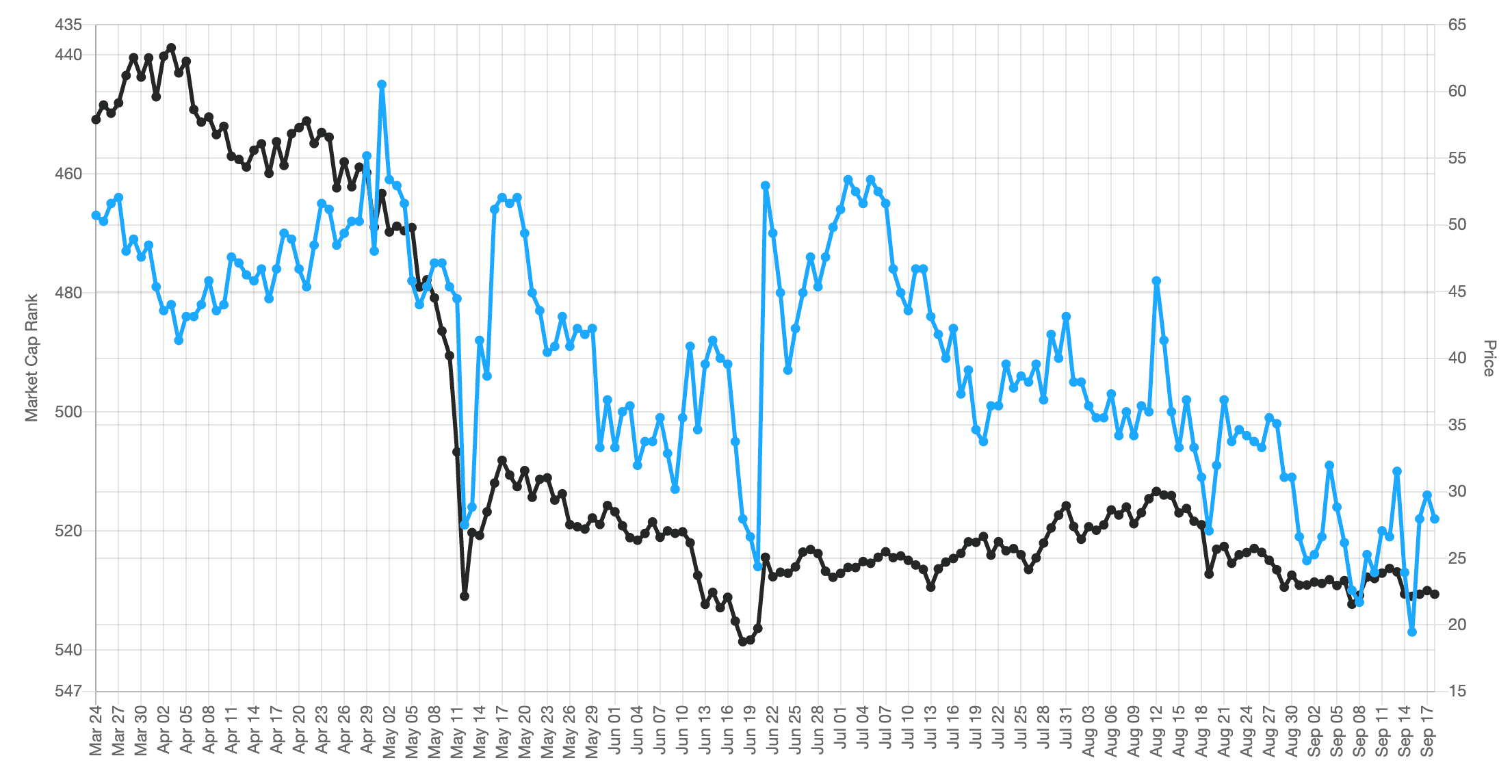 Disclaimer: Don't take this article as financial advice. You need to DYOR (Do Your Own Research) before investment.
Enzyme Coin Price Prediction
The crypto market is famous for being a hyper-volatile market, and with a new announcement from a government or a project, token prices can pump or crash instantly. There are technical prediction websites like priceprediction.net that use algorithms and calculations to estimate the price of a token for the coming years. Let's dive into Enzyme coin price prediction with a little help from these tools.
Enzyme Coin Price Prediction For 2022
The average price of Enzyme Coin throughout this year is predicted to be $26.06. The maximum price of MLN tokens could be as high as $27.97.
Enzyme Coin Price Prediction For 2023
The average price of Enzyme coins throughout 2023 would reach $37.5. MLN token's price could be $36.45 at a minimum and $43.66 at a maximum.
Enzyme Coin Price Prediction For 2024
The maximum price of each Enzyme coin could be $63.37, which can fall to a minimum of $51.55. The average price of the MLN token is estimated to be $53.43.
Enzyme Coin Price Prediction For 2025
Experts predict that the average price of MLN tokens could be $75.39. The minimum and maximum prices of Enzyme coins in 2025 are estimated to be $73.26 and $88.80, respectively.
Enzyme Coin Popularity
To estimate the Enzyme coin's performance in the long run, we need to take a look at the token's popularity and activity on its social channels. During the past six months, Enzyme coin's popularity has grown by 4% on Twitter and 2% on Reddit. However, it saw a downward trend on Telegram with a -13% growth rate.
Is Enzyme Coin (MLN) A Good Investment?
Enzyme coin is a utility token, so if you want to invest in it using the platform the way it was initially intended, it can enhance your portfolio overall. However, considering the ROI rates, it is not recommended to purchase this token for the sake of only hodling it.
If you want to access project analysis done by crypto researchers, Cryptologi.st News has you covered! Using this Watchlist, you can access hundreds of research materials on various projects and easily keep an eye on your investment candidates all in one place. You can also find lucrative projects to invest in with this free Screener.
Cryptologi.st gathers everything you need to know before investing in a cryptocurrency all in one place to make confident crypto decisions.
How do you rate this post?