Earn Passive Income by Playing DeepSpace Game
#gem
#news
#gaming
#binance
#dps
#cryptocurrency
#blockchain
tl;dr
DeepSpace is a strategy game in which you can Play-to-Earn and explore the space. DeepSpace enables you to earn a passive income from holding DPS and trading NFTs. DPS has a trading volume of $399,203. Its market cap is $35,640,183 and ranks #800 in market cap rankings. However, DPS recently hit its all-time high price of $0.874276 on Nov 13, 2021, with the all-time low being $0.000000000551 on Sep 03, 2021. You can purchase DPS via PancakeSwap with the DPS/WBNB pair.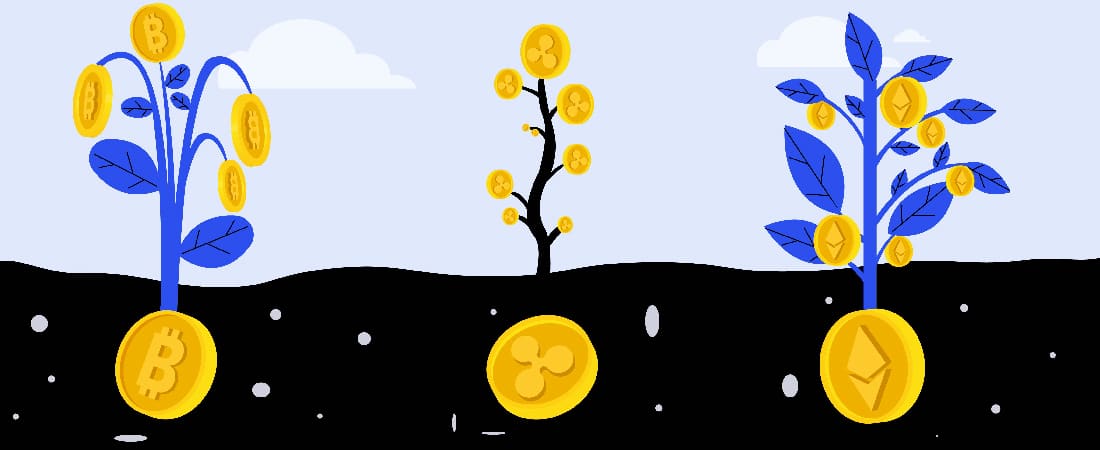 How do you rate this post?
DeepSpace Key Features
DPS holders receive rewards through sharing transaction tax rewards and letting players generate revenue through owning in-game assets. Players can earn more crypto by actively participating in the DeepSpace network. Activities like getting a ship, mining resources, trades, fights, and owning real estate generate more passive income for players.
A Quick Gaming Strategy to Gain Value
Users can also buy and sell in-game NFTs in the DeepSpace marketplace to quickly gain value or advancements in the game. An integrated marketplace makes forming connections to like-minded players who are looking for tradable items easy. DeepSpace has partnered with Certik, a security blockchain, and Chainlink, a decentralized blockchain oracle network built on Ethereum.
Into the DeepSpace Game
Mining resources allow players to gather raw materials like ores for customizing land and ships. By bringing ship modifications to the community, users can increase the value and collectability of the ships and better fair in different types of battles by applying these modifications.
Ship modifications, whether temporary or permanent, can all be transacted on the marketplace.
Owning Lands in DeepSpace
Subdivided planets make up the in-game property. The genesis sales of the property are made via auctions on the marketplace from the team and command varying prices based on many factors: size, resource refresh rates, etc. Property is also given away randomly for marketing campaigns and rewards to ensure a fair balance of property owners.
Receiving Passive Income from The Plant's Resources
In-game property owners earn fees from guest players collecting resources on their planet, depending on the ratio of the resource, size, and many other factors.
Land Variation
Land assets have different resources available to mine, and users can focus on the specific resource they need for progression. Players can craft mineable resources into upgrades and consumables that can be sold on the marketplace.
Planets
The Genesis Land Generation Event (LGE) is limited to a few people; 6 player-owned planets to focus on proving DeepSpace's MVP. There is also a 7th governance team-owned variable planet as a low yield, which is essentially a free-to-play option. Each of the planets has lore associated with them, and the myth helps players drive each planet's purpose, considering resource provision for what potential the land ownership could offer. Each planet has unique characteristics and has some land parcelled out for users to own and utilize.
Financial Analysis and Tokenomics
DPS has a trading volume of $399,203. The market cap for it is $35,640,183 and ranks #800 in market cap rankings. However, DPS recently hit its all-time high price of $0.874276 on Nov 13, 2021, with the all-time low being $0.000000000551 on Sep 03, 2021. It had a max supply of 100,000,000 but currently has a total supply of 89,598,881 which 56% of it is in circulation. (52,893,497.79 tokens)
Until mid-Oct 2021, DPS's price didn't have much volatility and revolved around the range of $0.03-$0.05. However, the price started increasing with a slow pace in mid-Oct, and in less than a week starting on Nov 11, the price had a pump and went from $0.2 to more than $0.8! The current price is in the $0.6 range.
A great capable marketing team and brand awareness have a direct impact on the success of any project. In 3 months, the project saw a 7% increase in Twitter followers and a 133% Growth rate on Reddit.
Should I Invest In DeepSpace (DPS)?
None of the information provided on our website, including this blog post, is financial advice, and we are not financial advisors. Instead, we increase your knowledge of different projects and make it easy to compare them for the best investment decision. We believe awareness is the key to maximizing your gains. In Cryptologi.st, we gather everything you need to know all in one place.
To see our reports and quickly compare the available investment options, check out our website. You can also check our Twitter to get daily news on your feed!
How do you rate this post?