Dola: A Capital-Efficient Decentralized Stablecoin in DeFi
#blockchain
#stablecoin
#dola
tl;dr
It goes without saying that stablecoins have a critical place in the crypto market. Stablecoins like DOLA provide a safe harbour for traders to lower their risk to crypto-assets without having to quit the crypto ecosystem. DOLA is the fruit of the Inverse Finance project. Let's read all we need to know about this stablecoin!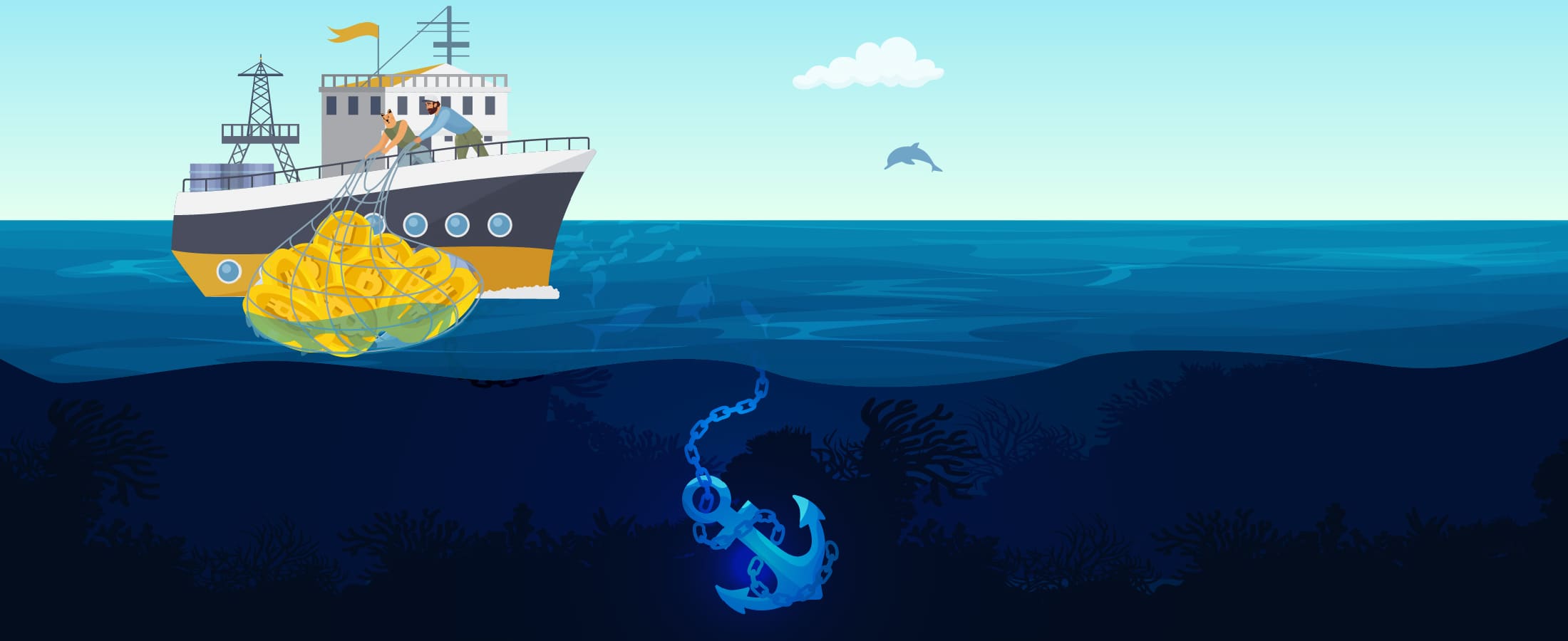 How do you rate this post?
Dola In a Nutshell
Dola is a capital-efficient, debt and asset-backed, decentralised stablecoin from Inverse Finance. Inverse Finance is a cryptocurrency enthusiast community developed as a Decentralized Autonomous Organization (DAO) on Dec 26, 2020. Using blockchain smart contract technology, Inverse Finance DAO governs and develops a suite of permissionless and decentralised finance tools. Dola's codebase is open-source and community-maintained.
Inverse Finance Vision, Mission, and Goals!
The goal of Inverse Finance's vision is to create a future where decentralised stablecoins empower anyone with access to the Internet. Inverse Finance's mission is to provide a decentralised, sustainable framework for everyone to achieve economic freedom. The company's primary goal is to secure the availability of decentralised stablecoins (low-volatility assets) and immutable tools that enable financial independence.
What Is Inverse Finance Ethos?
Transparency, decentralisation, sustainable growth, and direct control and monitoring by DAO members are all goals pursued by Inverse Finance. DOLA stablecoin, as one of Inverse Finance's products, is an ERC20 token available natively on Ethereum and is bridged to the Fantom chain. Inverse Finance's money market Anchor and various Fuse pools on Ethereum and Scream on Fantom allow users to deposit assets as collateral and borrow DOLA.
What Is DOLA Token?
DOLA is a capital-efficient decentralised stablecoin in the DeFi ecosystem and a debt-based USD stablecoin that can be used as collateral within the Anchor protocol to achieve high capital efficiency. Regardless of DOLA's market conditions or peg, each DOLA represents $1 of collateral that can be used to borrow other assets on Anchor. DOLA is tied to the US dollar. This implies it's made to be as near to $1 as possible, with the least amount of volatility. DOLA is over-collateralized, which means that every DOLA in circulation is backed by collateral worth more than the one-dollar price of DOLA. DOLA can be borrowed through Anchor or any of Inverse Finance's lending/ borrowing market partners.
How Can We Acquire DOLA?
Any of the following procedures can be used to obtain DOLA.
Borrowing from Anchor Banking or any of our other lending partners;
Purchasing from a decentralised marketplace; and
Minting via the Anchor Stabilizer.
What Is the Advantage of DOLA In The Market?
There is no lack of stablecoins in the market right now in the world of DeFi. The ability of Inverse Finance to mint DOLA onto the lending side of partnered protocols makes it unique and advantageous compared to other stablecoins. This is a huge benefit for a lending market seeking to develop, as Inverse Finance can provide borrowable stablecoin liquidity quickly and at low interest rates for borrowers.
Dola Token (DOLA) Financial Analysis
As DOLA is a stablecoin, discussing its Return On Investment (ROI) is not a good idea. Stablecoins, in general, serve different purposes and are not viewed as a way to benefit from an investment. DOLA's market cap rank has risen steadily over the last month, from #675 on Apr 5, 2022, to #535 today (May 1, 2022), with a market cap of more than $57 million. When it comes to liquidity, DOLA is in worse shape than many other projects on the market. It has a liquidity score of 22% lower than the market average, making it reasonably not easy to sell. Furthermore, it seems that the DOLA stablecoin has received little attention in the last month, as the Twitter growth rate was only 3%, and the growth of its Reddit and Telegram accounts was ZERO!
All in All
Stablecoins are digital currencies linked to a "stable" reserve asset, such as the US dollar or gold. Compared to unpegged cryptocurrencies like Bitcoin, stablecoins are designed to reduce volatility. DOLA is one of the many stablecoins intended for the same purpose. In this article, you read all the information you need to know before investing in the Inverse Finance project. Anyway, the choice is yours! Don't forget that we are not financial advisors, and you need to do your own research before getting involved with any investment. Here at Cryptologi.st, we provide educational content with the latest updates on the top 1500 coins to aid you in making a confident investment.
How do you rate this post?