Dogs of Elon Price and Financial Analysis
#investment
#blockchain
#nft
#gaming
#defi
#doe
tl;dr
Dog-themed coins are taking over the market. From DogeCoin to Shiba Inu and Kishu Inu, dogs are gaining more and more reputation. A new project in this category is Dogs of Elon, and as the name suggests, the project provides dog-themed coins dedicated to the millionaire Elon Musk! Dogs of Elon price has had fluctuations but has high hopes to find its way to high levels in the crypto market, following the footsteps of other meme coins. Let's read this article that elaborates on the project and helps you decide if it is a smart investment.
How do you rate this post?
Dogs of Elon Price
According to the data provided at Cryptologi.st, Dogs of Elon price is revolving around $0.023378865391 today, on May 19, with a 24-hour trading volume of $1,027,809, which shows a 0.7% rise in the previous 24 hours. Dogs of Elon has a circulating supply of 150 Million DOE coins and a total supply of 1 Billion.
Dogs of Elon Price Affecting Factors
You may ask, "What affects Dogs of Elon price?" The straight answer is that any given crypto project's price depends on various factors. Volatility is an inseparable part of the crypto world, but there are some factors affecting the price. To name but a few of these factors, we can mention the technology behind the project, whether it's blockchain-based or not, whether it's a gaming or Non-Fungible-Token (NFT), how it has performed recently and totally, etc. We will look at some of these factors below.
Dogs of Elon Price Depends on What It Offers!
Dogs of Elon price is partly affected by the qualities of the platform. Dogs of Elon is a Play-to-Earn (P2E) Gaming Platform that incentivises the users by staking, provides an NFT Explorer, cares about the ecosystem and community, and shows it by charitable activities!
Dogs of Elon Price Depends on Its Vision and Mission!
Dogs of Elon's price can indirectly depend on the vision and mission of the platform. Regarding mission, the Dogs of Elon ecosystem aims to bring together blockchain enthusiasts, meme experts, builders and holders. Considering vision, Dogs of Elon strives to expand blockchain technology using memes, collaboration, and utility.
It may sound unbelievable that the community can affect Dogs of Elon price, but it's true! Since the community helps expand the platform by getting involved in the project, Dogs of Elon can use the users' opinions to improve the system and solve the problems. Meanwhile, the platform enables everyone to create what they wish, from games and bots to even cartoons! Since working with blockchain and making anything from wallets to dApps is challenging, this platform tries to streamline utility.
Does Being A Meme Affect The Dogs of Elon Price?
The short answer is 'yes' for the most part! Memes or meme coins are not just representatives of animals on the coins! They are actually symbols of a revolution in the centralised economy and moving toward decentralisation. Two good examples of such meme coins are Uniswap and Sushiswap. To read about the most recent development of Uniswap, tap here.
Dogs of Elon Price Comes From Its Token's performance!
A crucial factor that directly impacts Dogs of Elon's price is the token's performance. This ERC20 token, called DOE, was released in November 2021 to fuel the system. This DeFi token focuses on the community and supports the Dogs of Elon NFT. If you wish to make passive income with this token, you must stake it and earn DOE and SHIB. Currently, DOE is listed on various exchanges like Uniswap, Sushiswap, Gate.io, Lbank, etc. DOE tokenomics is as follows:
Max supply: 1,000,000,000
Locked Incentives: 7.5%
Locked Staking Rewards: 30%
Liquidity: 15%
CEX Allocation: 30%
Dogs of Elon Price Depends on Its Safety!
To help keep the Dogs of Elon's price at a reasonable level, the team has ensured safety by having Certik audit the contracts of the DOE token and the Dogs of Elon NFT. The DOE contract didn't include malicious codes, and the supply was fixed. Also, the ownership of the staking rewards in the pools was renounced.
Dogs of Elon Price Can Increase because of its NFT!
Dogs of Elon platform has created about 10,000 unique NFTs featuring the famous K-9, with special subcollections in three categories of Elons, Zombies Dogs, and Aliens Dogs. The number of each category is as follows:
30 unique Elons
68 Zombies Dogs, and
31 Aliens Dogs.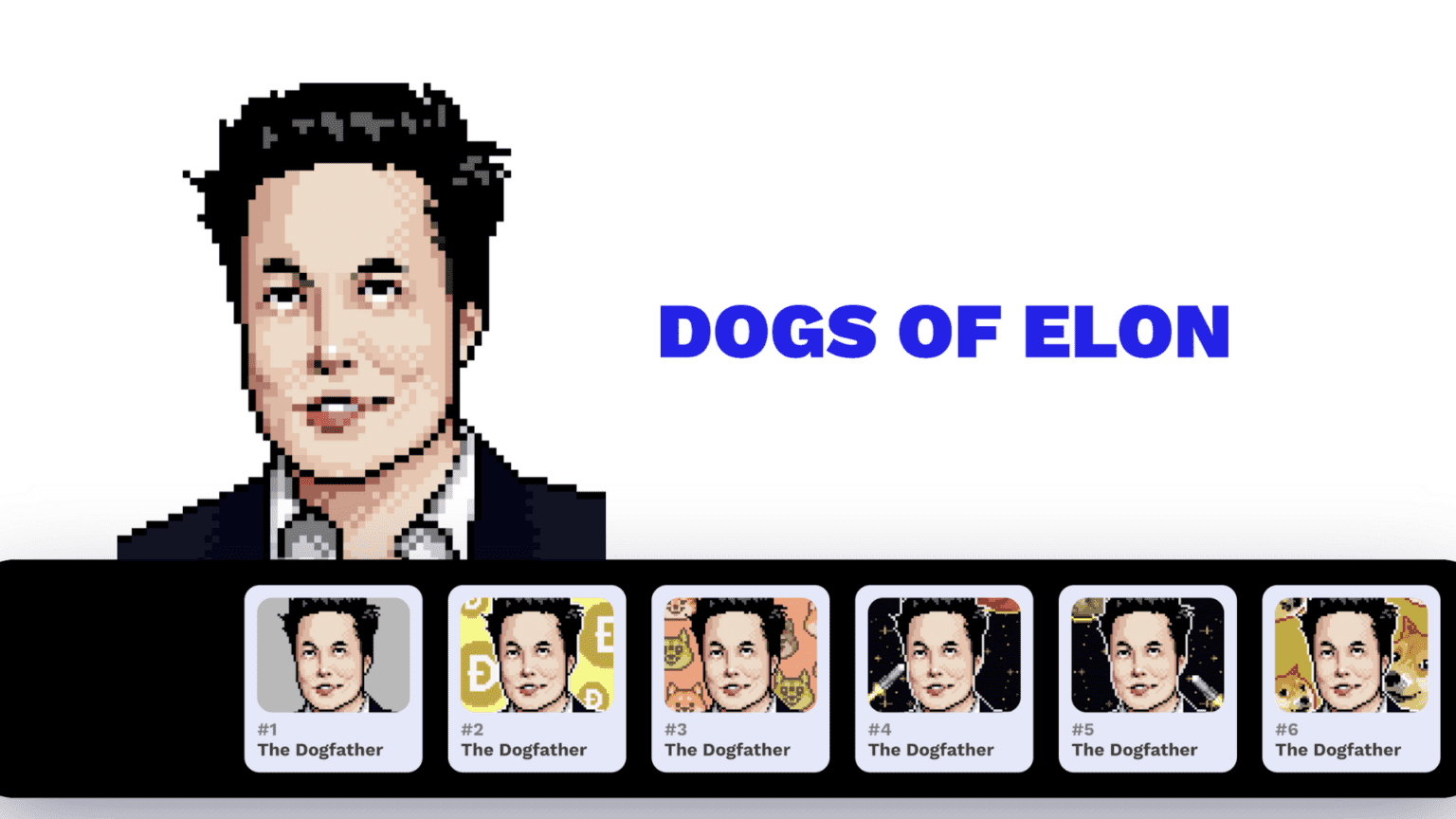 Dogs of Elon Price and Financial Analysis
Data provided at Cryptologi.st indicates that currently, 6,300 wallets contain Dogs of Elon, which amounts to 49,287 transactions. The one-year ROI of the DOE token suggests that it has underperformed in the crypto market, which had 2380% growth over the past year. The current liquidity score is 33% making it a risky project and a hard sell in bear markets. Regarding market cap, Dogs of Elon stands on the market cap rank of #1373 among all projects. Dogs of Elon's price is currently 96.8% lower than its all-time high of $0.737283 on Nov 09, 2021, and it is 4.0% higher than its all-time low of $0.02253788, which happened May 17, 2022.
Dogs of Elon Price Depends on Its Popularity!
The popularity chart of DOE token on Cryptologi.st does not contain good news as it shows -10% growth on Twitter, -90% growth on Telegram and 0% growth rate on Reddit over the last six months. This data means that Dogs of Elon has lost the support of the community or has not performed well on social media.
Disclaimer: Don't take this article as financial advice. You need to DYOR (Do Your Own Research) before investment.
Dogs of Elon Price Prediction
In the following sections, we will check out the Dogs of Elon's price predictions provided by crypto experts. Take heed that you can't take these as financial advice as there are only predictions, but they can help you have a general picture of the project's future price.
Dogs of Elon Price Prediction for 2022
Crypto experts expect that in 2022, the average Dogs Of Elon's price can be $0.033. Its minimum and maximum price can reach $0.032 and $0.036, respectively.
Dogs of Elon Price Prediction for 2023
Dogs Of Elon price is predicted to reach an average of $0.049. Its minimum price can fall to $0.048 and hit a maximum of $0.055 throughout 2023.
Dogs of Elon Price Prediction for 2024
In 2024, the Dogs Of Elon's price is expected to hit a low level of $0.067 and a high level of $0.083, with an average trading price of $0.069.
Dogs of Elon Price Prediction for 2025
The price of each DOE token is predicted to decrease to a minimum of $0.099 in 2025. The maximum price of the DOE token can reach $0.12, and the average price will revolve around $0.10.
Dogs of Elon Price Compared to Other Dog-Themed Ones!
To check out the Dogs of Elon price in comparison to other animal-themed projects like Dogecoin, Shiba Inu, ShibaDoge, Kishu Inu, and Catecoin, you can check out this free screener tool.
Is 'Dogs of Elon Price' Reasonable and How to Buy Dogs of Elon?
Considering its market cap rank, the Dogs of Elon's price is not so high these days, and it can be a good time to purchase some for possible long-term profit. To buy DOE tokens, you can use the Dogs of Elon's website, connect to the exchange you prefer, and make the transactions in the amounts you want.
Is 'Dogs of Elon' A Good Investment?
Dogs of Elon's price has been down recently, and its ROI has not been so satisfying. It is a small project with a low market cap and an anonymous team. That being said, Dogs of Ellon is a young DeFi project in the NFT industry which aims to follow the favourite dog-themed coins. Financially speaking, this project cannot be considered a short-term investment and is a bit risky. But since everybody loves DeFi, NFT, and memes, the future may be different for all such crypto projects. To make more confident decisions, you can check out the detailed articles provided at Cryptologi.st.
How do you rate this post?