Dogecoin Transition to PoS With Vitalik Buterin
tl;dr
Recently, the Proof of Work blockchain consensus mechanism has lost favour among crypto projects because of intense criticism for consuming too much energy and being bad for the environment. To tackle this problem, Dogecoin has planned a transition from PoW (Proof of Work) to PoS (Proof of Stake), which consumes more nominal power and promises more significant decentralisation.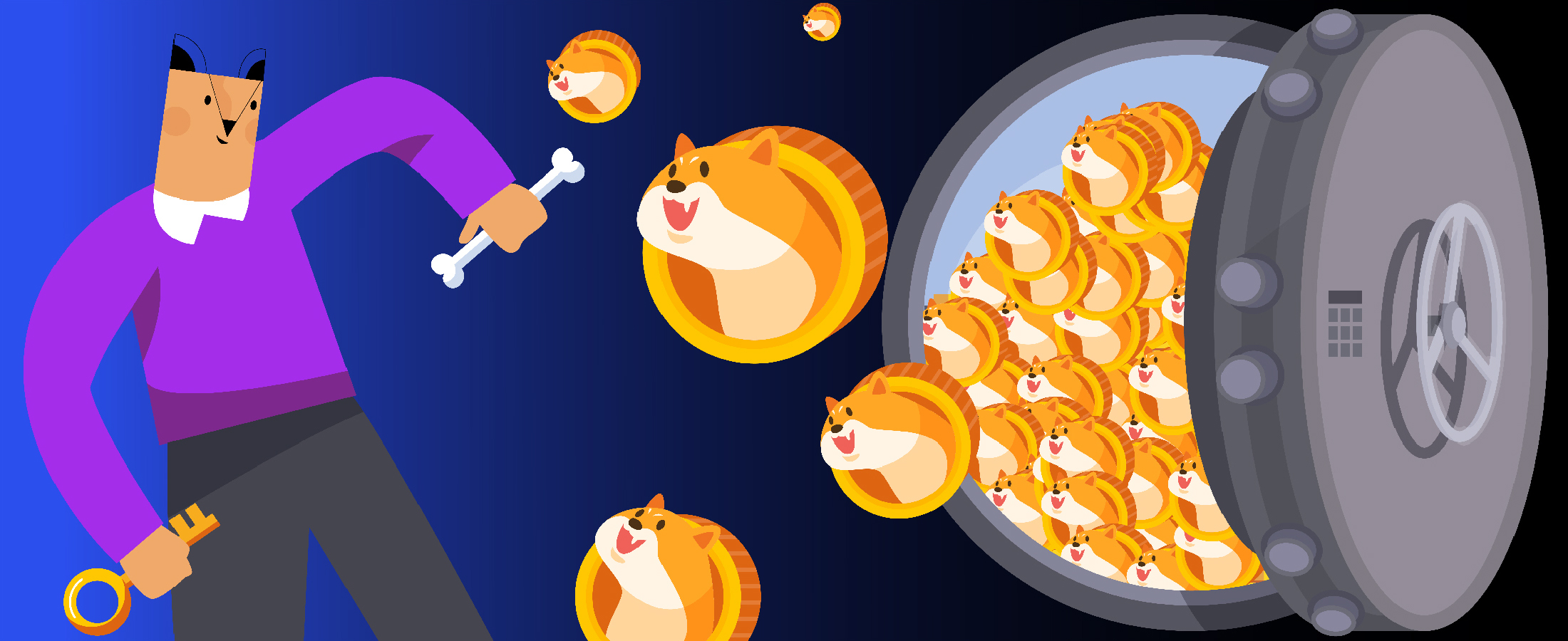 How do you rate this post?
Why Dogecoin Is Going PoS?
Dogecoin, the first meme coin, intended to move to PoS in 2021. The Dogecoin Foundation has stated that it is operating in the transition procedure with the help of Vitalik Buterin, Ethereum's co-founder. The Dogecoin Foundation also declared that a 'community staking' version of PoS is the target of its DOGE proposition. Dogecoin's model of a PoS blockchain commitment has increased the involvement of its community and DOGE holders in the management and governance of the Dogecoin network.
What Is Proof of Stake?
Both PoS and PoW are strategies for mining cryptocurrencies. We have explained all about PoS and PoW here. Simply put, a chain of private computers — a network — continually confirms the transactions by understanding complex cryptographic puzzles. This process is called cryptocurrency mining.
Why Is PoS Better Than Proof of Work?
PoW mechanism is a traditional form of crypto mining where thousands of computers are required in a mining facility, expending significant electric power. Also, the majority of cryptocurrencies, such as Bitcoin, depend on a PoW component. So, mining contributes to blockchain and approving a transaction. Moreover, PoS is way more helpful than PoW since you don't need mining tools, decreasing power utilization and increasing transaction rates. In any case, there's still no agreement within the crypto community, nearly the PoS model being superior to PoW. Some users and famous names within the market, like Jack Dorsey, point out that this modern strategy does not suggest as much safety to the network as proof of work recommendations.
How Does Buterin See The Cooperation?
Buterin confirmed working with Dogecoin on its PoS in a recent interview with UpOnly.
Moreover, Buterin clarifies that "every major cryptocurrency except one has an active plan to switch to Proof of Stake." He also says, "the arguments will be even easier to make once you know that Ethereum is Proof of Stake, and once you know Dogecoin's plans are further along, and Zcash plans [are] further along." Buterin submitted that an Ethereum-Dogecoin bridge would increase the speed of transactions on the Dogecoin network.
What Are The Biggest PoS Platforms in Crypto?
There are some great PoS platforms out there, EOS, Tezos, Tron, Neo, Dash, Waves, Cosmos, Qtum, VeChain, and Ethereum 2.0.are some of the biggest ones. If you are looking for more PoS projects, you can check out these projects.
Final Remarks
As you know by now, crypto projects migrate to Proof of Stake because of environmental issues that endanger the sustainability of crypto projects that choose to adopt Proof of Work. If you are interested in long-term investment, it's wise to keep an eye on PoS projects. Cryptologi.st is here to keep you posted on the hottest news of the crypto market. All you need to do is to use this information to stay updated and make confident investment decisions in the crypto world.
How do you rate this post?