DigiByte Price Prediction: Is DGB A Good Investment?
#blockchain
#decentralized
#investment
#btc
tl;dr
DigiByte provides a UTXO blockchain that aims to be truly permissionless by avoiding central authorities. The top features DigiByte prioritises are security, speed, scalability, and decentralisation. Reading this article, you'll learn about DigiByte price prediction, and find answers to "Is DGB a good investment?" and some FAQs.
How do you rate this post?
Digibyte History
Before elaborating on DigiByte price prediction, we need to learn some basics about this project. DigiByte was fairly launched in January 2014 as a decentralised UTXO blockchain.
By fair launch, we mean that there was no ICO. DigiByte's open-source blockchain has verifiable digital signatures on its blocks. It also follows Bitcoin's "Do not trust, verify", so to transfer DigiByte's token, DGB, or store data from its blockchain, nobody is trusted. Nest you'll learn about DigiByte price prediction 2023, 2025 and 2030.
DigiByte Price Prediction Depends on Its Key Features!
DigiByte has the following main features that make it different from similar projects, affecting DigiByte price prediction.
It ensures decentralisation by multiple algorithms, GPU/ FPGA mining, on-chain scaling, educating the importance of running a full node, and embracing code contributions that uphold the ethos of DigiByte.
It is a Proof-of-Work blockchain.
It is mineable.
It has a permissionless network.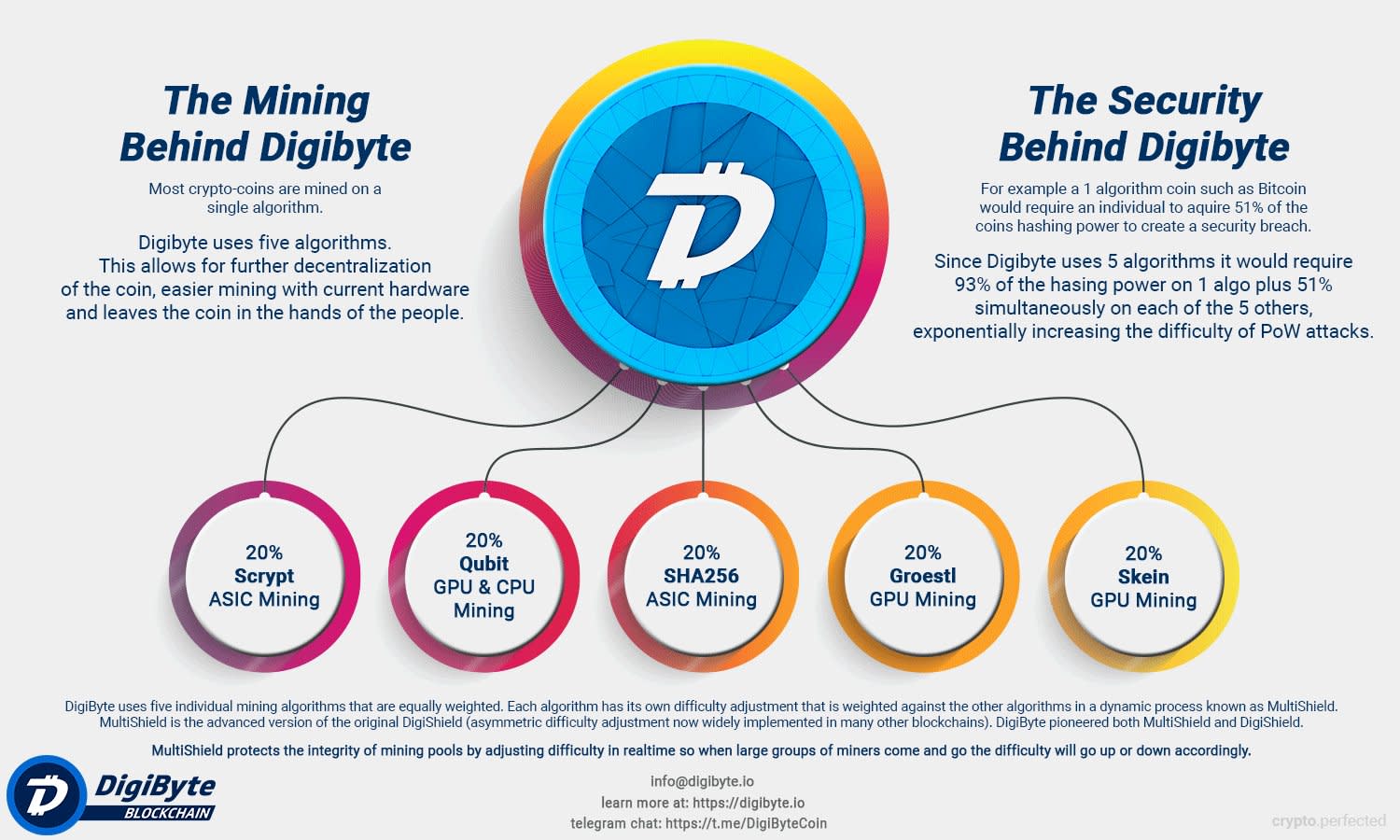 DigiByte Price Prediction Depends on Its Future Updates!
DigiByte intends to add features to its platform to improve the user experience, which indirectly affects DigiByte price prediction. You ask how? Well, the more a project develops and offers features to facilitate the users' access, the more its price grows. The following are among the features that DigiByte will add to its network.
Algorithm Improvements
Considering Proof-of-Stake Consensus Mechanism
Staking Algorithm
Memory Utilisation Optimisation
Read more: Songbird Price Prediction 2025 and 2030, Is SGB Token A Good Investment?
DigiByte Financial Analysis
Holding the market cap rank #193, DigiByte coin, DGB is currently traded at $0.009483753500, with a 24-hour trading volume of $3,437,372. In the previous 24 hours, DGB's price has up by 3.6%.
Its circulating supply is 16 Billion DGB coins, and its total supply amounts to 21 Billion. Today, on Sep 29, 2022, the price of each DigiByte coin is 94.7% lower than its All-Time High of $0.178084 on May 01, 2021, but it is 30504.4% higher than its All-Time low of $0.00003099 on Jan 14, 2015.
Since its All-Time Low, DGB has been experiencing a mainly upward price trend, meaning that DigiByte price prediction can foresee brighter days ahead.
DigiByte's Return On Investment (ROI) over the past year was 94%, way below its similar projects' ROI that saw an average ROI of 1,165%. Also, it underperformed compared to the market's top 1500 project with an average ROI of 12,557%.
Projects with public Github account have more transparency and reliability. Generally, investing in projects with multiple contributors and commits is considered a safer and better investment (this means they are busy working and building the project).
According to its Github account, there are 34 contributors to the development of DigiByte, who have done no commits over the last month.
Over the last five months, DigiByte's market capitalization rank followed an overall declining trend, starting at the rank of 80 on May 15, 2021, reaching 126 by the time of writing this post with an approximately $719 million market cap.
Moreover, its liquidity score is 54% above the market's average score, making it relatively easier to sell in bear markets.
Another critical factor in the success of any project is gaining public attention. Our data shows that its Twitter account saw a growth of 6% over the last five months in the number of followers.
Telegram and Reddit also saw an increase in DigiByte's popularity, with 19% and 14% during the same period, respectively.
Read more: Enjin Coin Price Prediction 2025 and 2030: Is Enjin A Good Investment?
DigiByte ROI and Liquidity Score
Another factor affecting DigiByte price prediction is its ROI and Liquidity Score. Financial charts at Cryptologi.st indicate that DigiByte's Return on Investment (ROI) in the recent year has been -77%, meaning that your $100 investment in DGB a year ago would result in losing $77.
However, its recent week's ROI has shown 5% growth. Projects similar to DigiByte have had -41% ROI during the same period. But the crypto market has generally been positive regarding ROI in the same time frame.
DigiByte's liquidity score is currently 47%, which is lower than the market average, making DGB a hard sell in bearish markets.
Read more: EverGrow Coin Price Prediction 2023, 2025 and 2030: Is EGC A Good Investment?
The Team Behind DigiByte
DiBibyte was founded by Dr Hans Koning and Bogdan Alexandru. Rutger Krijnen and Jan Muyldermans are Foundation Member and Core Team Member, respectively. DGB also has the following people on board with their speciality as follows.
Community Manager: Nigel DigiByte
Web Designer: Murat Akyurt
Marketing Advisor: Sydney Ifergan
DigiByte Blockchain Founder: Jared Tate
DigiByte Price Prediction
Now that we learned the basics about the DigiByte platform, it's time to take a look at crypto experts' opinions about DigiByte price prediction in the coming years.
It's no secret that price "predictions" are no facts; they are experts' opinions and expectations based on the previous and current performance of cryptocurrency projects. Always do your own research and weigh your options carefully before making any investment decisions.
Read more: XDC Price Prediction 2025 and 2030, Will XDC hit $100?
DigiByte Price Prediction for 2022
It is predicted that DGB will experience an average price of $0.015 by the end of 2022, and its maximum price is expected to rise to $0.017.
DigiByte Price Prediction for 2023
2023 can be a better year for DigiByte, as experts predict its average trading price may reach $0.023. If DGB overcomes the bear market downfalls, we can expect a maximum price of $0.025.
DigiByte Price Prediction for 2024
For the year 2024, the average price of DigiByte is expected to reach $0.034. It's possible that it hit the maximum price of $0.038.
DigiByte Price Prediction for 2025
If the market experiences a bull run in 2025, DigiByte price may cross $0.057. Experts predict that its average price will reach $0.049 in 2025.
DigiByte Price Prediction for 2030
DigiByte can end the year 2030 with an average price of $0.35 and the maximum trading price of $0.40 for each DGB coin.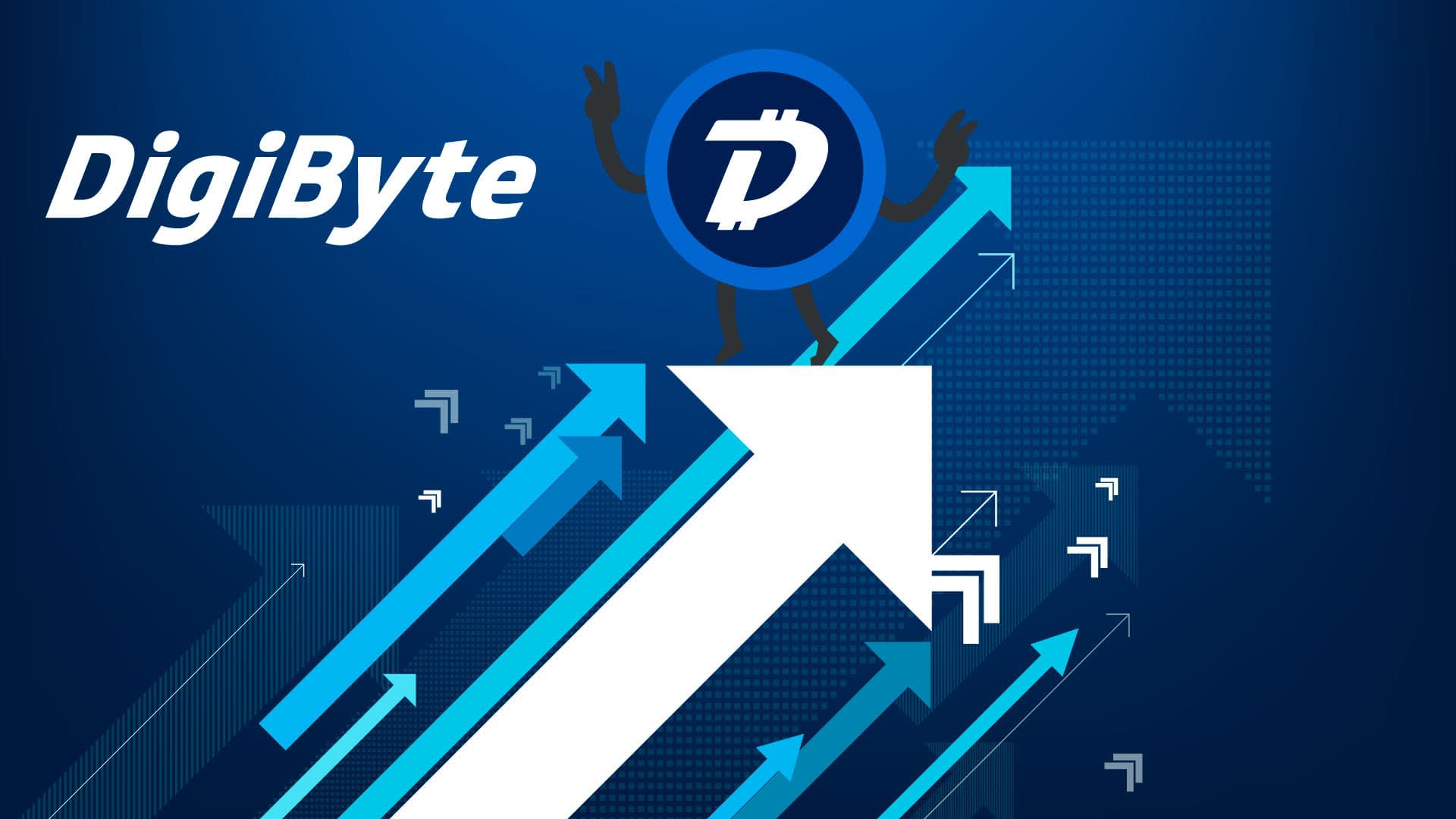 FAQ
Let's take a look at some of the frequently asked questions about DigiByte price prediction and platform changes, which may be yours, too!
Does DigiByte Have Future?
According to the price prediction details given above, we can say that long-term holders will benefit the most, and yes, it can have a better future if it develops and creates a more active community to support it.
What Is The Purpose of DigiByte?
DigiByte is developed to compete with cryptocurrencies like XRP and Litecoin. To achieve this aim, it focuses on cybersecurity and scalability. DigiByte provides features to let users launch applications, use digital identities, and issue assets.
What Is Good About DigiByte?
The best things about DigiByte are its
Technology
Transaction speed,
Security, and
Being decentralised.
Is DigiByte Undervalued?
Considering DigiByte's potential, we can say, yes, it is undervalued. As the financial charts and price predictions indicate, DigiByte's price has been continuously improving during its lifetime.
Is DigiByte Safe?
DigiByte prioritises security and speed; therefore, we can be positive about the answer to this question.
Is DigiByte A Good Coin to Invest?
Considering all the features and services DigiByte provides, we can say that it has the potential to be a good "long-term" investment. However, its recent ROI and liquidity score are not so satisfying, which can partly result from the bear market.
How Can I Know If A Project Is Good For Investment?
By using the tools and articles, Cryptologi.st offers you. You can analyse the projects using our free screening tool, monitor the changes of various coins by putting them on your watchlist, and be the first to learn about market trends thanks to the educational articles, project reviews, and hot news provided for you at Cryptologi.st. Spread the good news and introduce us to your friends to use all our free services!
How do you rate this post?