DEUS Finance: The Next Generation of DeFi Services
#blockchain
#cryptocurrency
#decentralized
#defi
#dex
#investment
#deus
tl;dr
Do you wish to build decentralised financial instruments on your own? Instead of being one large marketplace, what would happen if we were thousands of individual marketplaces? Do you think building the next-gen marketplace for decentralised financial services and providing the infrastructure for 3rd-party financial instruments is a far-off dream? DEUS Finance tries to make this dream come true. Keep reading to understand how DEUS Finance allows any third party to build on top of DEUS contracts with the support of DEUS and DEI tokens.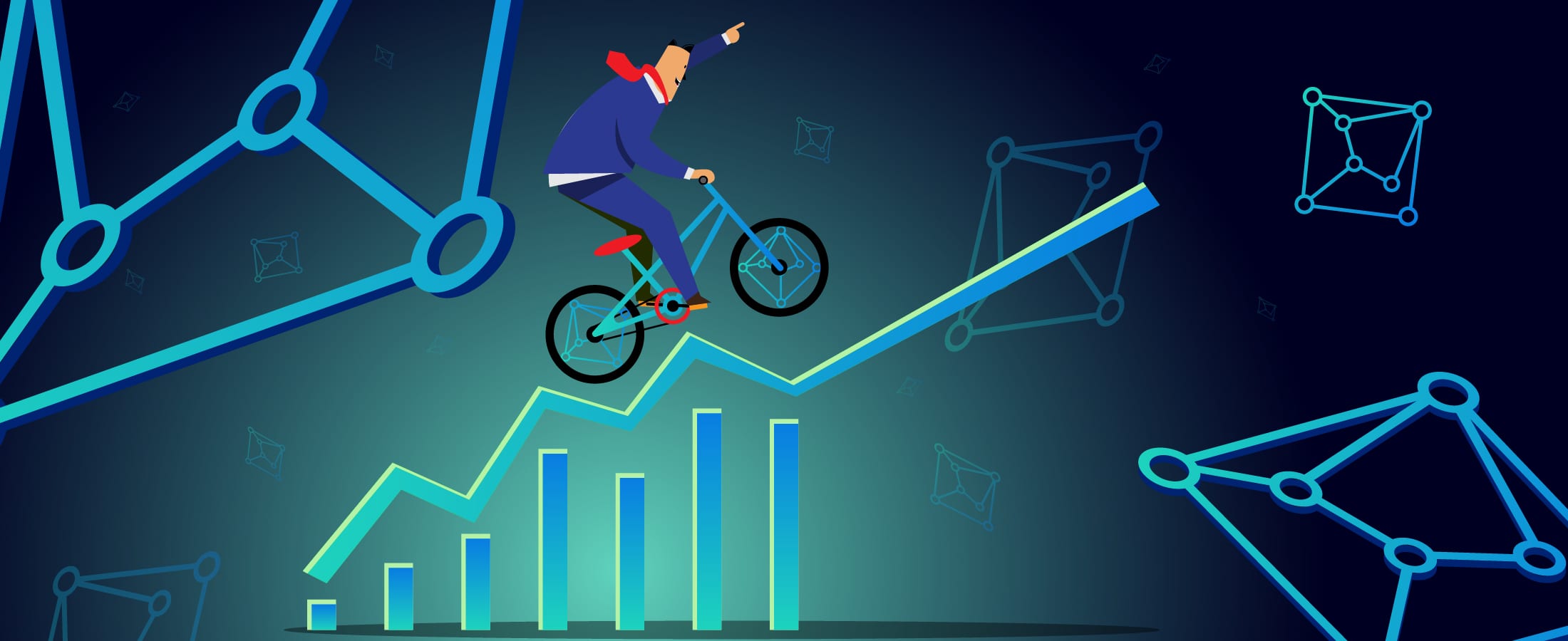 How do you rate this post?
What Is DEUS Finance?
Unlimited access to global markets! This is what DEUS Finance Evolution offers! DEUS Finance is a marketplace of Decentralised Finance (DeFi) tools for creating financial instruments, such as synthetic stock trading platforms, options and futures trading. DEUS Finance consists of two tokens: DEUS and DEI. DEUS token is a protocol token, and DEI is used for fractional reserve stablecoin. DEUS's vision includes derivative market liberalisation, increased access, and financial reform. Let's see how it works.
How Does DEUS Finance work?
Most likely, you have heard about Amazon and how it allows users to open up an e-commerce store built on its platform. This is precisely similar to what DEUS Finance does. In this marketplace, you, as a third party, will be able to build financial instruments on top of DEUS contracts. The DEUS Finance function is what comes next.
DEUS Swap
DEUS Finance is a multi-asset DeFi protocol that allows users to trade digital and non-digital assets like stocks and commodities on the Ethereum blockchain. Moreover, the users can swap and exchange different ERC-20 tokens using DEUS Swap, an instant exchange.
DEUS Oracle
DEUS Finance runs on a Muon oracle to provide off-chain data to its smart contracts and is compatible with the Fantom, Ethereum, Polygon and Avalanche blockchains. Delve into Oracles from here.
DEUS Yield Farm
DEUS Finance offers yield farms on Ethereum and Polygon. It allows users to borrow ETH from their staked tokens and deposit and stake tokens to receive trading rewards. Learn how to earn millions with staking.
DEUS Finance Key Features
DEUS Finance is a user-friendly infrastructure.
DEUS Finance enhances security.
It provides access to a cross-chain collateralisation system.
It supports 3rd-parties in offering synthetic stocks and crypto trading.
DEUS Finance is a DAO, which means DEUS holders can participate in protocol governance by creating and voting on proposals.
DEUS Finance Ecosystem Layers
DEUS Finance consists of four layers, including Markets and Traders, 3rd Party Platform Providers, DEUS Finance Contracts, and Cross-chain Interoperability. They're all elaborated on below.
DEUS Finance Markets and Traders
Markets & Traders is the first block in DEUS Finance building, which provides asset trading, prediction markets, leverage trading, and other financial instruments for end users.
DEUS Finance 3rd Party Platform Providers
The second layer of the DEUS Finance ecosystem refers to 3rd Party Platform providers. In this layer, all the Exchanges, DeFi protocols, and other financial service providers can securely build their services on the DEUS infrastructure.
DEUS Finance Contracts
This layer is secured and verified by oracle and is a collection of software development tools (SDK).
DEUS Finance Cross-chain Interoperability
Being powered by EVM (Ethereum Virtual Machine), DEUS Finance enables interoperability among all chains.
DEUS Finance Tokens
The DEUS Finance ecosystem supports two tokens: the DEUS token and the DEI token. Each token comes with different functions and tokenomics info, as seen below:
What Is DEUS?
DEUS is the main protocol token and backbone of the DEUS ecosystem. The main utility of the DEUS token is mentioned below.
DEUS Token Utility
DEUS token is the protocol and governance token of DEUS Finance and is used to back the DEI token.
It represents the fractional portion of the DEI token.
Buying DEI burns $DEUS.
Selling DEI mints $DEUS.
DEUS Token Tokenomics
DEUS token was launched in October 2021, with a price of $107. Since March 2022, the token has kept rising to the moon, and on Apr 02, 2022, DEUS's price hit a peak and touched $1.128. You would be a lucky person if you invested in DEUS since it provided 2269.0% ROI for its investors during 30 days. Moreover, data from Coingecko shows that the token saw a 69.6% increase in price during the previous week, and now on Apr 5, 2022, the DEUS token is traded at the range of $918 and is the 480th largest cryptocurrency by market cap.
What Is DEI Token?
DEI is an advanced algorithmic cross-chain fractional-reserve stablecoin, enabling users to send a stablecoin to any chain and claim it on the other side with no slippage. Buying DEI will burn DEUS, and selling DEI will mint DEUS. DEI token consists of 20% DEUS token, and 80% trusted stable (depending on the chain).
DEI Token Utility
Here is a snapshot of what the DEI token does in DEUS Finance:
DEI is a fractional reserve stablecoin used as a collateral mechanism for 3rd party instruments.
DEI tokens enable cross-chain liquidity.
It is backed by trusted stablecoins.
DEI is built on DEUS Finance and presents a simple way for users to move liquidity between blockchains. It provides a native bridge that will connect to all chains within the DEUS ecosystem.
DEI Tokenomics
Similar to the DEUS token, DEI started trading in Oct 2021. The token was traded at the price of $1. After some ups and downs, it reached its highest level on Jan 31, 2022, when the price was about $1.18. Then after a short time, DEI's price dropped, and on Feb 25, 2022, it touched its all-time low at $0.860998. By and large, the DEI token didn't have a lot of fluctuation, and its current price (on Apr 5, 2022) is $0.99, with a circulating supply of 110 Million DEI coins and a total supply of 107 Million.
Where To Buy DEUS And DEI Token?
To buy cryptocurrencies like DEI and DEUS, you first need to go through another cryptocurrency like ETH on decentralised exchanges. Then, you can use your ETH to buy DEUS and DEI tokens.
DEUS Finance Roadmap
DEUS V2- Apollo (Completed)
DEI - Cross-chain stablecoin with unified native bridge
DEI/ Stablecoin - Farm on several chains: High APY (Annual Percentage Yield that is your annual Return On an Investment) stable farm without impermanent loss
Convergence of DEUS Tokens
DEUS V3- Athen
Automated counter-trading
Auto-rebalancing
Liquidation system/ keeper bots
DEUS V4- Vulcan
Referral system, ready to be customised
Pay-out system: Users earn automated rewards from referrals
leverage trading
Risks with DEUS Finance Evolution
Since DeFi protocols allow users to borrow huge amounts of crypto without collateral, flash loans became popular and common in the DeFi space. Due to this issue of DeFi systems, the DEUS protocol was hacked on Mar 15, 2022, for a total value of $3 million and 3 million USDC tokens were stolenDEUS Finance. Following the news of the attack, the price of the DEUS native token suddenly fell, but after a while, it recovered. Thus, every cryptocurrency investment comes with some risks, and you should be careful about flash loans and attacks with every DeFi and Financial system.
Bottom Line
Here we learned what DEUS is and how third parties build financial infrastructure with the help of DEUS Finance. In the world of crypto, education is the key to making confident decisions. Cryptologi.st with educational content and providing top news and hottest topics is one of the best ways to learn about each project and invest with eyes wide open!
How do you rate this post?