Dero Project: An Up-and-Coming Blockchain Technology!
#investment
#blockchain
#smart-contract
#dapp
#dero
tl;dr
Those looking for innovative projects and groundbreaking ideas will love the Dero Project. It introduces a new experimental blockchain based on the DAG and CryptoNote protocol, aiming to enhance privacy by providing smart contracts while prioritising security and transparency. Since Dero provides a new blockchain technology, we expect to see novel technical ideas. Join us in reading this article and decoding this familiar yet unknown technology and see if DERO is a good investment.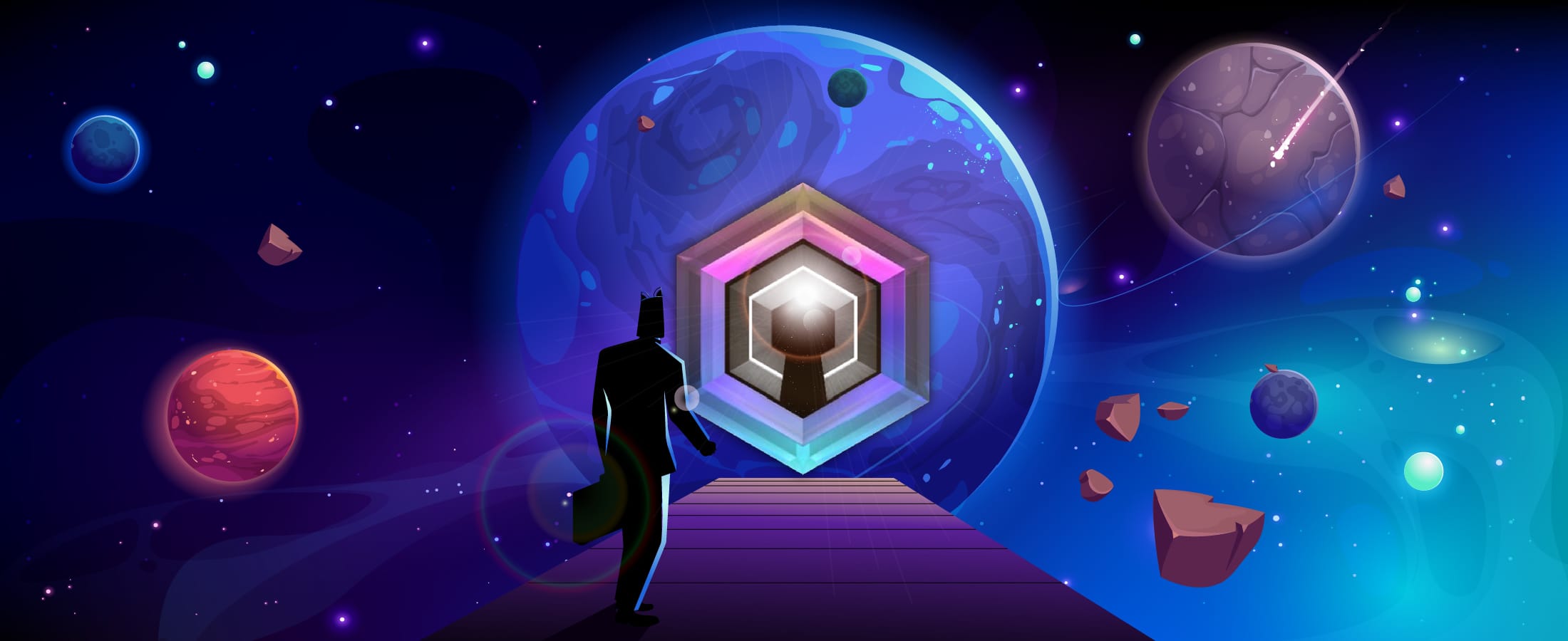 How do you rate this post?
What Is Dero Project?
The DERO Project is a platform for developers to deploy decentralised applications (DApps) in a secure, scalable, and private way. Dero ensures transactions are private and users can trade with no fear of common protocol-level and network attacks. DERO has been developed in Golang and is not a fork of any other coin.
Dero Project Blockchain Key Features
Based on DAG without any orphan blocks or soft forks
Resisting 51% attack
Block time of 18 seconds
Quick transactions with a 2-min confirmation period
SSL/TLS P2P Network
Using CryptoNote encrypted blockchain
DERO Rocket Bullet Proofs: Zero-Knowledge range-proofs (NIZK)
Ring signatures
Auditable supply
Written in Golang
Why Did Dero Project Use NoteProtocol?
The short answer is 'for the sake of privacy'. CryptoNote protocol uses a distributed public ledger to record balances and transactions of its currency, like Bitcoin. Unlike on Bitcoin, the users cannot track the receivers or senders of transactions on CryptoNote. The only people who can access the whole dataset of a transaction are the sender and receiver of that specific transaction. Also, Dero Project uses smart contracts, which allow direct execution of contracts without involving a third party. The transactions using smart contracts on Dero are trackable and irreversible.
Dero Project Unique Features
CryptoNote Privacy: Dero Project's blockchain imitates the privacy features of the CryptoNote Protocol.
SSL/ TLS Encrypted Network: Dero provides complete SSL in the P2P layer. It is also the first blockchain to apply complete TLS, which decreases the attack surface.
Security and Scalability: Dero provides 75 transactions per second, making it the first native blockchain offering such speed without using any lightning network, validators or off-chain solutions. Dero Project uses Dero DAG (Directed Acyclic Graph) technology, provides optimised bulletproofs and ultra-compact blocks, and has a client protocol to handle the same transactions mined by two different miners in different blocks.
Smart Contracts: Dero Project uses smart contracts to increase security and decrease costs.
Atomic Swaps: Atomic swaps enable exchanging a cryptocurrency for another with no trusted third party. They do so thanks to hash time-locked contracts (HTLCs).
Mobile and Offline Wallets
Lightweight Wallet: These wallets remove the need to download the whole blockchain by connecting to random decentralised nodes to use their stored data.
Subaddress: This simple but efficient technology lets users create additional public addresses for one wallet to recognise where the payments come from without losing privacy because of linking to public addresses.
Address Signing and Certifying
Escrow Services on Blockchain
Voting
Dero Project Virtual Machine
Smart Contracts on the DERO blockchain run in a Dero Virtual Machine (DVM), a Turing 256-bit VM runtime environment for Dero Smart Contracts. DVM supports the Golang language for writing smart contracts.
Dero Project Technical Qualities
Let's get technical! Dero Project is all about technicality and innovation in blockchain technology. Here's what it offers:
Enhanced reliability, privacy, security, and useability.
Cryptonight Hash: A memory-bound algorithm to ensure all miners are equal
P2P Protocol: To control the exchange of blocks, transactions and blockchain
Pederson Commitment: A cryptographic primitive for the users to commit to a selected value and hide it from others.
Borromean Signature: To prove the specific value of commitment without giving away the value
Additive Homomorphic Encryption: To prove that sum of encrypted input and out transactions are equal.
Multilayered Linkable Spontaneous Anonymous Group (MLSAG) and Ring Confidential Transactions: To provide untraceability and enhance privacy and fungibility.
Core-Consensus Protocol implemented: To protect the system from enemies, forking and tampering.
Proof-of-Work (PoW) Algorithm
Difficulty Algorithm: To control that the blocks have almost the same speed
Serialisation/ De-serialisation of blocks and transactions
Transaction Validity and Verification
Socks Proxy: To decrease identifiability and improve anonymity
Interactive Daemon: To print blocks, txs, and entire blockchain from the daemon
Status, diff, print_bc, print_block, and print_tx commands
GO DERO Daemon: Mainnet and testnet support
Demo Homomorphic Encryption Blockchain Protocol (DHEBP)
Combining homomorphic encryption and an account-based model, DERO Homomorphic Encryption Blockchain Protocol (DHEBP) enables instant transactions while maintaining security and privacy. The consensus mechanism of DERO Σ (Sigma) mining and Σ blocks enables mining and rewarding all miners, unlike other systems where the winner receives all the block rewards. Settling of all transactions happens in the same blockchain the transactions occur, resulting in instant complete confirmation. These features lead to a 51% attack and double-spend immune blockchain. To check the details of DERO HE features, visit here.

Dero Project Coin
DERO is the coin of the Dero Project, which is worth $5.98 today, on Jun 2, 2022, with a 24-hour trading volume of $161,314. In the previous 24 hours, DERO's price has been down -9.0%. Its circulating supply is 13 Million DERO coins, and its total supply is 18.4 Million. Currently, KuCoin is one of the active exchanges to trade Dero coins.
Dero Project Financial Analysis
Today, on Jun 2, 2022, the price of each DERO coin is -78.1% lower than its all-time high of $27.29 on Oct 10, 2021, but it is 2305.6% higher than its all-time low of $0.248577, which occurred on Mar 13, 2020. The DERO Return on Investment (ROI) in the recent year has been significant in this bearish market. The financial charts at Cryptologi.st indicate an 87% growth in DERO's annual ROI, which has outperformed similar projects with -50% ROI. It means that if you invested 100$ in DERO a year ago, you would have 187$ in your pocket now. However, the top 1500 crypto projects have had a 2,342% growth in ROI over the same period.
Is DERO Coin an Easy Sell?
The short answer is no! Analytical charts at Cryptologi.st show that currently, Dero Project has a liquidity score of 19%, which means it is a very hard sell in a bear market.
Dero Project on Github
Dero Project has a public Github account, meaning that it tries to be a transparent platform. Projects with more contributors and commits (code developed and pushed to Github) are more reliable investments. Going through the Dero Project Github, we can see 16 forks from its blockchain.
How Popular Is Dero Project?
The popularity charts at Cryptologi.st show that Dero Project has experienced a 35% growth on Twitter in the recent six months. In the same period, its growth in Reddit and Telegram has been 21% and 18%, respectively.
Disclaimer: Don't take this article as financial advice. You need to DYOR (Do Your Own Research) before investment.
Dero Project Price Prediction
Price predictions are not always accurate since nobody can foresee the future. Still, they are indicators of the recent performance of the crypto projects and the experts' opinions about their future prices. Handle all price predictions with care and do not take them as financial advice here. Just use them to learn how crypto experts predict but decide based on your priorities and preferences.
Dero Project Price Prediction for 2022
In 2022, the average price of DERO coins is predicted to be $8.42. The minimum and maximum prices of the Dero Project are expected to reach $8.16 and $9.45, respectively.
Dero Project Price Prediction for 2023
The average price of DERO coins can revolve around $12.23 throughout 2023. The price of Dero is predicted to fall to a minimum of $11.90. It is also expected to hit a maximum of $14.10.
Dero Project Price Prediction for 2024
Crypto experts predict that in 2024, the average trading price of DERO can reach $18.12. The minimum price of DERO is expected to be $17.51, and it may hit a maximum price of $20.47.
Dero Project Price Prediction for 2025
The average trading price of each Dero coin is expected to reach $26.85 throughout 2025. The lowest and highest prices of DERO coins are predicted to reach $25.95 and $30.47, respectively.
Should I Invest In Dero Project?
Dero Project comes with innovative blockchain technology, which can be considered the biggest advantage of this platform. The blockchain includes various features to facilitate transactions using smart contracts. Financially speaking, its ROI has been remarkable in the current market, but a liquidity score of 19% makes it a risky project for the time being. Price predictions paint a better future for the Dero Project, but the time will tell! To make more confident decisions about Dero and the top 1500 coins, you can use the free screener tool to compare the platforms, select your favourite projects and put them on your personal watchlist to monitor their changes and access a library of crypto articles to play the high card in the crypto game!
How do you rate this post?