Dash Diamond: Decentralised Masternode on DECEMONY
#blockchain
#cryptocurrency
#decentralized
#defi
#investment
#pos
#dashd
tl;dr
Dash Diamond or DASHD is a young project providing a system called DECONOMY, designed to reward social behaviour in this ecosystem. DASHD provides masternode that runs on a proof-of-stake (PoS) base to earn revenue. This article is your guide to learning more about Dash Diamond, masternodes and DASHD's tokenomics info.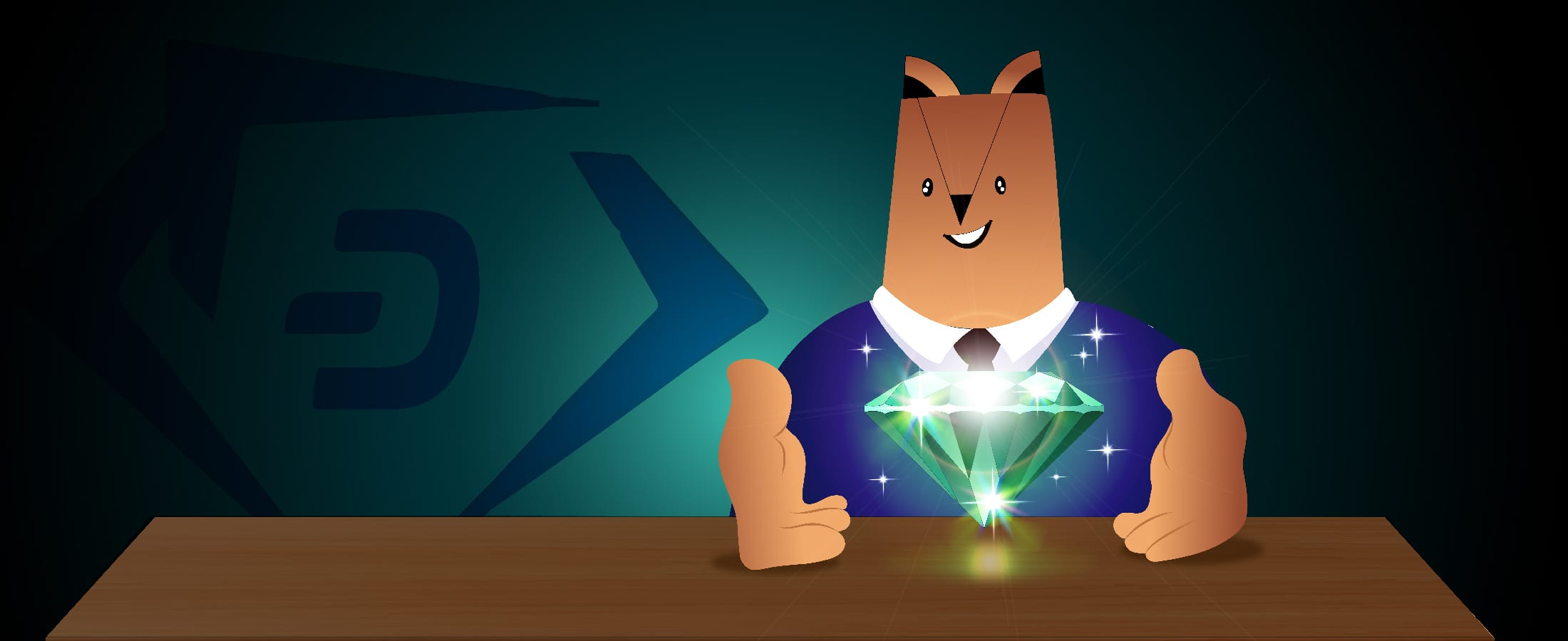 How do you rate this post?
What Is Dash Diamond?
Dash Diamond is kind of a digital asset used to give rewards for social behaviour in the DECEMONY system. It is a fork of the Dash and PIVX blockchain, the most widely-used and most secure cryptocurrency based on Proof of Stake and masternodes. Check out here to learn all about consensus mechanisms!
Dash Diamond's vision is to solve the usability issues facing most cryptocurrencies by becoming the Internet's native currency. Dash Diamond's primary token is known as DASHD, and according to Coingecko, it is the 593rd largest cryptocurrency by market cap with the current price of $0.61. Keep scrolling to learn more about this digital asset and its tokenomics data.
What Is Masternode?
Dash Diamond is a masternode coin. But what does it mean exactly? Actually, masternode is a node server with a full copy of the Dash blockchain. It is similar to any other full node, but the main difference is that masternodes have tasks and rights that normal full nodes do not.
Each masternode operator needs to deposit a corresponding number of coins, and then they will get 65% of each block reward based on the corresponding coins (Proof-of-Stake). As of March 2018, the Dash network has over 4700 masternodes located in over 41 countries.
How To Be A Masternode Operator?
Anybody could run a masternodes if they deposit some coins to the network (1000 Dash), and each masternode is allowed to vote on governance and funding proposals.
What Makes Dash Diamond Unique?
Unlike other ecosystems where social behaviour comes at a cost, with Dash diamond with its DECENOMY ecosystem, social behaviour not only does not generate costs but also generates returns. It works with masternodes and, using a proof of stake method, makes the network secure and provides instant send and near-zero transactions.
Dash Diamond Token (DASHD)
Dash Diamond (DASHD) is a decentralised cryptocurrency that ranks #585 and has a circulating supply of 97 Million DASHD coins and a total supply of 18 Million. Data from Coingecko shows that the token has started trading in October 2019 in the range of $2. Then on May 28, 2020, the price dropped to its lowest range at $0.00027029. About one year ago, on Mar 23, 2021, after a lot of fluctuation, the price hit a peak and saw it all-time high at $54. DASHS's price was descending in over a year, but it grew nearly 17% through last month and is now trading at $0.61.
Where to Buy DASHD?
Graviex, StakeCube, and Crex24 are three exchanges where you can buy DASHD. But first, you need to buy Bitcoin and then with your Bitcoins, you can purchase DASHD. If you are new to cryptocurrency, you can learn about cryptocurrency exchanges here.
Disclaimer: Don't take this as financial advice. You need to DYOR (Do Your Own Research) before investment.
Dash Diamond Price Prediction For 2022
Predicting the price of anything perfectly is impossible. However, based on the recent performance and previous price of DASHD, some experts predict that Dash Diamond's price will go up with the average trading price of $0.78 by the end of 2022.
Dash Diamond Price Prediction For 2023
By the end of 2023, Dash Diamond is predicted to trade in the range of $2.11.
Dash Diamond Price Prediction For 2024
The price of the DASHD is predicted to reach a minimum level of $1.07, with an average of $1.52 through 2024.
Dash Diamond Price Prediction For 2025
Dash Diamond's price could be traded at $2.11 in 2025. It's predicted that the price will touch the maximum level of $2.55 with an average price of $2.17.
Is Dash Diamond a Good Investment?
Dash Diamond, or DASHD, is a young project, and in terms of price, Dash Diamond's value is expected to continue the upward trend. Still, the whitepaper hasn't been released, and there is not enough information to learn more about DASHD's details. Another essential factor that should be noted is that the first founder of DASHD is unknown and had left the project (we don't know anything about the reasons), and DECENOMY took it over. In addition, they don't have any strong community on social media. The lack of whitepaper, roadmap and strong community makes it hard to say DASHD is a good investment. By and large, we expect the team to release their whitepaper and roadmap during 2022 and expand their community. Follow Cryptologi.st to educate yourself with more details on the top 1500 coins and discover which project is good enough to invest in.
How do you rate this post?