Breaking: Bitcoin, Ethereum Face 'Significant Challenges'
tl;dr
According to analysts at the Investment Bank, Bitcoin is still five times more volatile than gold, and Ethereum will continue to face competition from rival blockchains.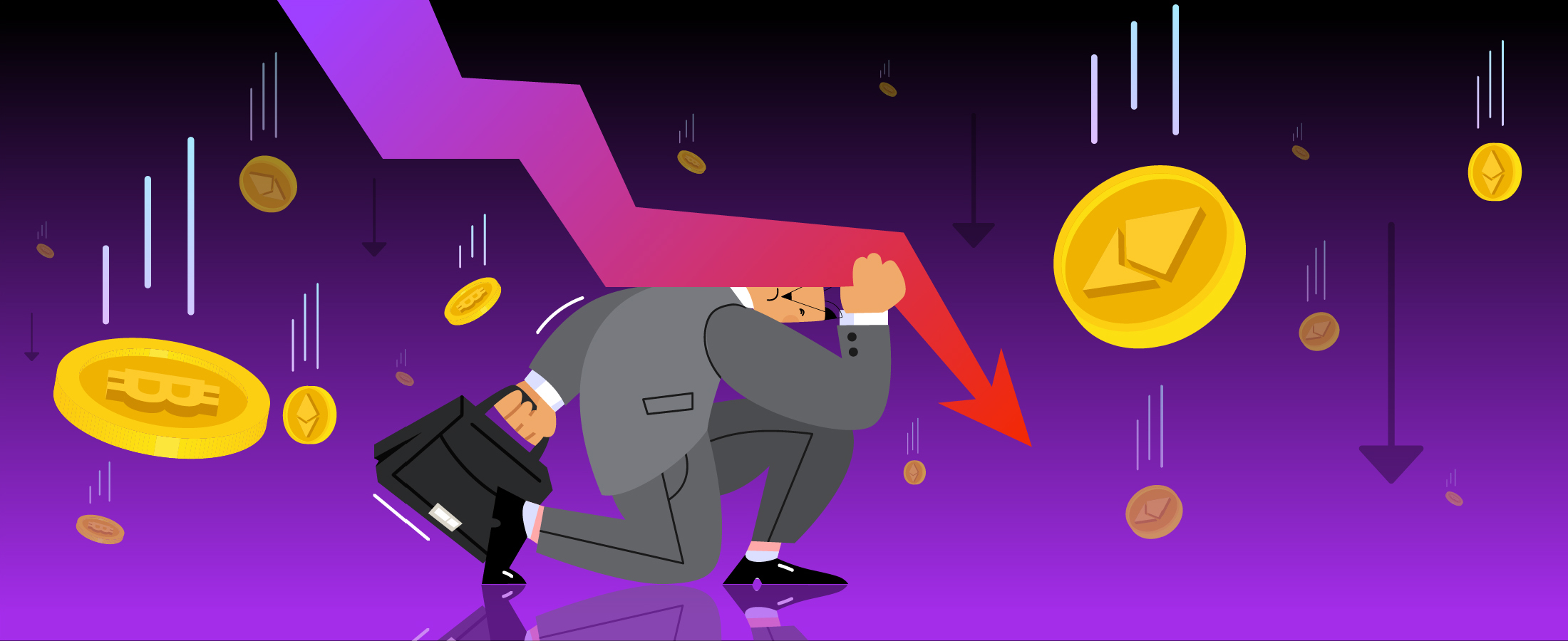 How do you rate this post?
Bitcoin Volatility
Bitcoin volatility is five times that of gold, and it is now trading at $38,449, down 44% from its all-time high of $69,044. Many cryptocurrency investors believe Bitcoin is a type of "digital gold," acting as a hedge against inflation like precious metals.
How Does Volatility Affect Bitcoin and Ethereum?
ْThe analysts of JPMorgan Chase & Co. (NYSE: JPM) - a global financial services leader - mentioned that Bitcoin would struggle to gain institutional acceptance because of its volatility, whilst Ethereum will face more competition from competing blockchains. In Decentralized Finance (DeFi) and Non-Fungible Tokens (NFTs), Ethereum competitors such as Solana, Terra, Binance Smart Chain, and others are gaining traction.
"What has been noticeable during this month's correction is that Ethereum has not managed to reclaim market cap share vs its main competitors as its price declined by a similar magnitude to smaller altcoins," analysts stated.
Solana: the Main Competitor of Ethereum
The network of Solana is popular because it is less expensive and faster than Ethereum's. And it's becoming more popular among NFT collectors to be utilised for trading NFTs. Solana, on the other hand, has its own set of issues, including frequent network congestion and slowdowns. The network was down for 17 hours in September 2021. However, the price of SOL (Solana's native cryptocurrency) has remained stable at just under $100. It's worth noting that it is the seventh-largest cryptocurrency by market capitalisation.
Final Remarks
Staying up to date on the latest crypto news is essential to making wise investment decisions. Knowing what's happening in the crypto world is highly important because it influences a decent percentage of the decisions we make on a daily basis in the market. Keep an eye on Cryptologi.st for the most up-to-date news and assessments of the top 1500 currencies and many other reports of the crypto world. We'll keep you posted!
How do you rate this post?