Crypto Regulation Is Here: Which Tokens Are In Danger?
tl;dr
Governments make crypto regulations in an attempt to govern cryptocurrencies. The recent U.S. crypto regulation made people wonder how it will affect crypto projects and their performance and whether they should deposit more money into a project, withdraw their investments, or simply ignore the situation. Keep reading to find out if your favourite investments are in danger of being affected by this crypto regulation.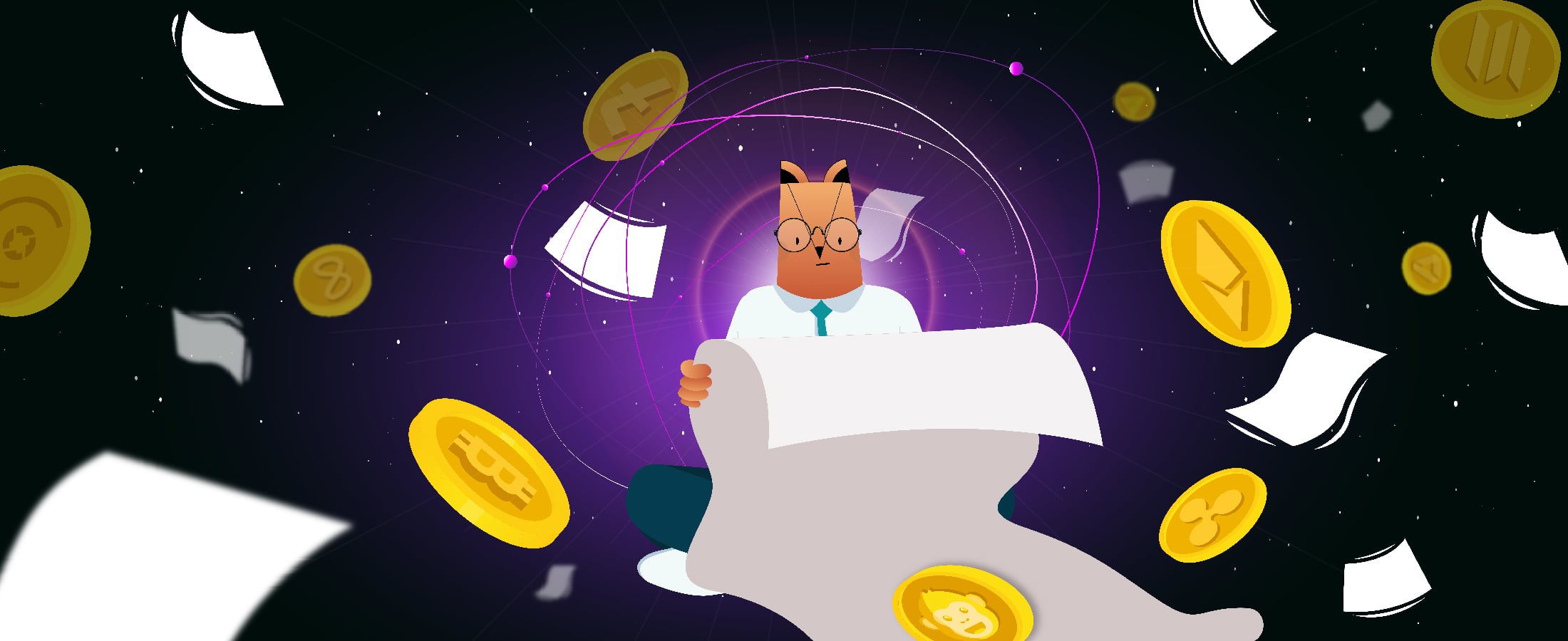 How do you rate this post?
What Are Crypto Regulations?
A Crypto regulation is made to govern crypto projects all around the world. The laws and regulations are constantly changing, and each country has its special set of rules. The U.S. is one of the countries that has always been a pioneer in this field by constantly developing federal cryptocurrency legislation. The Financial Crimes Enforcement Network - FinCEN - still does not consider cryptos a legal tender but rather considers them as tokens that are "other value that substitutes for currency" and sees crypto exchanges solely as money transmitters. Moreover, The Internal Revenue Service (IRS) sees cryptocurrencies as "a digital representation of value that functions as a medium of exchange, a unit of account, and/ or a store of value" and has proposed a tax guideline based on this definition.
Which Projects Can Be Affected By This Crypto Regulation?
Since the creation of the king crypto Bitcoin, cryptocurrencies and regulators haven't been very good friends to each other. While regulators can target a wide range of crypto assets, their main focus is privacy-focused or DeFi projects.
Crypto Regulation Affectee No. 1: Monero
Without a doubt, Monero, as a privacy-focused cryptocurrency and blockchain, is the first project that comes to mind when we talk about crypto regulation. The project Monero is the most successful privacy crypto platform, and what makes it unique is that unlike blockchains like Bitcoin and Ethereum, Monero's transactions are entirely private. This is one of the main reasons that makes Monero a thorn in U.S. regulators' flesh, and it went so far that back in 2020, the Internal Revenue Service started offering a $625K cash bonus to anyone who could crack Monero's privacy and reveal its transaction history.
Crypto Regulation Affectee No. 2: MakerDAO
Even though the Maker protocol hasn't been implicated by the regulators yet, users have estimated that there's a high chance of it happening in the future. MakerDAO's co-founder Rune Christensen believes that U.S. regulators could target this project since it directly issues dollar-pegged stablecoins. Christensen believes that, in the long run, it would be better for DAI to switch from being dollar-pegged to a free-floating asset. Although, for now, MakerDAO doesn't plan to take such actions for the U.S. crypto regulation, and according to a draft of the House Stablecoin Bill, a conservative approach will be taken towards stablecoin regulations, and only stablecoins similar to Terra would face enforcement actions. However, this draft also mentions that all non-bank stablecoin projects need to register with the Federal Reserve to continue their activities in the U.S.
Crypto Regulation Affectee No. 3: Tornado Cash
Tornado Cash's unique feature has made it a clear target for U.S. regulators: it allows users to deposit USDC or ETH to one address and withdraw from another. Mind-blowing, right?
This feature allows users to break free from the traceability of transactions available on open-ledger blockchains. Even though many users have utilised this feature to simply maintain their long-lost privacy, it has also created room for cyber criminals to make untraceable transactions freely. The Treasury Office of Foreign Assets Control sanctioned the protocol because Tornado Cash has "failed to impose effective controls" to prevent money laundering very recently (on August 8, 2022). In response to the crypto regulation against Tornado Cash, its native cryptocurrency TORN saw a significant drop in value, from around $30 to just $6.30. The following chart indicates its price changes in the last three months.
Can Crypto Get Regulated?
Although (centralised) governments constantly try to regulate (decentralised) cryptocurrencies - and may be successful to some extent - the answer is "not really". Blockchain technology and its features are revolutionary; in most cases, it's just not possible for a centralised system to define rules for a decentralised system. However, the regulations can affect the performance of a project and its token. Suppose you want to invest in similar projects we discussed just for investing and not using their unique features. In that case, we recommend looking out for other, less regulator-attention-grabbing projects out there. But if you want to use these projects' unique features and support their technologies, that's a whole other story!
Crypto regulation is around the corner, and if you've invested in any of the above projects, you need to take heed. To stay on top of your crypto game, revise your portfolio and find your next investment gem, check out Cryptologist! It offers everything you need before finalising your investment projects all in one place - from the crypto news to project analysis and crypto screening tools! Always make sure to do your own research before investing in a crypto project, and define goals for your investment, i.e. why do I want to invest in this project, do I want to make a profit or do I just want to support the developers and the idea, etc.
How do you rate this post?