Crypto Market: Top Breaking News Of The Week!
tl;dr
There was some good news out there over the last week. Most importantly, Ethereum launched a new upgrade Colombia joined El Salvador in officially accepting cryptocurrencies, congress warmly welcomed crypto CEOs and the Chinese prohibition on Bitcoin mining has been resolved. With negative press being that the IMF announced that it is trying to regulate the cryptocurrency market. Although the decentralized nature of blockchain technology makes it challenging for the IMF and it is not clear if the crypto market could truly be regulated or not. This news shows that blockchain and cryptocurrency are gaining much more attention. Even the CIA officially announced that they are working on crypto projects.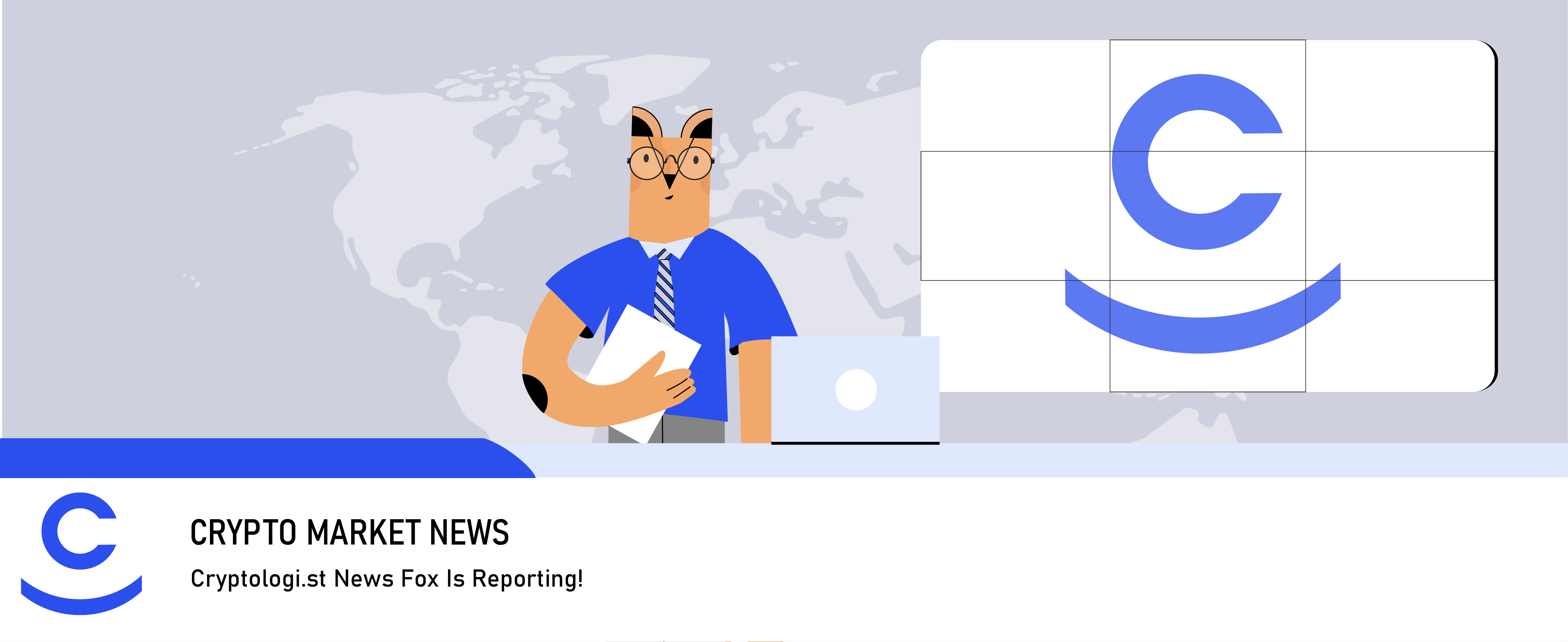 How do you rate this post?
Before you read
The crypto market still is currently very volatile, still in red with no clear reason for the cryptocurrency drop. Drops seemingly came after recent comments from SEC Chairman Gary Gensler on cryptocurrency regulation, President Joe Biden's signing of a $1.2 trillion infrastructure bill last month that includes key provisions that could have tax implications for crypto investors and uncertainty over the new omicron coronavirus variant. Not to mention the Evergrande potential default.
Over the previous 24 hours, the global crypto market capitalization has dropped by 1.23 per cent to $2.24 trillion. Bitcoin which is presently selling at $48,628.00, has lost 0.04 per cent of its market domination in the last day. Putting it at 41.13 per cent. Over the last 24 hours, total cryptocurrency trade volume fell by 9.75 per cent to $69.42 billion. Stablecoins ($55.29 billion) accounted for 79.65% of the crypto market's 24-hour market volume, while DeFi ($8.97 billion) contributed 12.92 per cent of total crypto volume.
1. Ethereum Gets Another Upgrade: Arrow Glacier
A few months ago Ethereum developers asked users to upgrade their nodes - the devices running the network's software - and save transactions' immutable ledger. They're at it again! This time to postpone the "difficulty bomb" — a routine activity that will become redundant once Ethereum 2.0 is fully implemented and the network switches to a proof-of-stake consensus mechanism that eliminates crypto mining.
Arrow Glacier Upgrade Is No Pressure!
Unlike the London hard fork, which put the network under deflationary pressure and altered Ethereum's fee structure, the Arrow Glacier upgrade scheduled for this week isn't quite as drastic. It's not even close to Altair the October upgrade that made the beacon chain—the foundation for Ethereum's move to proof of stake—ready for prime time. Arrow Glacier's primary goal is to prevent a bomb from detonating giving developers additional time to upgrade the Ethereum network to Ethereum 2.0. The current network may become less usable without it.
Proof of Work: More Processing Power
Proof of work encourages a race for ever-more processing power, which negatively affects the environment and adds to people's garage clutter, which is why the network is switching to proof of stake. Coin holders can lock up their ETH in the network to safeguard the blockchain under this design, and in exchange, they will earn newly minted ETH in proportion to their contribution, even if they don't have the most expensive gear.
2. Colombia's Largest Bank Taps Gemini to Offer Main Cryptocurrency Trading to Clients
Colombians will soon buy Bitcoin and other cryptocurrencies directly from their bank accounts! It's part of Colombia's new regulatory sandbox, starting to bear fruit as more banks begin to offer bitcoin services to their customers through partnerships with top crypto startups. Colombians will be able to buy cryptocurrencies through Bancolombia the country's largest bank beginning December 14. It is all possible due to a bank partnership with the Winklevoss brothers' cryptocurrency exchange Gemini.
As part of a one-year pilot program, a small number of Bancolombia clients will be able to purchase Bitcoin, Ethereum, Litecoin or Bitcoin Cash from their accounts. The Financial Superintendence of Colombia, the country's financial regulator, will monitor the program.
3. Warm Welcome of Congress to Crypto CEOs
Members of Congress reacted positively to crypto CEOs testified before a congressional committee. With one exception, the tone of Congress towards crypto was dramatically different than in previous years and crypto executives received encouragement from both Republicans and Democrats.
Who Testified Before The Congress?
Top executives from Coinbase, Circle and four other cryptocurrency companies testified before Congress on Wednesday an occasion that would have triggered indignation in the past years. Rather the crypto executives were met with interest and even encouragement.
Six CEOs testified before the US House Committee on Financial Services, including Sam Bankman-Fried of FTX regarding the growing importance of crypto and the industry's desire for regulation during the five-hour meeting.
Unlike previous sessions which were almost solely focused on the illegal use of Bitcoin on Wednesday, committee members inquired about everything from the security benefits of blockchain technology to the potential for cryptocurrency to bring more financial inclusion.
4. IMF Wants 'Coordinated, Comprehensive' Global Crypto Regulation
The International Monetary Fund (IMF) has cautioned that the rising crypto sector poses "systemic" financial stability risks and has urged for "comprehensive, consistent, and coordinated" worldwide regulation of the industry. The IMF explained that the crypto's $2.5 trillion market value indicated the importance of innovations like blockchain and reflected that it's overvalued. So, regulation can safeguard financial stability.
Regulators Emphasize Cryptocurrency
Over the last year regulators worldwide have increased their emphasis on cryptocurrencies. Last month the US Federal Reserve, FDIC and OCC released a joint statement outlining an ambitious crypto agenda, addressing topics such as bank-issued stable coins. Soon after the OCC sent a letter instructing banks that they must provide proper controls before engaging in crypto-related activities.
The Financial Conduct Authority in the United Kingdom has spent $670,000 on staff training to identify criminal uses of cryptocurrency. In Japan, the Financial Services Agency has announced that stablecoin issuance will be limited to banks and wire transfer providers starting in 2022.
5. The CIA Verifies Rumors: It Is Working on Cryptocurrency Projects
According to Director William Burns, the CIA may not have invented Bitcoin, as conspiracy theorists claim, but he said that his predecessor began numerous "various cryptocurrency projects." William Burns, director of the Central Intelligence Agency said the CIA has multiple operations to follow cryptocurrency during the Wall Street Journal's CEO Summit yesterday.
In response to a question about the intelligence agency's ability to constrain ransomware attacks emanating from abroad, Burns said that the CIA runs different projects about cryptocurrency and is trying to look at second-and third-order consequences. Also, helping colleagues in other sections of the US government to provide solid intelligence.
6. The Chinese Prohibition on Bitcoin Mining Has Been Recovered
Bitcoin mining has fully recovered from the Chinese crypto crackdown earlier this year, which effectively shut down more than half of the world's miners overnight. The recovery is measured in hash rate an industry term that refers to the combined computing power of all bitcoin miners. According to data from Blockchain.com, the network has totally recovered its losses. Increasing by nearly 113 per cent in just five months.
China had long been the core of the Bitcoin mining industry with estimates showing that it accounted for 65 per cent to 75 per cent of global Bitcoin mining. However more than half of bitcoin's hash rate disappeared from the global network after Beijing essentially banned the country's cryptocurrency miners in May.
Final Remarks
The cryptocurrency market is decentralized meaning it is neither issued nor backed by a central authority like a government or bank. Instead, it is distributed over a network of computers. We must stay up with what is going on in order to survive in this turbulent economy. Knowledge is power! Cryptologi.st is here to offer insights toward all your desired cryptocurrency info (with key metrics) to make your own smart decisions and invest with confidence. Join us there in the future!
How do you rate this post?