CBSL (CeBioLabs) ICO Is Live! Time To Hurry!
tl;dr
Crypto space grows much faster than public space, and institutional investors continue to move into it as they look for high-growth investment opportunities and raise their capital. One of the unregulated ways to raise capital with digital assets is known as ICO. Recently, the CeBioLabs (CBSL) announced that the second stage of their ICO is complete, and the last stage ends on Sep 26, 2022. Keep scrolling to learn all about its details and see if it should be in your portfolio.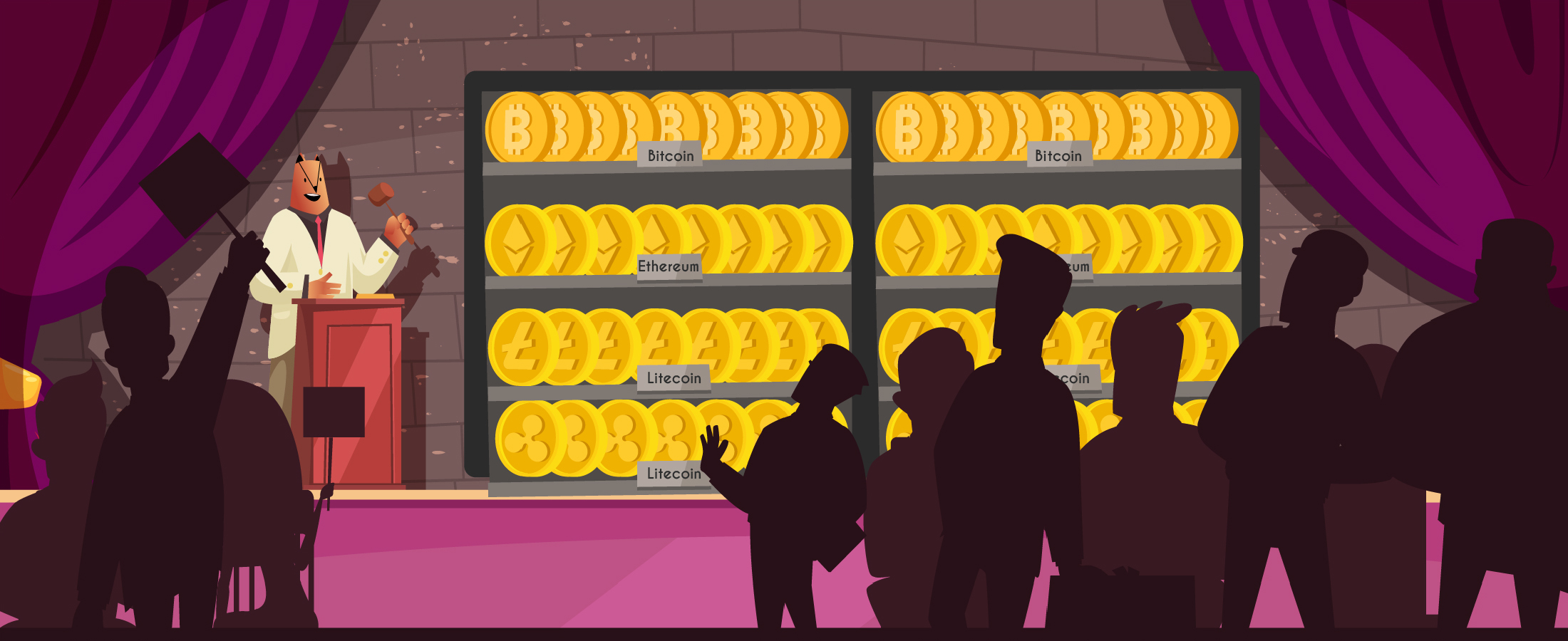 How do you rate this post?
Before You Read
The acronym ICO stands for Initial Coin Offering, a fundraising method in blockchain that businesses use to raise capital by offering their native token to the investors at the base price. The article focuses solely on CeBioLabs ICO, which started on Aug 1, 2022, and will end on Sep 26, 2022. Let's clearly picture the project and then discover the CBSL ICO details. Also, to learn more about ICOs, you'll enjoy this ultimate guide.
What Is CBSL (CeBioLabs)?
CBSL (CeBioLabs) is a German startup founded in late 2021. It combines Blockchain technology with the emerging Cannabis and CBD market. CeBioLabs consists of various projects and products, including unique Blockchain-based Supply Chain Management, a Decentralised Marketplace for Cannabis and CBD producers and consumers, a Blockchain-based Platform for Certificates of Authenticity, global E-Commerce projects in the field of CBD and Cannabis, Global E-Commerce Projects and Cannabis/ CBD Technologies.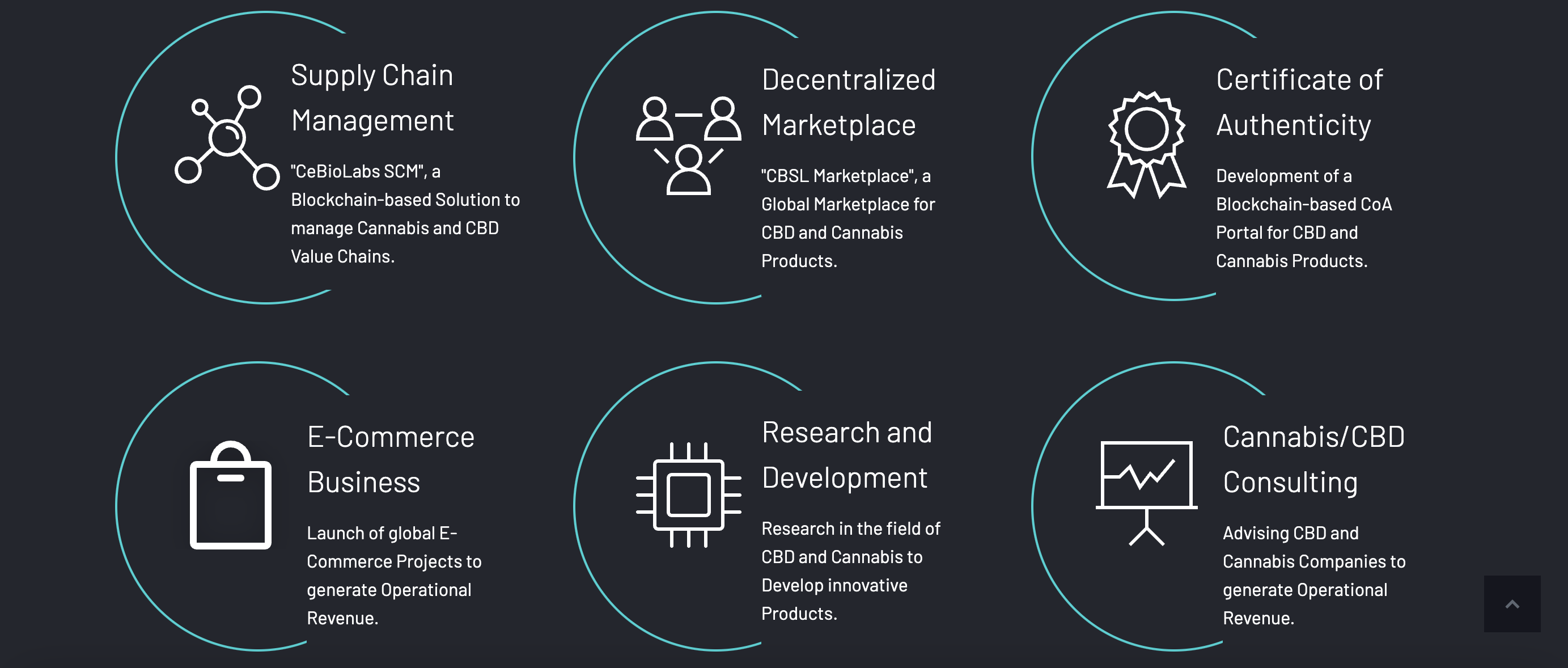 What Is CBSL Token?
CeBioLabs owns its unique token CBSL, a utility token that plays a vital role in linking blockchain technology to CBD and cannabis market players. It will be available to companies to pay the usage fees for our B2B solutions and services, such as CeBioLabs SCM, CBSL Marketplace and Blockchain-based Certificate of Authenticity. CBSL token is based on the Binance Smart Chain (BSC) with a total supply of 100000000 tokens. Yesterday, on Sep 17, 2022, CeBioLabs announced that the CBSL token was listed on Coinmarketcap. However, the financial information is not released yet, and you can follow the latest price information and charts on Cryptologi.st after its launch.

How Are The CBSL Tokens And Funds Used AT CBSL ICO?
According to the CBSL official website, a total of 25% (25,000,000) of the 100000000 CBSL tokens will be sold to investors as part of the token sale (ICO). The remaining 75% of the total CBSL tokens (75,000,000 CBSL) will stay in possession of CeBioLabs after the token sale and be used for various functions and measures. The following image depicts the CBSL token distribution and its details.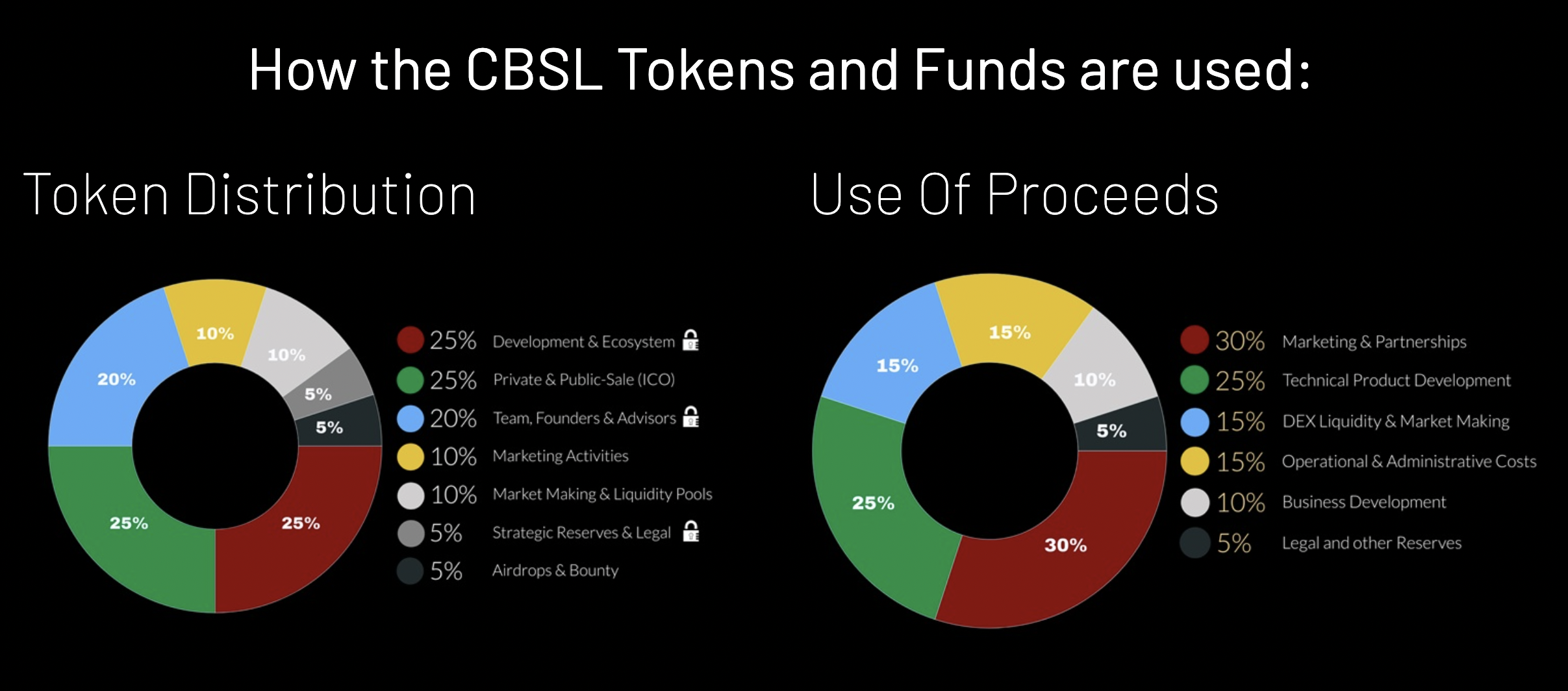 CBSL ICO Dates
ICO Start: Aug 1, 2022
Stage 1: August 1st – August 15th (10% discount)
Stage 2: August 15th – September 5th (5% discount)
Stage 3: September 5th – September 26th (no discount)
Final Remarks
The world of cryptocurrencies is growing rapidly with thousands of financial opportunities. All we need to survive in this volatile market is to weigh our options before making our investment decision.
Here at Cryptologi.st, we aim to expand your crypto knowledge with the help of hundreds of crypto education articles and hot news and streamline the investment process thanks to unique features like a free Screening tool and a Watchlist. Follow Cryptologi.st and stay on top of your crypto game!
How do you rate this post?