Catecoin: A New Competitor for Shiba Inu and Dogecoin!
#cryptocurrency
#defi
#investment
#nft
#play-to-earn
#token
#cate
tl;dr
In recent years, with the innovation of blockchain, the popularity and demand for meme coins have exceeded our imagination. Meme coins have opened an alternative spectrum of financial and earning opportunities. You certainly have heard about some of these meme coins, like Doge and Shiba Inu. Meme coins are developing rapidly, and there's a newfound competitor known as Catecoin, with which people will be rewarded cryptocurrency for creating memes! Keep reading to learn about Catecoin, its features, and its utility token, CATE.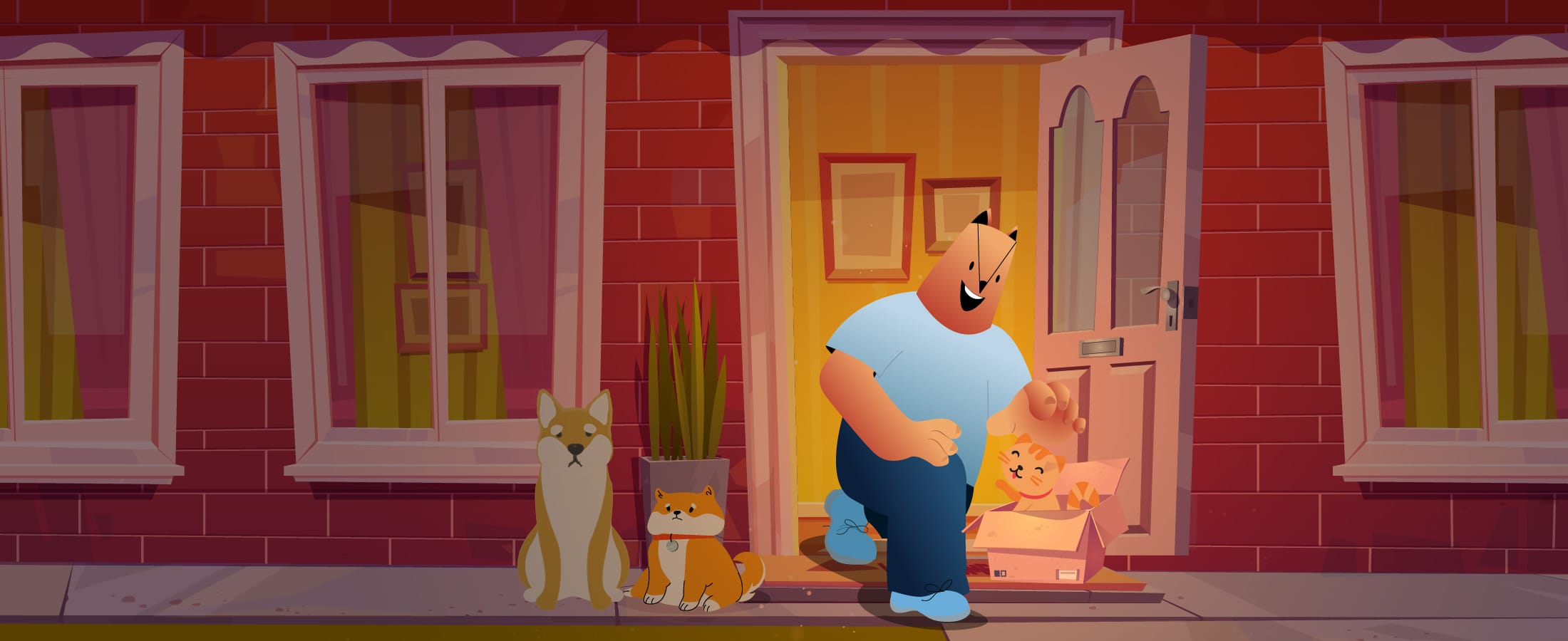 How do you rate this post?
What Is Catecoin?
Catecoin is the one and only meme DeFi platform that provides a decentralised platform for meme-creators and makes the meme world much more lucrative. It allows meme creators to submit their memes, and they will receive Catecoin. Catecoin's token is known as CATE and has been around since May 2021. CATE has set itself as a competitor for other meme coins, like Doge and Shiba Inu and is used in gaming and meme DeFi platforms.
How Does The Catecoin Platform Work?
Based on Catecoin's whitepaper, the platform works with Metamask and anybody who makes memes can post them on the network, and once they get 100 likes and ten comments, they can start earning CATE.
Catecoin's Significant Features
Catecoin has offered interesting features regarding gaming and NFTs, staking, meme creation, and hold and earn, which we'll elaborate on below.
Gaming And NFTs in Catecoin
Catecoin easily makes it possible to buy and trade cat NFTs in the Catecoin Marketplace. In addition, you can play 'Rise of Cats', a play-to-earn game, and earn CATE.
Staking in Catecoin
Staking your CATE in Catecoin dApp, you will earn 15% APY, but remember you should stake your CATEs at least for 31 days, and if you withdraw them, you should pay a 20% penalty.
Meme Creation in Catecoin
Catecoin provides an actual place for creators to make and share memes with other users and create NFTs and earn value.
Hold and Earn in Catecoin
According to the Catecoin whitepaper, CATE is a reflective and deflationary token. For each transaction within the Catecoin ecosystem, 1% of the transacted value will permanently be burned from the total CATE supply, and 1% is redistributed to all holders.
Who Can Create Memes In the Catecoin Platform?
Anyone who has a Catecoin wallet with at least 1,000,000 CATE will be able to create memes.
Catecoin vs Dogecoin and Shiba Inu
Since the CATE token is similar to its competitors, let's compare it to DOGE and Shiba and learn how Catecoin is different from them in the circulation supply, utility, staking options, holding, and earning.
Circulation Supply
Regarding the circulation supply of tokens, CATE doesn't have as large a supply compared to DOGE, which has an unlimited circulation supply, and Shiba, which has a total supply of 1 Quadrillion tokens.
Staking
Catecoin holders can earn 15% APY by staking their CATE tokens, but there is no staking option for Doge and Shib holders.
Hold and Earn
Unlike Shiba Inu and Dogecoin, which offer no earning options, with Catecoin, holders earn 2% of every transaction.
Usage
We can implement the CATE token in DeFi Meme Platforms and Gaming Platforms, while Shiba tokens can only be used in Shibaswap, and there is no utility for DOGE.
CATE Token Distribution
33% is reserved for the Ecosystem.
7% is spent on Liquidity.
45% is for Burning and Supply.
10% goes to Marketing.
10% is allocated to the Team and Future Development.
CATE Token Financial Information
The CATE token came to play and started trading at $0.0000007 on May 11, 2021. It had a constant trend at first; then, on Sep 18, 2021, the token value dropped to its lowest level at $0.000000000030. After one month, the CATE token saw a surge in its price and hit the peak and recorded its highest price at $0.00001176 on Nov 10, 2021. Now, on Apr 25, 2022, the current price is sitting at $0.00001, with a circulating supply of 34 Trillion CATE coins and a total supply of 100 Trillion. According to Coingecko.com, the CATE token is the 666th largest cryptocurrency by market cap.
Disclaimer: Don't take this as financial advice. You need to DYOR (Do Your Own Research) before investment.
CATE Token Price Prediction In 2022
The world of cryptocurrencies is completely unpredictable, and it has peaks and troughs. Therefore, it's impossible to predict anything exactly. Still, based on the recent function of CATE, some experts predict that the Catecoin price can go up from 0.00000111 USD to 0.00000334 USD in one year with a minimum level of $0.00000167, a maximum level of $0.00000189, and an average trading price of $0.00000173.
CATE Token Price Prediction In 2023
The price of CATE is expected to reach at least $0.00000243. The CATE price can reach a maximum of $0.00000294, with an average price of $0.00000250 throughout 2023.
CATE Token Price Prediction In 2024
CATE token's value is expected to continue its growth and be traded at a minimum price of $0.00000357, a maximum price of $0.00000407, and an average trading price of $0.00000370 in 2024.
CATE Token Price Prediction In 2025
The price of each Catecoin Token (CATE) is expected to be at a minimum of $0.00000529, a maximum level of $0.00000622, and an average price of $0.00000548 by the end of 2025.
Catecoin Roadmap
What follows are the details of Catecoin's roadmap and its performance.
What Had Catecoin Done Since 2021?
'Rise of Cats' game trailer launch
'Rise of Cats' wiki launch
First-round NFT community subscription
What Are Catecoin's Plans?
Cate NFT second-round auction launch
'Rise of Cats' NFT DEX launch
'Rise of Cats' NFT staked mining launch
What Will Catecoin Do?
After doing what they already have in progress, the Catecoin team will work on launching Rise of Cats V2.0.
Should I Invest In Catecoin?
Catecoin is a decentralised meme-based project launched less than a year ago to bring financial stability to the meme world. The project is entirely new, and the value of the CATE token is significantly low compared to its rival coins, and it requires time to take form, and you shouldn't consider the CATE coin as s short-term investment. Moreover, the lack of any founder for the Catecoin project and a strong community can be red flags for some investors. By and large, you need to put all the details about Catecoin together, and remember that here at Cryptologi.st, we are not financial advisors. We just help you by providing the necessary information about the top 1500 coins and educational articles.
How do you rate this post?