Catecoin Price Prediction 2023, 2025, 2030 and 2040. Is It a Good Investment?
#cryptocurrency
#defi
#investment
#nft
#play-to-earn
#token
#cate
tl;dr
In recent years, with the innovation of blockchain, the popularity and demand for meme coins have exceeded our imagination. Meme coins have opened an alternative spectrum of financial and earning opportunities. You have heard about some meme coins, like Doge and Shiba Inu. Meme coins are developing rapidly, and there's a newfound competitor known as Catecoin, with which people will be rewarded cryptocurrency for creating memes! Keep reading to learn about Catecoin (CATE) Price Prediction 2023, 2025, 2030 and 2040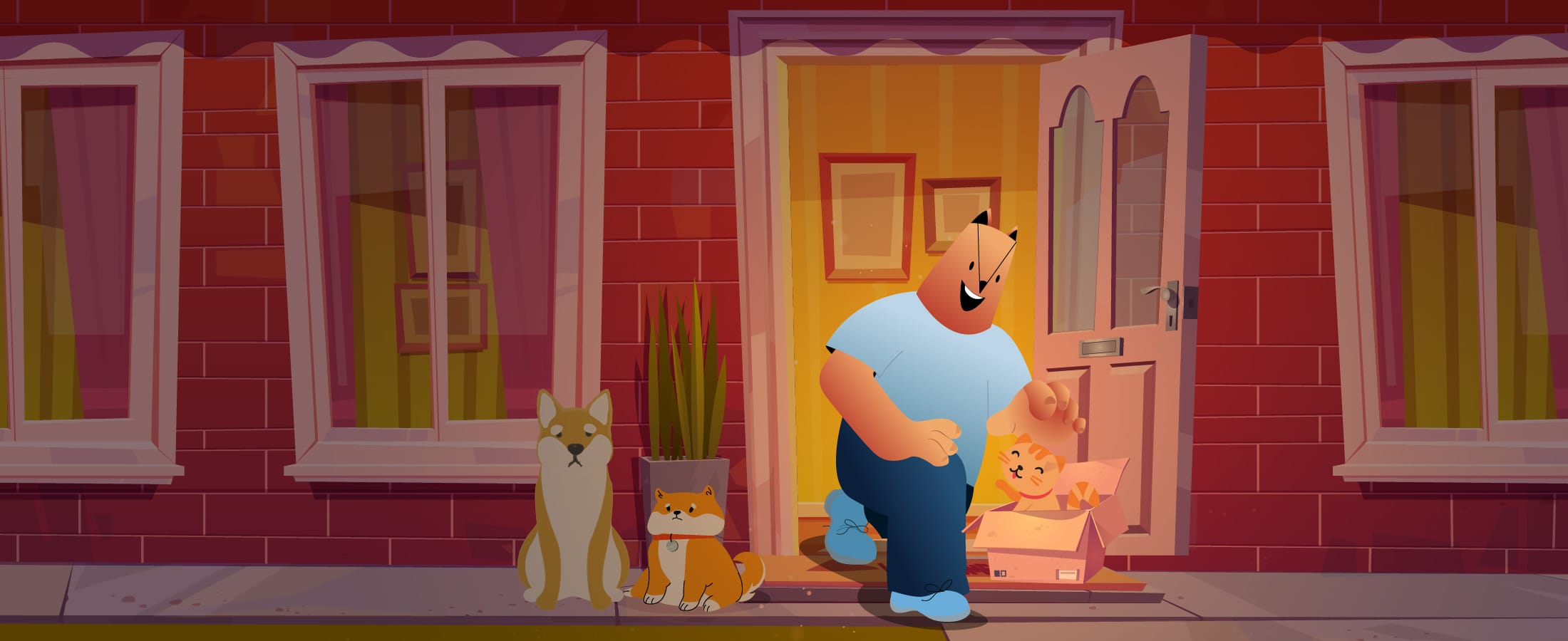 How do you rate this post?
What Is Catecoin?
CateCoin (CATE) is a meme currency that features a cat as its mascot. Unlike other popular meme coins like Dogecoin and Shiba Inu, CateCoin is not a dog coin.
However, it is still a meme currency and owes its existence to the success of Dogecoin. CateCoin's unique selling point is that it rewards users for creating memes.
Users can share their memes on the network and earn CATE once they receive 100 likes and 10 comments. Users must have at least 1,000,000 CATE in their wallet to be acknowledged as a meme creators.
Additionally, memes submitted on the CateCoin platform can be turned into non-fungible tokens (NFTs) and sold for money. A portion of the revenues from NFT sales goes to the developer.
CateCoin also has plans to introduce a decentralized exchange for NFTs. CateCoin has a maximum supply of 100 trillion CATE, with 45% planned for burning, 7% for liquidity pools, 10% for marketing and team expenses, and 5% for development.
CateCoin holders can stake their coins for a 15% yearly payout while paying a 2% transaction tax on all network transactions. How Does The Catecoin Platform Work?
Based on Catecoin's whitepaper, the platform works with Metamask; anybody who makes memes can post them on the network, and once they get 100 likes and ten comments, they can start earning CATE.
Next, we discuss Catecoin (CATE) Price Prediction for 2023, 2025, 2030, and 2040.
Catecoin's Significant Features
Catecoin has offered interesting features regarding gaming and NFTs, staking, meme creation, and hold and earn, which we'll elaborate on below.
Gaming And NFTs in Catecoin
Catecoin easily makes buying and trading cat NFTs in the Catecoin Marketplace possible. In addition, you can play 'Rise of Cats', a play-to-earn game, and earn CATE.
Staking in Catecoin
Staking your CATE in Catecoin dApp, you will earn 15% APY, but remember you should stake your CATEs for at least 31 days, and if you withdraw them, you should pay a 20% penalty.
Meme Creation in Catecoin
Catecoin provides a place for creators to make and share memes with other users, create NFTs and earn value.
Hold and Earn in Catecoin
According to the Catecoin whitepaper, CATE is a reflective and deflationary token. For each transaction within the Catecoin ecosystem, 1% of the transacted value will permanently be burned from the total CATE supply, and 1% is redistributed to all holders.
Who Can Create Memes On the Catecoin Platform?
Anyone who has a Catecoin wallet with at least 1,000,000 CATE will be able to create memes.
Catecoin vs Dogecoin and Shiba Inu
Since the CATE token is similar to its competitors, let's compare it to DOGE and Shiba and learn how Catecoin differs from them in the circulation supply, utility, staking options, holding, and earning.
Circulation Supply
Regarding the circulation supply of tokens, CATE doesn't have as large a supply compared to DOGE, which has an unlimited circulation supply, and Shiba, which has a total supply of 1 Quadrillion tokens.
Staking
Catecoin holders can earn 15% APY by staking their CATE tokens, but there is no staking option for Doge and Shib holders.
Hold and Earn
Unlike Shiba Inu and Dogecoin, which offer no earning options, with Catecoin, holders earn 2% of every transaction.
Usage
We can implement the CATE token in DeFi Meme Platforms and Gaming Platforms, while Shiba tokens can only be used in Shibaswap, and there is no utility for DOGE.
CateCoin (CATE) Fundamental Analysis
CateCoin (CATE) is a meme coin that distinguishes itself from other popular Doge-related currencies by incorporating a cat motif in its branding.
The CateCoin team has also ensured that the currency has practical use by including DeFi and NFT-based features such as crypto staking, NFT trading, and play-to-earn (P2E) games within its ecosystem.
The team has even developed a special cryptocurrency wallet and provides a BNB Chain launchpad for IDOs. CateCoin features a built-in burn mechanism to decrease the token supply gradually.
Although CateCoin was introduced in May 2021, around the same time as the surge in popularity of Dogecoin due to Elon Musk's remarks, it did not gain the anticipated popularity after its introduction on PancakeSwap as a BEP-20 token. When considering the price of CateCoin, it is important to consider the project and its recent average price value.
CATE Token Distribution
33% is reserved for the Ecosystem.
7% is spent on Liquidity.
45% is for Burning and Supply.
10% goes to Marketing.
10% is allocated to the Team and Future Development.
CATE Token Financial Information
CateCoin, with the symbol CATE, is a cryptocurrency project or a kind of crypto asset holding the current market cap rank #825 and a live market cap of $15,940,114.
CateCoin has a Circulating Supply of about 34,378,628,154,281.39 and a Total Supply of 100,000,000,000,000. Today, the CateCoin price is $4.6e-7 with a 24hr trading volume of $767,325.28, indicating a -6.5% decrease in CATE price.
The current price of CateCoin is 96.06% lower than its All-Time High of $0.00001176 on 10 Nov. 2021, but it is undefined higher than its All-Time Low of $0 on undefined. Less
Disclaimer: Don't take this as financial advice. You need to DYOR (Do Your Own Research) before investment.
Catecoin (CATE) Price Prediction 2023
A fundamental analysis of CateCoin (CATE) suggests that it is a promising cryptocurrency that has gained attention this year.
According to price predictions, CATE is expected to experience a significant increase in value during the second half of 2023, with a potential price of $0.00000066913098. While the rise in value may be gradual, there are no expected drops in price.
With anticipated collaborations and advancements, it is feasible for CATE to average a price of $0.00000062452225 in the near future. The minimum value for CATE is expected to be $0.00000053530478.
Catecoin Price Prediction In 2024
Looking ahead to 2024, the future looks bright for Catecoin (CATE). With several potential partnerships and initiatives on the horizon, experts predict that the price of CATE could exceed $0.000001.
However, it's important to note that the relative strength index of CATE is currently in the oversold zone, so it may be wise to wait for a bullish trend before investing.
Despite market volatility, CATE is expected to have a minimum trading price of $0.00000089217464 and an average trading price of $0.0000009813921.
Catecoin Price Prediction In 2025
According to market analysis, the future of Catecoin (CATE) is uncertain. If the current trend of growth persists, it is predicted that the value of CATE may reach $0.000002 by 2025, resulting in potential profits for investors.
However, if the market experiences a decline, this goal may not be met. On average, CATE is expected to trade at a price of $0.000001 with a low of $0.000001 in
Catecoin Price Prediction In 2030
Based on market sentiment and technical analysis, Catecoin (CATE) is predicted to remain stable in the next five years. In 2026, CATE is expected to reach and surpass its all-time high, with a projected value of $0.000002, a minimum price of $0.000002, and an average price of $0.000002.
By 2027, the average price is expected to cross $0.000002, with a minimum price of $0.000002. If partnerships continue to develop, a bullish trend could bring the average price to around $0.000003 by 2028, with a maximum price of $0.000003.
However, failing to gather support could result in a low of $0.000003. By 2030, CATE is expected to surpass its previous all-time high and reach new price levels, with a minimum price of $0.000004 and a potential maximum price value of $0.000004, averaging out at $0.000004.
Despite striving towards interoperability, the bullish trend from the previous year is expected to continue.
Catecoin Roadmap
What follows are the details of Catecoin's roadmap and its performance.
What Had Catecoin Done Since 2021?
'Rise of Cats' game trailer launch
'Rise of Cats' wiki launch
First-round NFT community subscription
What Are Catecoin's Plans?
Cate NFT second-round auction launch
'Rise of Cats' NFT DEX launch
'Rise of Cats' NFT staked mining launch
What Will Catecoin Do?
After doing what they already have in progress, the Catecoin team will work on launching Rise of Cats V2.0.
Should I Invest In Catecoin?
Catecoin is a decentralised meme-based project launched less than a year ago to bring financial stability to the meme world. The project is entirely new, and the value of the CATE token is significantly low compared to its rival coins, and it requires time to take form, and you shouldn't consider the CATE coin as s short-term investment.
Moreover, the lack of any founder for the Catecoin project and a strong community can be red flags for some investors. By and large, you need to put all the details about Catecoin together and remember that here at Cryptologi.st, we are not financial advisors. We just help you by providing the necessary information about the top 1500 coins and educational articles.
How do you rate this post?