c0x (CZRX): cToken on Compound Platform.
#blockchain
#cryptocurrency
#decentralized
#defi
#erc20
#investment
#czrx
tl;dr
Have you ever heard about cTokens which operate on Compound Protocol? Or have you ever considered what are the primary means of intercating with Compound Protocol? Are you looking for assets to mint, redeems, borrow, or transfer? Hopefully, all your answers lie in this article. Let's have a deep dive into the CZRX and Compound Protocol and discover how they work together.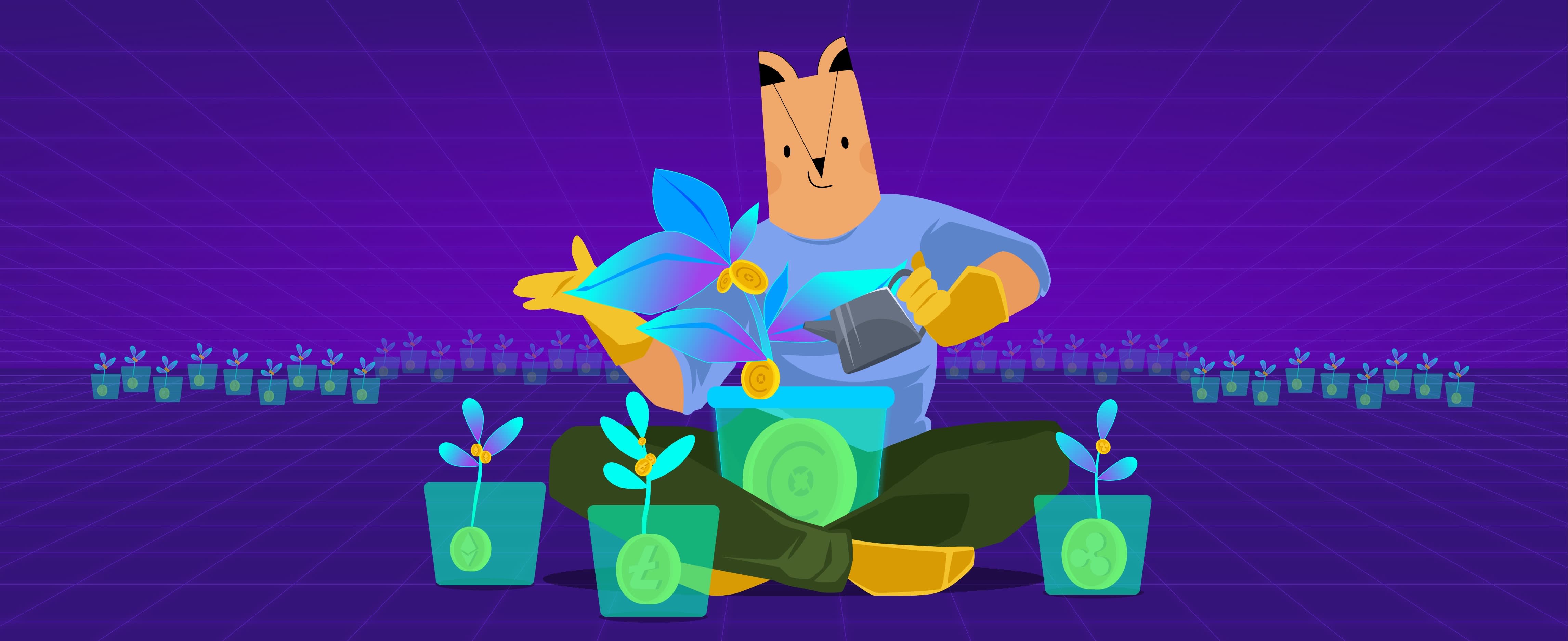 How do you rate this post?
What Is c0x (CZRX)?
Compound 0x or c0x token, a decentralised cryptocurrency, is a kind of cToken. When users deposit a cryptocurrency using the Compound Protocol, they receive cTokens like c0x, which are the lending tokens native to the Compound DeFi Platform and represent the initial deposit plus accrued interest. To have a better perception of how c0x works, first, we need to learn about 0c coin, Compound Protocol and its function, and then we will delve into c0x.
What Is Compound Protocol?
Compound is a Decentralized Finance (DeFi) protocol on the Ethereum blockchain founded in 2018. It establishes money markets and allows users to frictionlessly borrow from the protocol, using cTokens as collateral to earn interest and even take a loan against their crypto collateral. To brush up on your knowledge of DeFi, follow me.
How Does Compound Protocol Work?
Compound Platform is a DeFi protocol dedicated to lending and borrowing crypto. In simple words, on the Compound Platform, you can deposit various cryptocurrencies and earn an annual interest on your deposits or even borrow another cryptocurrency, like depositing your money into the bank. If you deposit cryptocurrency in Compound, you will receive cTokens in return. For example, if you deposit Ether (ETH), you receive cETH tokens on the Compound Platform used to earn interest. Learn how to make millions by staking crypto. But the main difference with Compound is there is no need for custody of your cryptocurrency deposits. All this platform does is match those who borrow money with those who want to supply money (Ethereum assets) to earn interest.
What Is COMP?
The native token of Compound Protocol is known as COMP. It is an ERC-20 token that gives its owner the ability to make changes in the protocol, debate and vote whether to implement changes suggested by others without any involvement from the Compound team. According to the data from CoinGecko on Mar 17, 2022, COMP's price is about $110 and is the 110th largest cryptocurrency by market cap. For more tokenomics data, visit here.
What Cryptocurrencies Does Compound Support?
To operate on Compound, which is a DeFi platform, you should start with some cryptocurrencies you have. Among thousands of cryptocurrencies, there are nine cryptos accepted on the Compound Platform listed below.
Green Flags and Red Flags With Compound Protocol!
One of the best advantages of Compound is users can receive higher interest rates in comparison with traditional banking. On the other hand, cryptocurrencies are unpredictable, and collateral liquidation sometimes gives users a huge setback.
Having been chosen as one of the oldest and most trusted players in the DeFi space, the Compound Protocol supports limited numbers of cryptocurrencies for the users to lend or borrow from, and it's kind of a bug for one of the most prominent DeFi protocols.
Although the platform is a DeFi protocol based on smart contracts and does not require KYC, AML, or Credit Score, you should be considerate if an error occurred on the smart contract, there is no overriding body to correct this mistake, and you may lose your funds!
How Does c0x Work on Compound Protocol?
Every time a user supplies cryptocurrency (the cryptocurrency accepted in Compound Protocol and explained above) to Compound Protocol, they will have their contribution tracked as a cToken. For instance, if you deposit a ZRX token into the Compound Platform, you will receive Compound 0x pr c0x (CZRX) in return. Having c0x(CZRX) proves that you have deposited 0x tokens on the Compound Protocol, and you will receive interest on your CZRX coins based on that asset's (0x coins that you've deposited) interest rate in the pool.
What Is ZRX?
ZRX, the governance token for the 0x protocol, is one of the accepted cryptocurrencies to run on the Compound Platform. 0x is a decentralised exchange for trading ERC-20 tokens. It uses a custom crypto asset, ZRX, allowing users to create custom crypto-asset markets. According to CoinGecko, on Mar 17, 2022, ZRX is trading in the range of $0.50 and ranks #159. You can learn more about the tokenomic factor of ZRX here.
CZRX Tokenomics
Compound 0x or c0x (CZRX) is one of the cTokens on the Compound DeFi Protocol with the current price of $0.010. (On Mar 17, 2022). It has a circulating supply of 5.5 Billion CZRX coins and a total supply of $5.52 Billion. CZRX was first tradable on Jul 24, 2020, and now holds the position as the #536th crypto among all the crypto projects, according to CoinGecko, and saw a -%1 decrease in the previous week,
How To Buy CZRX?
CZRX or c0x is not listed on any exchange yet, and to buy c0x coins, you should first purchase another major cryptocurrency, like Ethereum or Bitcoin, then you can deposit the crypto you have purchased to the exchange. After the deposit is confirmed, you may purchase CZRX from the exchange as easy as it sounds!
CZRX (c0x) Price Prediction
CZRX's price is predicted to reach an average monthly limit of $0.011. While the coin will be traded between a maximum of $0.011 and a minimum of $0.010 by the end of April 2022, and by the end of 2022, the price could face a maximum level of $0.016 and a minimum price of $0.013. By and large, it would not be a profitable asset in the short term, and you should consider it a long term goal. Remember that all these predictions are based on the recent performance of the coin. Since we are not financial advisors, you should do your own research (DYOR).
The DeFi industry has given rise to many innovative projects with numerous tokens. As you know by now, CZRX or Compound 0x (c0x) is one of these cTokens in the Compound DeFi Platform for lending and borrowing crypto. History has taught us that keepers are winners! To play a safe game and win, you need to consider crypto as a long-term investment. The more you know about the top crypto projects and tokens, the more you can profit. Cryptologi.st is here with all its crypto analyses, news and coin reviews to remove emotion from your decisions and aid you to have a confident investment in all the projects you like.
How do you rate this post?