BUZZ News: Hot News of The Last Week of Jan 2022
McDonald's and Elon Musk Twitter exchange send 'Grimacecoin' cryptocurrencies flying
Putin says Russia has 'competitive advantages' in Bitcoin mining
IMF again calls for El Salvador to drop Bitcoin as legal tender
White House is set to put itself at the center of U.S. crypto policy
Again and again, NFT is in mainstream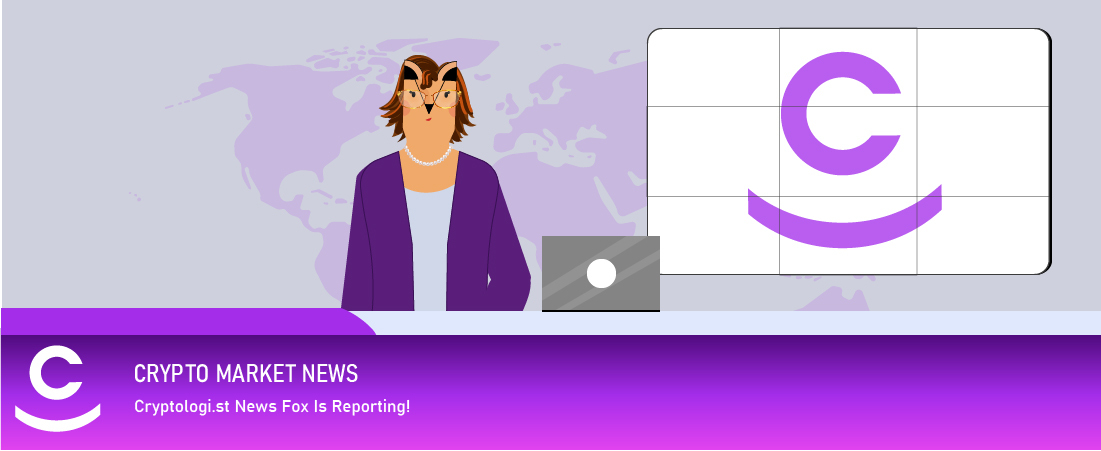 How do you rate this post?
Before You Read
The year 2022 appears to be off to a lukewarm start for cryptocurrencies, with daily value erosion and markets plunging into the red. According to CoinGecko, approximately $700 billion has been wiped out of the markets since the beginning of the year. However, still, the crypto market captivates the government's attention.
Over the last week on Jan 26, the Federal Reserve has stated that it intends to raise interest rates beginning in March when it will also begin to wind down its economic stimulus program. The news announcement coincided with a 20-minute rise in the price of Bitcoin from under $37,800 to $39,200. However, as quickly as BTC's price climbed, it went back to its prior level. Currently, the Bitcoin price is trading around $36,400. Nevertheless, NFTs are in the mainstream and draw attention!
Let's get a sneak peek into what was going on during the last week of January 2022.
1. McDonald's, Elon Musk Twitter Exchange Send 'Grimacecoin' Cryptocurrencies Flying
Elon Musk, the CEO of Tesla and supporter of Dogecoin, sent a tweet to McDonald's on Tuesday in an attempt to persuade the fast-food company to accept DOGE as payment. McDonald's responded by claiming it would only make a move if Tesla also accepted "Grimacecoin," a then-unknown currency.
According to online fandom, Grimace is a "purple being of unknown species" in McDonaldland - the fast-food chain's cartoonish Metaverse. Several coins trading under the name Grimacecoin began appearing (and mooning) on several blockchains shortly after the tweet. These networks included Binance Smart Chain (BSC), Polygon, Ethereum, Avalanche, and Fantom. (Full report)
2. Putin Says Russia Has 'Competitive Advantages' in Bitcoin Mining
Last week, the central bank stated that Bitcoin mining should be prohibited. President Putin, on the other hand, appears to believe that Russia can profit from cryptocurrency mining. According to a transcript uploaded to an official government website, Russian President Vladimir Putin claimed today that Russia has "some competitive advantages" when it comes to mining cryptocurrencies like Bitcoin.
According to Yahoo Finance, his remarks come just one day after the government's Finance Ministry stated that "allowing these technologies to thrive" is "necessary"—and that a cryptocurrency ban is not required.
3. IMF Again Calls For El Salvador To Drop Bitcoin As Legal Tender
It is at least the third time the organisation has openly stated that adopting Bitcoin is a terrible idea in El Salvador, according to the Decrypto report. The International Monetary Fund (IMF), which monitors the global economic system, disburses loans, and helps its 190 dues-paying member countries, has increased its pressure on El Salvador to abandon Bitcoin.
The IMF collects economic data and reports it to the board, which then discusses problem areas and possible solutions with the country's government during regular meetings with individual member countries. El Salvador, according to the IMF, faces a Bitcoin crisis.
4. White House Is Set to Put Itself at Center of U.S. Crypto Policy
According to the Bloomberg report, federal authorities will be needed to analyse the risks and opportunities provided by digital assets. The Biden administration is preparing an executive order that would describe a comprehensive government strategy on cryptocurrencies and ask federal agencies to evaluate their risks and potential as soon as next month.
The directive would put the White House in charge of establishing policies and regulating digital assets. For years, federal agencies have been researching or issuing regulatory recommendations on the digital asset sector. Biden Administration senior officials have met many times to consider the directive, which will be given to the president in the next few weeks.
5. Again And Again, NFT Is In Mainstream
These days, a number of NFT projects are being launched on a daily basis. Everyone is investing in digital assets and parading them on social media, from world-renowned musicians to movie stars and public figures, resulting in an exponential surge in NFT sales. According to research from crypto analytics platform Nansen, 2021 was a great year for crypto in many ways, fueled by growth in the NFT industry.
According to Nansen's State of Crypto Industry Report, 2021, overall sales volume in the NFT industry topped 4.6 million ETH, or an estimated $17 billion, by the end of last year, with two major spikes in May and August. The last week of January was full of hot news that again put the NFT in the mainstream. Let's dive into the news!
◼ YouTube CEO Hints At NFT Integration In Letter To Creators
According to Bloomberg, Susan Wojcicki, the CEO of YouTube, has hinted that the business is considering "extending" its service to include NFTs. Wojcicki remarked in her yearly letter to creators that YouTube was interested in "growing the YouTube ecosystem," implying that this expansion could include "things like NFTs." It's unclear how NFTs on YouTube will work, but Wojcicki says the main goal will be "to enable creators profit on emerging technology."
◻ Breaking News: You Can Make Your NFT Your Twitter And Reddit Profile
Your NFT can now be used as your Twitter profile image. Yes, you could have done it before, but now you can prove your ownership of it using blockchain, and Twitter will reward you with a hexagon around it. It's also limited to Twitter Blue subscribers, iPhone users, and residents of the United States, Australia, Canada, and New Zealand. It's also only for Ethereum-based NFTs stored on OpenSea, Decrypro reports.
Also, Reddit, the $10 billion online discussion network, is experimenting with a feature that allows users to link any non-fungible token (NFT) they own to their profile picture. While Reddit currently has its own Ethereum-based NFT collection called CryptoSnoos, the additional features are said to allow users to add any NFT to their profiles.
◼ Paris Hilton, DJ Steve Aoki, And Kevin Durant Are All In NFT
Paris Hilton gifted every audience member with a non-fungible token (NFT) during her recent appearance on Jimmy Fallon's "The Tonight Show". Her announcement came during a conversation with Fallon about her upcoming NFT collection called "Forever Fairytale," a collection of memories with husband Carter Reum.
Dj Aoki revealed today A0K1VERSE is an Ethereum NFT-driven membership community—like a tech-upgraded Steve Aoki fan club. Collectors with the A0K1 Passport NFT receive unique access to live and virtual concerts and other events, as well as a private Discord server with Aoki himself, future Metaverse events, and other perks.
The NBA collectables marketplace that started the NFT boom almost a year ago is hot again after a Kevin Durant ad. NBA Top Shot launched a new TV and social media ad campaign featuring Durant this week, giving first-time Top Shot pack buyers a free Durant NFT "moment." It's the latest in a string of crypto promotions for Durant, who also signed on as an ambassador for Coinbase, which he had already invested in—and Coinbase became the official crypto exchange of the NBA in October.
Final Remarks
The crypto world experienced another hot week in the first month of the new year. The crypto sector and its unique side stories are gaining popularity so the coming year will be full of surprises. Keep an eye on Cryptologi.st for the most up-to-date weekly news and assessments of the top 1500 currencies and many other reports of the crypto world. We'll keep you posted!
How do you rate this post?