Syscoin: A Fast, Scalable and Low Gas Platform
#gem
#news
#pow
#blockchain
#sys
tl;dr
The Syscoin (SYS) Platform provides users with fast, low-cost tokens and/or NFTs as assets. All of which are secured by Bitcoin's censorship resistance and hash rate. The main features of the Syscoin Platform its scalability, low fees and unique compliance rulesets. The road map of Syscoin is ambitious in its intentions to define the next generation of decentralized ledger technology. If one had invested in SYS (Syscoin's native token) a year ago you'd be a happy investor today! Syscoin provided its investors with a 550% Return Over Investment (ROI) during this last year. In the "Masternodes" category it is performed with a 12x profit in comparison to other similar projects. Also, the popularity of this platform increased over the last six months. Syscoin Twitter saw a growth of 22%, Telegram channel users 19% and Reddit subscribers also increased 14%. Not bad at all.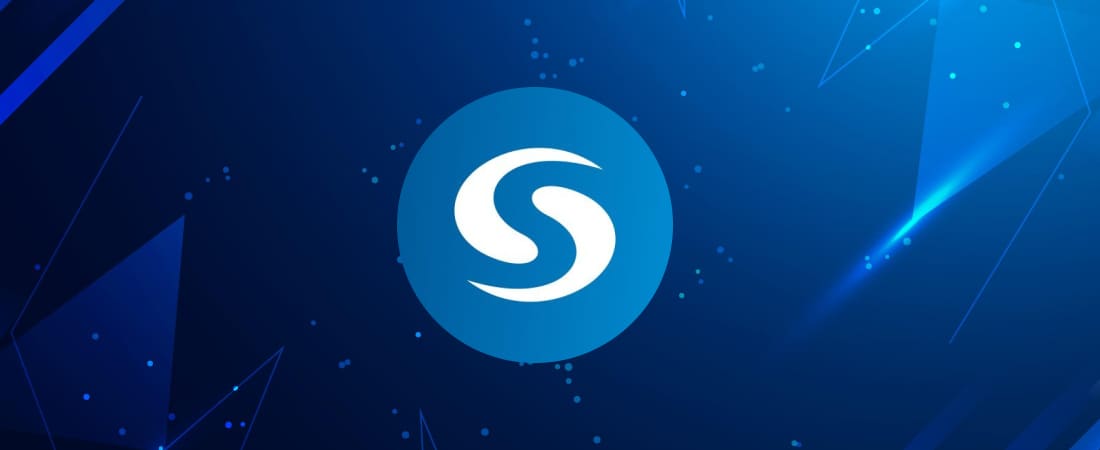 How do you rate this post?
Syscoin Platform Key Features
Syscoin is a proof-of-work blockchain with only Bitcoin's hash rate. It's merge-mined with Bitcoin to provide unsurpassed security with a multi-quorum chain lock mechanism to prevent 51 per cent attacks. Here are some of the features of SysCoin that distinguish it from similar projects:
Syscoin is a decentralised marketplace with unlimited inventory items.
The transaction fee in this platform is near zero.
Syscoin Platform allows users to sell products while still receiving a commission or resell products in a personal store.
Syscoin's decentralised network is currently backed by 2700 distinct full nodes all of which archive and validate transactions. The high-throughput relay network is brought about as they join each other and Syscoin's Z-DAG Protocol uses it. One of the highly adopted features of this platform is the permission-based L2 smart contract aka Syscoin Notary. This feature can be used for regulatory compliance at scale. Binance, Klever, Blockchain Foundry, Microsoft Azure, TrustToken, Komodo, Decentralized Identity Foundation (DIF), International Token Standardisation Association (ITSA) and others have all announced official collaborations with Syscoin.
What are some Similar Projects to the Syscoin Platform?
At the time of writing Syscoin Platform is comparable with three similar cryptocurrency projects including Horizen, Flux and Stratis. These platforms are under the umbrella of the Mineable and PoW projects. As of Nov 27 2021 the ranking of the Syscoin Platform in relation to Horizen, Flux and Stratis is #173, #93, #167 and #293 respectively. Over this last year, the Syscoin Platform's return of investment (ROI) was about 550%. This growth amount is considerable at the first glance. However, Flux's ROI stands out amongst all these projects with 7127%.
As of writing their current market Cap comparably are as follows: Syscoin $377 Million, Flux $408 Million and Stratis $265 respectively. Syscoin looks likely to enter the $1 billion range in the not too distant future. A future that looks bright in terms of adoption and growth.
In a nutshell what is the Syscoin platform?
Syscoin was founded in 2014 and is arguably a well-known cryptocurrency. The platform is a global network, a decentralized database, a distributed ledger and a blockchain. It has a tradable token or a digital currency (an altcoin) aka a cryptocurrency. Syscoin Platform is an all-in-one Layer-1 and Layer-2 blockchain solution that combines industry-proven technology with cutting-edge applications. The project's purpose is to create a system that will revolutionise blockchain technology by combining the best of Bitcoin and Ethereum. Syscoin transforms Bitcoin's Proof-of-Work security and decentralisation into a functional and scalable solution through Bitcoin merge-mining.
What is Syscoin's Blockmarket?
The Blockmarket (which is part of the Syscoin platform) is a comprehensive decentralized eCommerce marketplace. It is intended to provide a comprehensive platform for retailers and customers to buy and sell tokenized digital products and assets in a fully decentralized way! Thus removing the need for fees associated with traditional eCommerce sites such as Amazon or eBay. The Syscoin network transaction speed is almost four times faster than Visa with 300,000 transactions per second. Impressive!
How Does the Syscoin Platform Work?
The Syscoin blockchain was created as a result of the hard fork of bitcoin with a unique merge mining system. Essentially miners can mine two different currencies at the same time without having to double the computational power required. It does this by using an auxiliary proof-of-work protocol. In addition to acting as a decentralized marketplace offering low to zero fees, the Syscoin platform offers a handful of additional features to improve its competitive advantage.
Features include the reselling of other merchant's products for a commission. Interestingly within the platform, massaging is encrypted and provides users with a private way to communicate. Further to this In order to protect both transacting parties Syscoin offers an escrow service that holds tokens until the terms of the sale are met. Merchants can issue virtual gift cards with digital certificates that can be authorised using the platform's smart contracts. Currently users can exchange up to 32 various cryptocurrencies in their Syscoin Wallets.
ًWhat does the future look like for the Syscoin Platform?
Ok we're gonna get a bit technical here. The ambitious Syscoin roadmap intends to define the next generation of decentralised ledger technology. Employing Zero-Knowledge Proofs to combine the greatest features of Bitcoin and Ethereum into a coordinated and scalable Web 3.0 platform. This will make Syscoin a coordinated financial computing platform that will provide low-cost smart contract execution and true scalability using zkRollupsalong (with generalised cross-chain interoperability) via Bitcoin consensus. Plans are also underway to improve their services with SYSCOIN4.0. Stay tuned more on this to come!
Financial Analysis
If you had invested in SYS a year ago you'd be a happy investor! Syscoin gave investors a 550% Return Over Investment (ROI) during the last year that's almost 12x more than similar within the Masternodes category.
Syscoin Platform's Technical Information
It can be argued that Projects with a public Github account are more transparent and reliable. Investing in projects with multiple contributors and code commits, in general, are considered to be a better investment. Our data shows that there are 18 active contributors to Syscoin development who committed 38 code commits over the last month.
Syscoin Platform's Popularity Report
Catching the public eye is certainly the determining factor in the success of a cryptocurrency project. According to our data, Syscoin's popularity increased in social media over the last five months. Twitter saw a growth of 22% in SYS's popularity reaching almost 90k followers when writing this post. Syscoin's Telegram channel users and Reddit subscribers also went up during the same time frame by 19% and 14% respectively!


Syscoin Platform's Marketcap and Price
In regards to market cap rank, SYS saw an overall bull trend over the last five months. This upward trend Started on July 1 2021 with Its current rank being held at #231 Market Cap $370 million as of writing. Syscoin's price also saw a similar upward trend over the same period. Starting at $0.1 on July 1 the price saw a constant increase surpassing $0.58 on November 27.
Is the Syscoin Platform a good investment?
Deciding about including a cryptocurrency project in your investment portfolio needs your careful attention. At cryptologi.st, we provide you with all the information you need to make your own decisions with confidence. Join us there in the future!
How do you rate this post?