BTC ETF Dramatic Soar In Only 2 Days!
tl;dr
It's all about Bitcoin! Although the starting day of BTC ETF did not make headlines, the second day was a boom! The first short Bitcoin ETF from ProShares was launched on June 21 and reached a surprising trading volume of 380% on day two. Keep reading to learn how it'll affect the prices.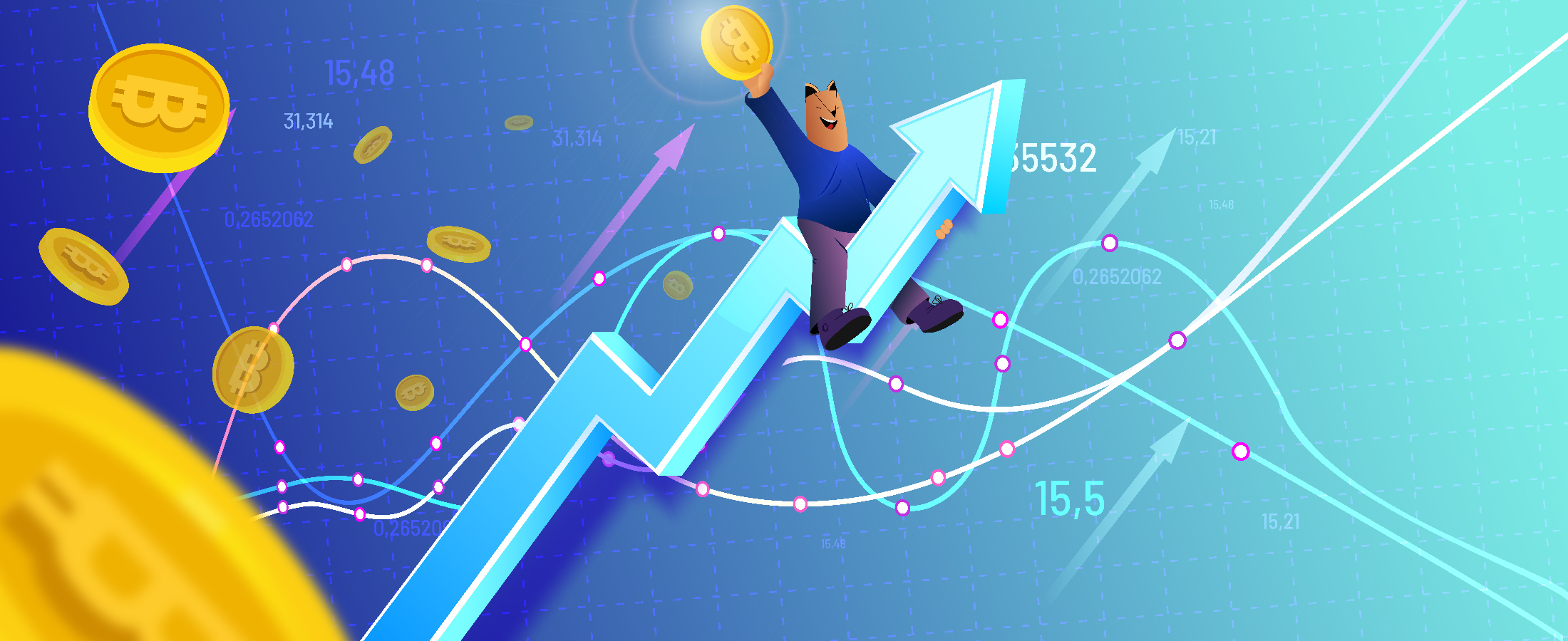 How do you rate this post?
When Was BTC ETF Launched?
ProShares started the first BTC ETF on Jun 21, 2022, at a slow rate. On the very launch day, the ProShares Bitcoin Short Strategy Exchange-Traded Fund (BITI) traded only 183,300 shares. According to Bloomberg ETF analyst Eric Balchunas, this initial trade was "less than 1% of the volume BITO had at this time on Day One." However, the game dramatically changed the next day, and the trading volume soared about four times the first day and hit 886,200 shares worth about $36.2 million, as Yahoo Finance reported.
What Is BTC ETF After All?
The BITI Exchange-Traded Fund (ETF) is designed to let investors enter the Bitcoin market with short positions, even without holding BTC. Shorting means assessing the market and speculating that the value of an asset or a market will fall. ProShares CEO Michael L. Sapir stated that the volume jump for BTC ETF on day two was a result of the high demand and the low fees of BITI, or as he puts it:
"The reception that BITI is getting in the market affirms investor demand for a convenient and cost-effective ETF to potentially profit or hedge their cryptocurrency holdings when Bitcoin drops in value."
Is There Any Other BTC ETF?
Well, there was. ProShares launched Bitcoin Strategy ETF (BITO) on Oct 18, 2022, which experienced a $1 billion volume on its first day of trading. BITO's volume was one of the top 2% of all ETFs by November, but it gradually lost the position and has now lost 50.93% of its value. Comparing the present BTC ETF with the previous one, we can confess that $36M is not even close to $1B on day one. This may mean that the falling market has left most investors unsure if there is a further downside from here. During the recent month, the largest crypto by market cap has lost over 30% of its value.
How Will BTC ETF Affect The Prices?
Crypto market analysts believe that the BTC ETF may increase volatility in prices and create risks for investors if this fund is to be a large share of the futures market. So far, experts have witnessed that futures-based ETFs can aggravate price movements and add to the market volatility when they play a significant role in the underlying asset.
Should I Buy BTC ETF?
Generally speaking, volatility is an inseparable part of the crypto market, and crypto ETFs are risky in nature, and BTC ETF is no exception. However, you need to do your own research because not everything is good or bad for everybody. You should increase your knowledge of crypto, use the high-tech screening tools, and monitor worthy projects to make the most confident investment decisions, even in such a volatile market.
How do you rate this post?