Brise Price Prediction 2025 and 2030: Is Bitgert A Good Investment?
tl;dr
The Brise price prediction 2025 suggests that the Bitgert coin can have a 200x pump. Bitgert is an all-in-one crypto suite offering easy access to Metaverses, NFTs, dApps, and other blockchain apps. The project has an experienced team behind it, and its community is very supportive. Keep reading to learn how you can have a share in the upcoming price pump of Brise!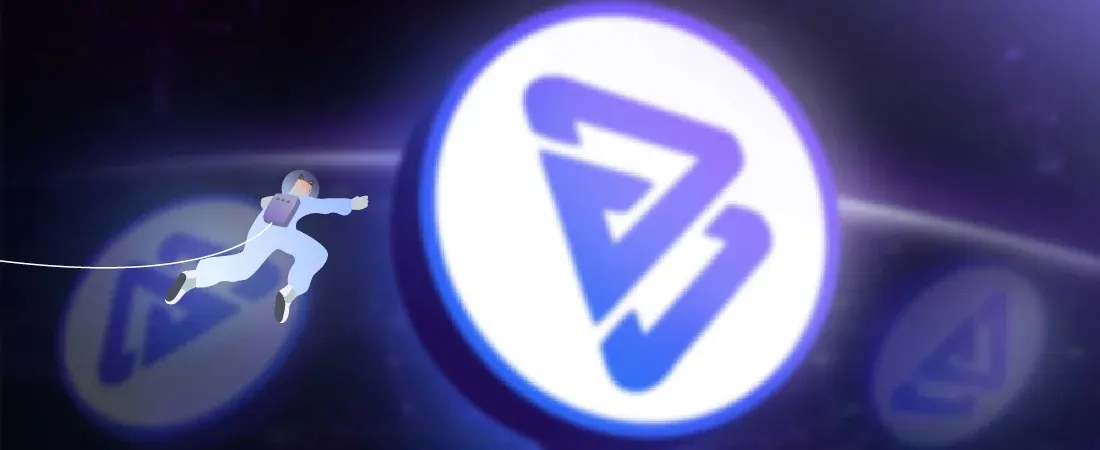 How do you rate this post?
What Is The Bitgert Project?
Bitgert is a crypto platform that provides a scalable environment for various projects, including Metaverse, NFT, DeFi, and other Web3 applications.
Bitgert was formally launched on BNB Chain in Jul 2021 and was initially called Bitrise, with Brise as its native cryptocurrency. The project rebranded to Bitgert in Dec 2021, but the token wasn't affected by the rebranding; hence BRISE is the token's ticker.
In Feb 2022, Bitgert launched its blockchain that followed Proof-of-Authority (PoA) as its consensus mechanism. The new blockchain platform is referred to as Brise Chain or Bitgert Chain.
Bitgert Chain can process up to 100,000 transactions per second, similar to the new Eth2 chain. Moreover, Bitgert is compatible with the Ethereum Virtual Machine (EVM) and smart contracts. Now, let's learn about the Brise price predictions for 2030, 2025 and 2030.
What Is Brise Coin?
The Bitgert Coin, AKA Brise, was formally launched as a BEP20 standard token on BNB Chain. However, it has moved to its native blockchain as a BRC20 standard token. Brise coin allows Bitgert investors to make profits from staking and earning rewards.
Bitgert Chain has branded itself as a "zero gas fee" platform. However, it is true to only some extent as the transactions charge a fee but only a fraction of a cent.
The Brise coin also features a buy-back mechanism. For every transaction fee earned, the Bitgert system does the following:
Bitgert uses 5% of every transaction fee for the buyback.
3% of the transaction fees are allocated to Marketing.
4% are put aside as staking rewards.
This mechanism was designed to make Brise coin a hyper deflationary asset. We'll now take a look at Brise's price history to further understand this token's price mechanisms.
Read more: Enjin Coin Price Prediction 2025 and 2030: Is Enjin A Good Investment?
Price History
To make an accurate Bitgert price prediction, we need to take a look at how Brise's price has changed so far. Generally, the Brise token has experienced high but not unusual volatilities compared to other cryptos in the market.
The earliest recorded price for the Brise token was $0.000000007 (on Jul 29, 2021), which continued for three months.
On Oct 17, 2021, Brise's price began its volatile activity and recorded a new high on Nov 2, 2021, at $0.0000006.
Brise's price had a declining trend until late December 2021, when it dropped to $0.0000001. Shortly after, Brise had a pump and reached $0.0000005.
Again, Brise's price dropped to the $0.0000001 level until Feb 10, 2022. In mid-February, its price began skyrocketing and recorded its All-Time High of $0.000001 on 7 Mar 2022.
For three months, from March to June 2022, Brise's price fluctuated in the $0.000001 - $0.0000007 range.
On Jun 5, 2022, a declining trend was seen in Brise's price. It dropped to the $0.0000003 range and fluctuated in that state until August 2022.
On Aug 15, 2022, Brise's price had a slight pump and reached $0.000001 on Aug 31.
Since August 2022, Brise has been experiencing a steady price decline, and as of today, on Dec 15, 2022, it is fluctuating in the $0.0000003 range.
Below, you can check the chart of Brise's price performance since the day it came into circulation. The following section elaborates on the Brise Coin financial analysis.
Read more: XDC Price Prediction 2025 and 2030, Will XDC hit $100?
Brise Financial Analysis
Currently, the Brise token has a liquidity score of 33%, meaning it would be challenging to sell or trade during a bear market. Brise token has a maximum supply of 1000 trillion with a total supply of 427 trillion, meaning 573 trillion Brise tokens have been burned/ removed from the network.
40% (395 trillion) of the Brise token's maximum supply is in circulation. As of today, Brise is being held in more than 176K wallets, which have recorded 2.4 million transactions with a trading volume of $1 million in the past 24 hours.
Let's get into details of the Brise token's financial analyses and learn all about its Tokenomics, ROI, Market Cap, ATH and ATL.
Bitgert, with the symbol BRISE, is a cryptocurrency project or a kind of crypto asset holding the current market cap rank #193 and a live market cap of $210,481,637.
Bitgert has a Circulating Supply of about 395,688,215,721,653.25 and a Total Supply of 1,000,000,000,000,000. Today, the Bitgert price is $5.3e-7 with a 24hr trading volume of $2,522,642.74 indicating a -8.71% decrease in BRISE price.
The current price of Bitgert is 71.03% lower than its All-Time High of $0.00000184 on 07 Mar. 2022.
Read more: HBAR Price Prediction 2023, 2025 and 2030: Is HBAR A Good Investment?
Brise Tokenomics
The token allocation of the Brise token is as the following pie chart shows.
Future Development & Marketing - 7%
ROI
The ROI of Brise over different periods suggests that this token has been a profitable investment so far. Find the ROI of Brise over different periods below.
One Year: 55.08%
One Month: 45.26%
One Week: -0.34%
One Day: 8.71%
Brise has outperformed other projects competing in the same category; these projects had a growth of -53% on average over the last year.
Read more: Firo Price Prediction 2023, 2025, 2030: Is Firo (Zcoin) A Good Investment?
Market Cap
Brise token's financial analysis indicates that the token has a live market cap of $157 million, with a current market cap rank of #177 among all crypto projects in the market.
ATH And ATL
At the time of writing this article, on Dec 15, 2022, Brise costs $0.000000398. It is 64167.6% higher than its All-Time Low of $0.000000000616584 that happened on Sep 9, 2021. Brise's current price is 78.5% lower than its All-Time High of $0.00000184, recorded on Mar 7, 2022.
After checking the financial analyses, it's time to learn Brise token's fundamentals.
Brise Fundamental Analysis
To make a proper Brise price prediction, we first need to learn the project's fundamentals. We will dig deeper into the team members' backgrounds, Brise's popularity over the past six months, and the investors of the Bitgert ecosystem.
Team
Although the Bitgert project has been live for more than a year, the project founders remain unknown. Some resources have even claimed that the likelihood of founders using AI technology to hide their identities is very high.
Previously, an "Our Team" section was featured on Bitgert's website. However, the names displayed on that page weren't crossable on LinkedIn.
The page is now deleted, even though the project members frequently appear in Bitgert's online communications and discussions. They are simply referred to as "The Bitgert Founders".
Popularity
Popularity is of special importance when it comes to cryptocurrencies. A crypto project's performance and price action can directly rely on its reputation and social media activity.
During the past six months, Brise has grown by 33% on Twitter, while its Telegram channel has grown by only 1%. Its popularity hasn't increased or decreased on Reddit during the same period. Find Brise's popularity chart for the past six months below.
Now let's move on to the Brise price prediction you've been waiting for!
Read more: IMPT Crypto Price Prediction 2023, 2025 And 2030: Is IMPT A Good Investment?
Brise Price Prediction 2023
According to Bitgert price prediction 2023, each Brise token can cost $0.00000057 on average. The minimum and maximum prices of Brise tokens are estimated to be $0.00000055 and $0.00000067.
Brise Price Prediction 2024
Brise price prediction by crypto experts and computational algorithms suggests that in 2024, the price of the Brise token can revolve in the $0.00000082 range on average. Its price can hit a maximum of $0.00000098 or be as low as $0.00000080 in 2024.
Brise Price Prediction 2025
Brise price prediction 2025 suggests that the Brise token's average trading price can revolve around $0.00000117. Its price can rise to the $0.00000135 level at a maximum or fall to a minimum level of $0.00000113.
Brise Price Prediction 2030
Crypto experts have estimated that the average price of Brise can reach $0.00000762. The Brise price prediction 2030 suggests that this token can cost $0.00000737 at a minimum and $0.00000874 at a maximum.
The following table displays the Brise price prediction for 2023, 2024, 2025, and 2030.
Is Brise A Good Investment?
Although the Brise project offers great utility and has performed quite well in terms of price so far, there are still unanswered questions about this project.
The questions address the team members' identities and why the platform promises zero gas fees when it hasn't been achieved yet.
Some price prediction resources are estimating a 200x price growth in 2023, but we can't ignore the possibility of the resources being connected to the team members. As a rule of thumb, always DYOR before investing in any cryptocurrency.
Summary
Bitgert is a blockchain protocol that hosts various crypto projects, such as NFT, Metaverse, DeFi, and dApps. Bitgert started as a currency and dApp on the BNB Chain until it moved to Bitgert Chain, the project's blockchain. Bitgert offers a DEX, a wallet, and staking programs to investors to easily trade, hold, and earn Brise tokens.
FAQ
Having learned all about Bitgret price prediction and its financials, we can now find answers to the most commonly asked questions about Bitgert.
Will Brise Reach $1?
Brise can't reach $1 because of its massive supply. If it were to reach $1, it would have a market cap of $395 trillion, while Bitcoin's market cap is only $326 billion!
Will Bitgert Reach 1 Cent?
Bitgert can't reach 1 cent, considering the token's market cap, circulating supply, and maximum supply.
How do you rate this post?