Tranquil Finance: Brings DeFi To Harmony One
#blockchain
#cryptocurrency
#decentralized
#defi
#dex
#gamefi
#gaming
#investment
#metaverse
#tranq
tl;dr
Are you one of those in whose wildest dreams gaining interest without giving up control over the funds and borrowing money without an intermediary is impossible? Thanks to Tranquil Finance, DeFi and the money market are brought into Harmony One blockchain to facilitate the lending and borrowing of our assets. Do you have plenty of ONE in your wallet and wondering what to do with them? Tranquil Finance helps you make them work and earn passive income on Harmony One! This article is your guide to learning about how Tranquil Finance works and what does its native token, TRANQ, does.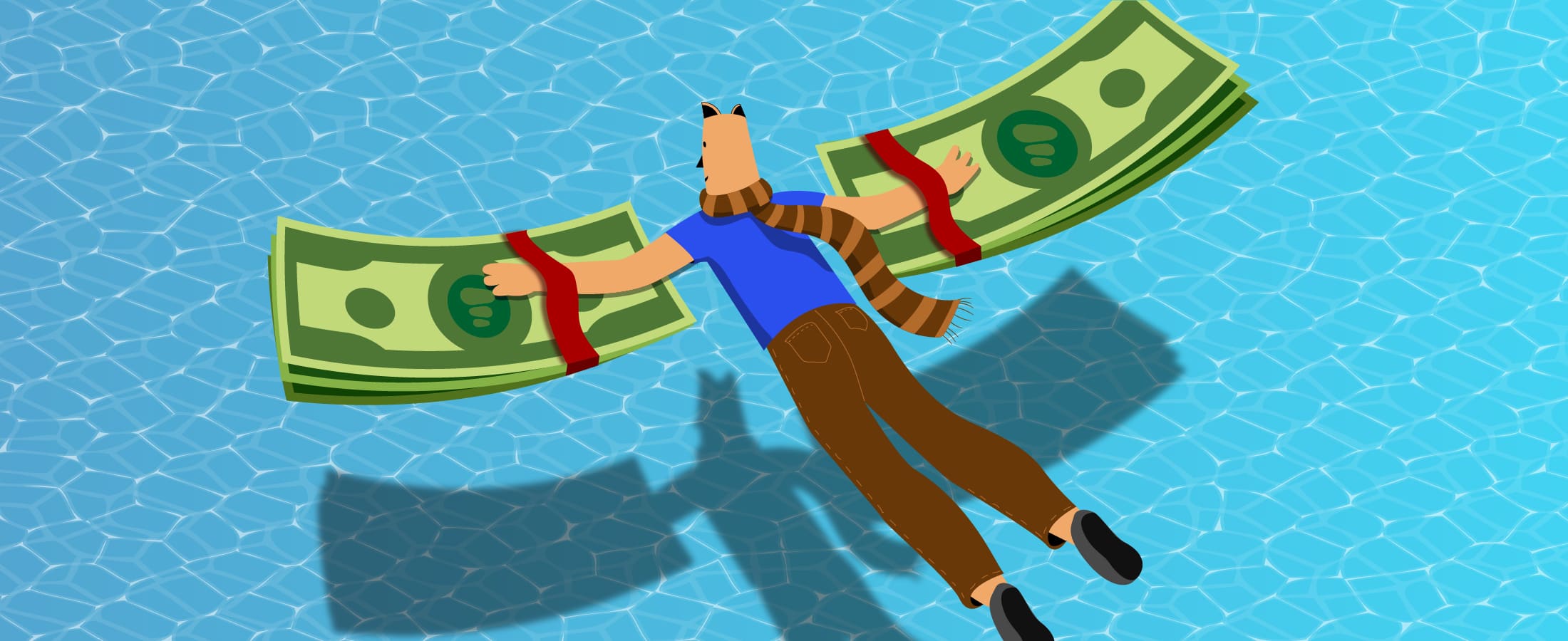 How do you rate this post?
An Introduction To Tranquil Finance
Tranquil Finance is the first algorithmic DeFi and liquid staking protocol in the Harmony One blockchain, a part of the Defira blockchain and is tied with it. Tranquil Finance is governed by the TRANQ token, which is the 838th largest cryptocurrency by market cap (according to Coingecko) on Apr 1, 2022. Similar to protocols such as Compound and AAVE, it is designed to allow users to borrow and lend assets. Tranquil Finance's vision is to be the premier platform on Harmony for every major DeFi primitive.
How Does Tranquil Finance Work?
Tranquil Finance is a money protocol and DeFi protocol, which is operated through smart contracts and forked from Compound Protocol. It supports three major DeFi primitives, including DEX, lending, and liquid staking. You can learn about each of them in the following.
Tranquil Swap
Tranquil Swap is a Decentralised Exchange (DEX) in the Tranquil ecosystem and allows users to trade their tokens within the Defia ecosystem. Check here to learn all about DEX.
Lending And Borrowing
The Tranquil Finance protocol is designed to allow users to lend and borrow assets, including ONE, BTC, ETH, and USDT, with each other on a decentralised and permissionless platform.
Liquid Staking
stONE is the liquid staking asset in Tranquil Finance which users can utilise to stake their ONE tokens for rewards. Brush up your knowledge of staking here. Staking with tranquil gives you stONE as the receipt token, which is liquid, and users will be able to sell them on the open market. Unlike traditional staking, users can use stONE on DeFi dApps such as Tranquil Lending. Moreover, with Tranquil Finance, users can stake their TRANQ and earn APR (Annual Percentage Rate, which means yearly funds you earn as investment interest) in two ways:
Having locked your TRANQ for six months, you receive 58% APR. If you want to unstake your TRANQ beforehand, you should pay a 50% fee, and your tokens will be burned.
Also, you can earn APR without locking your TRANQ. This way, you receive a lower APR ( at the range of 34%), and you can unstake them anytime without paying fees and losing your funds.
What Makes Tranquil Finance Unique?
Although we have a borrowing and lending platform on Compound protocol and other platforms, high gas fees are a red flag for users. With Tranquil Finance on Harmony One Protocol, all the users will experience fast and cheap transactions while receiving or paying interest in a completely permissionless and decentralised way.
TRANQ Token
TRANQ, the native token of the Tranquil Finance Protocol, entitles the holder to 75% of the fees generated by the protocol. The token is also used by Defiraverse for in-game resources. Having locked and staked TRANQ, you will earn the game's governance token, FIRA.
TRANQ Token Financial Analysis
TRANQ is the 838th largest cryptocurrency among all the crypto projects. It is trading at the range of $0.43 with a circulating supply of 54 Million TRANQ coins and a total supply of 1 Billion. TRANQ token was traded at $1.39 on Oct 28, 2021, which was its highest price (-68% of its current price) and also it touched its all-time low on Oct 1, 2021, when TRANQ price was about $0.014. Check out all the Financial details of TRANQ here.
TRANQ Token Distribution
50% of altcoins are distributed among all the incentives, including borrowing/ lending, providing liquidity, and airdrops.
5% of TRANQ tokens are reserved for xTRANQ (xTRANQ token that is a locked version of the TRANQ token)
5% goes to seeding and will be linearly vested for one year after the public launch.
10% of the token supply is reserved for team members.
2% of the token supply will be used as bootstrap liquidity for DEX pools.
28% of the altcoins are used on treasury, such as strategic partnerships and paying for staff and services.
Where To Buy TRANQ?
Since Nov 2021, all users can trade TRANQ. However, because TRANQ is an altcoin, you first need to buy USDT with your fiat money and then purchase your USDT at an exchange where TRANQ can be traded, including SushiSwap (Harmony).
Tranquil Finance Price Prediction
Today, on March 29, 2022, the current price of TRANQ is 0.44. According to Pricepredinction.net and based on recent historical price data, by the end of 2022, TRANQ can touch 0.81 USD, and at the end of 2023, Tranquil Finance's price would be around 1.09380 USD and 1.76977 USD at the end of 2024. Remember that all this data is based on the recent TRANQ performance, and every investment contains risks. By and large, we are not financial advisers, and you should do your own research.
Tranquil Finance Roadmap for 2022
Integration with Chainlink, launching the liquid staking token, stONE, developing an app on mobile devices (tablets and phones), reaching over 90 million in TVL (total of staked assets in all the Decentralised Finance (DeFi) blockchain), becoming the second-largest Harmony-native DeFi protocol are some of Tranquil's significant achievements since September 2021. Its plan for 2022 is to take the protocol into a DeFi Metaverse game world and unify DeFi and GameFi to create a better product than what each can achieve alone. Since the protocol is tied with Defira, the Defira roadmap also helps you learn more about plan details.
Should I Invest In TRANQ?
Tranquil Finance is the main part of Harmony One blockchain and has achieved a lot in such a short time. Money markets and DeFi Protocols like Tranquil Finance are integral to any blockchain ecosystem. With the integration of Tranquil Finance with Metaverse, demands for the TRANQ Token may increase. But you should consider that this protocol is new, and it needs time to take form. Also, low market cap and low liquidity equal increased volatility. Therefore, every new project may not be a profitable asset in the short term, and you need to follow the news and educate yourself to invest with confidence. This is where Cryptologi.st comes to help you with its latest news, educational posts and top hot coins.
How do you rate this post?