Breaking News in Crypto Market: A Weekly Overview
tl;dr
The crypto market is still volatile, mostly because of new economic uncertainty. The hottest news of the week includes Adidas's first Ethereum NFT drop, celebrities' jump into the blockchain world, paying $60M to the South Dakota Bank for the Meta Name by Facebook, Elon Musk's fight with US politicians, the crypto scam revenue in 2021, and concerns over stablecoins and regulations. The heat is just signalling that blockchain and cryptocurrency are attracting a lot of attention, and there might be a boom ahead!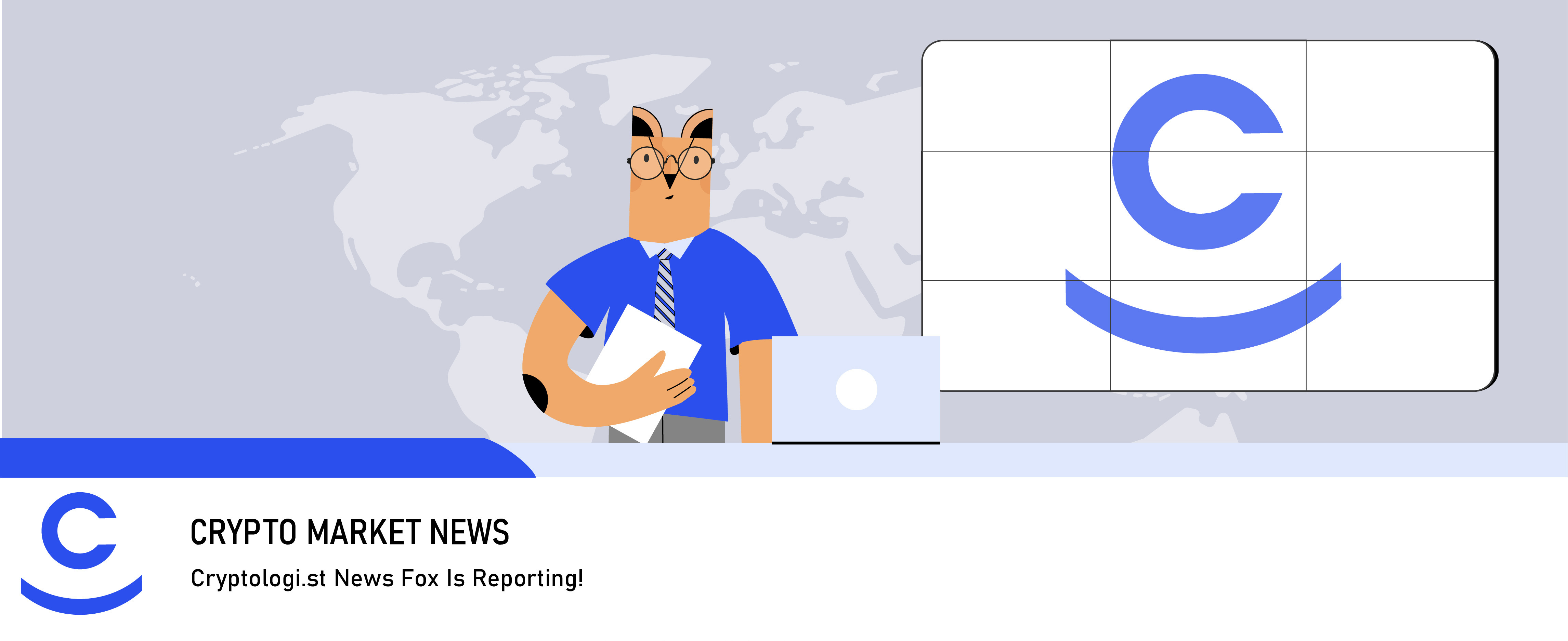 How do you rate this post?
Before You Read
One of the hottest news in the previous week was about the FOMC meeting, which ended out phasing a pandemic stimulus program by Federal Reserve - in which it bought bonds to increase the money supply - and it was faster than expected! The Fed also stated that it intends to raise interest rates at least three times in 2022, despite the fact it is now hovering near zero per cent. This program made Bitcoin and stock markets recoup some of their earlier losses. Hence, Bitcoin travelled from below $47,000 to nearly $49,500 in a few hours. The crypto market is still volatile, mostly because of new economic uncertainty over the Omicron COVID-19 variant, ongoing comments from U.S. officials like SEC Chairman Gary Gensler on cryptocurrency regulation, and recent statements from Federal Reserve Chairman Jerome Powell on the health of the economy. Also, the market was mainly focused on NFTs and their adoption by all ranges of people, from artists to Melania Trump. But wait, it is not all the story. Let's take a closer look to see what the top news in the 2nd and 3rd weeks of December was.
1. Adidas's First Ethereum NFT Drop Nets $23 Million and Shoots to The Top of Charts
Despite the two-per-customer limit, one managed to get 330 of the NFTs. Adidas earned the company $23.4 million in a single afternoon yesterday, in "Into the Metaverse" NFT launch debut. The collection's incredible sales volume in the last 24 hours has sent it to the top of the leaderboard as the world's hottest NFT project, according to CryptoSlam.
The release was a cooperation between the PUNKS Comic NFT developer Pixel Vaultthe, Bored Ape Yacht Club (BAYC), and private NFT collector gmoney. By sales volume, BAYC is currently the sixth largest collection. In early December, Adidas initially revealed its plans when it purchased a Bored Ape and dressed it in Adidas clothing.
2. The Heart Bond Among Celebrities, NFTs And Blockchain
The previous week was a time of celebrities' interest in the NFT world. Check out the hottest ones below.
🔅 Melania Trump NFT Platform
On Thursday, Melania Trump, the former First Lady of the United States, announced that she would launch the "Melania Trump NFT platform", which will sell NFTs only through her website. Trump's first NFT piece is a collaboration with Marc-Antoine Coulon, a watercolourist. According to a statement from the former First Lady, the premiere painting is titled "Melania's Vision" and "embodies Mrs Trump's cobalt blue eyes." The NFT comes with a physical amulet and an audio recording of the former First Lady with a message of hope. Her NFT releases will be minted on Solana. However, a Solana Labs spokesman quickly clarified that her decision to use the Solana blockchain was entirely voluntary and that her endeavour was unrelated to any Solana initiative.
🔅 Michael Jordan's Fan Engagement App
The sports icon Michael Jordan announced today that he would build a fan engagement app platform based on Solana. Michael Jordan is the most recent superstar to recognise the potential of crypto and Web3 technology in connecting athletes and entertainers with their followers. HEIR is a platform that connects fans and professional athletes. It will include an HEIR token, which is issued on the Solana blockchain, as well as NFT assets and community-building features, such as the possibility for fans to join a limited-capacity "huddle" for special access. Michael and his son, Jeffrey Jordan, have co-founded HEIR Inc. and raised $10 million in seed capital to build culturally-inspired consumer brands rooted in tech and entertainment.
🔅 Coinbase And Kevin Durant Collaboration
Kevin Durant, a member of the NBA's Brooklyn Nets, has signed a new promotional contract. According to Bloomberg, NBA star Kevin Durant has signed a new partnership with cryptocurrency exchange Coinbase to serve as "the brand's face." Coinbase will then host crypto adverts and sponsored content on Boardroom, Durant's sports website, and donate to Durant's nonprofit foundation to support the youth.
3. Facebook Is So Serious About The Metaverse It Paid A South Dakota Bank $60M For The Meta Name!
The fact that Facebook paid top dollar for a small bank's Meta trademarks indicates its ambition to stake a position in the metaverse. According to recent reports, the social media giant reportedly paid a South Dakota bank $60 million for the trademark rights to its Meta Financial brand. Last week, both firms confirmed to Reuters that Facebook acquired the trademark rights through a shell company called Beige Key LLC. The deal is significant for its size. While $60 million may not seem like much to a firm with a market cap of $928 billion, it is a substantial figure in the world of trademarks. It's also noteworthy for what it might empower Facebook to accomplish. The transaction is unusual in that the bank has no connections to the metaverse.
4. Elon Musk, The Person Of The Year, Week Story
Senator Elizabeth Warren of the United States and Elon Musk had a mostly one-way flame war. The Tesla and SpaceX CEO was caught in Senator Elizabeth Warren's crosshairs on Monday, and he immediately went on the attack. Musk had casually tweeted earlier in the day on Tuesday, hours before going after Warren, that Tesla will take Dogecoin for merchandise payments and "see how it goes." The value of the world's most popular meme coin increased by 20% as a result of his tweet. In addition, he made significant news regarding Tesla and Dogecoin.
Also, Musk appeared on Turkish Twitter later in the week with some crypto-related news. The Turkish republic has chosen SpaceX, the Tesla CEO's other company, to launch two satellites for the state-owned communications satellite operator Türksat this year. The first was released in January of this year, and the second one is being launched today. President Erdogan told Musk through a video conference that he will receive an NFT constructed of satellite art created by 5'000 schoolchildren as a thank you.
5. Crypto Scam Revenue Up 81% In 2021, Hits $7.7 Billion
According to the blockchain analytics portal, DeFi rug pulls accounted for 37% of all crypto scam earnings in 2021, up 1% in 2020. According to blockchain data firm Chainalysis, the growth of rug pulls in the decentralised finance (DeFi) ecosystem over the last year boosted earnings from crypto frauds to $7.7 billion in 2021. According to Chainalysis' 2022 Crypto Crime Report, crypto scam revenue increased by 81 per cent in 2021 over the previous year, with rug pulls accounting for 37% of total crypto scam revenue, up from 1% in 2020.
Rug pulls were responsible for more than $2.8 billion in stolen cryptocurrency in 2021. Code audits are not necessary to list a project on decentralised exchanges (DEXs), according to Chainalysis, which explains their prevalence in the DeFi sector.
6. Financial Stability Group Warns Of Stablecoin, DeFi Risks In Annual Report
Before deciding whether or not to act, the Financial Stability Oversight Council (FSOC) is still waiting for the US Congress to act on cryptocurrencies, particularly stablecoins. While the FSOC did not commit to any specific crypto-related activities, the annual report released on Friday underlines regulators' concerns about stablecoins and the broader cryptocurrency industry. The research highlighted two major issues: the likelihood that some stablecoins may not be backed fully or are unable to keep their currency pegged to the US dollar or another currency. However, the reserves of these stablecoins may not be subject to strict audits, and the quality and quantity of collateral may not always match the issuer's claims. Based on reports, Stablecoins that rely on algorithmic mechanisms to maintain their value are vulnerable to market forces, operational errors, and other issues.
Final Remarks
All in all, it was another hot week for the crypto world in the cold days of Dec 2021. The upcoming year is full of surprises since the interest in the crypto market and its captivating side stories are surging. Also, the rivalry of various parties adds to the heat. From celebrities to scientists, politicians, and business bigshots, influential figures are increasingly involved in the crypto business. So, it's not highly unlikely to see more growth in this promising yet intriguing business soon. Keep checking Cryptologi.st to get the top news of the week, analysis of top 1500 coins, and many more. Stay tuned!
How do you rate this post?