Parsa Mazaheri
Jun 05, 2022
Boki NFT Review: Step Into Your Imagination!
tl;dr
The world of Boki is a world of escapism and childish alternate reality! When I first saw Boki, it instantly reminded me of the hit TV show "Adventure Time"; the sheer creativity and the lack of modern age maximalism is what reeled me into the project at the first glimpse. But what are the utilities, how has the project performed, and how popular is it? Let's dive into it.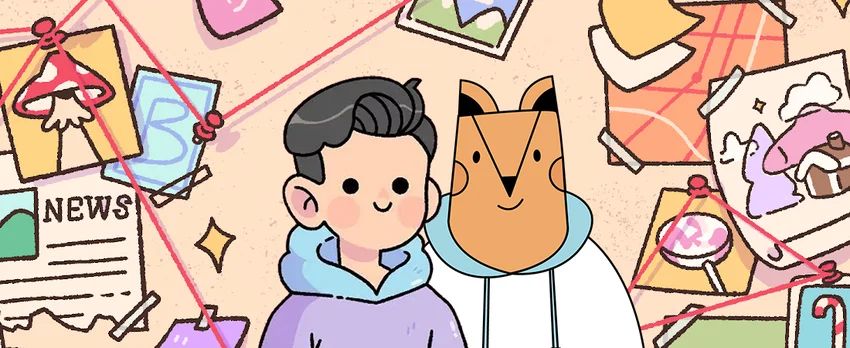 How do you rate this post?
What is Boki NFT?
Boki is a fresh community-based project with a goal to attract so-called "dreamers" - imaginative people who want to learn about Web3 and grow in it. There are 7,777 unique NFTs within the Boki NFT collection.
Boki is based on Ethereum, so you already know you can only use OpenSea to get it! You can check out the collection on OpenSea.
The Boki NFT project is brand new and fresh, so make sure you're reading this article to the very bottom to catch up before it's too late.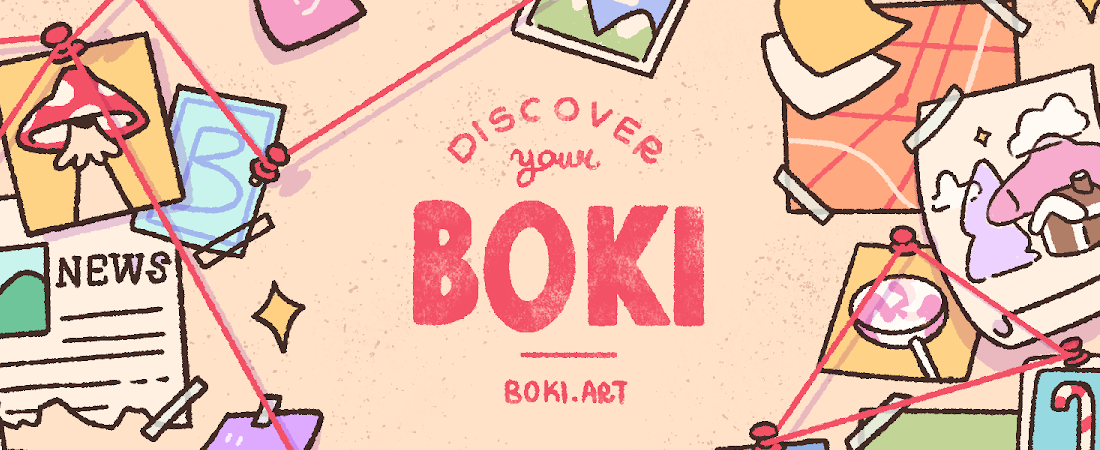 Boki NFT Floor Price
At the time of writing, on June 6, 2022, the floor price of Boki floats around 0.8 ETH. The average price of each NFT piece of the Boki collection has had a growth of +800% since the minting phase has concluded. Boki NFT Mint was concluded on May 20, 2022.
Boki NFT Roadmap
According to Boki itself, the goal is to scale Boki into becoming a globally recognised brand with free-flowing communication and a spirit of adventure.
It's also stated in the official Boki Roadmap that the team seeks to extend Boki's adventures to real life by hosting events throughout 2022. This starts with the NYC NFT 2022 event and hopefully never stops!
Furthermore, it's promised that the world of Boki will expand with special airdrops for Boki NFT holders. This airdrop includes "Adventure Companions"; however, no further details have been given. We're only asked to stay on our toes until further notice! Make sure you follow BokiNFT on Twitter to stay up-to-date; If you are interested!.
Boki NFT Utilities
There are loads of promised utilities for Boki holders, from whitelisted giveaways to "story-telling", "tools", and "write-ups". We have no idea what it's going to be but it sure is exciting! Further news and updates are only available on Boki Discord, which is exclusive to holders.
Boki Merchandise
In the roadmap of the Boki NFT, which is by the way, on the Boki NFT official website, there are promises and forecasts of upcoming physical merchandise. Not unlike the hundreds of other NFT projects that have done it, Boki also seeks to expand its artwork to the physical world by merchandising. We've no idea how it's gonna be yet, but it's gonna be cute!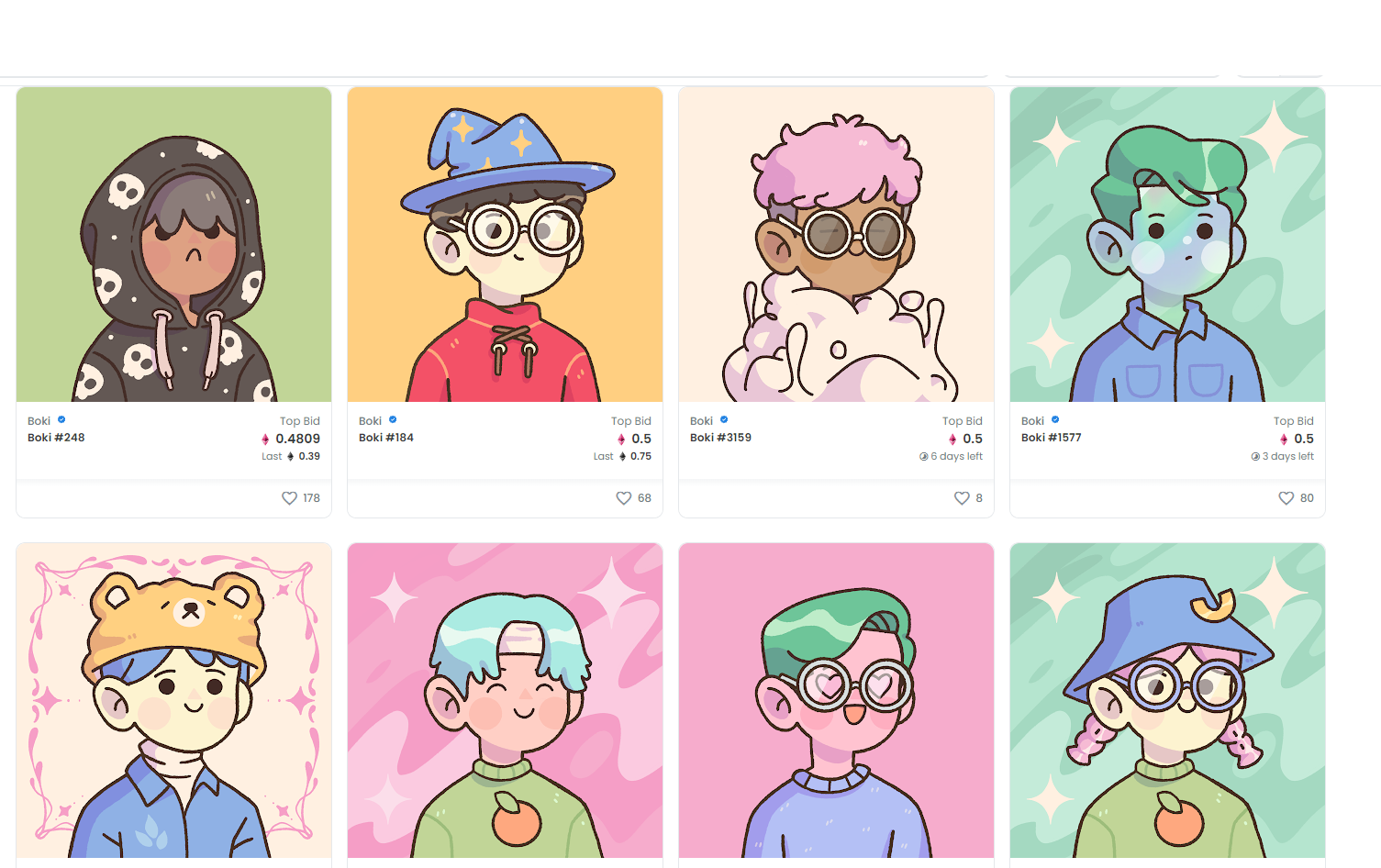 Boki NFT Popularity
With 132K followers on Twitter and 19.3K "Passing Bokis" on Discord; I think it's only fair to say that lots of people are emotionally invested in Boki NFT, considering only 7,777 actual holders are out there.
However, you're not that late to the party yet. Rocking a trading volume of 8.7K ETH and a floor price of only 0.8 ETH, it's safe to say there's still hope to get dreaming before it's all too late!
Finale
Boki NFT is a brand new fresh project. In fact, I remember I was watching it before the final sale went live, and it wasn't a long time ago! Also, I find it crucial to point out, that not a single word of this article is meant to be taken as financial advice. With all that being said, I do hope you find joy and a little bit of cash money in all your investments, especially in your Boki NFT investments! Make sure you visit Cryptologi.st often for more news and cool investor tools. And if you like this article, show us some love on our Twitter. Good luck out there!
How do you rate this post?