BiSwap Joins 5 Projects for Chinese New Year NFT Festival
tl;dr
The Chinese New Year Festival celebrations will be exciting for BiSwap users. Binance's DEX, BiSwap, has secured partnership deals with five prestigious projects to reward users with exclusive NFTs to celebrate the Lunar New year.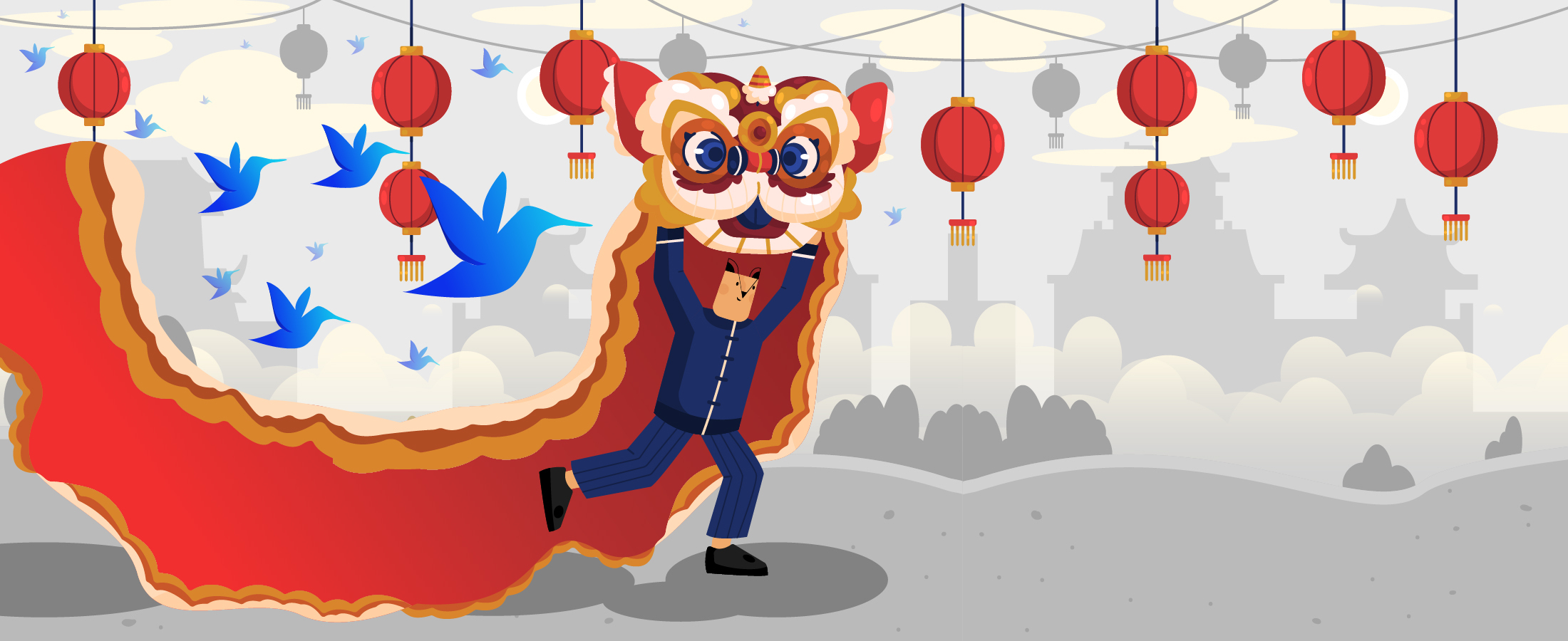 How do you rate this post?
BSC's First Cross-Project Partnership
The partnership between Binance Smart Chain (BSC) and the five prominent projects became the first cross-project NFT event on BSC, which features Rabbit Finance, Tank Battle, Moo Monsters, Xpansion, and Magic Beasties. The giveaway event would continue from February 1 till February 16, and users have a chance of winning $5000 in NFTs. On Jan 30, 2022, BiSwap announced the event through its official blog and Twitter account.
What is BiSwap?
BiSwap is the first decentralised exchange platform on Binance Smart Chain with a three-type referral system and extremely low transaction fees (0.1%). It is a decentralised exchange platform for swapping BEP-20 tokens on Binance Smart Chain. BiSwap's native token is BSW, and it aims to become a "benchmark" for DEX platforms.
Limited BiSwap NFTs
BiSwap will release 50 Robbies NFTs during the new year festival, and users stand a chance to win the protocol's NFTs during the five parts of the event. According to the official blog, the NFTs will never be generated by BiSwap again, and it is the only time they will ever be developed. In addition, they can be staked and traded on the NFT marketplace.
Chinese NFT Festival Details
This fantastic event is dedicated to the present Lunar New Year of the Tiger. Users have an opportunity to win NFT in the first cross-projects NFT Event on BSC! Here are the exact details of the festival:
Total Prize Pool: $5,000 in NFTs from BiSwap & 5 Partners
Total winners: 152
Start: February 1 (04:00 PM UTC)
End: February 16 (04:00 PM UTC)
What Are The Rewards?
Each partner would reward winners with exclusive NFTs. However, these partners have different quotas for the number of winners. For example, Rabbit Finance will reward users in 134 NFTs worth $1000, comprising 124 Rabbit NFTs plus 10 Lunar Robi NFTs. A total of 62 winners would emerge from Rabbit Finance's campaign.
A Glimpse Into The Five NFT Partners of BiSwap
Let's take a look at the various NFTs from these five projects: Rabbit Finance, Tank Battle, Moo Monsters, Xpansion, and Magic Beasties.
Rabbit Finance
Rabbit Finance is a leveraged borrowing and lending protocol supporting lending and leveraged yield farming on BSC. The platform also has an NFT game called Rabbit vs Zombies, a P2E game where rabbit NFTs are created to fight against zombies. Ten winners would receive 1 Rabbit NFT and 1 Lunar Robi NFT. The remaining 52 winners would get 2 Rabbit NFTs each. The Rabbit Finance campaign begins on February 1 and ends on February 4.
Tank Battle
The Tank Battle NFT game creates competitions among team players and alliances. Players compete to gain valuable resources, which they can use to upgrade their line-up to form a stronger squad. The gamers' goal is to conquer the Tank Battle worlds and territories. Strategic thinking is a must in this game! Tank Battle NFTs are created to participate in tank battles, where each tank has its own stats based on characteristics and its role in the squad. Since the characteristics and tank classes are very diverse, players need to come up with an effective strategy to arrange their squad to defeat the opponent's squad.
Moo Monsters
Moo Monsters is where you can have adventures in the Metaverse and earn money as a reward. Moo Monster is a free-to-play and play-to-earn game. The game's story will be played by players taking on the role of adventurers. Until one day, he finds himself waking up in a "Mooniverse". This world is full of Moo monsters (pigs) for no reason! He must face many dangers to find the truth and return to the world he was in. Moo monster Non-Fungible Tokens (Moomon) is the main part for players to make their adventures easier. There are many different species of Moomon in the Mooniverse.
Xpansion
Xpansion is a decentralised 4x strategy game set in the near future. Faced with a dying world, the remnants of Earth's population have launched expedition waves to settle the habitable worlds surrounding nearby stars. The game will evolve into a decentralised Sandbox environment with an on-chain economic resource model powered by Non-Fungible Tokens and on-chain fungible commodities. Xpansion intends to provide utility to both land and equipment NFTs. Both enable the mining of resources in a fungible token form required to upgrade Land NFTs with land settlements. NFTs are available in different types and rarities.
Magic Beasties
Magic Beasties or Beasties online is a blockchain multiplayer game rich in content and various gameplay. Users can collect exclusive NFTs in PvP, Dungeons, Adventures, and the NFT Marketplace. Each Beastie Non-Fungible Token has its specific stats in addition to appearance. There are two types of Beasties that you can have: Physical and Magical. The Physical Type is a beastie with a lot of Physical Defence or Attack. The magical Type is the opposite, and you have more Magical Defence or Attack.
In Short
In the fast-paced world of cryptocurrencies, it is essential to keep updating yourself so you won't miss out on good opportunities like this. At Cryptologi.st, you're just one tap away from the latest news, analysis of the top 1500 coins, educational posts, IDO and ICO reports, and many more. Stay tuned!
How do you rate this post?