Billionaire Investor: Ruble Crisis Very Bullish For Bitcoin
tl;dr
Yesterday, the crypto market witnessed a price recovery in Bitcoin. The reason for this recovery has been addressed by Miller, a former chairman of Legg Mason Capital Management Value Trust, in a CNBC Interview. He believes that the Russia-Ukraine crisis is "very bullish" for Bitcoin! Let's see how the current geopolitical situation can determine the Bitcoin price.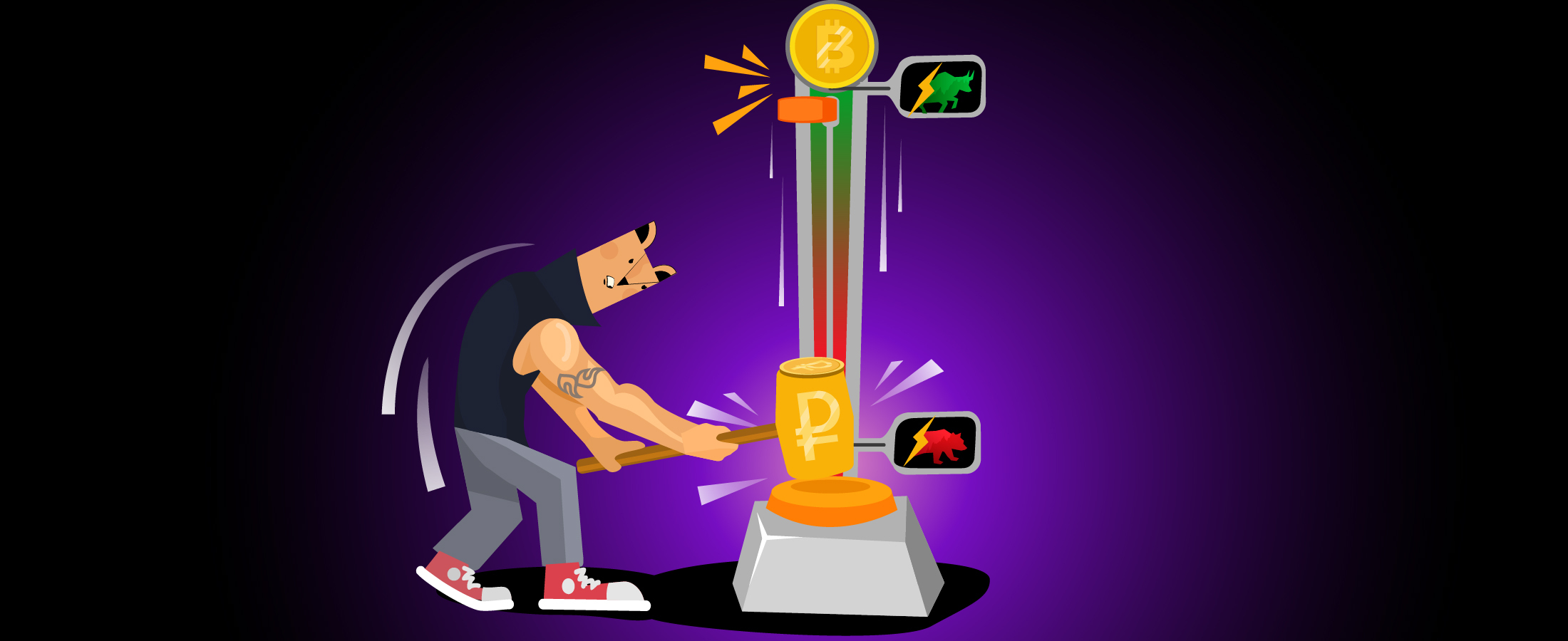 How do you rate this post?
Bitcoin's Recent Price Movements
The crypto market saw a massive sell-off following Russia's invasion of Ukraine. However, Bitcoin (BTC), the flagship cryptocurrency, has since recovered to trade above $44,000, a two-week high. Bitcoin was trading at $43,366.41 as of 12.49 a.m. ET on March 3, 2022, over 25% higher than last week, CoinMarketCap data showed. According to billionaire Bill Miller, the Russia-Ukraine geopolitical situation is "extremely optimistic for Bitcoin" because the top cryptocurrency (Bitcoin) is an asset that is not controlled by other countries.
Bitcoin: A Safe-Haven Asset In The Current Geopolitical Situation!
Bill Miller spoke with CNBC's Squawk Box about Bitcoin's potential as a safe-haven asset during times of international instability. The American investor outlined why Russia and other countries without a non-reserve currency may turn to Bitcoin to prevent inflation, which is difficult to manage by foreign governments. He mentioned that the top cryptocurrency (Bitcoin) is an asset not controlled by other countries, which is the main reason for its potential in the current situation.
Russian Reaction To Ruble's Value Fall
Miller said in a February interview, "Bitcoin provides insurance against financial catastrophe as we witnessed (that) around the time of the pandemic in Lebanon, Afghanistan, and many of these other places." He added that Russia has nearly half of its reserves in currencies controlled by people whom it wishes to harm. "They have 22% in gold, which is the only part of their reserve that is not controlled by other countries." It is speculated that Bitcoin adoption in Russia is a means for the government to evade US sanctions against the country. Following the Ruble's price fall on Monday, Feb 28, 2022, the Russian Central Bank implemented emergency measures that included a significant increase in interest rates, raised to 20% from 9.5%.
In Conclusion
It goes without saying that Bitcoin is unique! Over the last year, Bitcoin and many other cryptocurrencies have played significant roles in world events. Sometimes, they affected world events, and other times, global events have affected them. To keep pace with the crypto world movements, especially in these days that international politics heat up everything, you need to keep yourself updated about affecting events all over the globe. Here, at Cryptologi.st, you'll have access to everything you need, from hot news to coin reviews, to make confident crypto decisions!
How do you rate this post?