Best Coins For Staking: The Ultimate List of Five
tl;dr
Over the past year, the rise of staking coins has driven much of the recent success in the crypto space. Were it not for the emergence of the staking coins, we wouldn't have had access to financial opportunities and a suite of financial applications and services to earn rewards on our digital assets without having to cash out. This article will introduce the five best coins for staking by market capitalisation built on top of distributed networks with no central intermediaries. Scroll down to be among the elites who know best!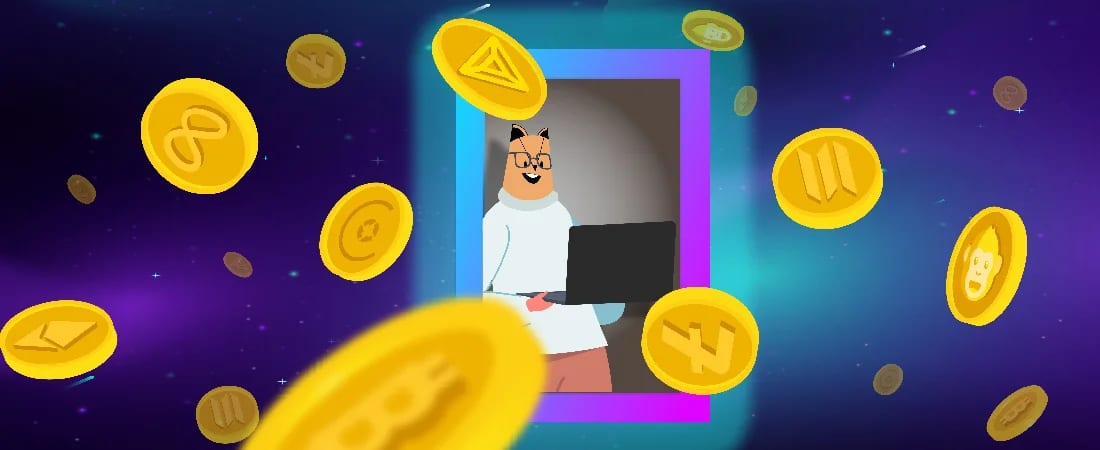 How do you rate this post?


Within the Ethereum network, staking refers to the process of depositing your 32 ETH to be a validator and earn rewards in the process. It should be noted that Ethereum 2.0 is not a new asset or new cryptocurrency but is the name given to a set of updates and changes to the Ethereum Network. Don't worry if you're an ETH holder, as the coins you hold on the ETH 1.0 blockchain will automatically migrate to the ETH2 blockchain. The current price for ETH is 1,297.19 USD, with a 24-hour trading volume of 8,608,396,687 USD. This article offers a deep dive into several critical changes to the Ethereum network.
Best Coins For Staking, No. 2: Cardano
According to CoinMarketCap, Cardano is a Proof-of-Stake blockchain platform focusing on scalability and sustainability. It is a multi-layered platform, with ADA as its unique token, to ensure that owners can participate in the operation of the network. Because of this, those who hold the cryptocurrency have the right to vote on any proposed changes to the software. Standing on the 8th rank among all cryptocurrencies and being one of the best coins for staking, ADA is given as a reward for work done for the blockchain by users participating in a stake pool. If you are interested to learn more about Cardano, check out here!
Best Coins For Staking, No. 3: Polygon (MATIC)
Offering low gas fees and high speeds without sacrificing security, Polygon is a multi-level platform with the aim to scale the Ethereum blockchain. Thanks to the Polygon network, all developers are able to have faster, cheaper Ethereum transactions using sidechains and interact with a wide range of popular crypto apps that were once exclusive to the main Ethereum blockchain.
MATIC is the native cryptocurrency of the Polygon network used to pay transaction fees and participate in the staking process. In addition, by owning and staking MATIC, you will be able to vote on network upgrades. MATIC, one of the best coins for staking, is the 13th largest cryptocurrency by market cap, with a circulating supply of 8,734,317,475 MATIC coins and a Max. supply of 10,000,000,000 MATIC coins. Looking for the latest updates on Polygon and its price changes? All you need is just one click away!
Best Coins For Staking, No. 4: NEAR Protocol
NEAR Protocol is a layer one blockchain for decentralised applications and aims to bring DeFi to the masses with low transfer fees, fast transactions, and effortless scale. It allows users to create new coins, applications, and industries without a central authority overseeing the process. NEAR is its native token, the 26th largest cryptocurrency among all crypto projects. It is used to pay network fees and can be staked to enhance network security. Today, on Oct 2, 2022, each NEAR token is traded at 0.423741 USD with a 24-hour trading volume of 342,954,993 USD. You can analyse the tokenomics of one of the best coins for staking, i.e., NEAR, and find out more about NEAR Protocol.
Best Coins For Staking, No. 5: BitTorrent New
BitTorrent New is a decentralised ecosystem and file sharing platform purchased by the blockchain platform TRON in July 2018. It allows online users to easily share movies, music and other media files without the involvement of a third party. The native cryptocurrency of this network is known as BTT, which facilitates basic and advanced functionality and is traded between file requesters and providers on the BitTorrent platform. The current price for each BTT token is 0.00000007758 USD, with a 24-hour trading volume of 20,335,565 USD. According to its official literature, BitTorrent is currently the "largest decentralised P2P communication protocol" worldwide. Do you think BTT would be a good investment? Check out this detailed article about BitTorrent to find all your answers and see why BTT is listed as one of the best coins for staking.
Although the PoS consensus mechanism is going into the mainstream and the best staking coins have seen a sharp rise in their demands in recent years, you can't invest in any coin or project with confidence unless you go through it and educate yourself. Keep an eye on Cryptologi.st to read the analyses of the top 1500 coins and use its FREE screening tools to be a bigger fish in the crypto sea!
How do you rate this post?