BabyDoge Is Now Credit Card-Compatible
tl;dr
Thanks to an integration with Simplex, Doge lovers can now buy BabyDoge directly with their credit cards!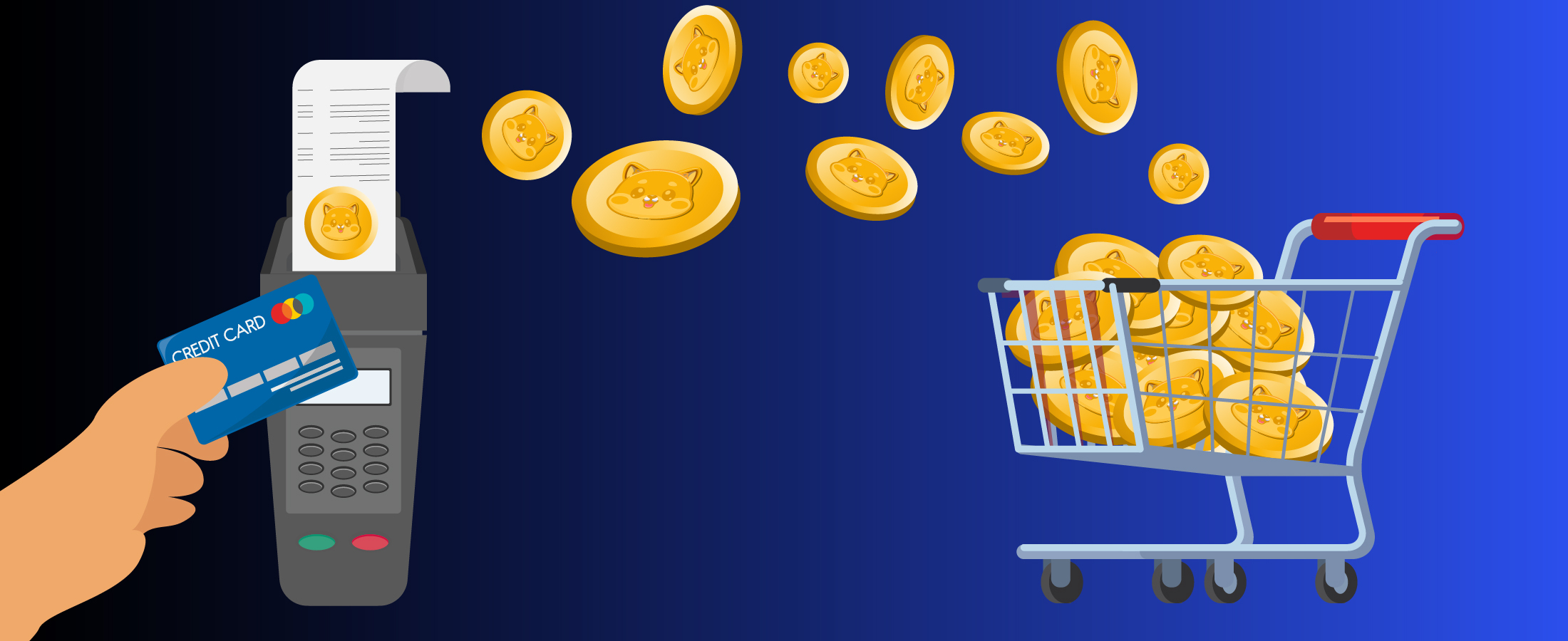 How do you rate this post?
Can I Buy BabyDogeCoin Token with Credit Now?
BabyDogeCoin holders (or hodlers) can celebrate the project's latest announcement: integrating fiat provider Simplex. The integration gives users the ability to purchase BabyDogeCoin directly with their credit card via Gate.io. The BabyDogeCoin team explained the deal's benefits to their users this weekend on Twitter:
"Thanks @SimplexCC for integrating #BabyDoge users can buy #BabyDoge directly with their credit or debit cards," said BabyDogeCoin in a tweet on Sunday. "No BNB needed,"
Gate.io Gives Away BabyDoge to Celebrate The Deal
To further promote the deal, Gate.io gives away $3,500 of BabyDoge to its users. To enter the giveaway, users must purchase $150 of BabyDoge. Qualifying customers will receive $15 of extra BABYDOGE up until the $3,500 prize pot is depleted. A tweet from Simplex on this deal:
"Buy @BabyDogeCoin on http://Gate.io via Simplex and share a prize pool of $3.5K!"
More details of this giveaway are available here.
What is BabyDogeCoin?
BabyDogeCoin is a deflationary asset on the Binance Smart Chain that has better transaction speed than its father, Doge. Holders of BabyDoge will earn more BabyDoge which is automatically sent to their wallets by simply holding Baby Doge coins in their wallets. BabyDoge coin holders automatically receive a 5% fee from every on-chain transaction on the BabyDoge ecosystem.
Outro
Cryptoverse markets move way too fast, and you must keep yourself updated about the news and the general state of the market so you can hunt down the best investment opportunities. Pretty overwhelming, right? At Cryptologi.st, we do all the hard work to gather the latest news, analysis of top 1500 coins, and terms you might not even have heard before! Stay tuned and share us with your friends.
How do you rate this post?