Axie Infinity Making Big Changes to Its Economy
tl;dr
The leading play-to-earn game has seen crashing token and NFT prices. Now it's making changes to get back on track.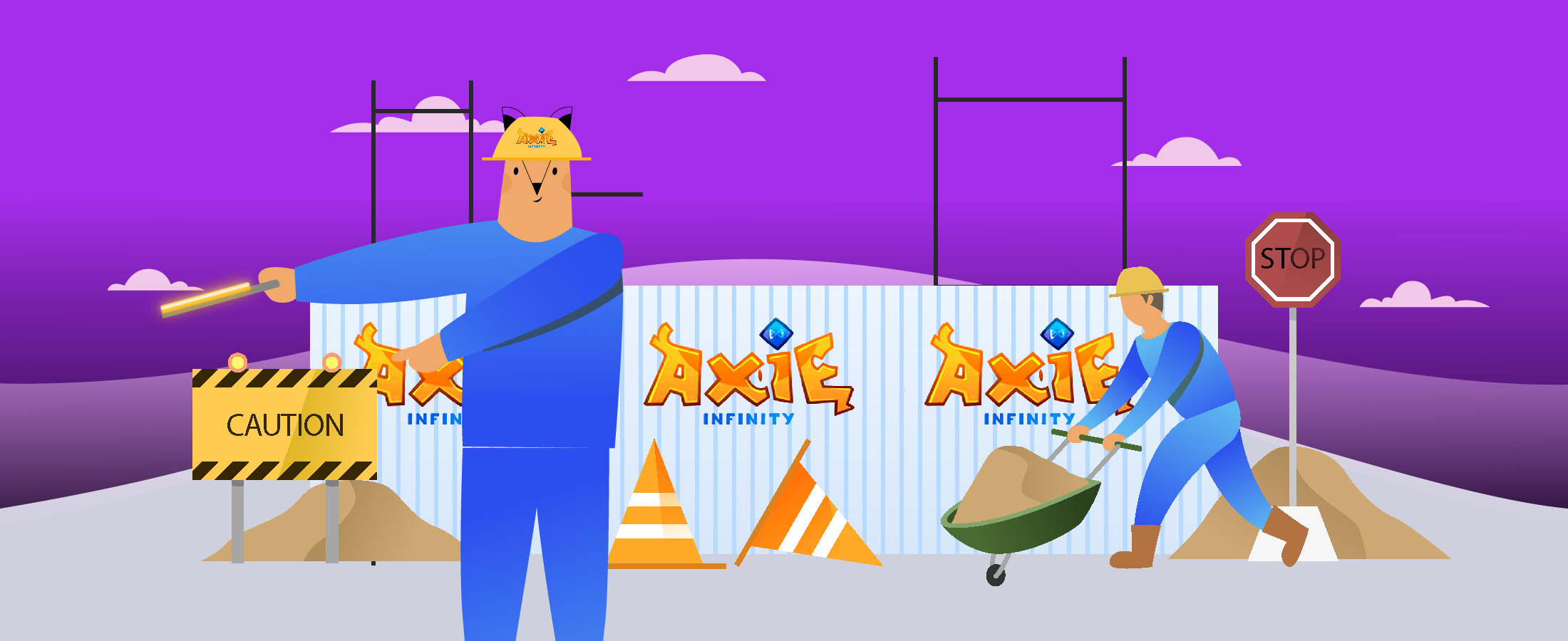 How do you rate this post?
Axie Infinity's Economic Crisis
Axie Infinity has been a smash hit; it popularised the play-to-earn (P2E) gaming model and racked up nearly $4 billion in NFT trading volume. However, last summer's surge has given way to tumbling token and NFT prices of late, calling the entire play-to-earn model into question. Now, Axie's creators announced changes aimed to revitalise its flagging economy.
On Feb 3, 2022, Sky Mavis, the developer behind Axie Infinity, announced many economic changes to launch in Axie's upcoming 20th in-game season. Axie Infinity will hand out far fewer SLP reward tokens and focus more on rewarding online arena battles.
What is Axie Infinity?
Axie Infinity is a monster-battling game based on NFT assets. NFTs are blockchain-based receipts that prove ownership of a digital item. In Axie, these NFTs are colourful monsters that we can battle and breed with each other. Each Axie NFT costs money, and we need to buy three of them only to get started in the game, but we'll earn token rewards for playing afterwards.
How Popular Is Axie Infinity?
Quickly, Axie Infinity generated over $500 million in NFT trading volume each month in 2021. The SLP reward token jumped to the range of $0.40 in August, and the AXS token reached an all-time high of around $165 in November. With almost $4 billion in total NFT trading, Axie Infinity can be considered the most successful NFT project of all time. However, the momentum started rapidly fading in late 2021..
Has Axie Infinity Crashed?
In September 2021, SLP fell below $0.10, and the price kept decreasing, recently trading for about $0.01 or less. That put a dramatic strain on the various community-driven scholarship programs and the guilds that operate these programs. AXS has also dropped nearly 70% from its peak, with its current price being in the range of $50.
Axie Infinity Statistics Analysis
The NFT trading volume kept sinking in the last couple of months, dropping from around $754 million in November to $301 million in December 2021 and $126 million in January 2022. Meanwhile, Axie Infinity's marketplace shows that Axie NFTs sell for about $30, compared to $200 or more last summer.
Sky Mavis' data shows that daily players in recent weeks have decreased, but it's not as significant as the other numbers. On January 31, Axie Infinity had just under 2.2 million daily active users compared to a peak above 2.7 million in November.
Why is Axie Infinity's Economy Cratering?
Sky Mavis,, believes it's primarily due to SLP token inflation: four times the amount of SLP created each day instead of burned through the Axie breeding process. To solve this, Axie Infinity will give out fewer SLP tokens, remove them entirely from the single-player adventure mode and cut out daily quest rewards. "We believe that these economic changes will allow us to start righting the ship and getting the economy moving in the right direction," Sky Mavis adds.
What is Axie Infinity's Roadmap?
Axie Infinity's roadmap includes:
Launching a faster "Origin" battle system.
Adding gameplay for NFT land plots.
Giving free "starter Axies" to people without an initial investment.
Sky Mavis also has billions of dollars in AXS tokens which potentially incentivises players for the years to come.
In Short
There's a lot of emotion involved in games. It is significantly seen in Axie Infinity since players have invested in NFT assets that have quickly depreciated, while others may have relied on it to make a living. This is why you should keep yourself updated once you've entered the cryptoverse. At Cryptologi.st, we have gathered everything you need right at your fingertips. You're just a tap away from crypto news, top 1500 coins' reviews and educational overviews.
How do you rate this post?