Axelar (AXL) ICO: A Decentralised Interoperability Network
#blockchain
#decentralized
#erc20
#eth
tl;dr
Axelar is a universal overlay network, securely connecting all blockchain ecosystems, applications, assets, and users to deliver Web3 interoperability. The ICO of this project is on the way, with AXL token sale going on from 9 MAR to 16 MAR. It has gotten a great deal of attention, and many eyes are fixed on this promising project. ICODrops website ranked it among high rate hype projects. To learn all about the Axelar project and decide if it can be a good investment in 2022, keep scrolling.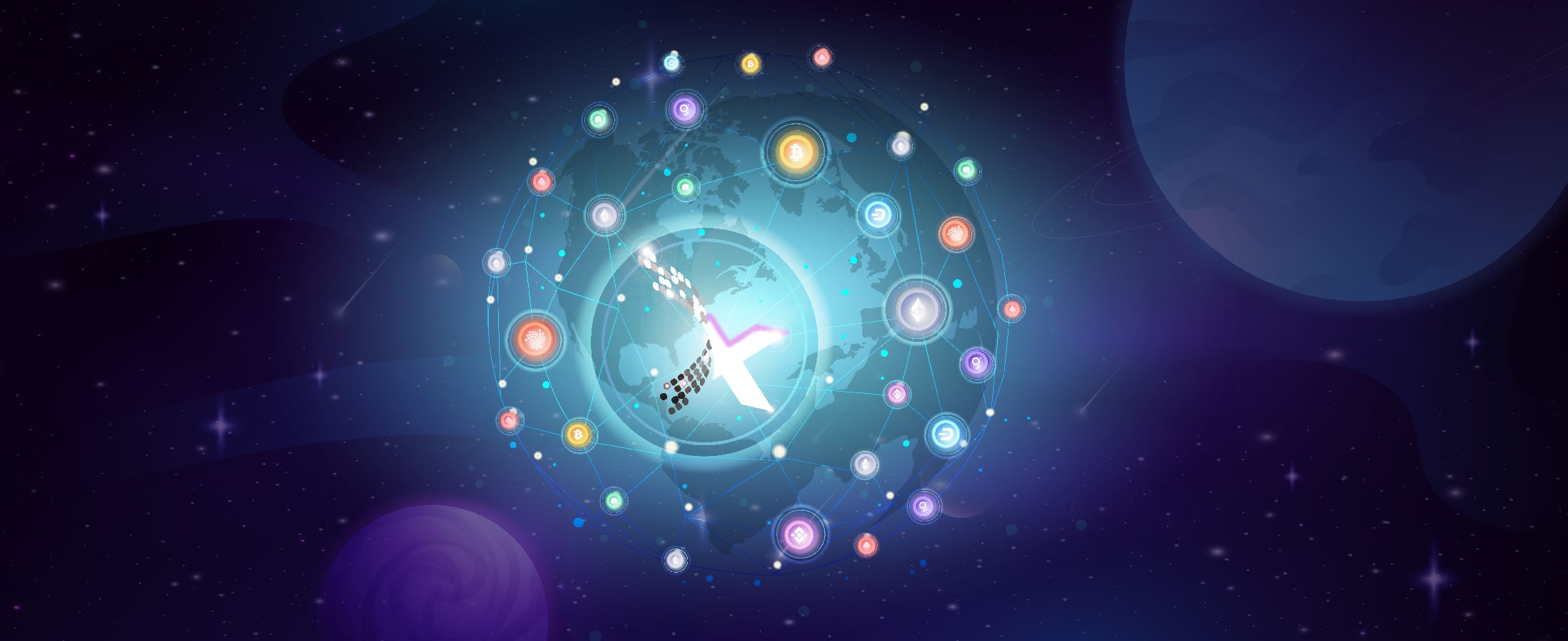 How do you rate this post?
What Is Axelar (AXL)?
Axelar is a decentralised interoperability network connecting all blockchains, assets, apps, and users to deliver Web3 interoperability through a universal set of protocols and APIs. Axelar is made up of tools, protocol suite, and APIs that are all aimed to facilitate cross-chain communication. Its governing mechanism is open to everyone. Users can vote on whether or not to adopt new integration points, routing, and application-level protocols proposed by developers, and if approved, validators will implement the modifications.
What Questions Does The Axelar Network Address?
The Axelar Network has come into play to address three main questions as follows:
Can we allow platform developers to plug in their blockchains to other ecosystems easily?
Can we enable application builders to build on the best platform for their needs while still communicating across multiple blockchain ecosystems?
Can we allow users to interact with any application on any blockchain directly from their wallets?
What Are The Advantages Of Axelar?
The Axelar network has the following advantages for different parties involved:
For blockchain platform builders: blockchain platform builders will be able to quickly connect their blockchains to other blockchain ecosystems. To join the network, all that is required is to create a threshold account on the chain.
For dApps builders: using the CTP API, developers may host their dApps anywhere, lock, unlock, transfer assets, and communicate with apps on any other chain via CTP API.
For users: users can use their wallets to interact with all applications in the ecosystem.
What Is The Mission of Axelar Network?
Axelar's objective is to make it easier for app developers to create apps by providing a universal protocol and API without rolling out their proprietary cross-chain protocols underneath or rewriting applications as new bridges are developed. To achieve this goal, Axelar developed a protocol suite for this purpose, which comprises the Cross-Chain Gateway Protocol and the Cross-Chain Transfer Protocol.
Axelar Current Status
The Polkadot, Terra, and Avalanche ecosystems are among the early adopters of the Axelar Network, which is now in testnet. Avalanche users and developers will be able to access assets on Bitcoin, Ethereum, and other chains connected to Axelar's network. In contrast, Polkadot users and developers will be able to transport digital assets from external chains to Moonbeam and use them in decentralised applications.
Axelar's Tokenomics
The following is the details of the Axelar's tokenomics:
Token Sale: 9 MAR – 16 MAR
Ticker: AXL
Token Type: ERC20 ICO
Token Price: 1 AXL = 1 USD
Fundraising Goal: 50,000,000 TOKEN
Total Tokens: 1,000,000,000
Available for Token Sale: 5%
Сan't Participate: Canada, China, Crimea Region, Cuba, Iran, Korea, North Korea, Syria, US non-accredited investors
Min/Max Personal Cap: 100$ / 750$
Accepts: ETH, BTC, USDT, USDC
Axelar Team Members
Georgios Vlachos, a member of the founders' team in the Algorand blockchain, and Sergey Gorbunov, assistant professor at the University of Waterloo in Canada, are the founders of this blockchain.
How Does The Axelar Network Work?
The underlying decentralised protocols are an essential part of the network. Validators run the nodes that protect the Axelar blockchain and maintain the Axelar network as a whole. The users choose them through a delegation procedure. Validators are given voting power according to the stake they have been assigned. Make a fortune with staking. The validators establish an agreement on the status of several blockchains connected to the platform. The cross-chain routing and transfer protocols are maintained and operated by the blockchain. Network participants can use governance rules to enact protocol decisions like which blockchains to bridge and which assets to support.
Does The Axelar Use PoS or PoW Mechanism?
The Axelar blockchain, like Cosmos Hub, uses a Delegated Proof of Stake (DPoS) mechanism. To fully understand PoS and PoW mechanisms, follow us. Validators are chosen by users and must bond their stake to participate in the consensus and maintain high-quality service. The DPoS concept allows for maintaining a large decentralised validator set and strong incentives to ensure that validators are accountable for maintaining cryptographic threshold scheme bridges and shares. Learn all about cryptography.
Validators run light-client software from other blockchains as part of the consensus process, allowing them to validate the status of other blockchains. The validators report these states to the Axelar blockchain, and once enough of them do so, Axelar records the state of Bitcoin, Ethereum, and other chains. As a result, the Axelar foundation layer is always aware of the state of other blockchains, allowing "incoming bridges" from other blockchains to be created. Read about blockchain layers from A to Z.
Axelar Fund Rising
Axelar Network has managed two funding series up until now: Series A and Series B.
Axelar Fun-Raising Series A
On July 15, 2021, Axelar's Series A fundraising round attracted well-known investors and industry players, allowing the company to develop network integrations and achieve industry-wide blockchain interoperability. Polychain Capital led a $25 million Series A round of funding for Axelar. The funding raised is used to scale the network's key integrations and provide more engineering resources for the team's rapid expansion. In addition to Polychain Capital, notable investors in the funding round include Galaxy Digital; Dragonfly Capital; Robot Ventures; North Island Ventures; Lemniscap; Collab+Currency; Cygni Capital; Divergence Ventures; SCB 10X; Zola Global Investors; Hypersphere; Nima Capital; Morningstar Ventures; and GoldenCoin TS LLC.
Axelar Fun-Raising Series B
On Feb 15, 2022, Axelar successfully completed its Series B funding and has announced the closure of a 35 million USD funding round, with investments from Polychain Capital, Dragonfly Capital, Rockaway Blockchain Fund, North Island Ventures, Lemniscap, Cygni Capital, Olive Tree Capital, Node Capital, Blockchange Ventures, angel investors, including Waikit Lau and Gokul Rajaram, and others. This latest Series B funding round has brought Axelar's valuation to 1 billion USD.
Capital Ventures' Ideas Regarding Axelar
It seems that the Axelar network could catch the attention of many investors and has recently caught the eye of CEOs of some venture capitals. Here let's read some of the quotes about this project to see if it's trustable enough.
Founder & CEO Of Polychain Capital On Axelar
Olaf Carlson-Wee, Founder & CEO of Polychain Capital, said that "Axelar's cross-chain solution is truly groundbreaking for the decentralised economy. We are very excited to help support Axelar's pioneering blockchain interoperability solutions in leading its investment round. Together, with our shared resources, we are looking forward to working with Sergey and Georgios, and the wider Axelar team, in shaping the decentralised economy and blockchain industry for years to come."
Managing Partner of Dragonfly Capital's Views On Axelar
Haseeb Qureshi, the Managing Partner of Dragonfly Capital, stated that "We are very excited to get behind Axelar and support its mission in delivering a complete interoperability stack for the entire DeFi ecosystem. We're now in a fully cross-chain world, and Axelar is essential for enabling truly trustless cross-chain applications that are presently impossible. Sergey, Georgios, and the rest of the Axelar team are going to be a transformative force for DeFi and the smart contract ecosystem."
Co-founder & CEO of Axelar's Thoughts On Axelar
Sergey Gorbunov, Co-founder & CEO of Axelar, concluded, "We are delighted to have reached such an important funding milestone, which will allow us to work towards our goal in delivering complete industry-wide blockchain interoperability solutions, including further integrations with other networks. We are thankful for such a vote of confidence in Axelar by our investors and stakeholders, who have recognised the need for scalable cross-chain communication, and believe that Axelar is the one to deliver it."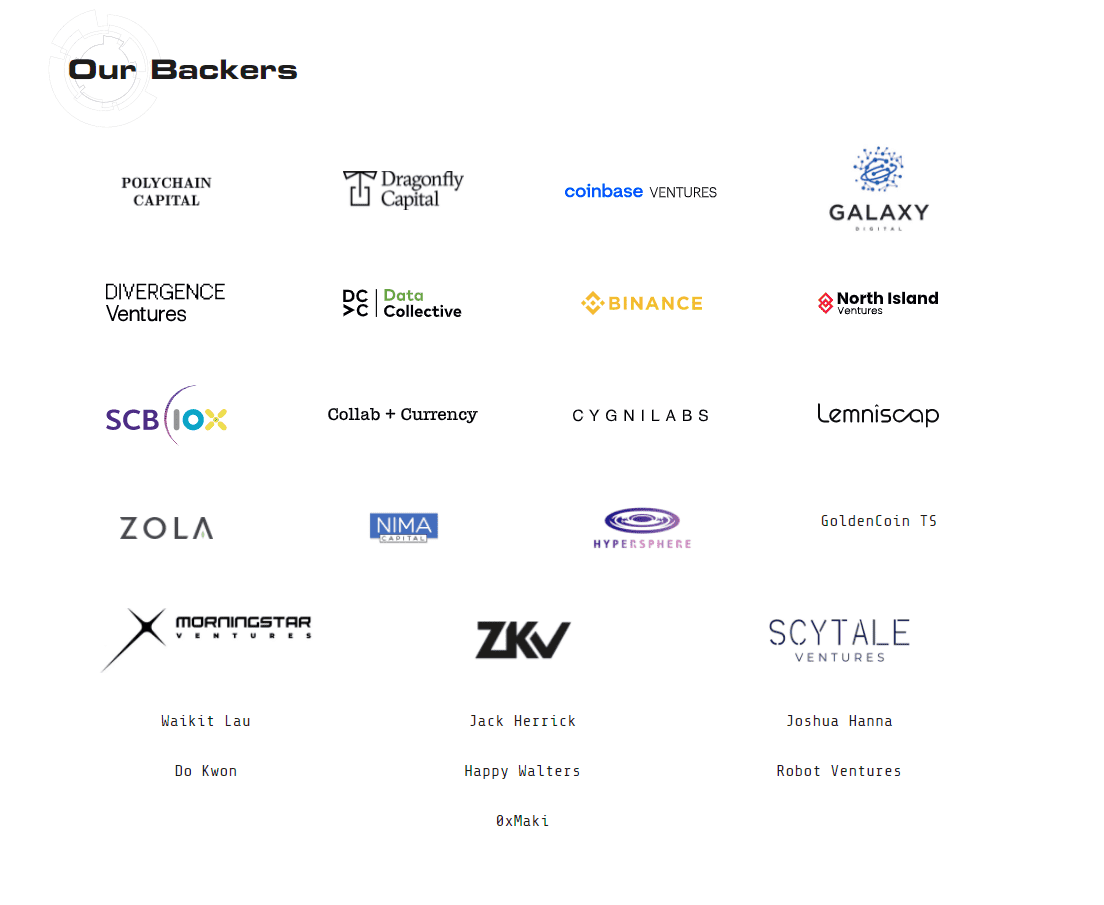 Conclusion
Cryptologi.st is here to help you access all the information you need about the cryptocurrency market before investing. However, no one better than you is aware of your financial status and needs, and therefore, you are the best person to decide whether to invest in a project or not. That being said, check out Cryptologi.st news page to stay updated about all the upcoming ICOs, top 1500 cryptocurrencies, news, and many more! To be the first one who gets informed of announcements about the ICO projects covered in Cryptologi.st, follow our Telegram Channel.
How do you rate this post?