Alfa Romeo Uses NFT to Track Its Cars
Italian carmaker "Alfa Romeo" uses NFT and blockchain to track its latest Tonale Sport Utility Vehicle (SUV), connecting each automobile to its own Tonale NFT.
The NFT certifies the vehicle at the time of purchase and keeps track of all data throughout its life cycle.
According to the company, these cars will be released in the first quarter of 2023.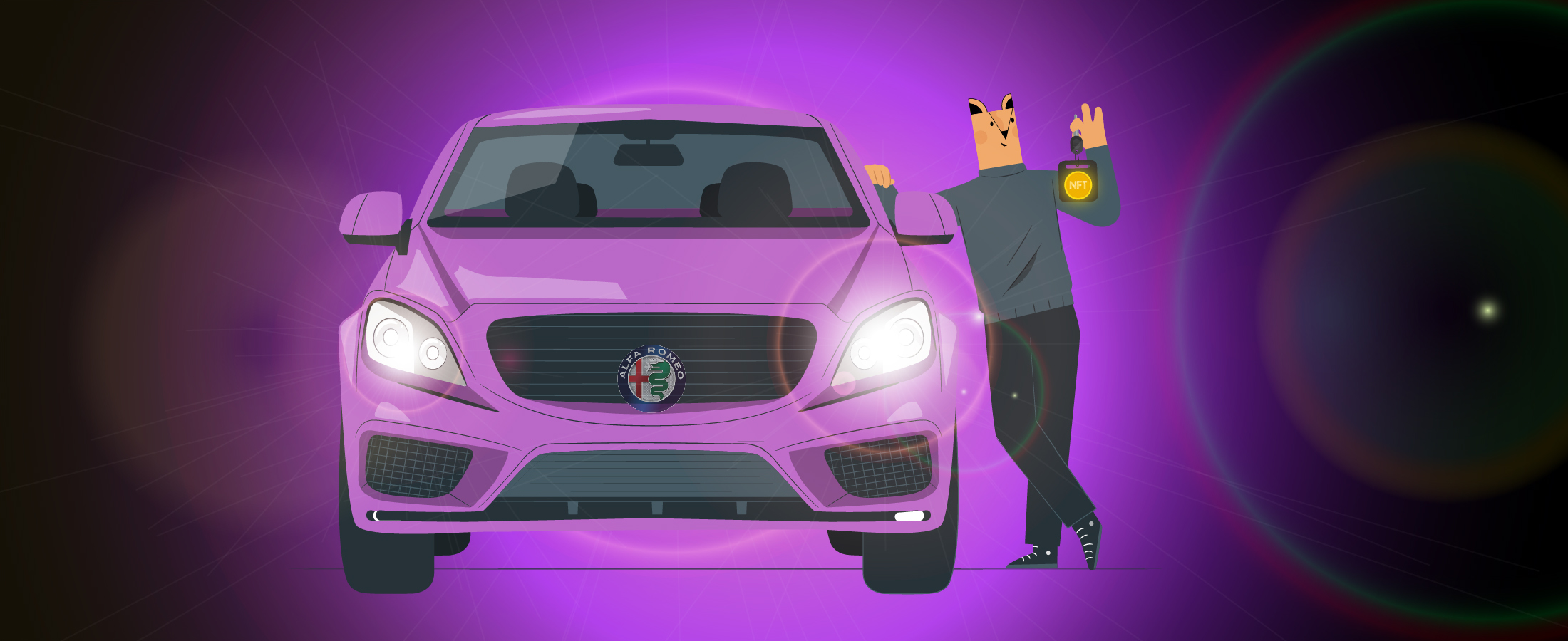 How do you rate this post?
Can A Car Be An NFT?
NFTs are most commonly associated with digital artwork, but they can also be used for music, website domains, and now automobiles. Alfa Romeo has been confirmed to be the first to link each vehicle to a blockchain-based token that can track the vehicle's entire life cycle. The idea that each car is linked to a Non-Fungible Token (NFT) is one of the SUV's most significant features. According to Alfa Romeo, the Tonale NFT certifies an automobile at the time of purchase and afterward records and preserves data throughout the vehicle's lifetime.
Francesco Calcara Quotes On Alfa Romeo Uses NFT
Francesco Calcara, the head of global marketing and communication at Alfa Romeo, expressed:
"Upon customer's consent, the NFT will record vehicle data, generating a certificate that can be used to guarantee the car's overall status, with a positive impact on its residual value."
Will Automobile Companies Invest in the NFT Market?
Automobile manufacturers are rapidly engaging in the NFT industry, which is expected to reach $240 billion by the end of this decade, by minting one-of-a-kind collectable digital tokens that are also included with vehicle purchases.
Luxury Car Makers Use NFTs
NFTs have also been tested by luxury car manufacturers like Lamborghini, Rolls-Royce, and Mercedes-Benz. Lamborghini, for example, presented its first NFT project, "Space-Time Memory," which consists of five photographs displaying a Lamborghini Ultimate travelling through space. Mercedes-Benz and Art2People have collaborated to create a limited-edition Mercedes-Benz NFT collection based on its G-Class car selection.
Stay On The Right NFT Track!
Everything from real estate agreements to sports fan engagement tokens is now being tied to blockchain. Businesses are racing to get on board with this new technology, and NFTs have recently made headlines. It seems that the future of the automobile business will have significant changes by connecting to the NTF world. The best thing you can do to stay on the right track is to follow Cryptologi.st to learn about cryptocurrencies and cutting-edge blockchain technologies, hot crypto news and all you need to make confident crypto decisions!
How do you rate this post?