Alchemy Pay Price Prediction: Is It A Good Investment?
tl;dr
Were it not for the innovation of cryptocurrency and blockchain, we wouldn't be able to implement digital assets and use ground-breaking financial services. Even though cryptocurrency and financial infrastructure are making headlines, some businesses don't deal with cryptocurrencies. It is time to connect the fiat and crypto worlds, but how? Thanks to Alchemy Pay, we can create a bridge between crypto and traditional fiat currency. Let's take a closer look at this project, see what it offers and then analyse the Alchemy Pay price prediction.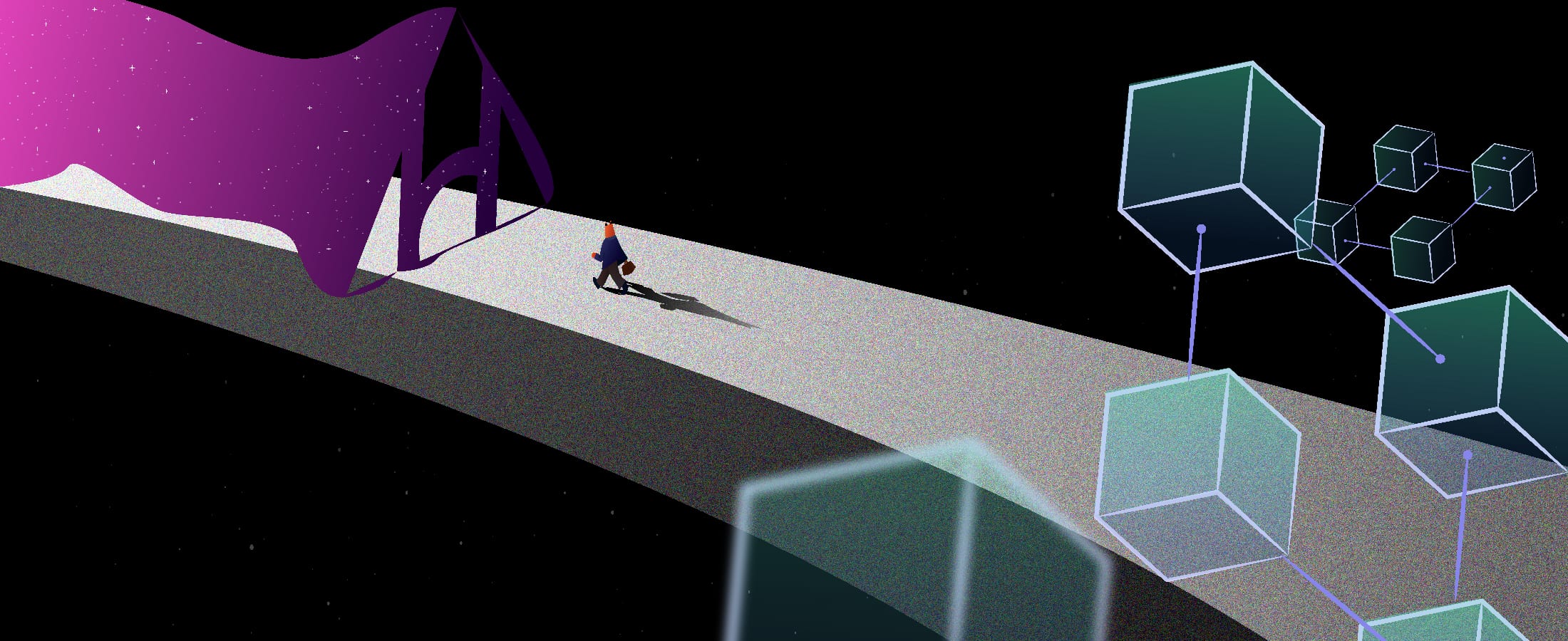 How do you rate this post?
Alchemy Coin Price Prediction Directly Relates to How Alchemy Pay Performs!
To better grasp Alchemy Pay price prediction, first, we need to know what Alchemy Pay is and how exactly it works. In Simple words, Alchemy Pay aims to bridge the gap between crypto and traditional fiat currency. It started its journey in 2018 and is designed as a crypto-fiat payment infrastructure powered by its native token, ACH. Alchemy Pay token is an ERC-20 token operating on the Ethereum blockchain. Today, on Jul 4, 2022, each ACH token is being traded at $0.012, with a circulating supply of 4.7 Billion ACH coins and a total supply of 10 Billion.
Alchemy Pay Price Prediction And Alchemy Pay Solutions
Learning about how Alchemy Pay works aids us in going through the Alchemy Pay price prediction easily and more confidently. So first, let me explain why we use Alchemy Pay, and then we will delve into the Alchemy Pay price prediction. Something that makes Alchemy Pay a little different from other cryptocurrencies is that it is used to power a system that enables people to pay with crypto but have their payments received in fiat currency. The network comprises unique solutions to integrate fiat and crypto payments, including Crypto Payment Acceptance, Fiat Payment Rails, and Crypto Ramps. Let's learn about each solution below.
What Is Crypto Payment Acceptance?
Fiat Payment Acceptance is a convenient all-in-one payment system that enables online and offline businesses to accept fiat and crypto payments with local fiat settlement.
What Is Fiat Payment Rails?
Fiat Payment Rails is Alchemy Pay's unique solution to accept popular payment methods, including credit and debit cards, fiat mobile wallets, and bank transfers.
What Are Crypto Ramps?
Crypto Ramps direct fiat to crypto purchases, which provide mainstream-friendly access to crypto and Web 3.0 services. The ramps also allow users to exit crypto and remit funds to bank accounts in over 100 fiat currencies.
Alchemy Pay Price Prediction Depends On Its Ecosystem!
The Alchemy Pay ecosystem comprises partners at the users' end, partners at the merchant/ business end, partners of transaction service networks, and the developer community.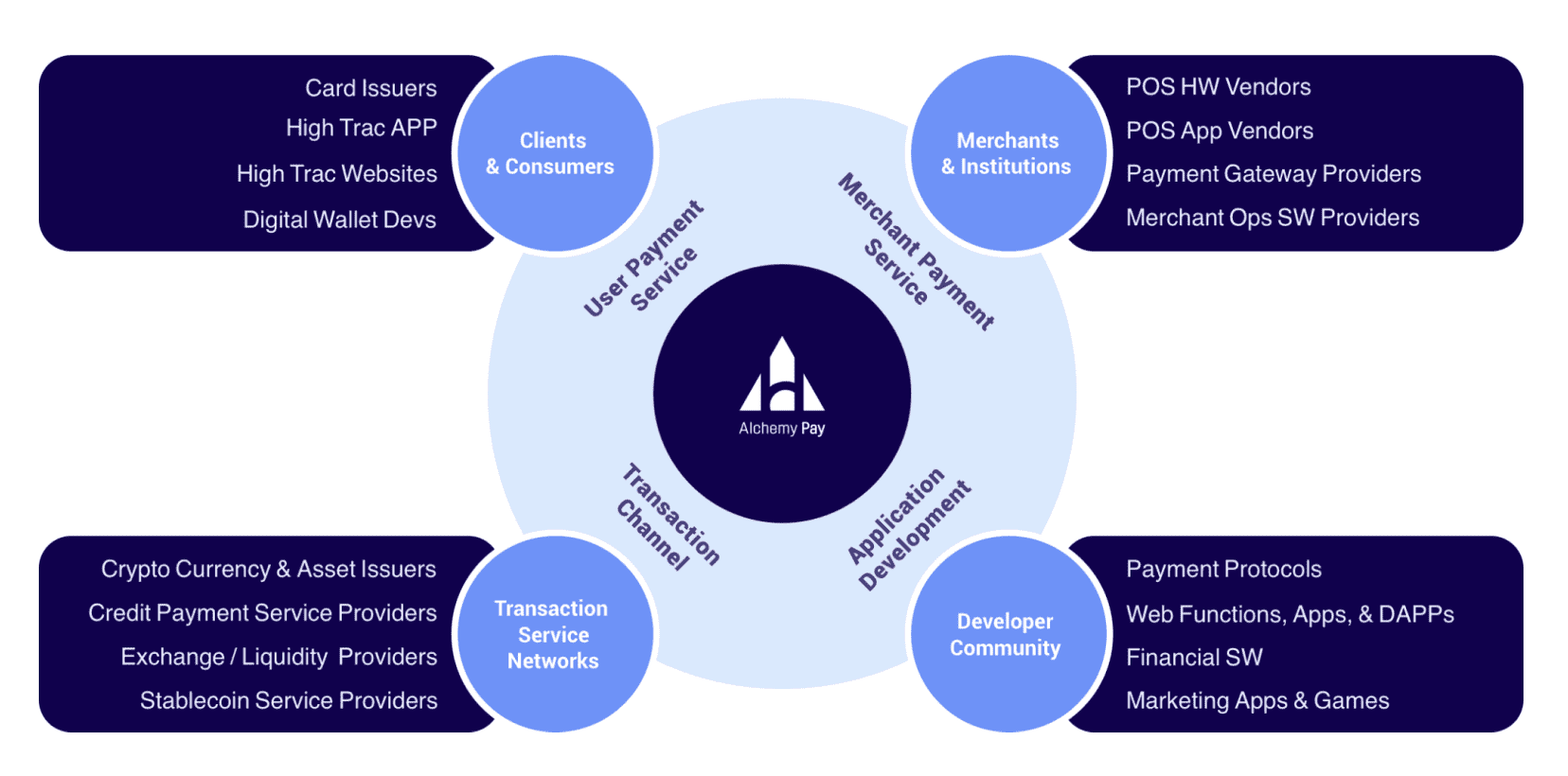 Alchemy Pay price Prediction And Financial Analysis
Data from the CoinMarketCap shows that the ACH token trade started on Sep 09, 2020, at $0.012. On Nov 21, 2021, the ACH token saw a considerable price increase and reached its all-time high at $0.19. Within the last year, the price of ACH increased by 450%, i.e., if you invested $100 in ACH, you would have $550. However, the crypto market saw its worst days ever, and Alchemy Pay's price saw a nearly 30% drop in value over the past month. And now, on Jul 07, 2022, each ACH token is being traded at the range of $0.012, which is %820 higher than its lowest level and %94 lower than its peak.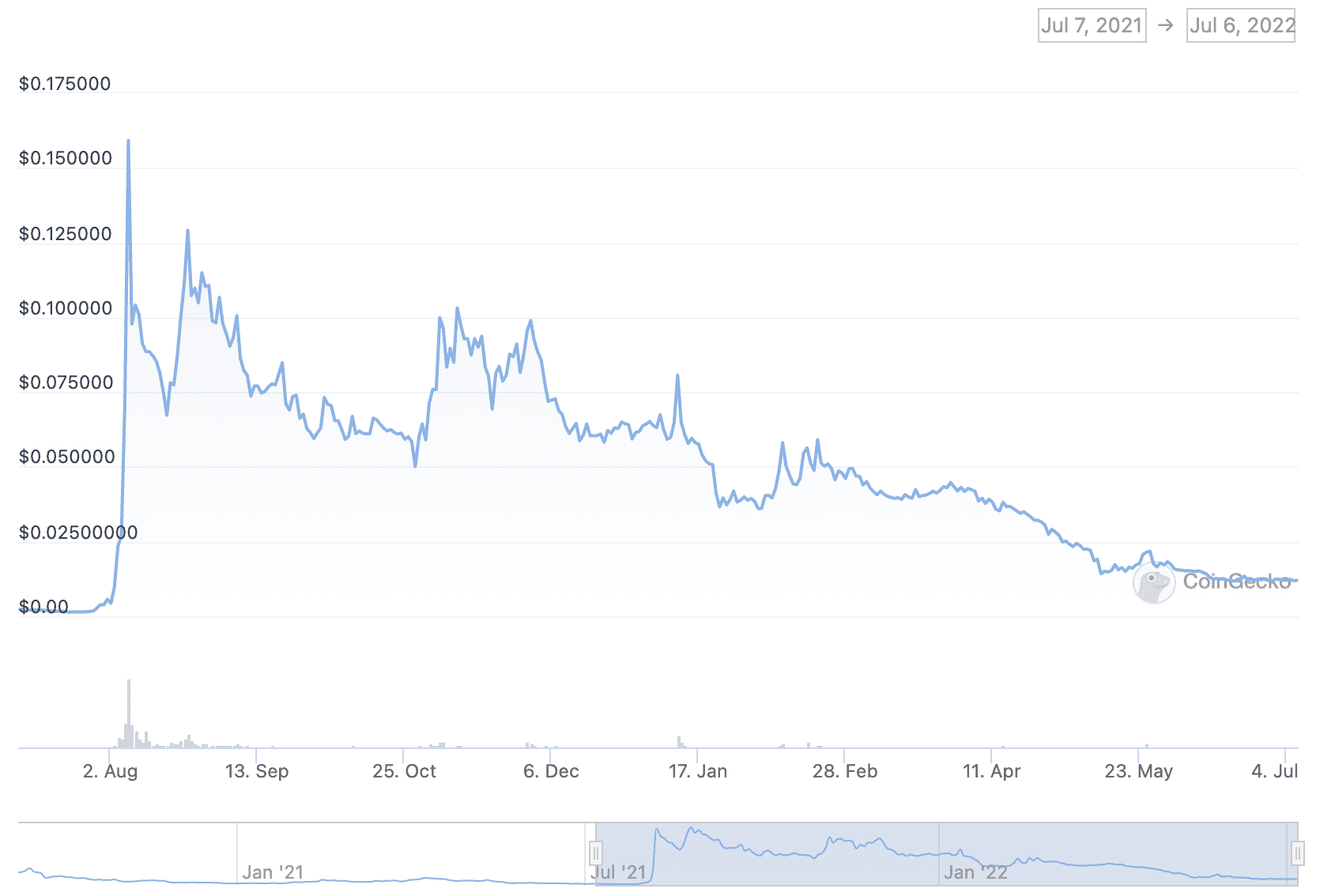 Alchemy Pay Price Prediction Depends On Its Popularity!
Another key aspect of Alchemy Pay that affects Alchemy Pay price prediction is how the project performed on social media and how many users support the platform. Considering popularity over the last six months, Alchemy Pay has had an eye-catching growth of 109% on Twitter and 111% on Telegram.
Disclaimer: Don't take this article as financial advice. You need to DYOR (Do Your Own Research) before investment.
Alchemy Pay Price Prediction For Alchemy Coin
Before going through the future of ACH and Alchemy Pay price prediction, let's see what the Alchemy Pay Coin (ACH) is.
Alchemy Pay Coin (ACH)
As mentioned earlier, ACH is Alchemy Pay's native token, which plays an essential role within the Alchemy Pay ecosystem. It is used for transaction fees, rewards for network use, and lowering transaction costs, and it is pledged by business partners during the onboarding process. Now, it's time to see if the ACH token is a solid addition to your portfolio or not!
Alchemy Pay Price Prediction For 2023-2025
It is no secret that the cryptocurrency market is dreadfully volatile, and it is nearly impossible to predict the market for a long time. However, some experts believe that with the correct mathematical algorithms, and if other major factors that affect the market remain unchanged, we can achieve a reliable Alchemy Pay price prediction for the coming years. Following the recent performance of Alchemy Pay, it is predicted that the price of each ACH can reach $0.033 throughout 2023. In 2024, each Alchemy Pay token can be traded at $0.48, and Price prediction.net forecasts ACH to reach $0.045 by December 2025.
Predicting the price of cryptocurrencies can be very difficult and, most of the time, impossible and very few have actually had any positive outcome. The bear market is a struggle, and rarely crypto projects do survive these dark moments. Alchemy Pay price prediction depends on various criteria, like how the network will develop. All in all, Alchemy Pay is a payment system that provides convenient and flexible payment transactions in both fiat and cryptocurrency for all users. Considering Alchemy Pay's ROI, we have witnessed that its users benefited by over %450 over the last year, but following the de-pegging of TerraUSD and the collapse of LUNA, Alchemy Pay's price fell significantly. However, without any roadmap for 2022, we cannot ensure that the Alchemy pay is an interesting project with bright prospects.
A Word To The Wise!
That's all about Alchemy Pay price prediction and Alchemy Pay features. All the things we put together are just to aid you to analyse clearly and invest with open eyes. But bear in mind that we are not financial advisors! At times like now that the bear market is overshadowing the market, it is an excellent time to level up your knowledge and learn technically about the top 1500 coins! Here at Cryptologi.st, our free Screener tool, the Watchlist, and the project reviews will help you learn, discover, and invest more confidently.
How do you rate this post?