Orca: A User-Friendly DEX and DeFi on Solana
tl;dr
Everyone looks for a platform to exchange their tokens with minimal transaction fees and lower latency than any DEX. But which platforms are they? Well, you are certainly on the right track. In this article, you will learn the easiest way to exchange your cryptocurrency on the Solana blockchain! This easy way is called Orca, the most user-friendly DEX and a fast-growing DeFi protocol on Solana. Let's find out how the Orca platform works and whether we should invest in ORCA tokens or not!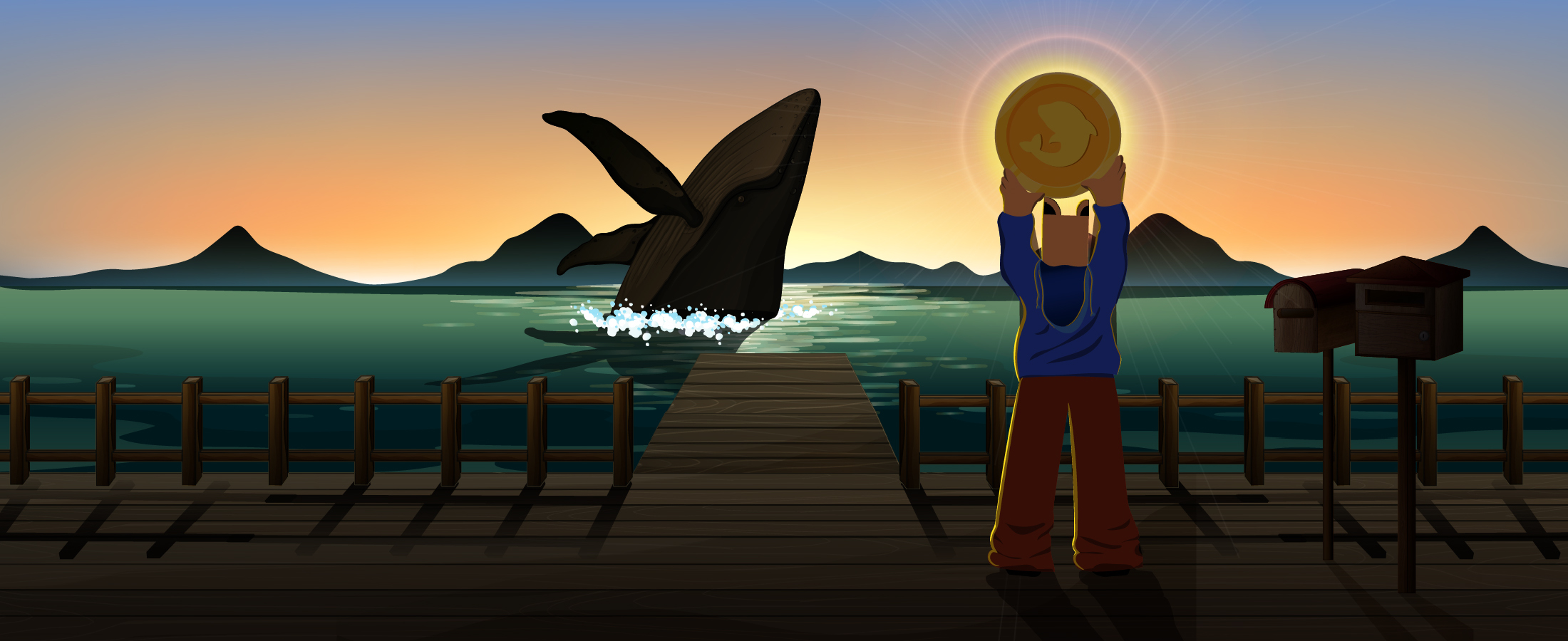 How do you rate this post?
Before You Read
Before delving into the Orca concept, we need to know what AMM is. AMM stands for Automated Maker Protocol, which is used by decentralised exchanges (DEX) to cut the intermediaries. In simple words, AMM allows users to transact their assets without any intermediary facilitating the exchange. Knowing about Decentralised Exchange streamlines learning about Orca. So, visit here to become a master in DEX.
What Is The Orca Platform?
Orca is the first and only pure AMM DEX on the Solana blockchain with its own liquidity pools for exchanging your token. It was launched in February 2021 and provided users with minimal transaction fees and lower latency than any DEX on Ethereum. ORCA is the native token of the Orca DEX and is the 711th largest cryptocurrency by market cap with the current price of $2.25. (as of the time of writing this post, on April 1, 2022).
How Does Orca Work?
Orca is where you can experience blazing-fast speed, nearly-zero fees, human-centred design and fair price indicator. Like other DEXs, you can do your trading and invest by swapping your cryptos from your private wallets. When you start trading with Orca, two conditions will be checked:
Orca will check if the rate is within 1% of the listed market rate on CoinGecko or not.
Slippage should be less than or equal to your tolerance setting.
Since Orca is an AMM, all the users can participate in DeFi activities such as liquidity mining and yield farming to earn rewards. Dive deeper into the DeFi by clicking here. But what makes Orca different from other DEXs? What features put Orca on the top DEXs on the Solana blockchain?
Orca Is a Fully Audited Platform!
Orca utilises the token-swap smart contract, which is fully audited and available for anyone to integrate with. All communities, projects and market participants will be able to create and trade on custom Orca pools freely.
Orca Is Fast and Has Low Fees!
Utilising the Orca DEX, users will experience lightning-fast swaps and low fees (~1-second settlement, ~$0.00002 gas fees).
Orca Is Easy to Use!
Orca is the simplest DEX on the Solana blockchain, and all the users can exchange their token with just one click while knowing that they are getting a fair price.
Orca's Yield Farming (Aquafarms)
liquidity is an integral part of AMMs that comes with strong support from Liquidity Providers. Aquafarms is a set of liquidity pools that allow users to earn both trading fees and ORCA tokens. The more liquidity providers, the better prices will lead to more trades and fees. The Orca team plans to add other projects with their token to Aquafarms as rewards.
What Is ORCA Token?
ORCA is known as the native token and governance token of the Orca platform that allows users to participate in developing the protocol. Additionally, the token is distributed to liquidity providers through yield farming.
ORCA Tokenomics
According to the data on Coingecko, the ORCA token was launched in August 2021 and started trading with the lowest price at $1 on Aug 10, 2021. Then the price rose to $5.05 on Sep 18, 2021, and experienced its highest level at $22 on Nov 16, 2021. Now on Mar 29, 2022, each ORCA token is trading at $2.23 with a circulating supply of 17 Million ORCA coins and a total supply of 100 Million and has gained value by more than 11% in the previous 14 days.
Where To Buy ORCA?
Gate.io, Coinbase and Kraken are the top 3 exchanges where you can buy Orca (ORCA) with a credit card, debit card, or Bitcoin (BTC). Read precious details about cryptocurrency exchanges here.
ORCA Token Distribution
In the Orca platform,
66% of the token supply is reserved for Community, Liquidity Incentives, Airdrop,
20% is distributed among the team members,
10% goes to advisors, and
10% is used for fundraising.
Who Are the Founders of Orca?
Orca was created by Yutaro Mori and Grace Kwan in February 2021. Yutaro Mori, aka rawfalafel, is one of the Orca co-founders and has studied software engineering. Grace Kwan, aka Ori, has studied Computer science and is Orca's other co-founder and de facto head of products. Orca has a core team of 10 as of writing this post, including engineers, biz devs and operations from companies like Google, Amazon, IDEO and McKinsey.
Is ORCA A Good Investment?
Orca is placed as the top DeFi project in the Solana blockchain; however, Orca's Roadmap for 2022 is not released yet, making it hard for market participants to make investment decisions. However, below are some of their major developments and latest updates, which show they have performed fairly well.
Launching the Whirlpools designed for users to concentrate their liquidity around certain price ranges;
Launching the Orca Ambassador Pod to increase Orca's visibility within Solana and the broader world beyond; and
Releasing Orcanauts, a collection of 10000 NFTs, is an impact-driven NFT project by the Orca team to provide the ability to engage with their brand in a fun way.
Conclusion
Having the ability to eliminate the authority between transacting parties, financial markets like Orca have become popular. Reaching here means you've learned the most critical information about Orca (ORCA) Token. With the rise of the blockchain and DEXs protocol, the more you know about crypto projects, the more lower-risk investments you will have. Cryptologi.st is one of your best friends and most authentic sources to help you swallow the crypto world with the latest news, hottest crypto projects and top 1500 coins.
How do you rate this post?