Is MetaVPad a Good Investment In 2022?
tl;dr
It goes without saying that the Metaverse is the future indeed. MetaVPad is built for democratizing access to the future of the Metaverse and is an ultimate incubation platform for projects bridging the gap between the physical and digital world. The native MetaVPad token is METAV. In order to gain more information about the MetaVPad IDO, MetaVPad token distribution, MetaVPad price prediction, and exchanges that you can buy the token, and to answer the general question that is "Is MetaVPad a good investment?" keep scrolling!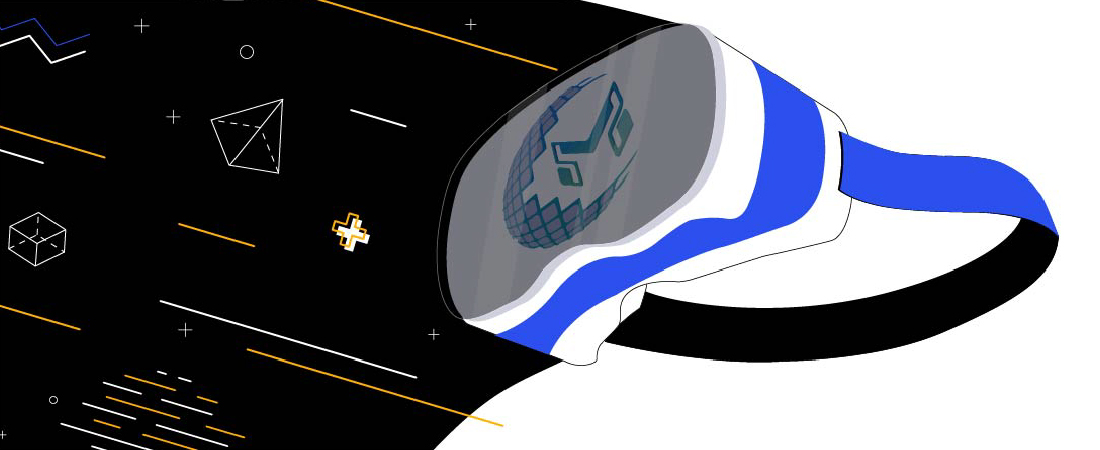 How do you rate this post?
What Is MetaVPad?
We all know that Metaverse is the next generation of the Internet. MetaVPad is a launchpad based on the Metaverse concept, which claims to be "building the Metaverse, one block at a time." In the following, we will learn what the MetaVPad token is!
In a nutshell, MetaVPad is the ultimate incubation platform for initiatives that bridge the physical and digital worlds - the Metaverse - and is designed to democratise access to Metaverse's future. MetaVPad, as a center of this revolutionary new environment, guarantees that the developers of key Metaverse projects and infrastructure get the resources they need to succeed while also providing the community with early access to the future's building blocks. MetaVPad is used to refine, fuel, and accelerate various projects developing in the Metaverse, from social networks to Non-Fungible Token (NFT) projects to interoperability protocols to blockchain games and blockchain-based infrastructure. MetaVPad positions itself as a hub of protocols, platforms, services, and tools in the Metaverse, by creating interconnected economies.
What Is MetaVPad Token Used For?
MetaVPad allows users to participate in projects that will construct the Metaverse infrastructure and early pioneers. METAV is the native MetaVPad token. By staking MetaVPad tokens, users gain access to a tier and all of the benefits that come with it, such as early access to token launches, generous staking rewards, and the chance to participate in a first-of-its-kind Metaverse stake drop, which will provide a free allocation in the most exclusive projects at the best rates. The higher your tier, the better your access, and the closer you get to the heart of the Metaverse.

MetaVPad IDO
MetaVPad Token IDO was held on December 10, 2021. If you want to know what is the full meaning of IDO, read the related blog post in Cryptologi.st.
The initial price of each token at MetaVPad IDO was $0.001, and the initial market cap was reported $170,000 USD. In the MetaVPad token IDO, the launchpads were exclusive to BSCPad, KCCPad, VelasPad, ADAPad, GameZone, TronPad, ETHPad & NFT Launch. The main deflationary mechanisms of MetaVPad included a 10% fee on all token sales (sell orders) and early unstaking fees of up to 25%. We'll answer your questions regarding how to buy MetaVPad later!
MetaVPad Token Distribution
MetaVPad was launched with an initial market of just $170k (during the MetaVPad IDO). The original roadmap for MetaVPad token distribution is as follows: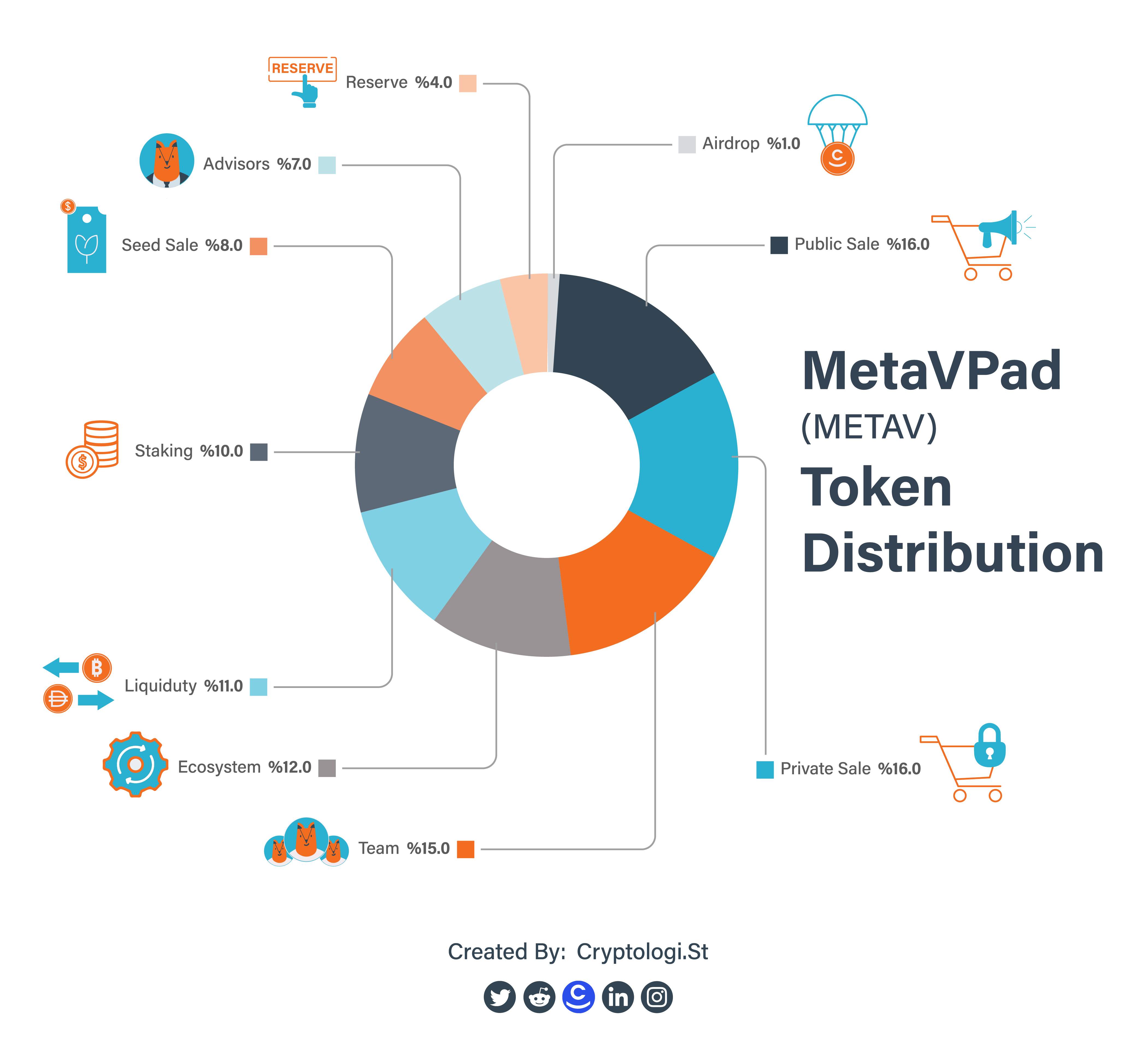 Depending on the staked balances, MetaVPad token holders can stake between 30,000 and 180,000 tokens to get access to various whitelists for upcoming token releases and win allocation.
What Makes MetaVPad Stand Out?
MetaVPad aims to provide other projects with a number of essential metaverse principles, In addition to enabling users to engage in the projects that will form the metaverse's infrastructure. MetaVPad's unique services and characteristics may answer Is MetaVPad a Good Investment by themselves. Here are the reasons that make the MetaVPad token unique:
Business-developed services and a community-driven ecosystem offered by MetaVPad guarantee the metaverse develops the way projects prefer.
By using the technology to represent digital real estate, domains, user avatars, and digital rights, MetaVPad aids in NFTs and ensures that it becomes a pillar of the metaverse.
MetaVPad provides decentralized identity solutions. It is essential to guarantee that users can move freely around the metaverse without worrying about their data compromisation.
Virtual and augmented reality services are another important factor that will undoubtedly improve the usability and engagement of the metaverse.
In order to fuel the metaverse's future, MetaVPad offers interoperability alternatives, each of which will contribute its own special ecosystems, attributes, and community.
How to Buy MetaVPad?
To get MetaVPad tokens, you can buy the native token of this project, METAV on MEXC, DigiFinex, PancakeSwap (V2), Uniswap (V2), DODO BSC, and Wagyuswap. Currently, MetaVPad is not tradable on the Coinbase exchange and many other popular exchanges.
MetaVPad Network Is Secured?
On Ethereum and Binance Smart Chain, METAV (MetaVPad Token) is available as an ERC-20 and BEP-20 token. Additionally, MetaVPad is accessible on Velas, a fast EVM blockchain that functions as a combination of Solana and Ethereum and can process up to 75,000 transactions per second. It supports cross-platform decentralised apps that store the user interface on-chain and the code via its security and one-second transaction finality.
Disclaimer: Don't take this article as financial advice. You need to DYOR (Do Your Own Research) before investment.
MetaVPad Price Prediction 2022-2025
Now that we have reviewed various aspects of MetaVPad and learned about it, we can move on to MetaVPad price prediction. Based on the price action analyses of MetaVPad at Cryptologi.st, we believe that if the project survives in the bear market and follows its goal, the future could be bright for the project as Metaverse is the future! Currently, it is predicted that by the end of 2023, the MetaVPad token price will reach over $0.16. In 2024, each MetaVPad token can touch a higher price level and reach $0.26. By the end of 2025, the MetaVPad token price can reach a maximum of $0.45. However, all these predictions are based on the project's current performance, and you should do your own research before making any financial decisions. Please note that the MetaVPad price prediction is based on AI predictions and is not finale.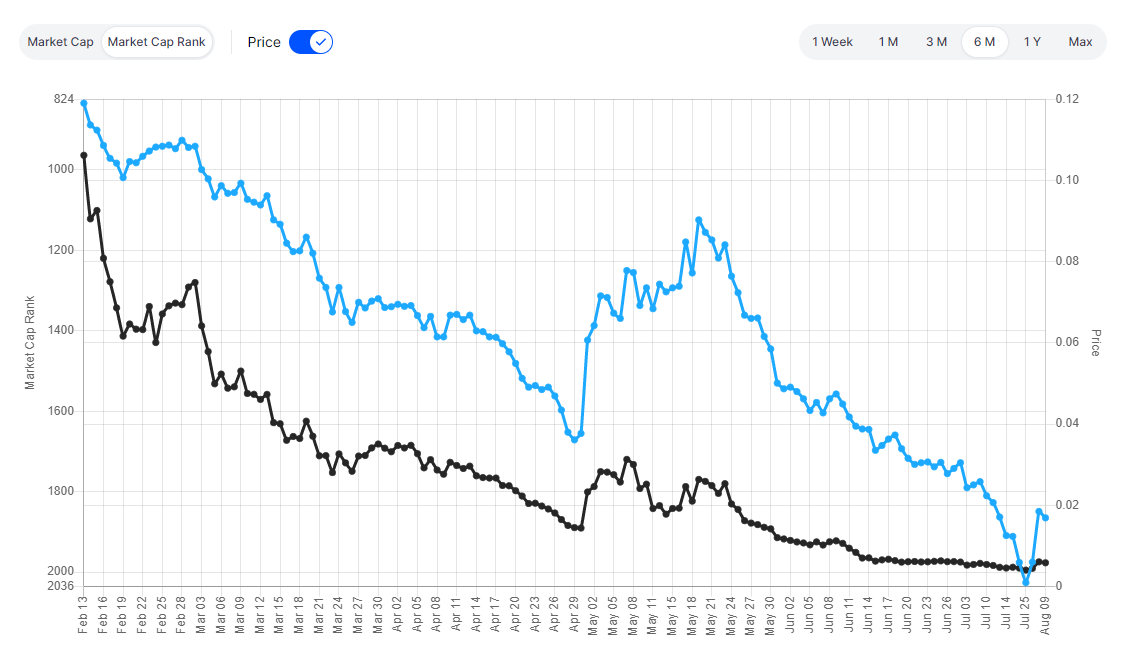 Final Remarks
We are not financial advisors, and this is not financial advice about investing on MetaVPad. This article was the outcome of our research on a general question that is "Is MetaVPad a Good Investment?" and a touch over the idea of MetaVPad price prediction. No one can decide on investments better than yourself. What we're providing on Cryptologi.st is for educational purposes only. We gather everything you need to compare your options and make investment decisions all in one place.
How do you rate this post?