What Is Ultra Coin (UOS)? A Guide to Ultra Blockchain, Roadmap & Use Cases
#uos
#gem
#news
#decentralized
#blockchain
tl;dr
Ultra is a blockchain game distribution company that aims to dethrone Steam, the largest PC gaming marketplace. It intends to do so with the power of Ultra blockchain technology that has fallen into the hands of gaming and tech titans. Moreover, it is predicted that crypto gaming and Metaverse projects will explode with the next bull cycle. So, keep reading to find out what investment opportunities the Ultra Coin (UOS crypto) can bring.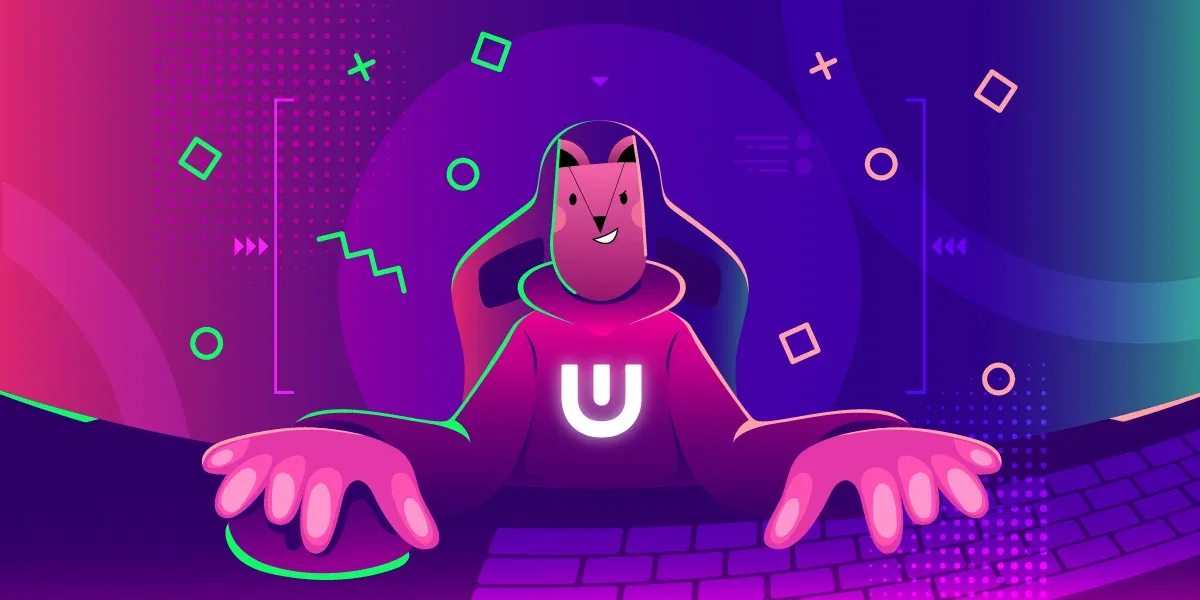 How do you rate this post?
What Is Ultra (UOS Crypto)?
Ultra is a blockchain gaming distribution company with a mission to break the monopoly on PC gaming currently held by Steam. Ultra implements superior features and creates new opportunities for developers and gamers with blockchain technology.
Ultra blockchain was also created to disrupt two of the largest industries with high growth potentials:
The gaming industry (with more than $140 billion/year in revenue)
Online ad industry (with more than $600 billion/year in revenue)
To see our reports and easily compare the available investment options, check out our website.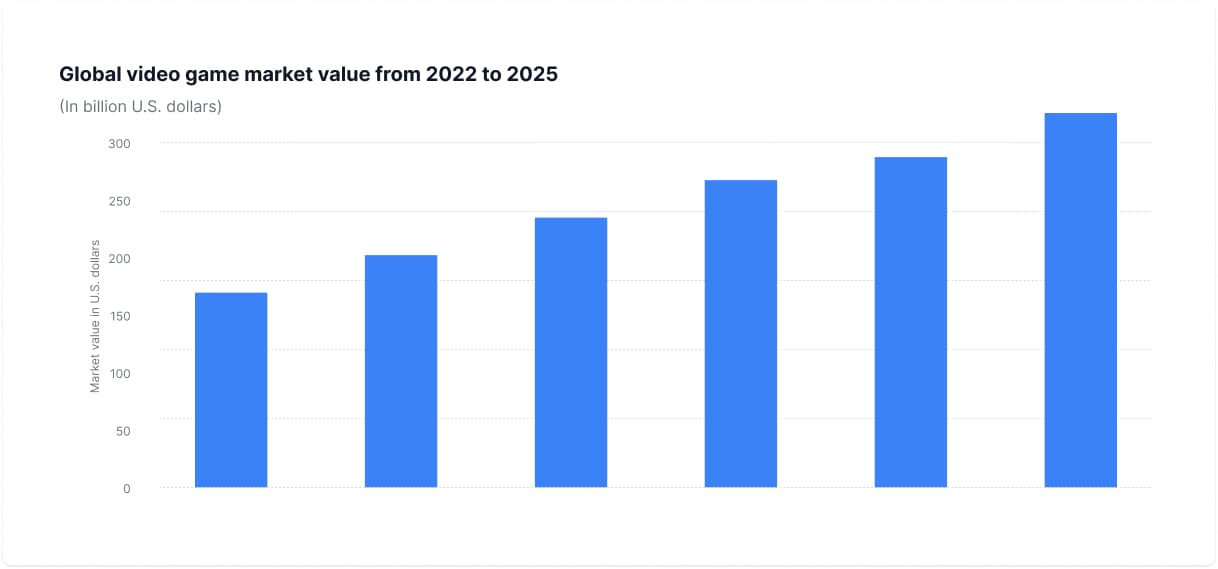 Who Created Ultra?
Ultra was founded by David Hanson and Nicolas Gilot. The founders have lived and developed gaming companies in China for more than eight years.
It is particularly relevant to Ultra's vision to become the next Steam, as 19% of Steam's current traffic comes from China.
Ultra's team members have previously held positions at Microsoft, Apple, Ubisoft, Logitech, Unity, and other tech and gaming giants.
UOS Crypto History
David Hanson was the CEO of the million-dollar Chinese console Xiaobawang; Nicolas Gilot has a gaming consulting firm that worked with large gaming corporations to help them earn more capital in their games.
An example of Gilot's clients is the Chinese gaming corporation Tencent Games, which developed Honor of Kings in 2017. The game became the most popular and highest-grossing game of all time and surpassed $10 billion in total player spending.
Ultra's CTO is Mike Dunn, who helped establish the World Wide Web itself, and was previously the CTO of Dell Inc. and Time Warner Corporation.
Last but not least, Edward Moalem, the CSO of Ultra, has previously held the Senior Director position at both Apple and Google. He also founded SKYY Vodka!
How Does The Ultra Platform Work?
The gaming industry is dominated by a handful of large corporations that act as middlemen between game developers and gamers. In the PC gaming industry, Steam, Epic Games and Origin control the market through their platforms.
These platforms take a 30% revenue cut from each game sold, meaning most money made by game developers doesn't go to themselves but goes to the intermediaries or social networks, such as Twitch or YouTube.
Gamer and Developer Struggles
Many developers struggle to make a living out of their profession in this monopoly-ish model. The ones who disagree with this revenue system would have to self-publish, which often falls short of providing a convenient user experience.
Moreover, gamers are trapped in these distribution platforms, and not only can't they take their purchased games to another platform, but they aren't able to resell them.
The gamers' only available options on these platforms would be to sell their entire accounts or keep all of their games even if they haven't played them in ages.
How Does Ultra Address The Present Gaming Industry Issues?
Ultra addresses these struggles and provides a distribution platform and a secondary marketplace for PC games:
The Ultra market charges fewer commission fees (12%).
Ultra enables developers to access new revenue streams.
It enables gamers to resell their games in their secondary marketplace.
Ultra's blockchain allows developers and gamers have better anonymity and privacy.
What Are The Main Features of Ultra (UOS Crypto)?
All gaming marketplace giants, i.e. Steam, Google and Apple, take a 30% commission fee from the game developers for each game sold. Ultra plans to overtake and become the next Steam.
So, for it to be able to do so, it would need a way to incentivise both developers and gamers to use Ultra instead of all the other platforms.
Ultra for Developers
Ultra found out what developers were missing in the gaming industry and gave them what they wanted. Some of Ultra's features for developers are as follows.
Unlike Google, Steam and Apple, which take a 30% commission fee, Ultra only takes a 12% commission, which allows developers to earn 18% more revenue per game sold.
Developers are incentivised to invite new players to Ultra with Ultra's referral program. Developers are given a 2% lifetime affiliate commission for any game or asset bought by the people they've introduced to the platform.
Developers can port their games to Ultra seamlessly from Steam, Xbox and PlayStation.
As Ultra is the first platform to offer a solution for second-hand games in the digital games market, and all games on Ultra are NFTs, developers can get their share of the secondhand market sale. They can implement their own rules, including setting a minimum resale price and taking a 15% cut.
The same feature is also available for in-game assets, so a new income stream is made for developers.
Ultra provides developers with a toolbox to better build games with economic incentives for bug hunting, beta testing and direct community feedback.
On Ultra, developers can tap into the ad structure that serves 33 billion ads per day. They can promote their game sufficiently and run ads by using Ultra coins. This ad revenue system allows players and gamers to earn a portion of the money spent on the ads by watching them.
Ultra for Players
Ultra incentivises players to use their platform for gaming via the play-to-earn system. They've also implemented various features to enhance the gaming experience, both fun-wise and money-wise.
Unlike any other gaming platform, Ultra allows players to start playing the game immediately without them needing to wait for the download to be completed.
Gamers will own the games they've purchased as NFTs along with the skins, collectables and other in-game assets. They would also be able to sell them on secondary marketplaces.
Players and streamers would earn the 2% referral lifetime commission same as developers.
Instead of using the traditional ad system that had players pay for the ads to be removed, Ultra pays players to see the ads. Players will be able to watch ads before the game, in the game itself and after the game.
As included in Ultra's whitepaper:
"Our opt-in system allows users to authorise ads and receive a share of the revenue. This revenue is automatically deposited in their Ultra coin wallet."
Ultra (UOS) Blockchain
Ultra has built its own blockchain with EOS technology called EOSIO, and its architecture has been modified to fit the needs of Ultra. The core features and capabilities of the Ultra blockchain are:
Processing up to 100,000 transactions per second
No transaction fees
Interoperability
Fixing and/or freezing broken smart contracts
User account-recovery mechanism
What Is UOS Coin?
Ultra coin (UOS) is an ERC-20 standard token, with a maximum supply of 1 billion UOS, of which 303 million (30%) are currently in circulation.
UOS is the token for every game launched on Ultra. For example, if you create a game optimised for the Ultra platform, you'll need to use UOS as your in-game financial system. It means that all usual gaming payments like purchasing games, paying subscriptions, or reselling assets are done with UOS.
UOS Tokenomics
The Ultra coin doesn't come with transaction fees and account-creating fees, meaning that there are no micro-payments or burning mechanisms that would cause UOS to go back to the treasury.
Ultra Coin IEO
Ultra coin was launched via private funding and an IEO (Initial Exchange Offering). UOS's IEO was launched on Jul 16, 2019, with an initial price of $0.05. Out of 1 billion available UOS tokens, 10% was available for sale, and the IEO reached its goal of raising $5 million successfully.
Ultra Coin Distribution
Ultra coin distribution portions are as the following pie chart depicts.
Ultra Coin Distribution Portions
Ultra Roadmap
Ultra's roadmap indicated that Ultra aims to bring fresh features to enhance its ecosystem. Ultra plans to host tournaments to reward the best players and provide a launchpad for smaller games and NFT collections so that the project would be marketed to a bigger audience.
Ultra will also host its own unified marketplace with all NFTs across all games on the platform available in it. Moreover, developers and gamers will receive their UOS coins more quickly, so they can reinvest the coins.
The upcoming features stated in Ultra's roadmap are:
Uniq Marketplace
Ultra Games
Ultra Wallet
Ultra Cloud
Exclusive Sports Game
Exclusive FPS Game
Ultra Tournament Platform
Ultra Mobile App
How to Stake UOS Crypto?
For staking and claiming UOS rewards, take the following steps:
Visit Uniswap V2, and provide liquidity on the UOS/ETH pool
Send both ETH and UOS to the Uniswap pool. If the platform didn't show UOS by default, use this smart contract address to find the token: 0xd13c7342e1ef687c5ad21b27c2b65d772cab5c8c.
You would then receive UNI-V2 tokens in your Ethereum-compatible wallet, representing the amount of UOS and ETH you have provided for the pool.
Visit Ultra's Uniswap Staking Program webpage, enter the amount you'd like to stake, and receive UOS rewards.
Best UOS Wallet
The best wallets to store the Ultra coin are:
Hot wallets: Atomic Wallet, Trust Wallet, and MyEtherWallet
Cold wallets: Ledger Nano S, and Trezor One
How Do I Buy Ultra (UOS)?
You can buy Ultra coin on Uniswap, KuCoin, Gate.io, Bitfinex, Huobi Global and Bitrue exchanges.
Summary
Ultra is a PC game distribution platform that addresses the issues in the mainstream gaming industry and how it has become a monopoly for large corporations, but developers struggle to make a living.
Ultra has superior features compared to the existing gaming distribution platforms, such as Steam or Epic Games. It provides developers with new income streams and allows gamers to access a secondary marketplace.
Ultra coin makes it all possible, and all payments on the Ultra blockchain are done with the UOS coin.
FAQ
Congrats! You've learned a lot about the Ultra coin and platform so far. Now, let's answer some FAQs and sum up this astounding project.
Is Ultra The New Steam?
Ultra is the direct competitor of Steam and plans to overtake Steam by offering superior features.
How Many Ultra Coins Are There?
There will be a total of 1 billion UOS tokens, of which 30% (303 million UOS) are in circulation.
What Blockchain Is Ultra On?
Ultra runs on its own blockchain, the EOSIO blockchain, which is based on the EOS technology and has been modified to suit Ultra's ecosystem.
Can I Buy Ultra on Binance?
Ultra is currently not available for purchase on Binance. However, there's a high chance of being listed in the future when the project is more mass-adopted.
Will Ultra Be Listed On Coinbase?
Ultra is currently not listed on Coinbase, but it probably will be in the future. As the project grows, more exchanges will be listing the Ultra coin.
How do you rate this post?