Is UFO Gaming (UFO) A Good Investment In 2022?
tl;dr
UFO Gaming is a decentralized, inter-galactic gaming token that has decentralization and memes as its core basis. By using the Play To Earn (P2E) model. UFO Gaming provides gamers with the opportunity to earn money while playing. It contains three tokens that each have their specific function in the ecosystem. Financially, UFO Gaming's market cap and price have gone up over the last two months. Moreover, its Twitter account followers have increased exponentially over the same time frame.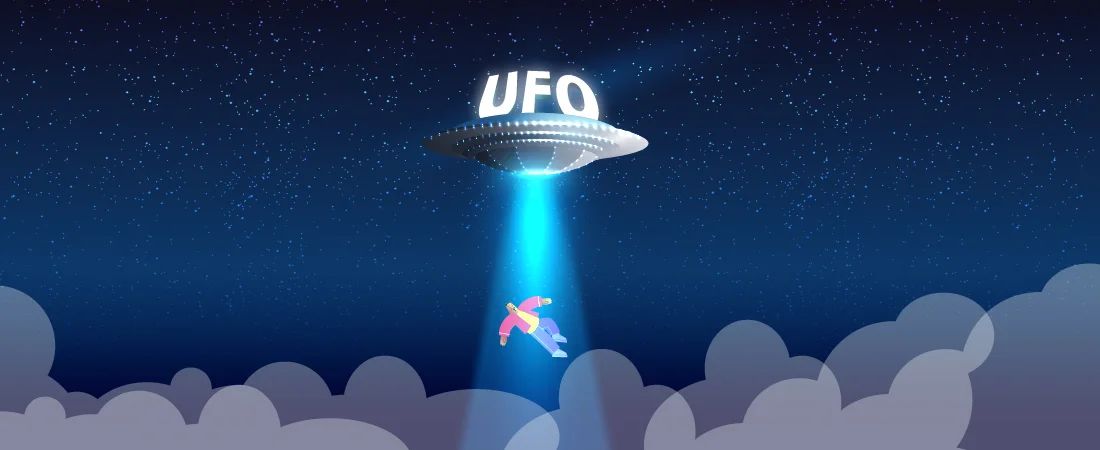 How do you rate this post?
INTRODUCTION
UFO Gaming is a fully decentralized and inter-galactic social gaming token. It utilizes the Play To Earn (P2E) model that allows users to monetize their in-game achievements. UFO Gaming has elements of memes in its design. In other words, memes and decentralization are the basis of UFO Gaming.
True Decentralization with UFO Gaming
Decentralization, and specifically, Decentralized Autonomous Organization (DAO), is the core idea behind UFO Gaming. The majority of blockchain projects claim to be decentralized, but in most of these projects, a limited number of people controls a significant portion of the total supply.
However, the UFO Gaming launch was genuinely fair. There was no presale, no whitelist, no friend and family benefits, and no other special offers for anybody. Everything worked based on the market's demand and supply mechanism, totally fair for everyone.
The project's code is audited by Hacken. Hacken conducted a Smart Contract Code Review and Security Analysis in mid-July 2021, confirming that UFO Gaming has reached a high level of security.
UFO Gaming's First Game
Super Galactic is the first game developed in the UFO Gaming ecosystem. Super Galactic is a decentralized game with NFT collection and an auto battler built on Ethereum network. It is integrated with a hyper scalable Polygon L2 solution. To play Super Galactic, players need a playable character, i.e., the NFTs called UFOeps.
HOW DOES UFO Gaming WORK
There are three different tokens available in the UFO Gaming ecosystem; each has its own specific functionality.
It is the primary token in the UFO Gaming ecosystem, connecting everything all over the ecosystem. For instance, to play Super Galactic, the first game in the ecosystem, players are required to stake UFO token or UFO/ETH LP in The Cosmos (will be introduced in the following).
After staking UFO token to The Cosmos, players receive Plasma Points, which are needed to buy soldiers (UFOeps) to play the game.
$UAP is a token that is required for soldiers to breed within the game. Players can earn $UAP through daily quests and missions in Super Galactic.
How To Play in UFO Gaming?
Firstly, we should get familiar with The Cosmos, the Super Galactic DApp. The Cosmos works as the hub where players can stake $UFO tokens to earn Plasma Points, mint NFTs, and get a general overview of the game.
To play the game, players should stake $UFO or $UFO/ETH LP in The Cosmos. In other words, farm Plasma Points with $UFO tokens. It is the first phase of The Cosmos.
Players have two options to choose from; staking just $UFO or staking both $UFO/ETH. Staking in UFO pools requires just $UFO tokens, leading to relatively lower Annual Percentage Yield (APY) rewards compared to the other pool. However, staking in UFO/ETH LP pool requires both $UFO and $ETH, leading to relatively higher APY rewards.
By staking in The Cosmos, players receive Plasma Points. After that, the second phase of The Cosmos begins. Players will be able to mint Origin NFTs. Having the Plasma Points, players will be able to generate rare NFTs called Origin UFOeps, which are needed to play Super Galactic.
NFTs in UFO Gaming Ecosystem
Origin NFTs created during The Cosmos have some special characteristics, for example, they are stronger and more qualified to have better ratings. These unique characteristics help them perform relatively more efficiently in the game than other alien races than other UFOeps.
Each NFT is rated daily in the game, which is specific for each NFT. The amount of $UAP the NFT can earn and how strong their children would be is determined by this rating.
FINANCIAL ANALYSIS
Gaining public attention potentially can determine the success of an NFT project. UFO's popularity on Twitter has grown exponentially over the last two months, surpassing 48k followers when writing this post. Moreover. UFO's Telegram channel users increased by 47% during the same period.
UFO Gaming's Recent Performance
Market cap is among the most critical factors when financially analyzing an NFT project. Our data show a constant improvement in UFO's market cap rank over the last two months, starting at the rank of 481 on September 8, 2021, reaching 183 on November 12 with approximately $847 million. Also, UFO's price also followed an overall upward trend during the last two months, rising almost 10x.
BTW, Are UFO Gaming Investors Happy Now?
We should wait and see how UFO will perform over the upcoming months to calculate its annual Return On Investment (ROI). However, if you had invested in UFO a month ago, you would be flying by now due to a 256% profit on your investment!
YOU ARE SAYING THAT UFO Gaming IS THE BEST CRYPTOCURRENCY TO INVEST IN?
Choosing a project for investment and allocating money to it is among the most critical decisions in everyone's life. No one better than yourself can analyze your own financial situation, know your preferences, and therefore, can determine an investment option would work for you or not.
Cryptologist provides you with up-to-date, reliable information and reports about the cryptocurrency market generally, and specifically NFT projects. You can find all you need to know about the market on our website. We help you make the most out of your investment by freeing up your intelligence and removing emotions from your financial decisions.
How do you rate this post?