Is Sushi Token a Good Investment?
tl;dr
SushiSwap is a DEX (Decentralized Exchange) platform and is a fork of UniSwap. The original creators copied the UniSwap code, made a few changes and developed a completely new UI and reward scheme, thus creating their own governance token. It operates on many blockchains like Ethereum, Binance smart chain, polygon and many more that are not famous yet, whereas other DEX platforms operate on a specific coin/token. For example, UniSwap only operates on Ethereum and PancakeSwap works only on Binance Smart Chain. New features are being added, including a borrowing and lending platform that utilizes certain smart contracts to allow certain margin trades called Kashi. Most of these new features are early stage and are still being developed, though.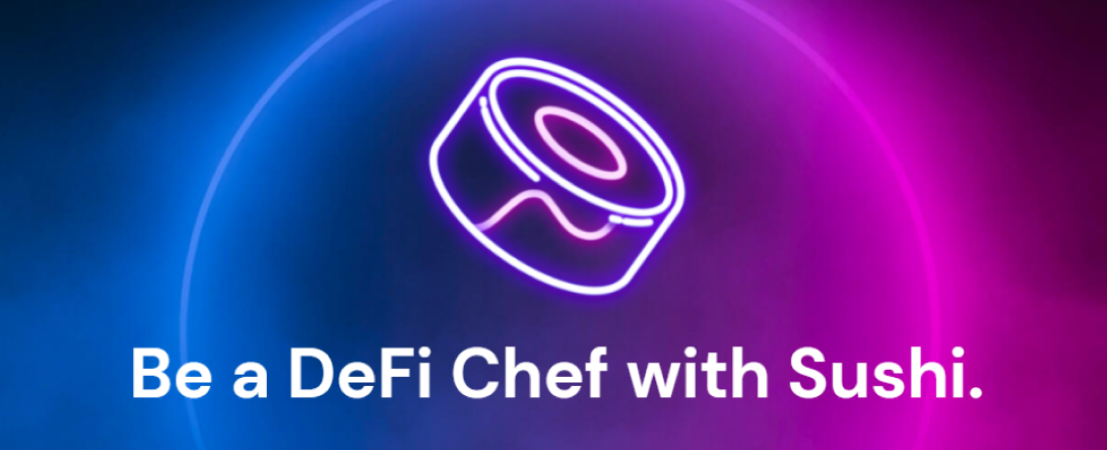 How do you rate this post?
Introduction
SushiSwap's story is a pretty interesting one. This platform is a fork of UniSwap, which means they copied UniSwap's source code and changed it a bit. Shortly after, SushiSswap performed a "vampire attack" on UniSwap by offering up tp 1000% APR for specific tokens. A vampire attack is when one protocol sucks the investors out of another protocol by offering them better rewards. By doing this, in the span of 2 weeks, SushiSwap went on from being a regular fork to a project with 1.2 billion dollars locked into it. In some cases, over 90% of the liquidity of certain pools were transferred to SushiSwap.
The original creators of SushiSwap are anonymous and go by the aliases "Chef Nomi" and "0xMaki". They set up a development fund to help meet costs. They would receive 10% of all the sushi tokens that hit the market. This money was supposed to be used for advertising, paying developers, and generally for the project's growth. However, Chef Nomi performed a rug pull. As the name suggests, a rug pull is when a developer runs away with the investors' money and ditches the project. At the time, Chef Nomi traded all his Sushi for 38,000 Ethereum. Even though the project still ran and the codes were working, people lost trust and were disappointed. It wasn't long after Chef Nomi returned, gave back the Sushi, and transferred the project ownership to Sam Bankman-Fried.
How it Works
SushiSwap, in simple terms, is a decentralized exchange with a few extra cryptocurrency protocols. A DEX is a place for traders to trade their cryptocurrency for other forms of cryptocurrency. Investors called "liquidity providers" supply their cryptocurrency into the DEX, which traders can use to trade. If one token becomes rare, the DEX has a system implemented to automatically charge more for trading those tokens, and the charge is applied to the transaction fees. These fees go back to the liquidity providers; in simple words, investors get rewarded by these fees. This is a win-win situation for both the traders and liquidity providers.
SushiSwap has other features that alter it from other DEX platforms, but they are still in the early stages of development, like Bento box. a Bento box is a small container filled with small dishes which make up a Japanese lunch. SushiSwap's Bento box is a token vault that can hold a collection of decentralized applications and smart contracts. This is a way to keep all your decentralized applications and smart contracts in one place.
However, the only Bento box SushiSwap currently offers is Kashi, which means lending in Japanese. Kashi is a borrowing and lending platform that utilizes certain smart contracts to allow certain margin trades. How it works is that you pick a token that you think would go up and pick another you think would go down. Then you would invest your money in that pair, and if both go as you predicted, you will make money, but if they go opposite directions, you lose money. When you lose money, someone else who had predicted the other way earns money.
Financial Analysis
Aside from being a DEX platform, SushiSwap is an Etherium-based token, which offers a few more features. It is possible to stake Sushi tokens for xSushi and earn a part of the liquidity provider fees. 0.05% of all trades on SushiSwap platform goes to xSushi stakes. This explains how to buy pressure is made for Sushi tokens.
Sushi has performed noticeably over the past year, with an ROI of 655%, while other similar projects had an ROI of 187% over the same timespan. Sushi exceeded in 'Yearn Ecosystem, Decentralized Exchange Token (DEX), Polygon Ecosystem, xDAI Ecosystem, Automated Market Maker (AMM), Yield Farming, Decentralized Finance (DeFi), Governance, Exchange-based Tokens' categories which had 187% growth over the past year. Sushi token's market cap be more than $2 billion along with its 70% liquidity scores has made this platform pretty popular among traders and investors. You can check the market cap ranking chart along with other useful details here.
You're Saying That I Should Invest in Sushi?
We are here to help you make smarter financial decisions by freeing up your intelligence through making it easy to compare thousands of coins. We do all the hard work for you and help you remove emotions from your decisions. However, making an investment decision requires considering your own financial situation and comparing your investment options.
To see our reports and easily compare the available investment options, check out our website.
How do you rate this post?